Mario Chalmers Is Eager To Sell That Double Apartment He Bought From Drake
October 7, 2016
by Lucas Lechuga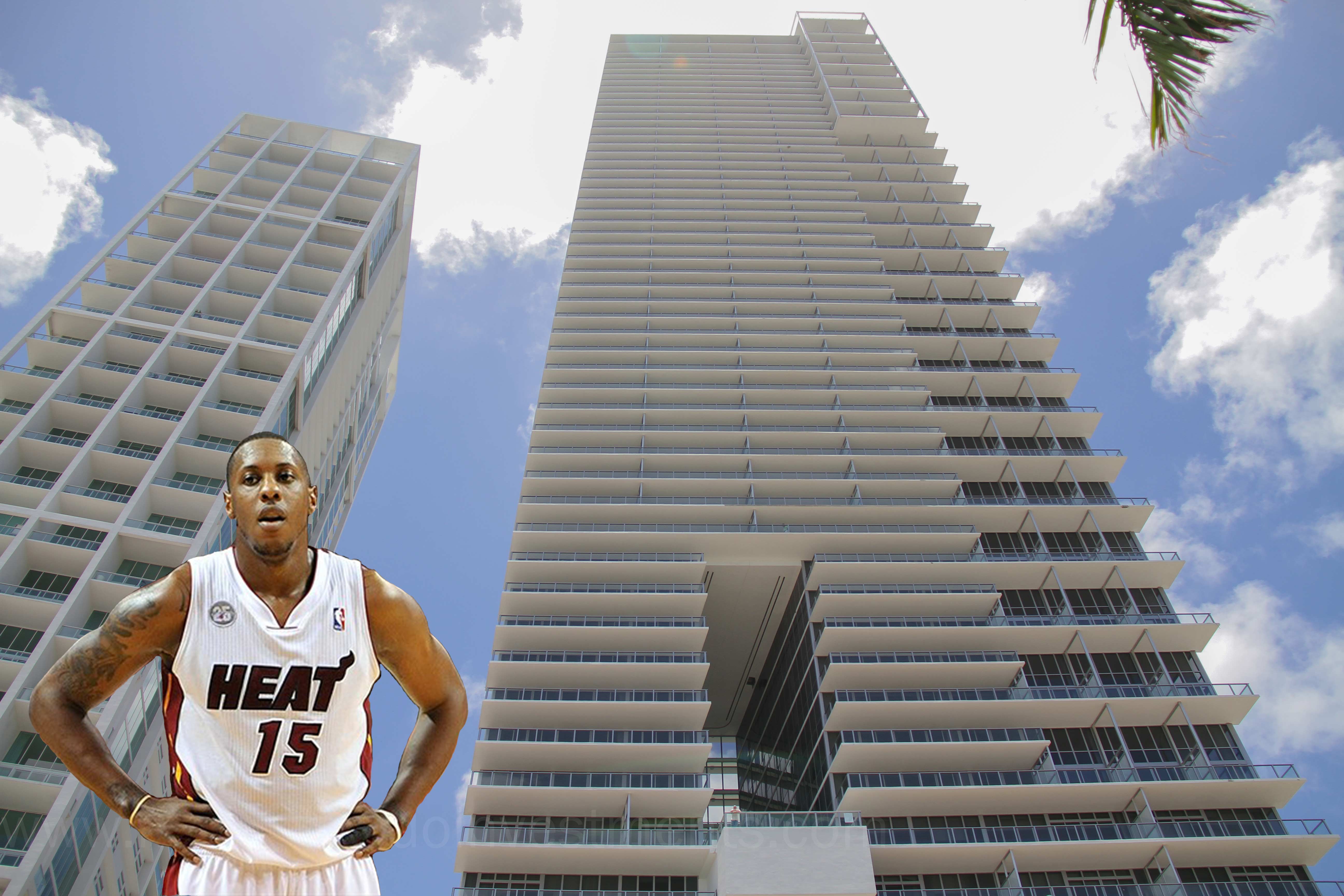 Earlier this week, Curbed reported that people are not necessarily lining up to purchase celebrity-owned real estate and it seems Mario Chalmers got the memo. According to the listing agent, they are reducing the price of his double condo at Marquis Residences to $2,990,000 from the original $4,000,000 ask… and there is still room to negotiate.

If you are a regular reader, you will remember that Chalmers purchased the condo from Drake in 2012 for $2.4M. Drake had previously purchased two apartments from the developer of Marquis and combined them to make one amazingly huge penthouse with a view of the American Airlines Arena. He even filmed one of his music videos from the apartment before the interior finish-out was completed. I wish I could remember the name of it, but I don't really listen to Drake so the actual video name escapes me. Maybe someone can refresh my post-hurricane foggy memory. (UPDATE: Thank you to Eliot Ramos for reminding me that the video is 'I'm On One')

Anyway, In 2014 Chalmers decided that he did not like having a view of the office and put the property on the market for $4M. That didn't work, so in early 2015, he took the property off the market for a bit. After getting traded to the Memphis Grizzlies in November, I guess he decided he doesn't need the apartment after all, so relisted the property with a lower price of $3,590,000. And here we are today.

The Curbed article suggests that one of the reasons celebrity owned properties are difficult to sell is that they add upgrades that a typical buyer would not be interested in. That doesn't really seem to be the case here. The upgrades are certainly a personal touch, but nothing out of the ordinary. Pharrell Williams also had a tough time selling his penthouse in Brickell, ultimately selling for more than $3 million less than his purchase price. Lil' Wayne is also having an impossible time with his Miami Beach home.

It seems that the property is well-priced too, at least according to the recent comparable sales. This past December, unit 5106 sold with furnishings for $2.9M. At 3,800 square feet of interior space, that amounts to $763 per square foot. With the new price reduction, Chalmers is offering his place for $546 per square foot. It seems this is a great opportunity to purchase a trophy property at a bargain price.

Here are some photos from the MLS. Let us know what you think, and if you have any ideas of why this one hasn't yet sold.