Dwyane Wade's Downtown Miami Penthouse is For Sale
January 5, 2016
by Sarah Elles Boggs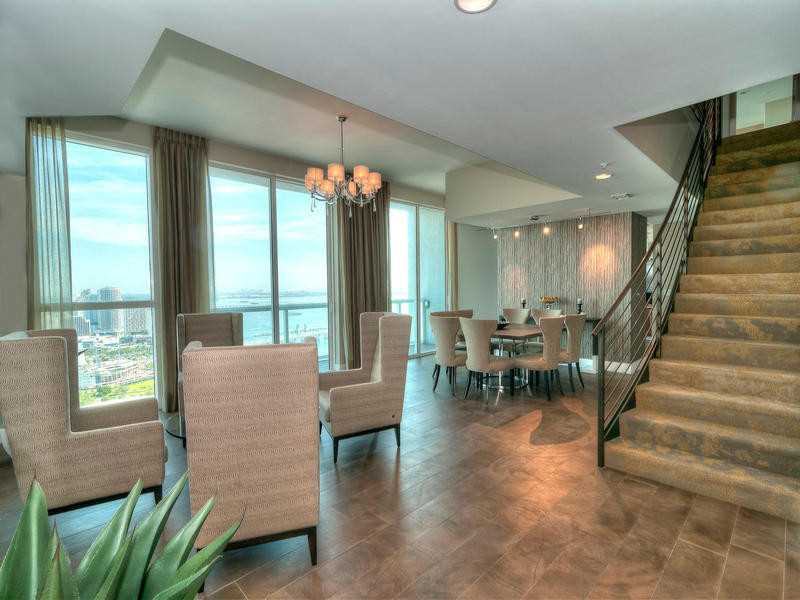 For just $2,995,000 you too can sleep in the same bedroom once occupied by Dwyane Wade himself. Back in 2011, the developer of Vizcayne Condominium in Downtown Miami outfitted the penthouse especially for Mr. Wade's use. The property was later sold to an investor from Miami Beach who sold it to an investor from New York who is now happy to sell it to you.
The photos provided to us by the MLS are not the high-quality ones that we typically like to see in a $3 million penthouse, but the features are. The apartment spans 3 floors on top of Vizcayne's North Tower and includes 3 full bedrooms, 5.5 bathrooms, 2 living areas, a study, sky loft and 5 terraces with one being on the roof overlooking the AA Arena where Mr. Wade works.
Inside the building itself, residents enjoy over-the-top amenities. The pool deck includes 3 resort style pools, a sunset pool, Jacuzzi and catering bar. Inside the amenity center is a fitness center & spa that rivals even some of the popular chain gyms, a movie theater, game rooms, business centers, board rooms and a padded jogging deck with a view of the Biscayne Bay. There is also 24 hour doorman, valet and security.
The current owners certainly seem excited to part with their investment, offering incentives for a quick closing and even offering to lease the property for $12,900/month. Have a look below at the additional photos courtesy of the MLS and floor plan: