Canvas Condos – A First Look with Pricing, Photos, and Floor Plans
December 16, 2018
by Lucas Lechuga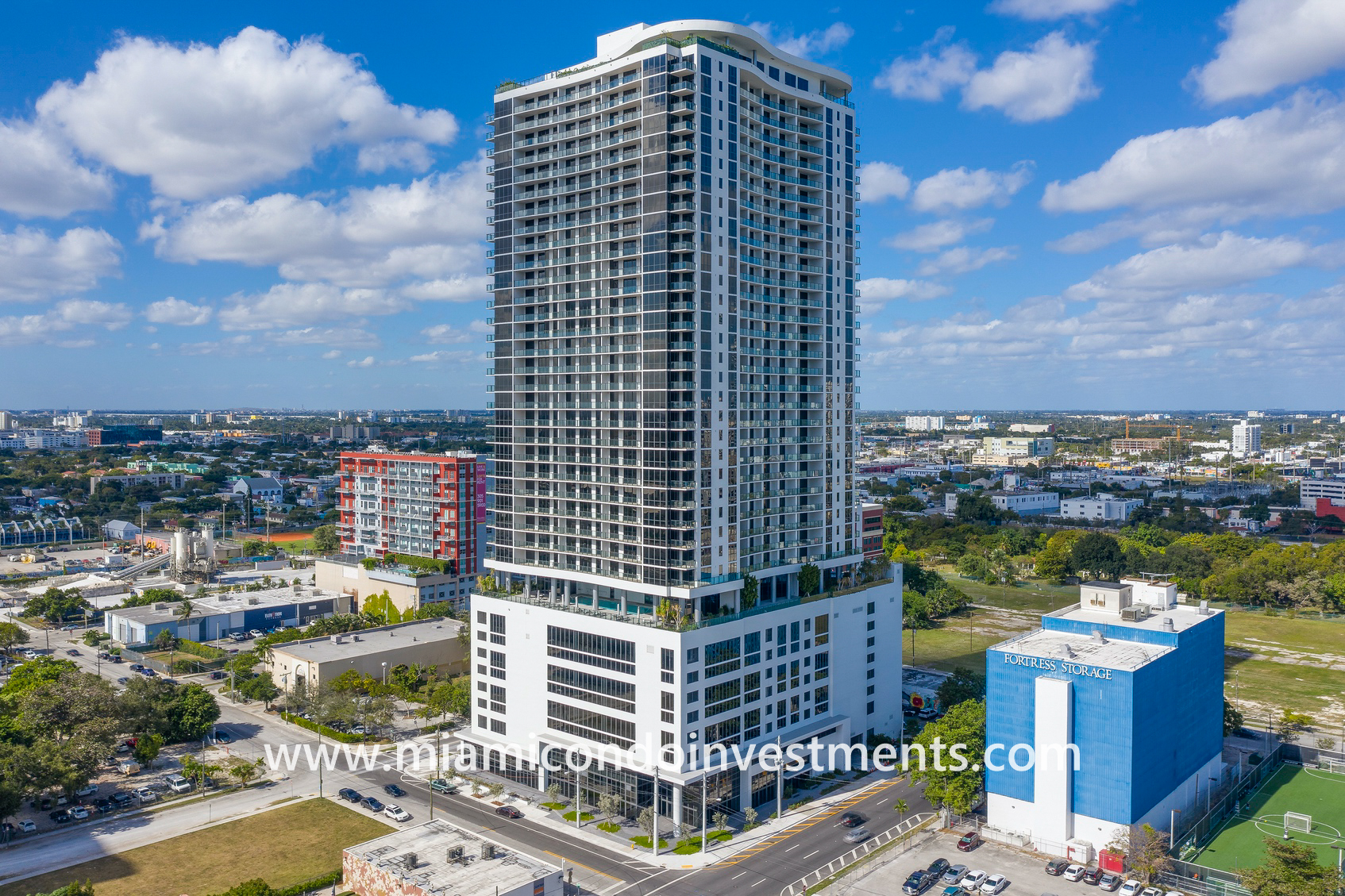 Last week, I had the pleasure of touring the soon-to-be-opened Canvas Condos located in the Arts + Entertainment District at 1600 Northeast 1st Avenue. Closings for units at Canvas are expected to begin on January 7th. As you will see from the photos below, I was given a full tour of the building, including its amenities and common area spaces, rooftop restaurant space, and four of Canvas's five floor plans (a 2 bedroom unit, a 1 bedroom unit, a 1 bedroom plus den unit, and studio). Overall, I was pleasantly surprised by what I saw. In my opinion, the building turned out much better than expected, especially when compared to the preconstruction renderings and video.

Canvas - The Building

Canvas was developed by NR Investments and designed by CFE Architects with interior spaces designed by Urban Robot Associates. The 38-story tower includes 513 condo residences comprised of studios, one-bedroom, one-bedroom-plus-den, and two-bedroom floor plans. Because Canvas is surrounded by low-rising buildings and vacant lots, the views from it are surprisingly good, especially from high floors. To the east, residents will enjoy direct views of the water.  On a clear day, one can see the air traffic control tower at the Miami International Airport to the west and Hard Rock Stadium in Miami Gardens to the north.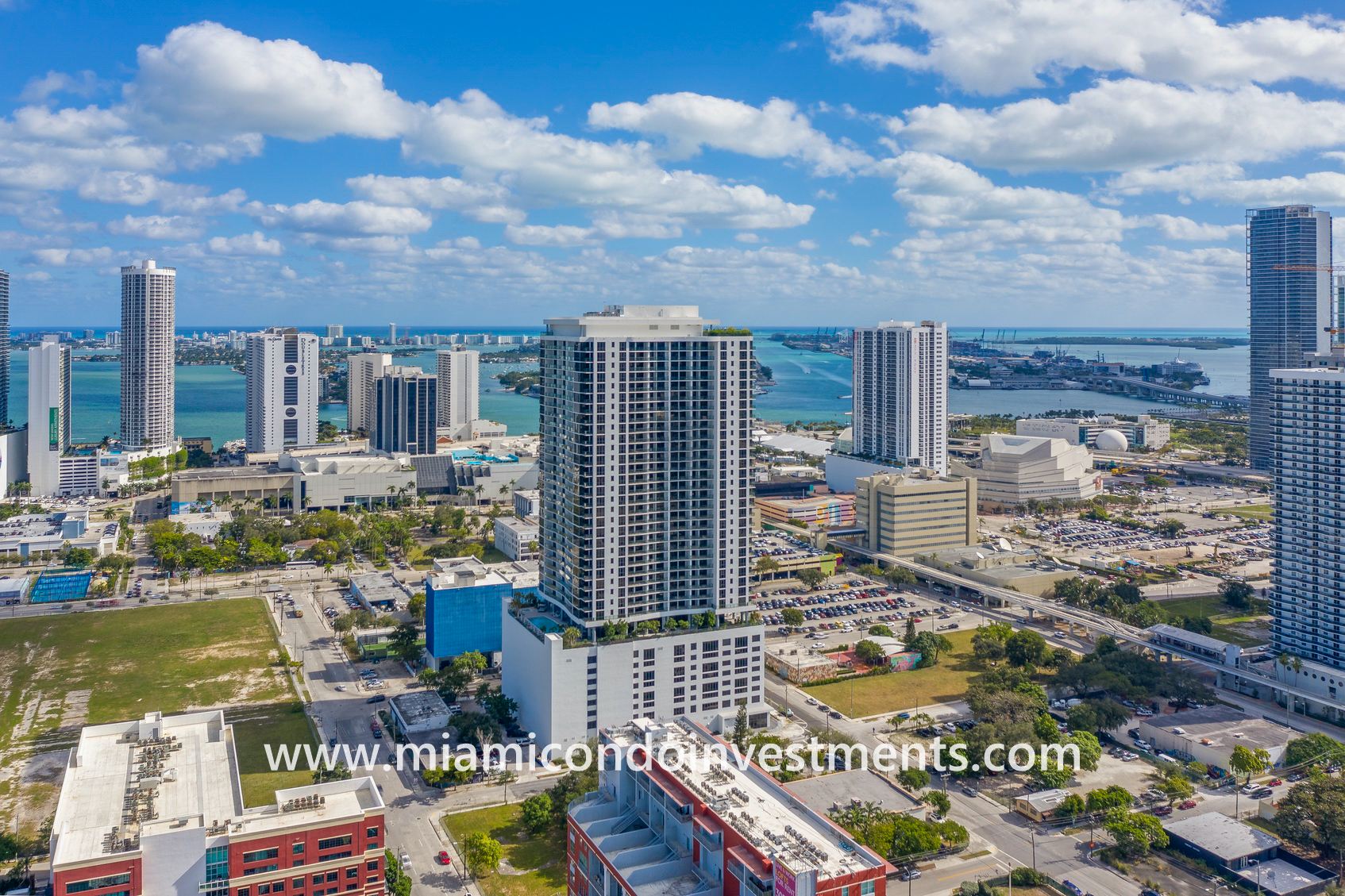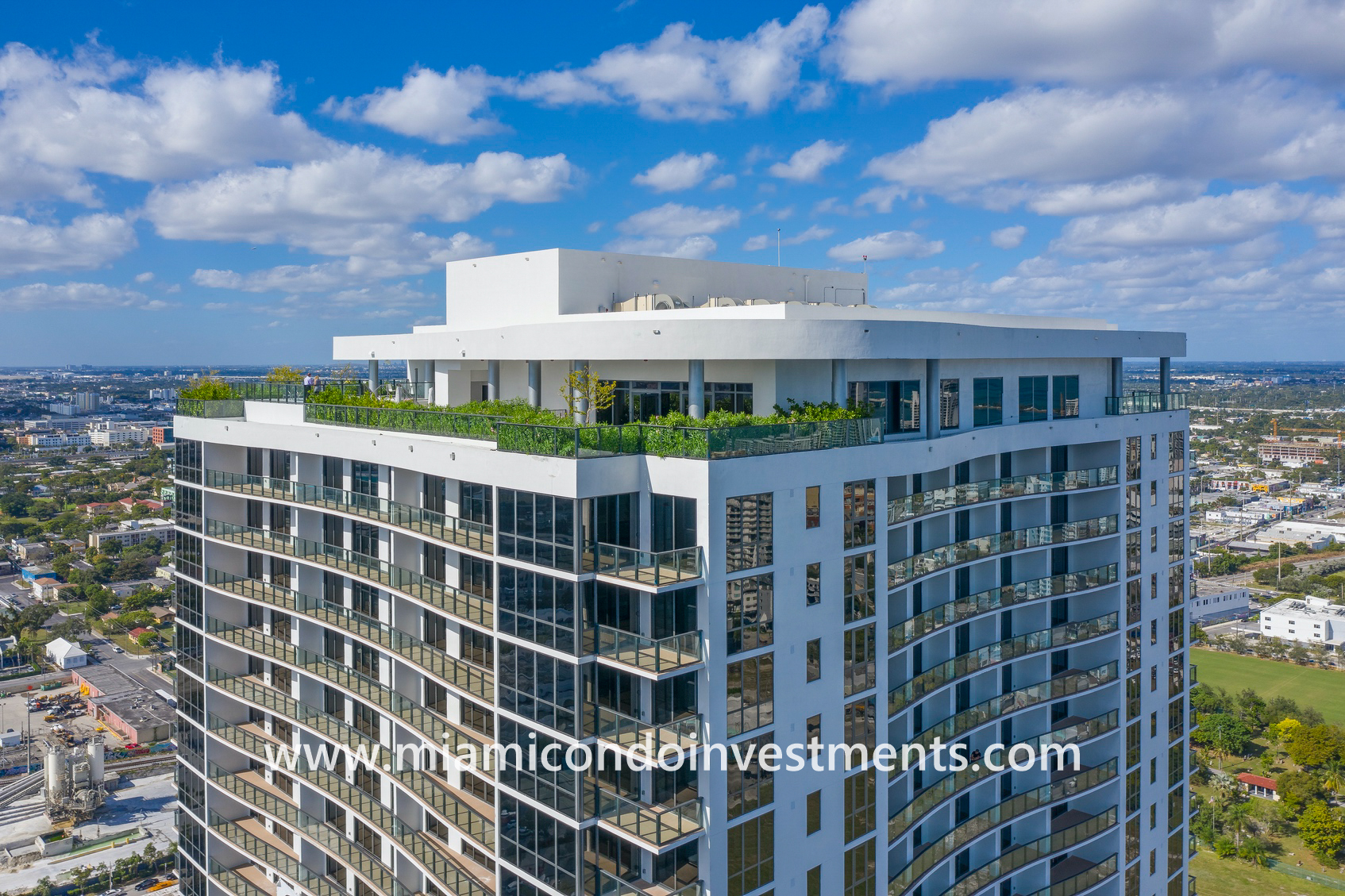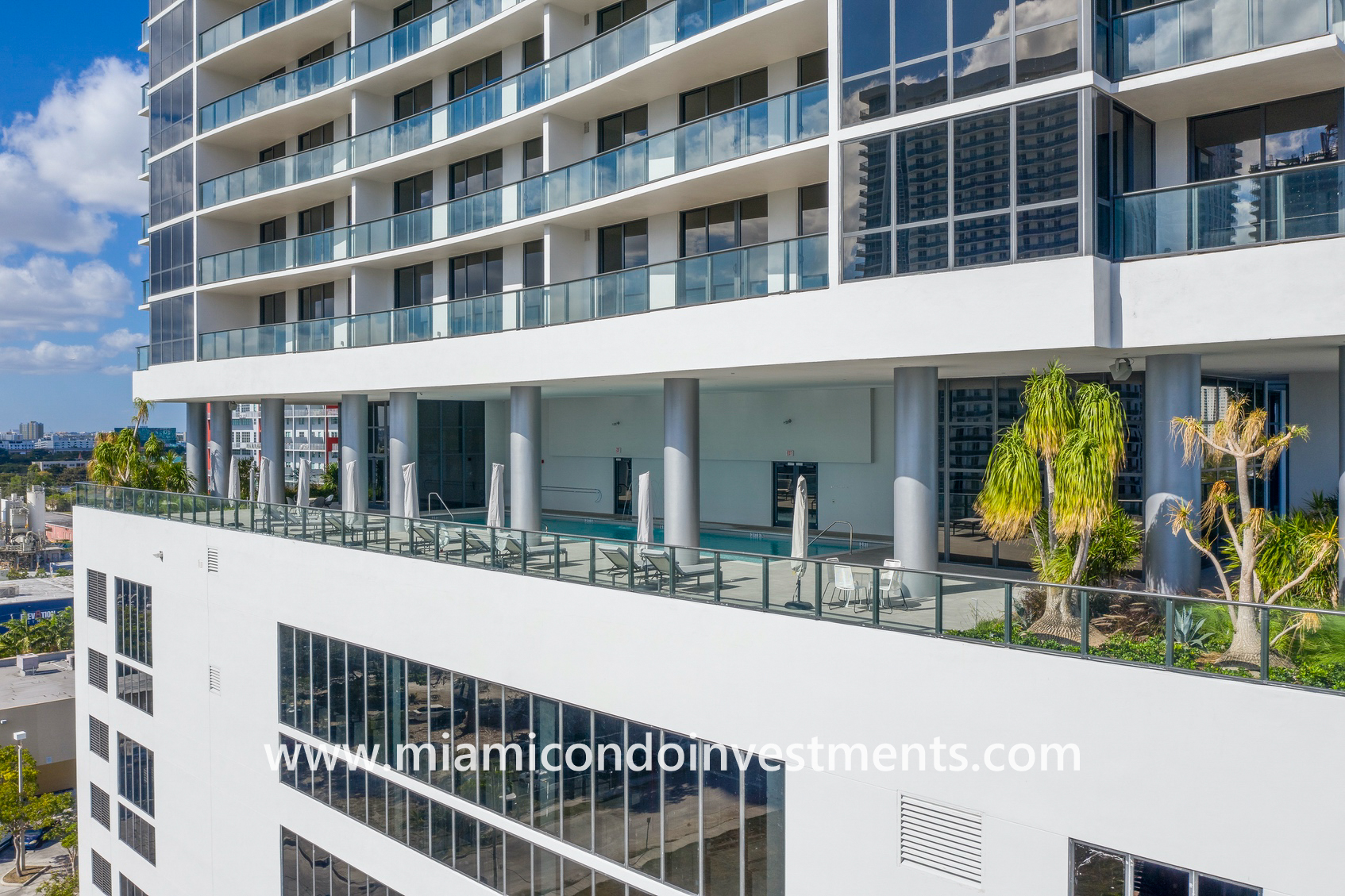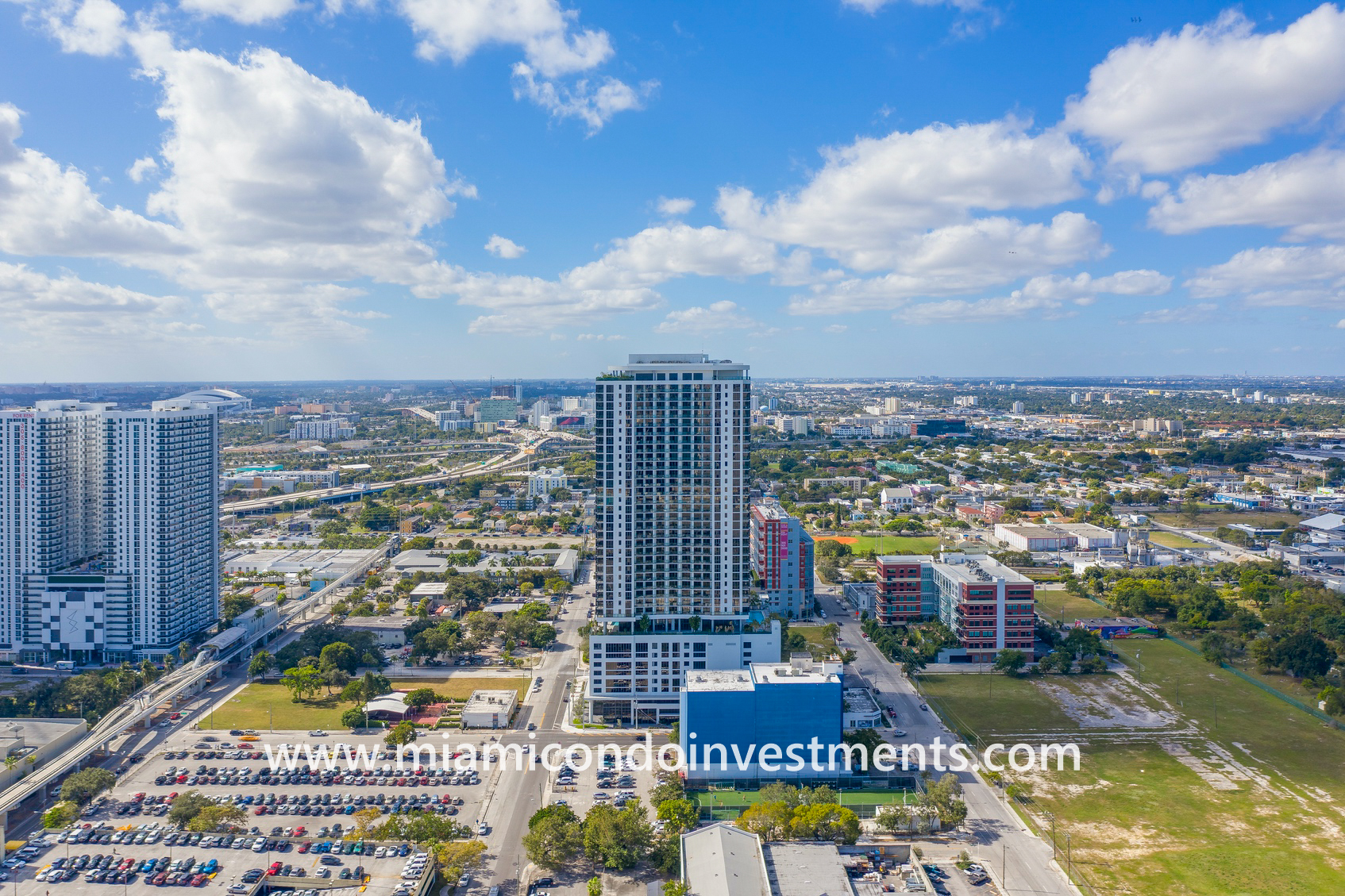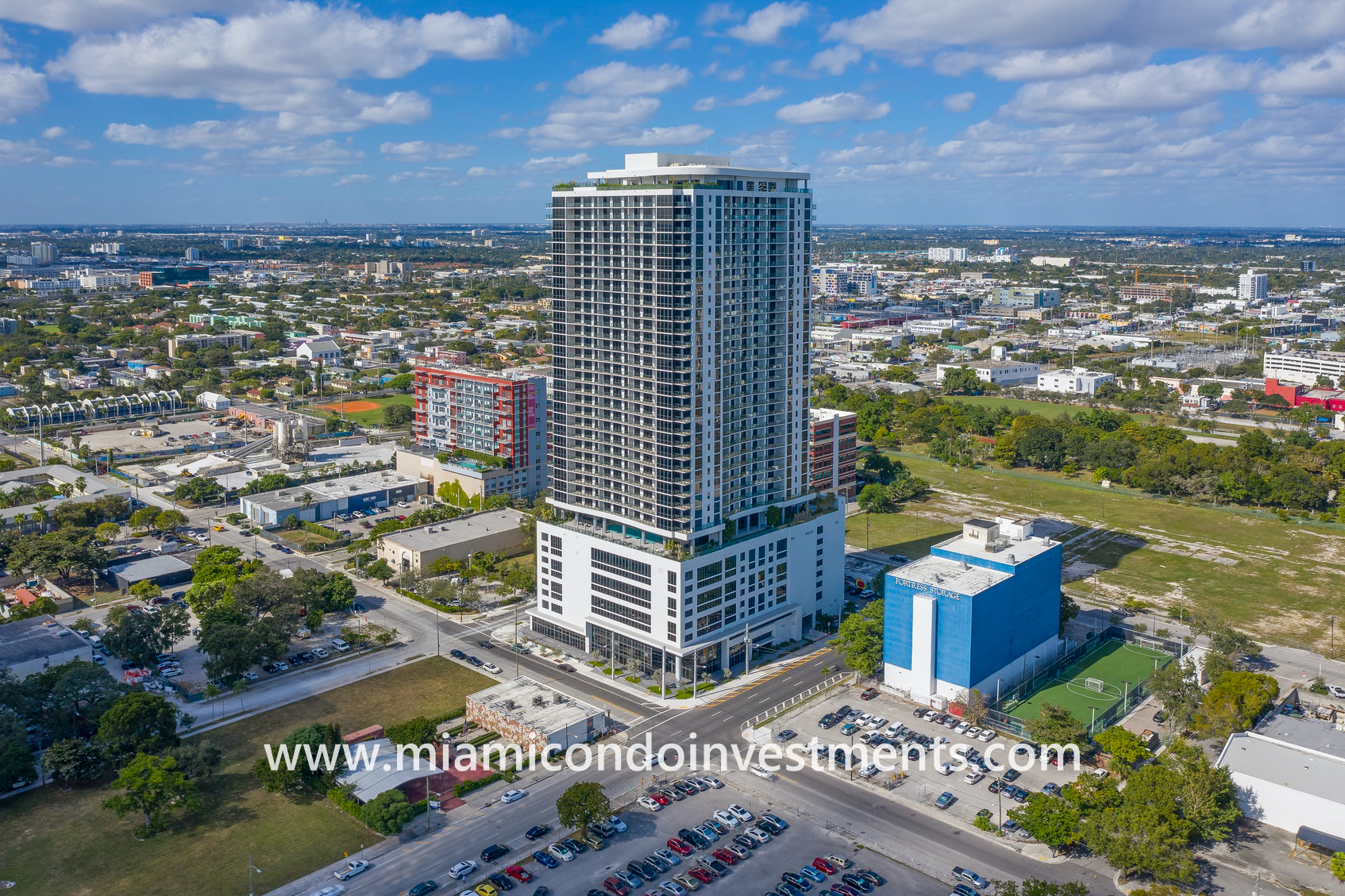 Canvas - The Artwork & Common Areas

As one may guess from the condo development's name, Canvas is an art-centric building. It has on display 225 original pieces of commissioned artwork from 22 different artists. The hallways are filled with 150-foot long wall murals. The one shown six and seven photos down below was completed by local Miami artist Didi Contreras (also known as Didirok).

By the way, it's worth mentioning, the carpet in the hallways will be replaced after the final residents have moved into the building.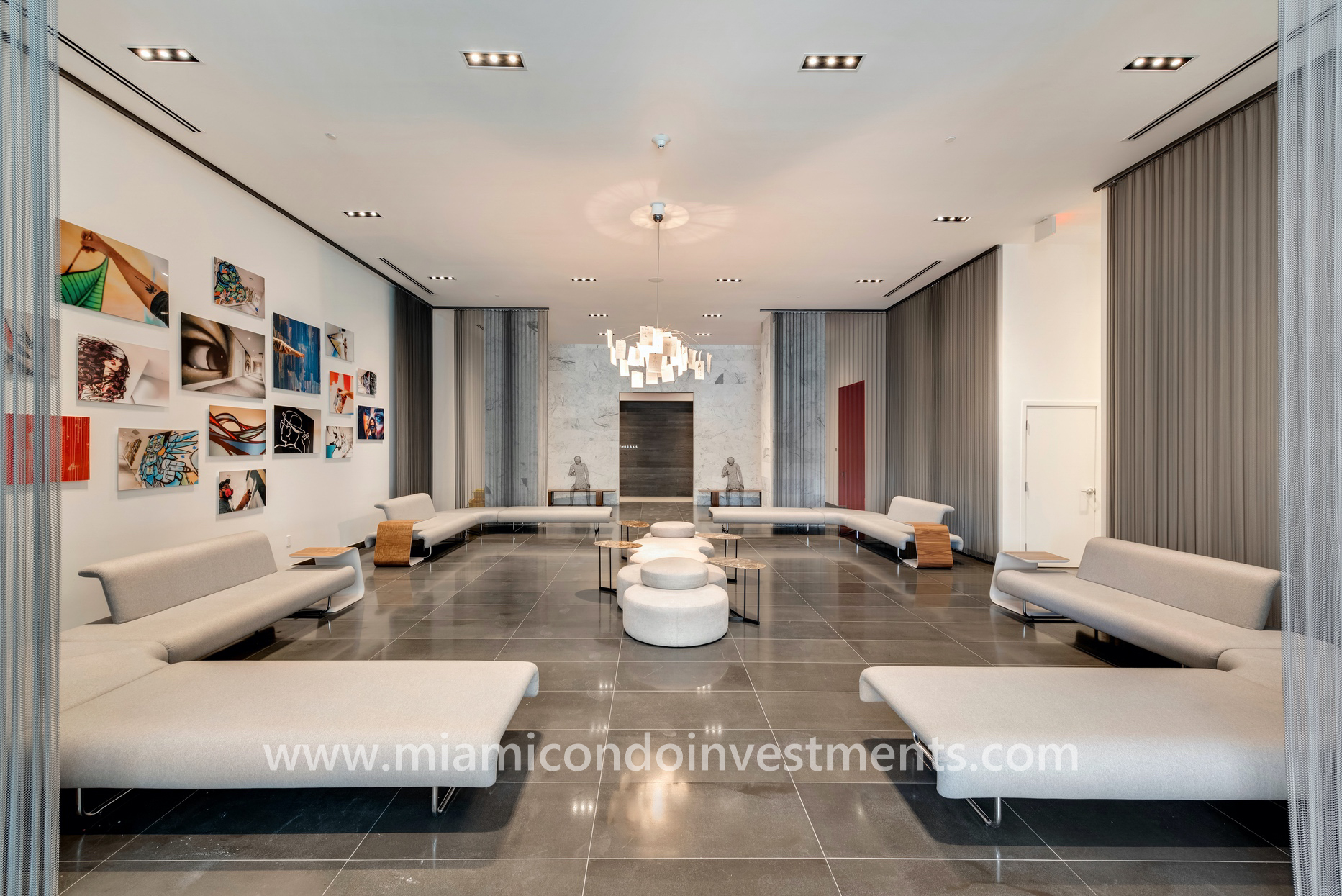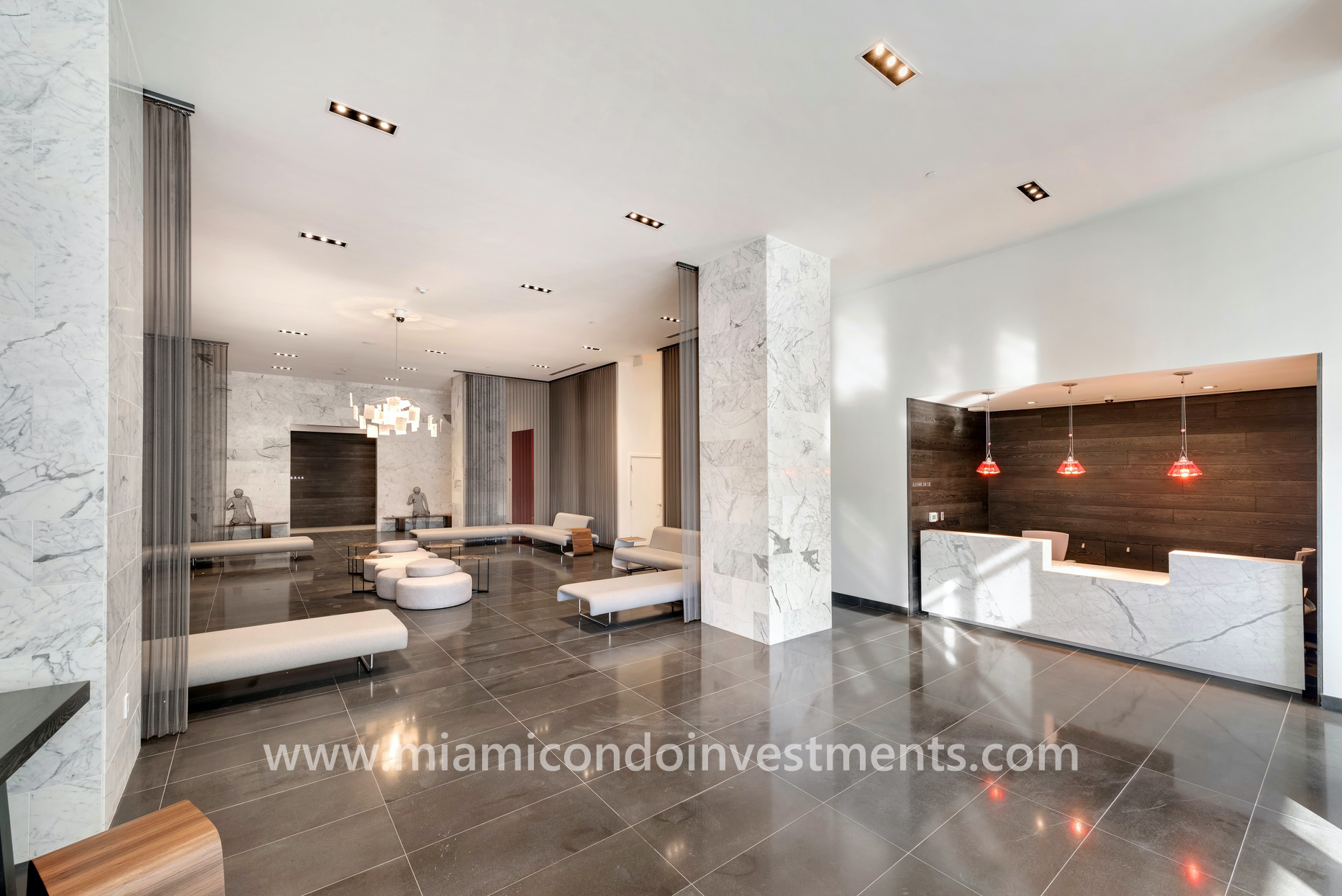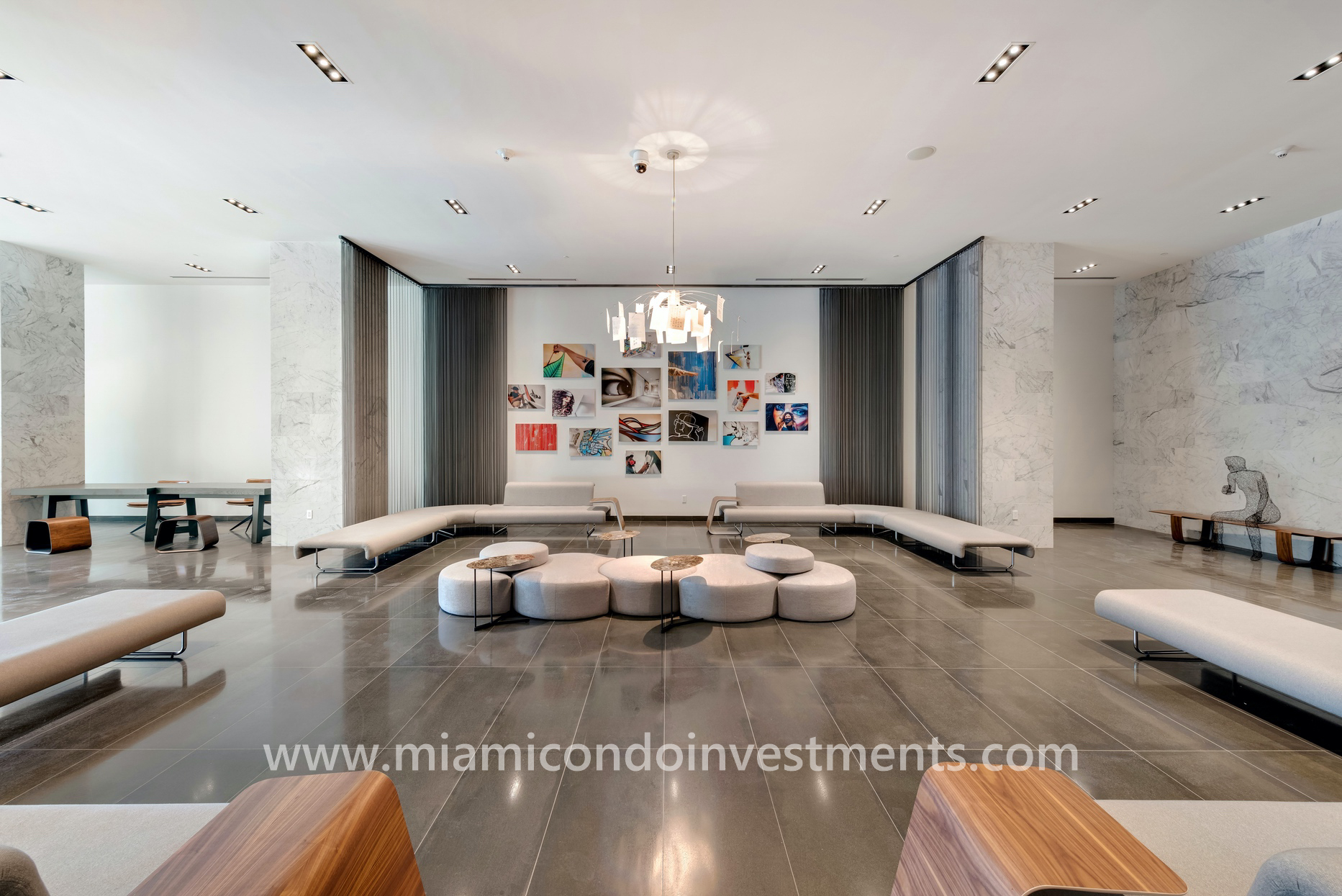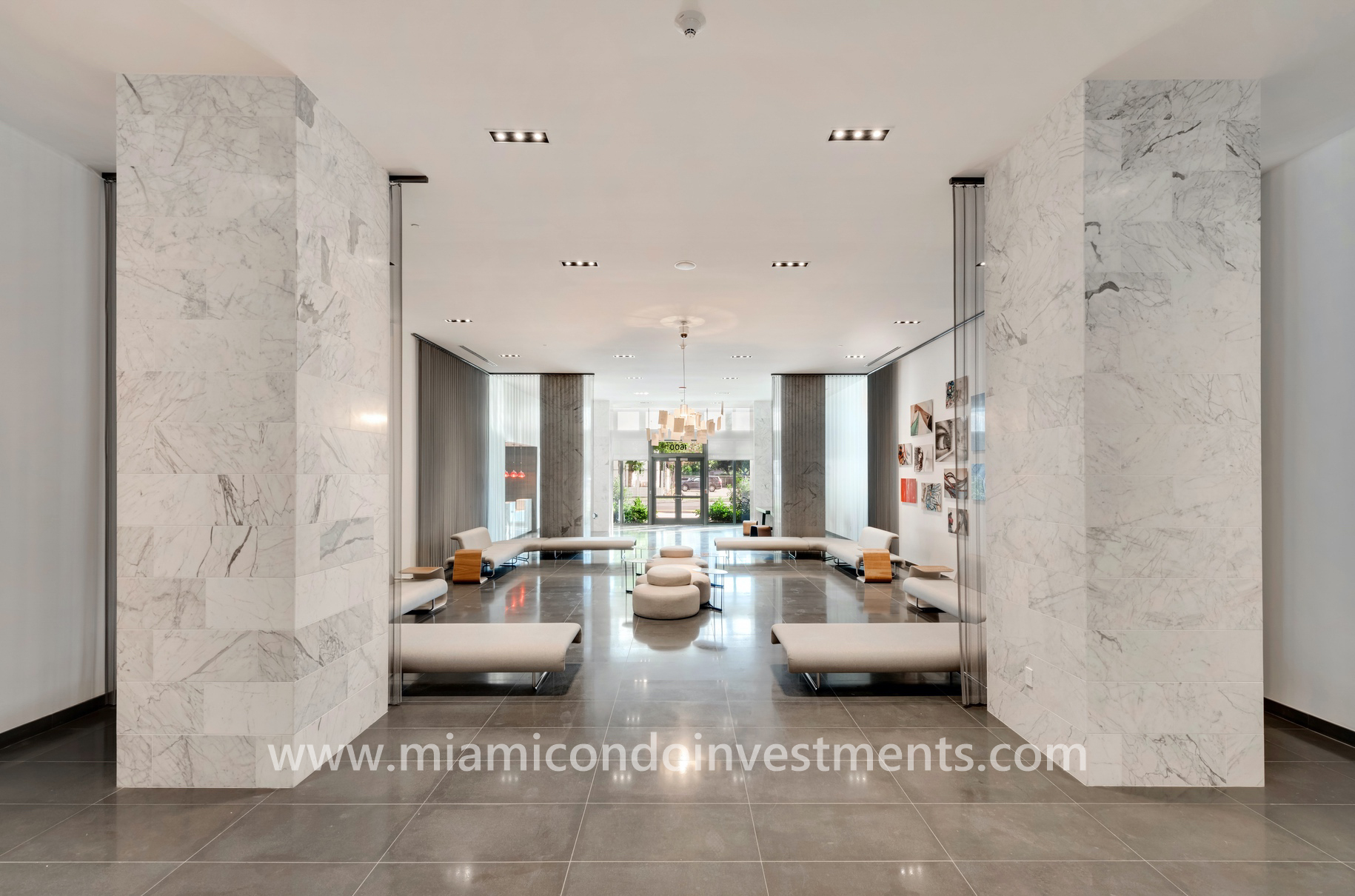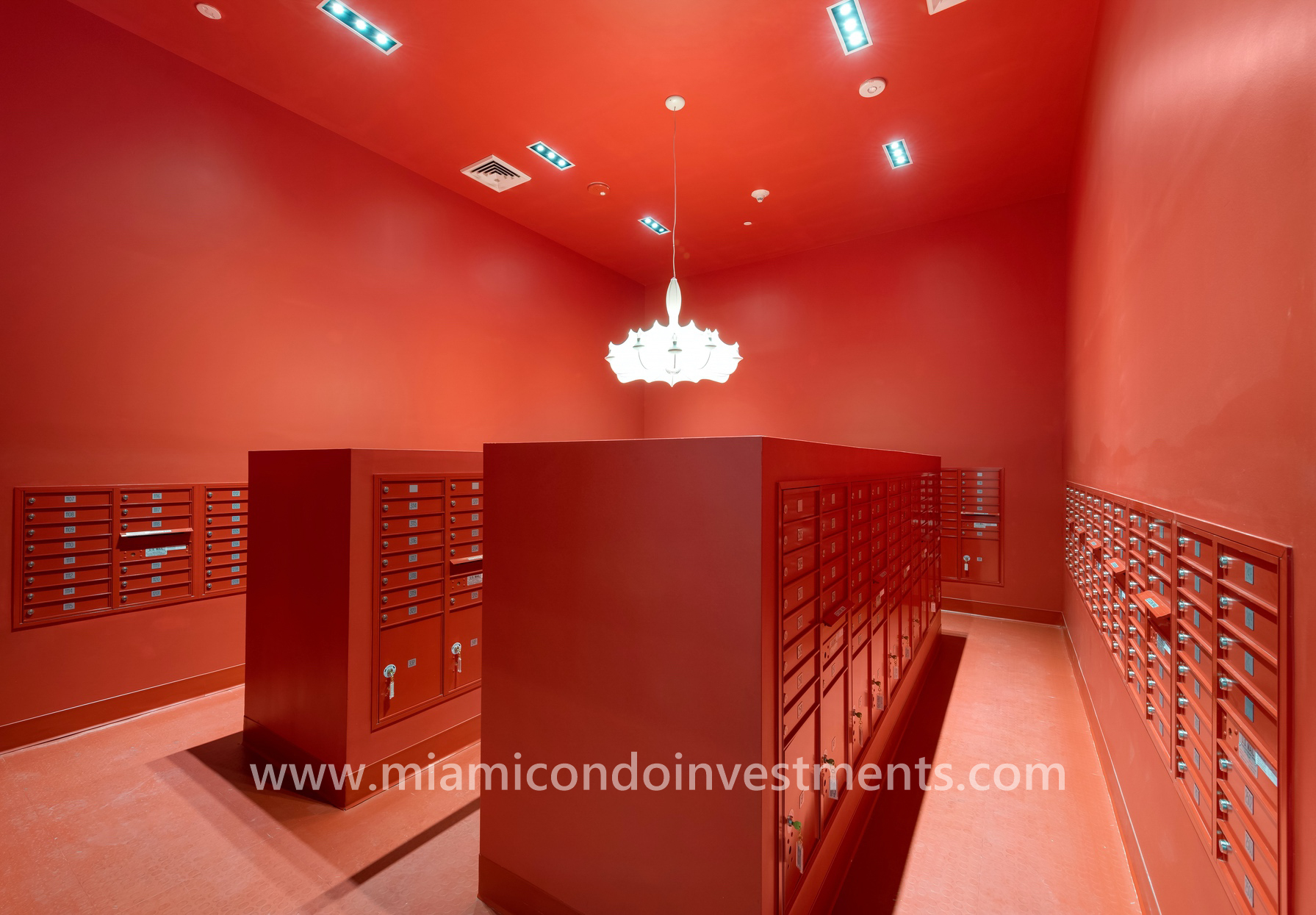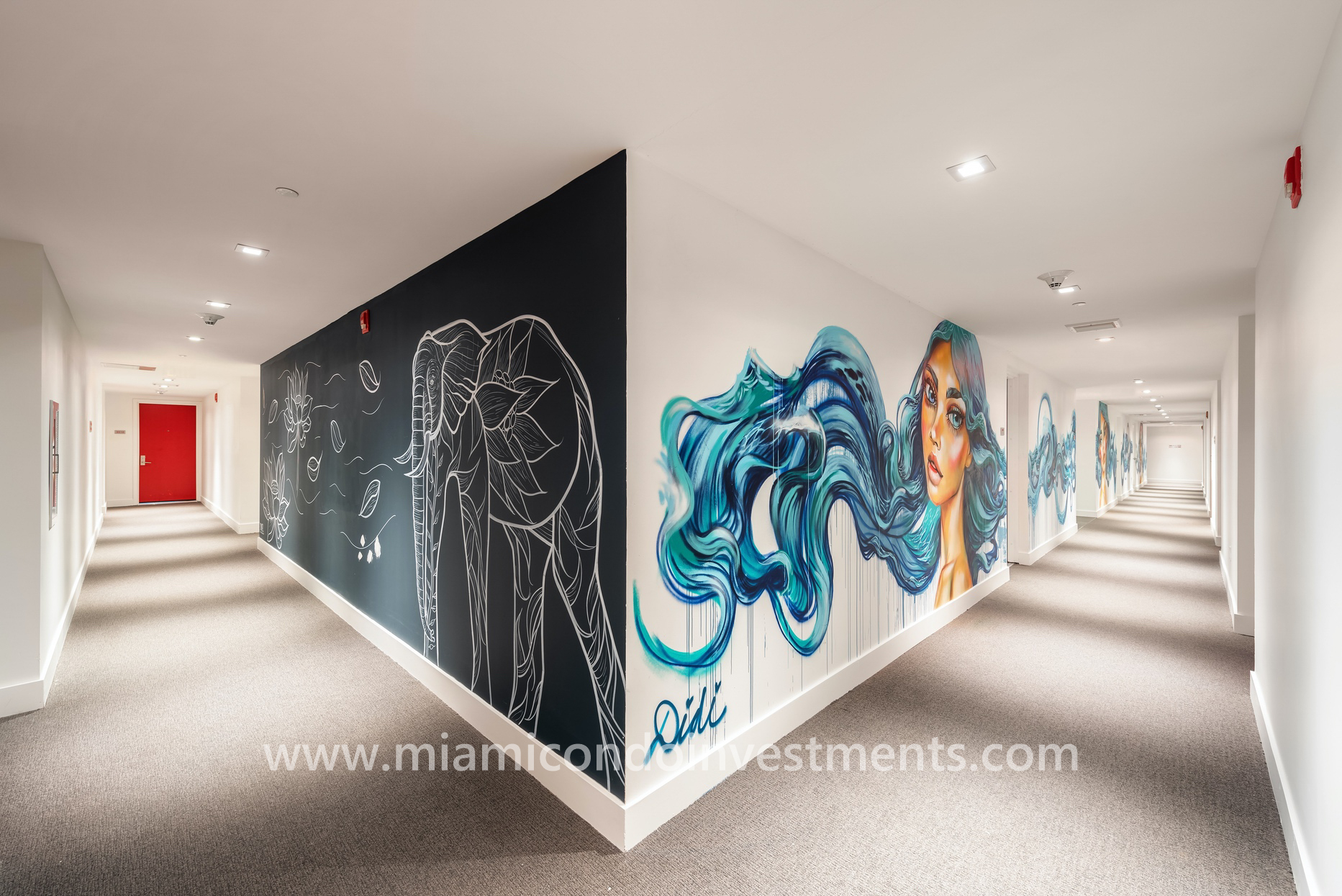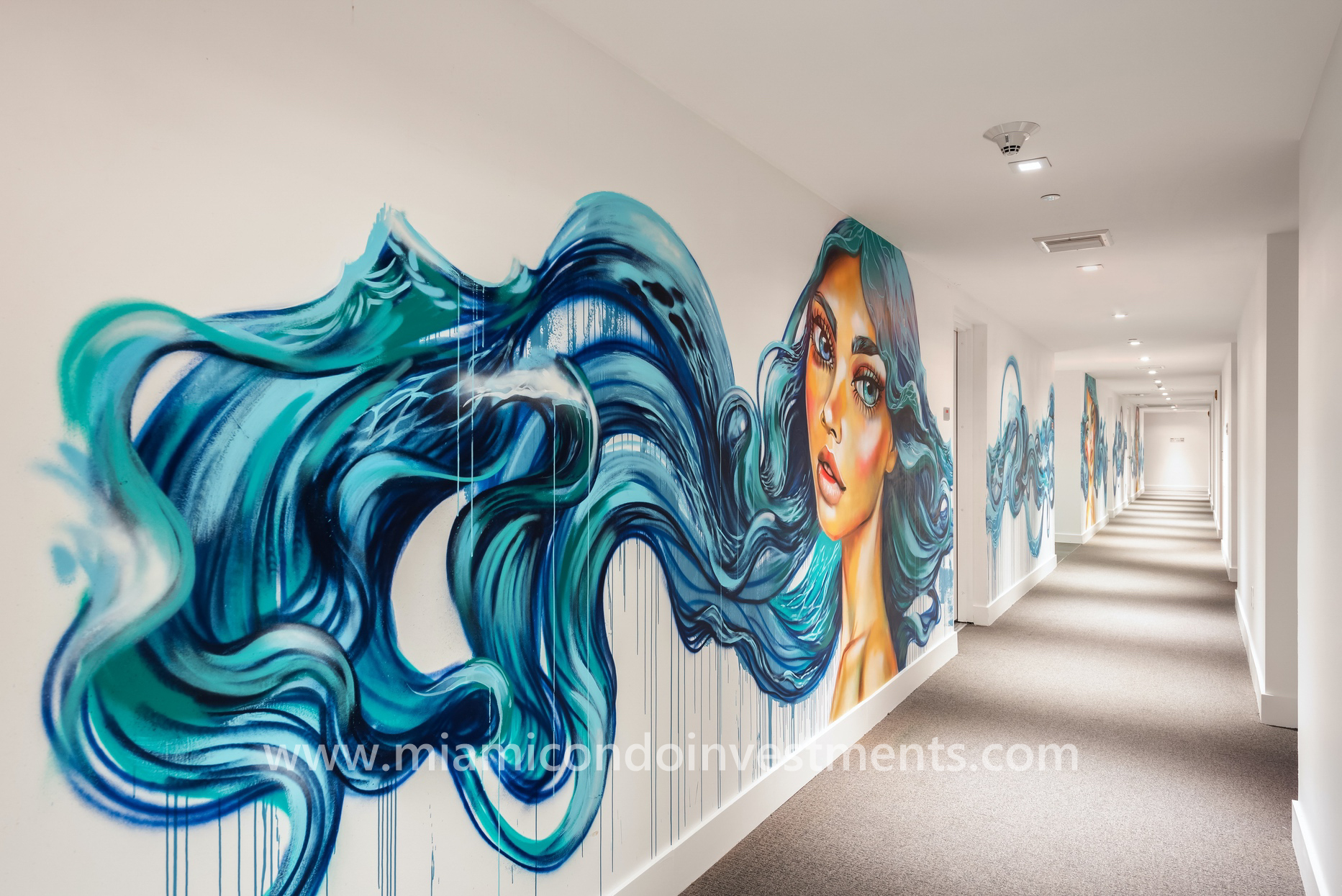 Canvas - The Amenities

I think a lot of people are going to be very pleased with the quality of amenities at Canvas. The building has a total of three pools (a rooftop plunge pool, a south-facing pool with shaded overhang, and a north-facing pool without shaded overhang). The north-facing pool deck has a hot tub. From the rooftop pool deck, the views of Downtown Miami are killer!

Canvas also includes a racquetball court, a state-of-the-art fitness center equipped with two Treadwall rock climbing walls, a yoga room, sauna, spa treatment room, screening room, lounge and entertainment area, business center, social room, and children's playroom. The only amenity that was not finished at the time of my tour and, therefore, not pictured below was the children's playroom.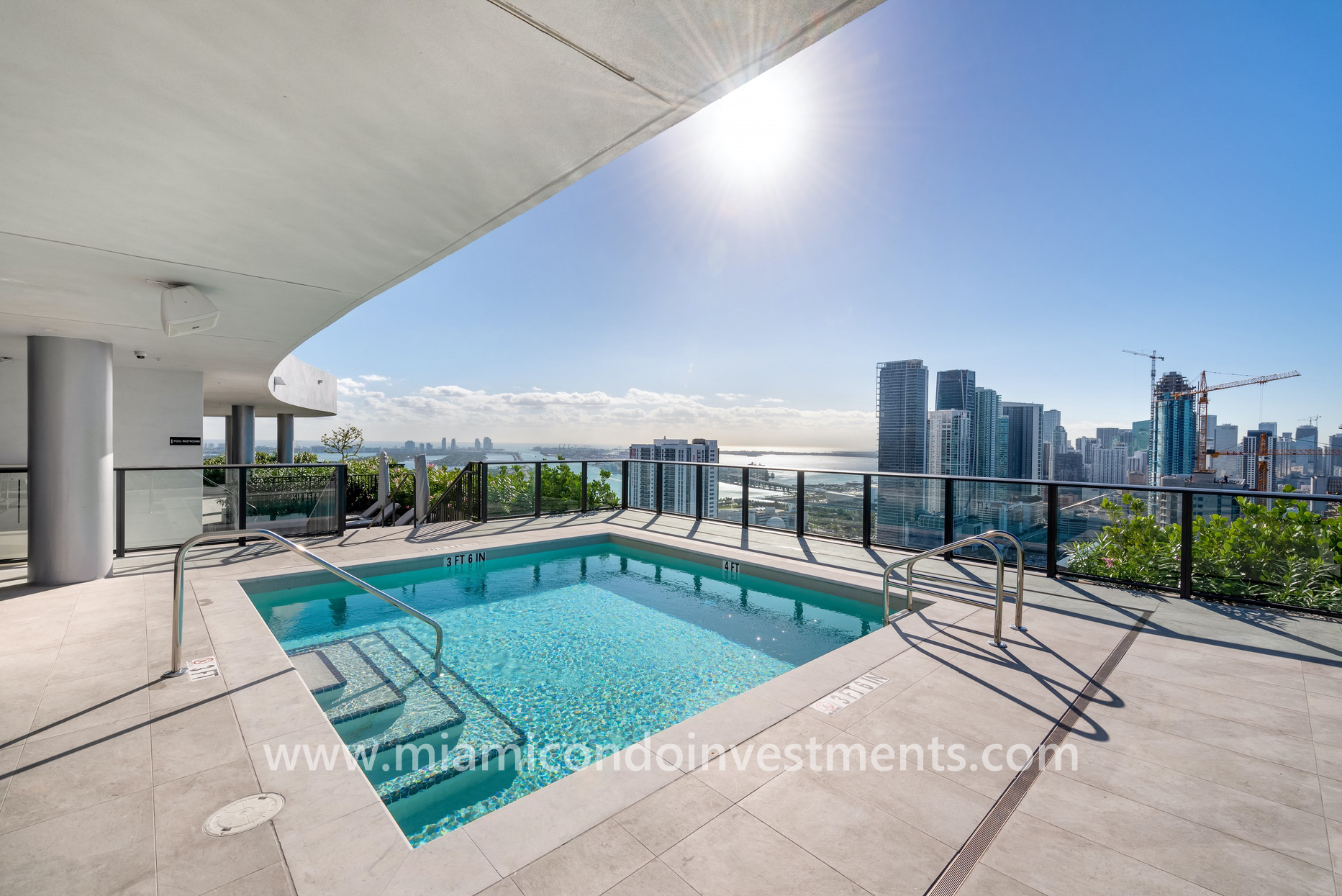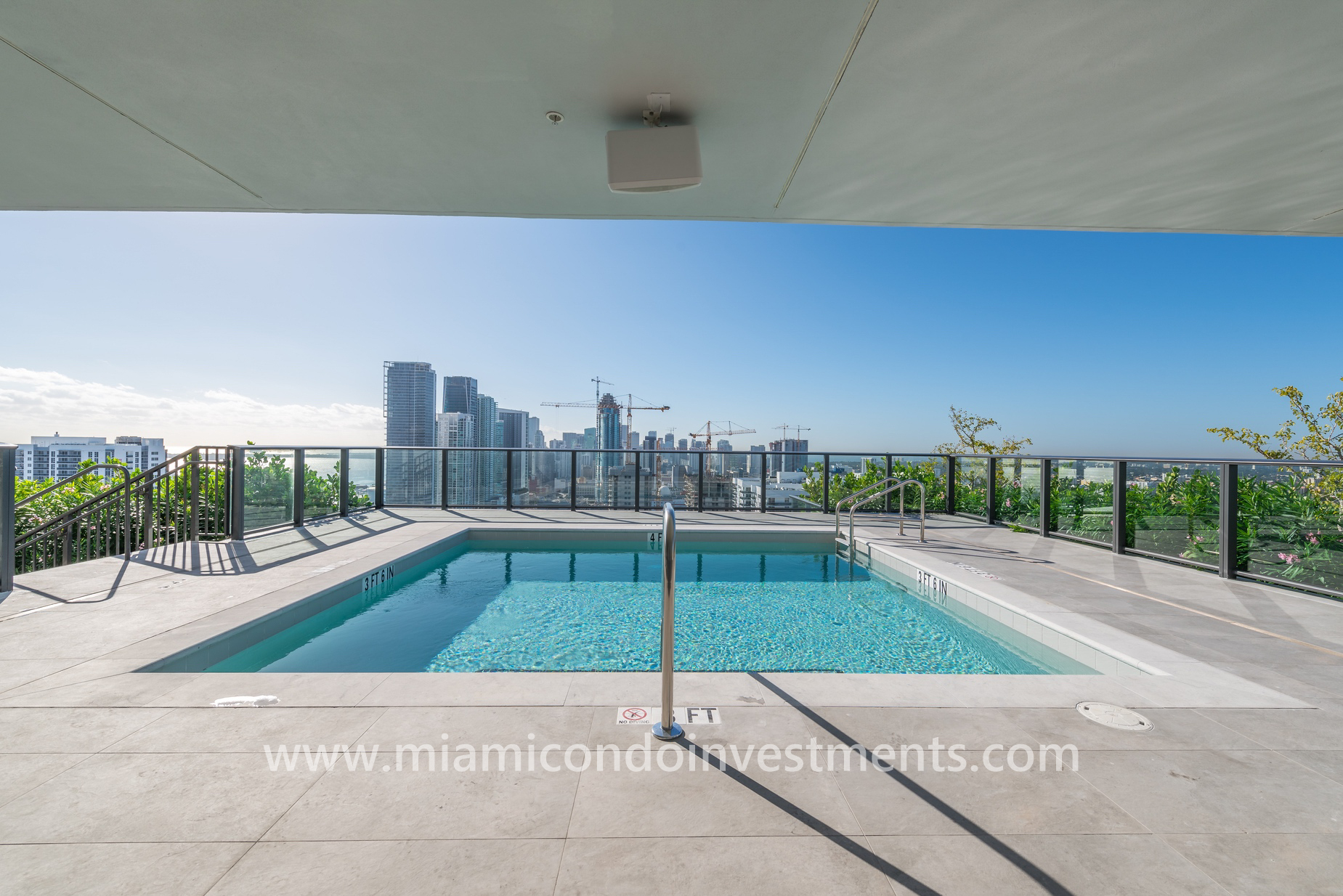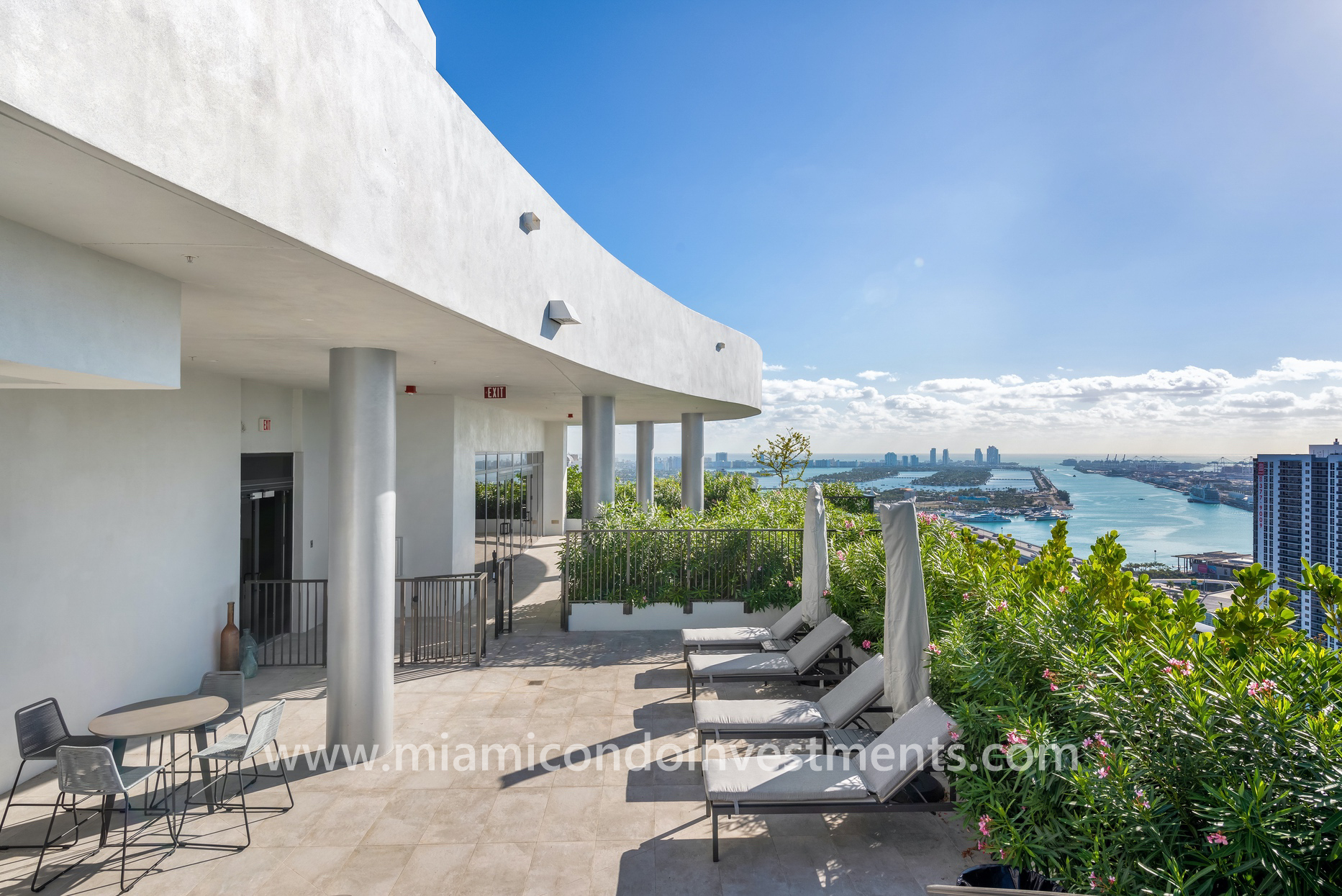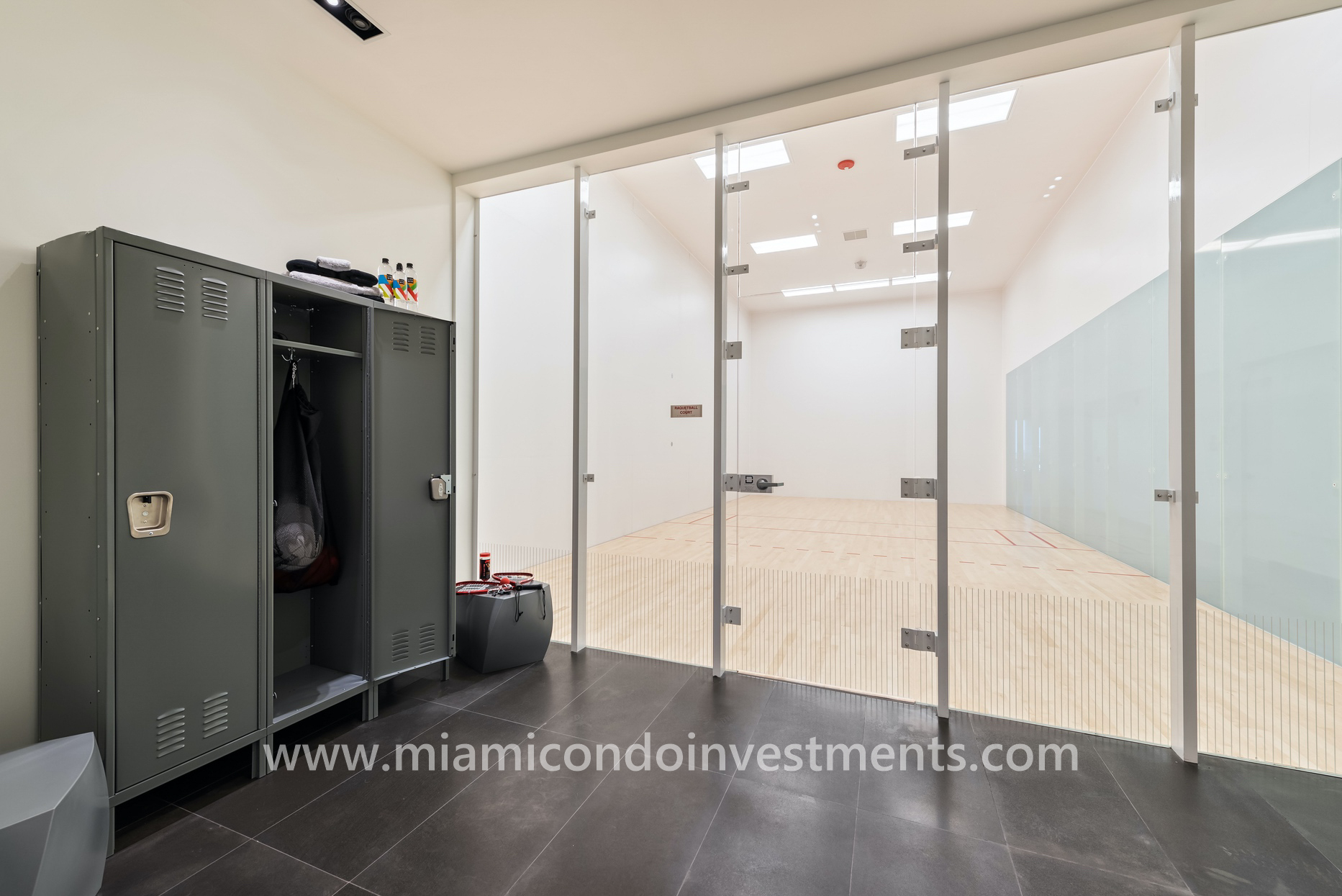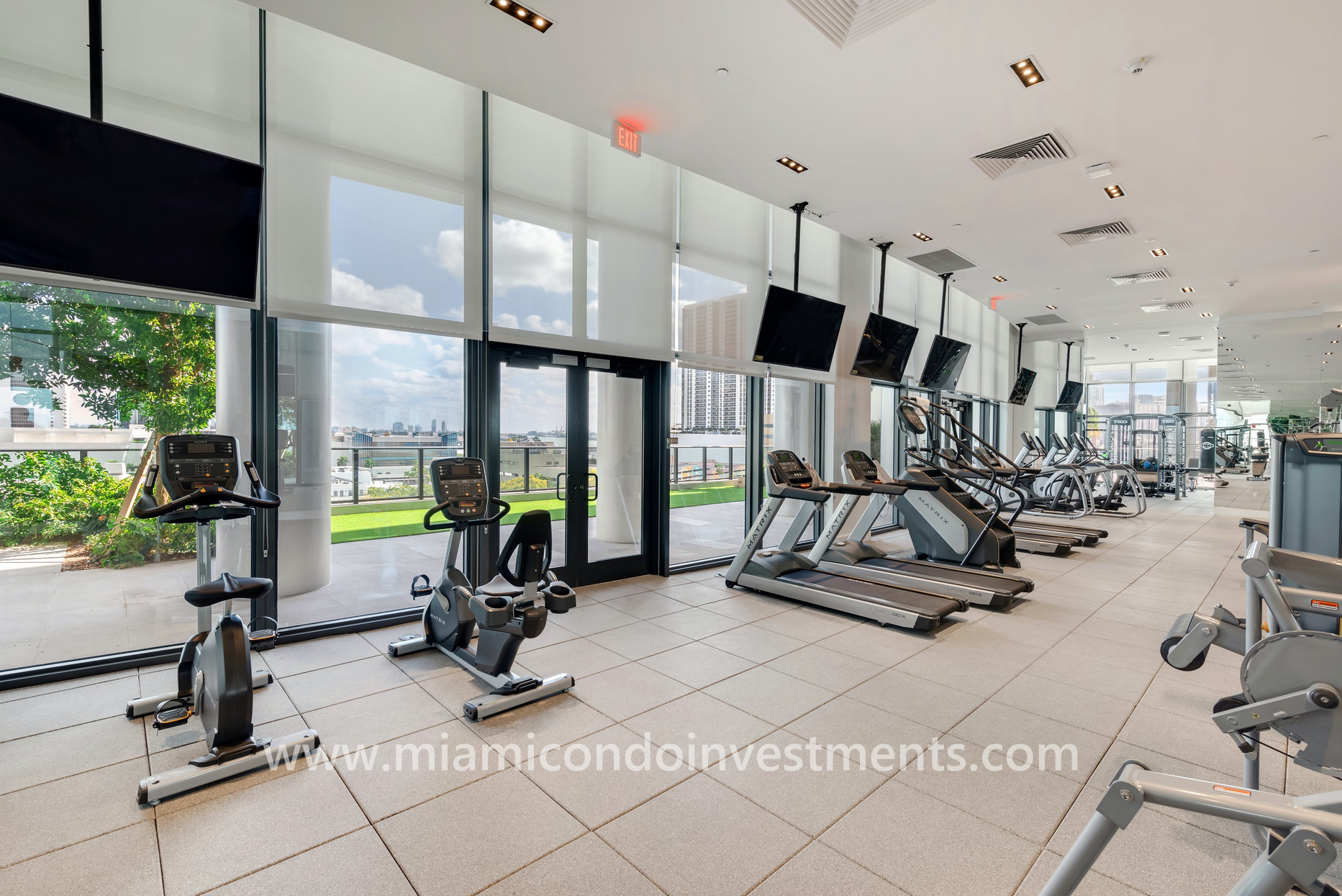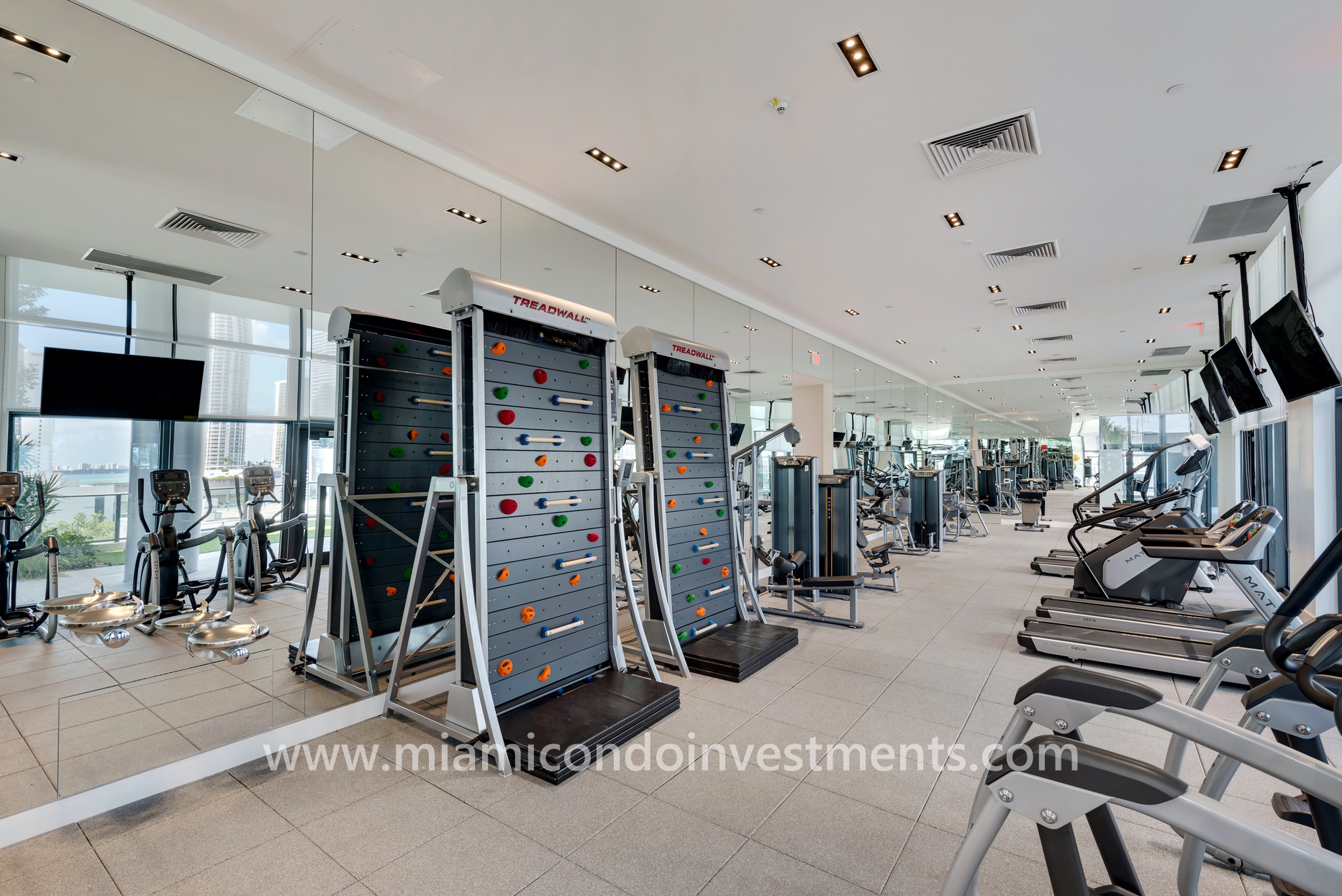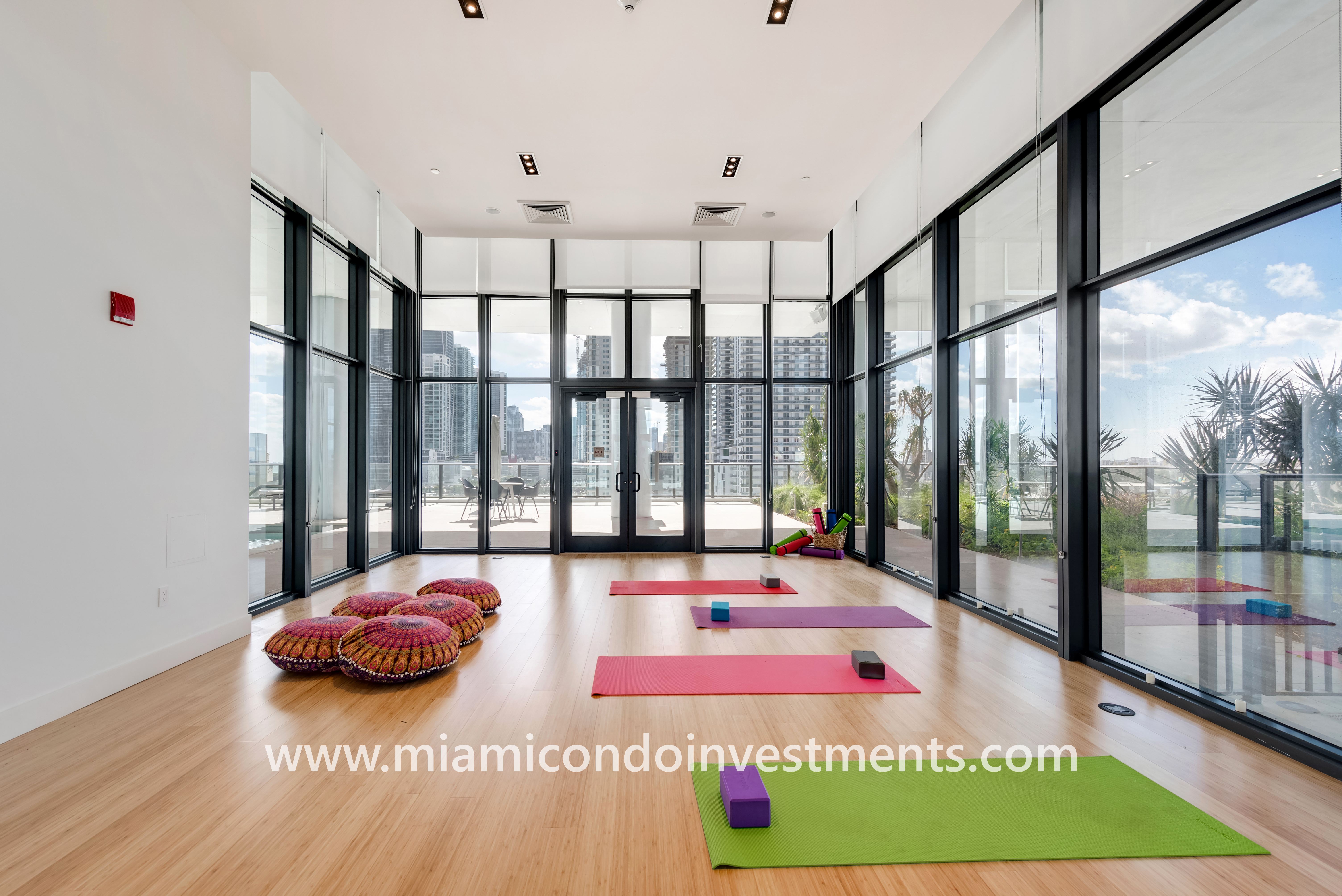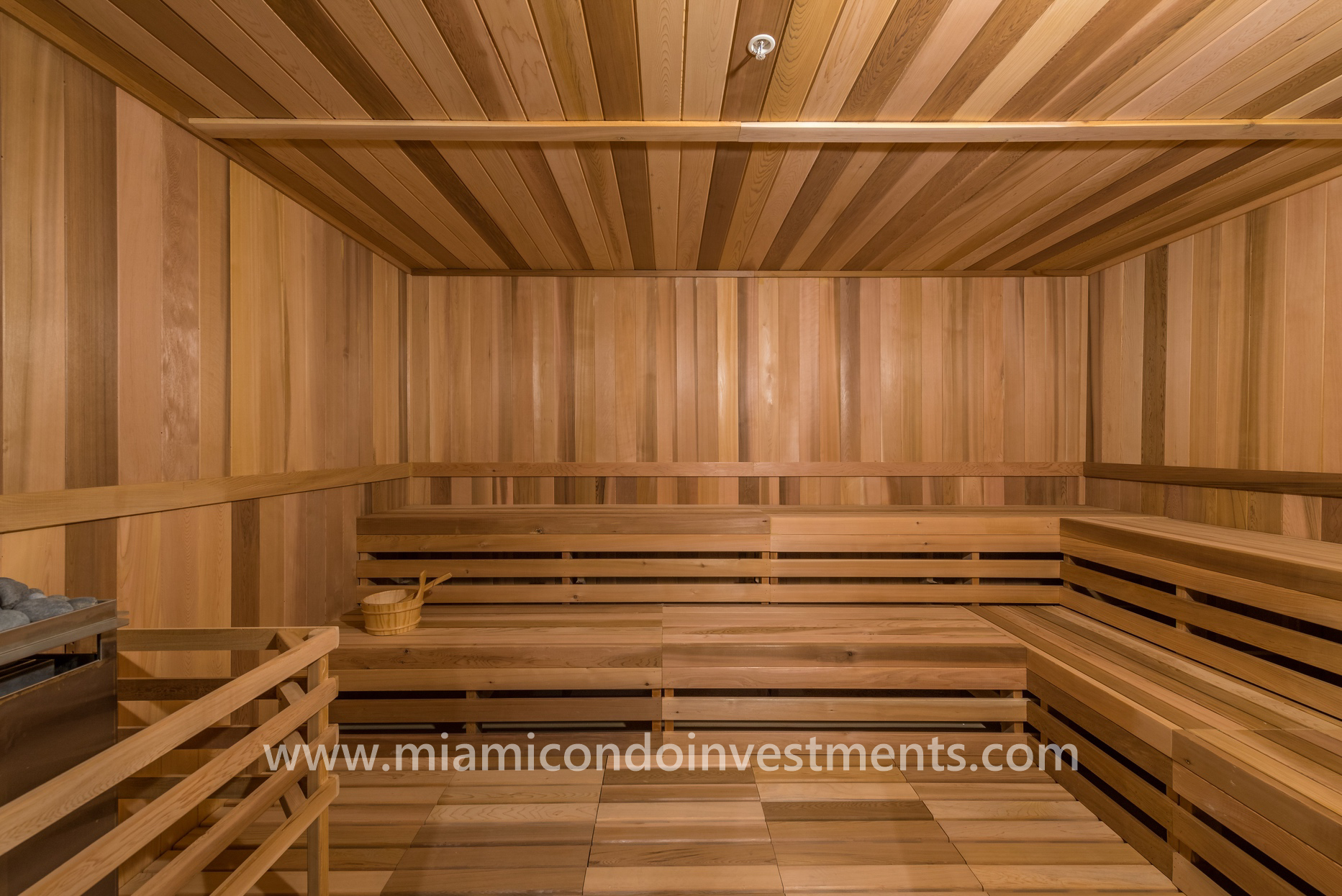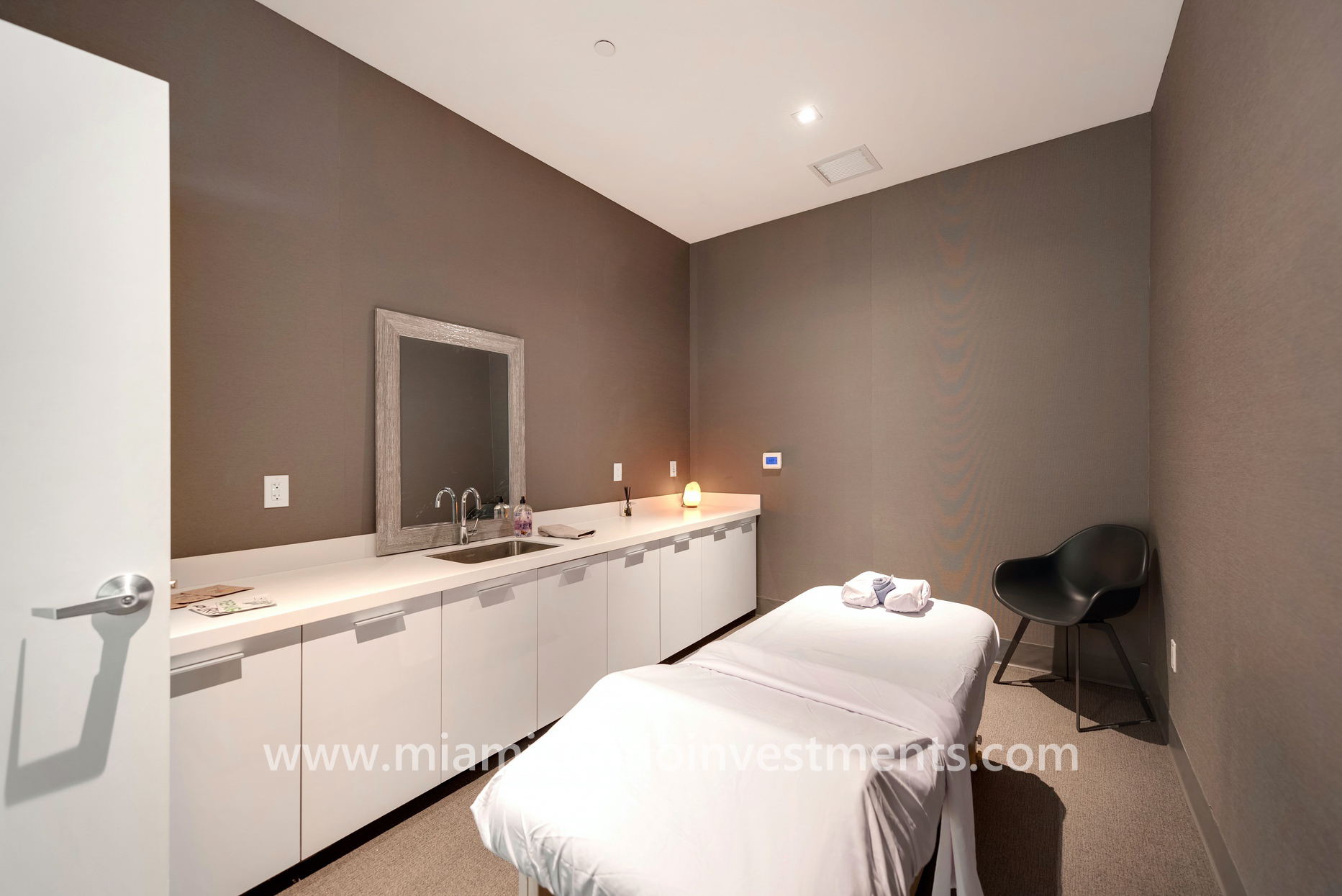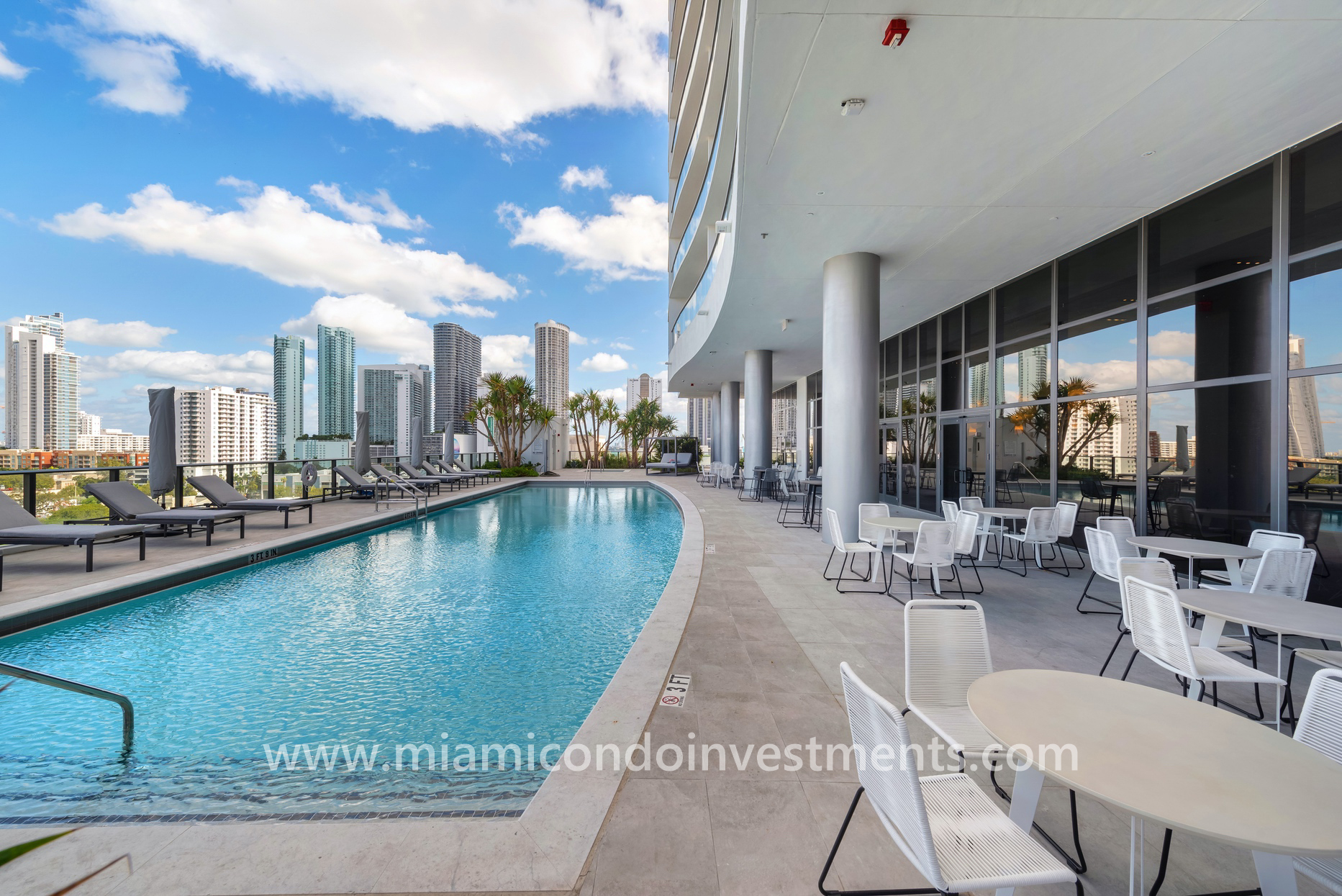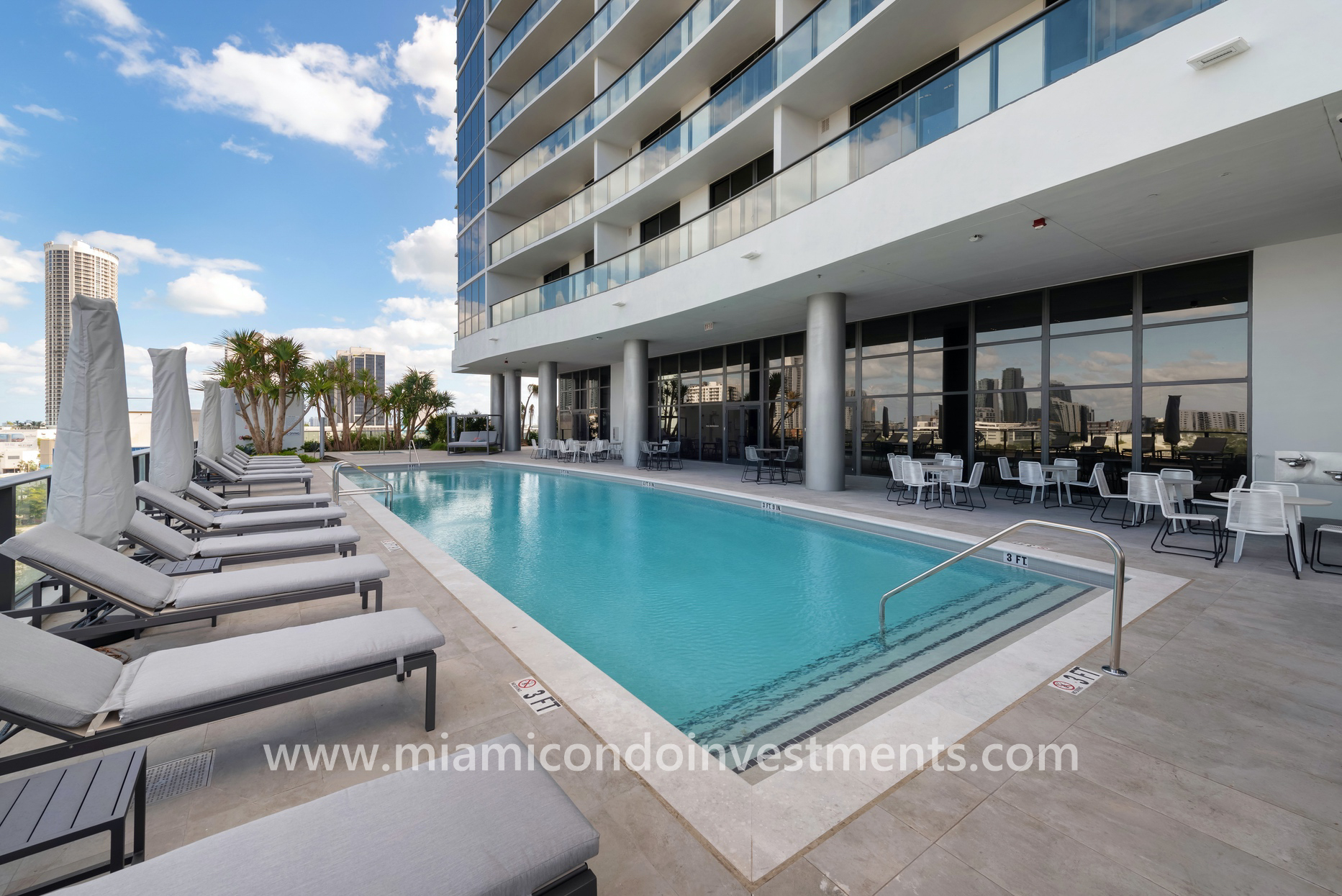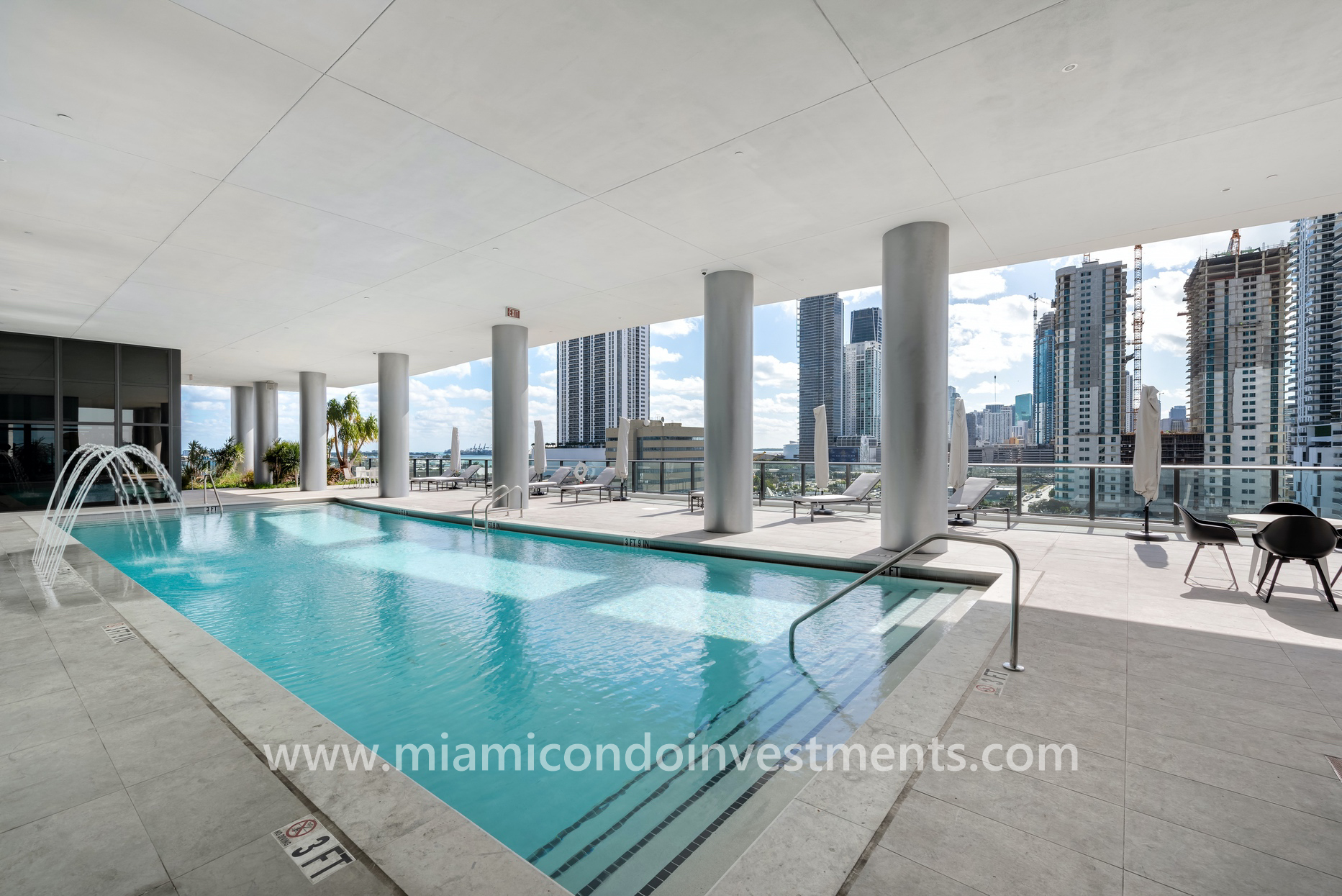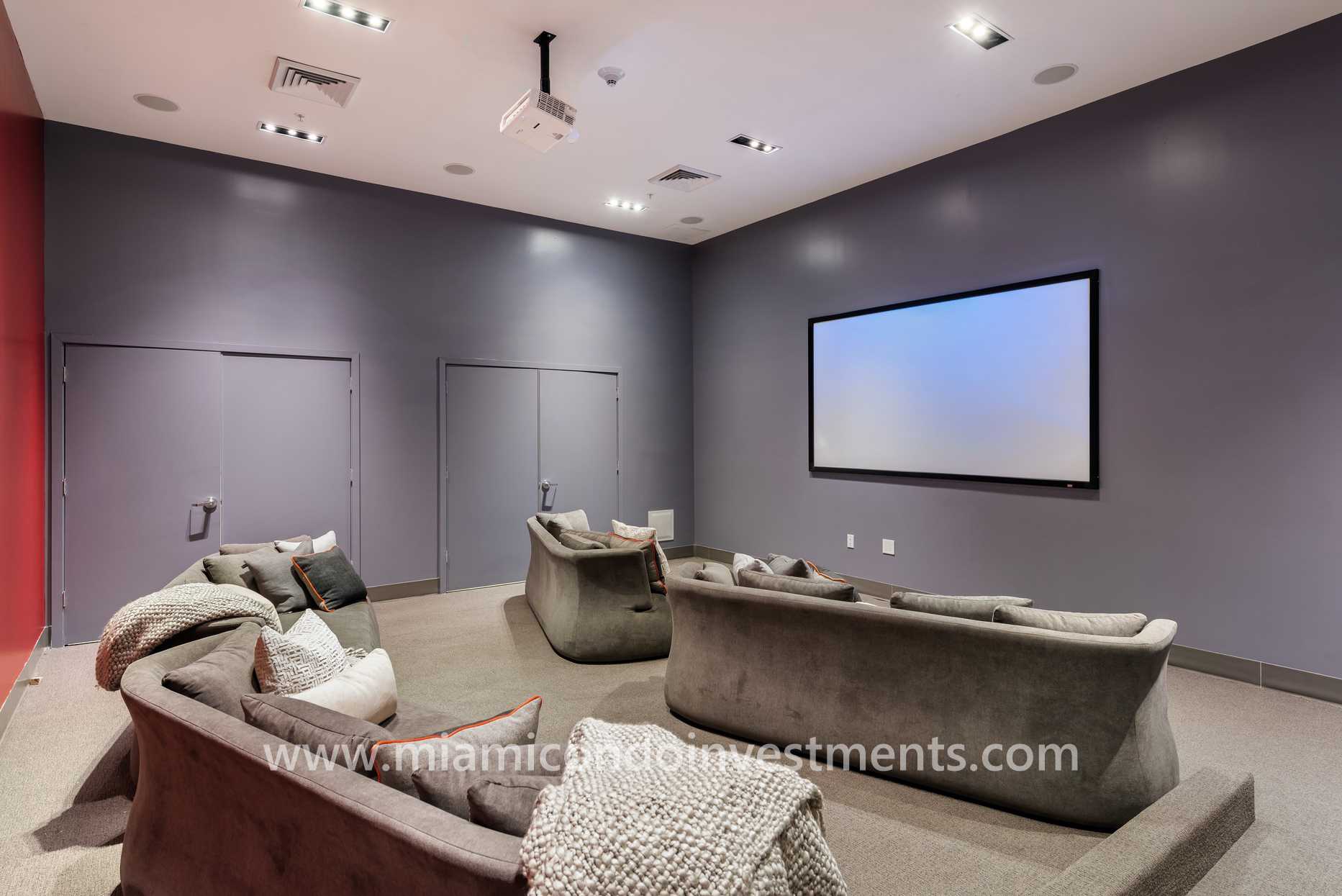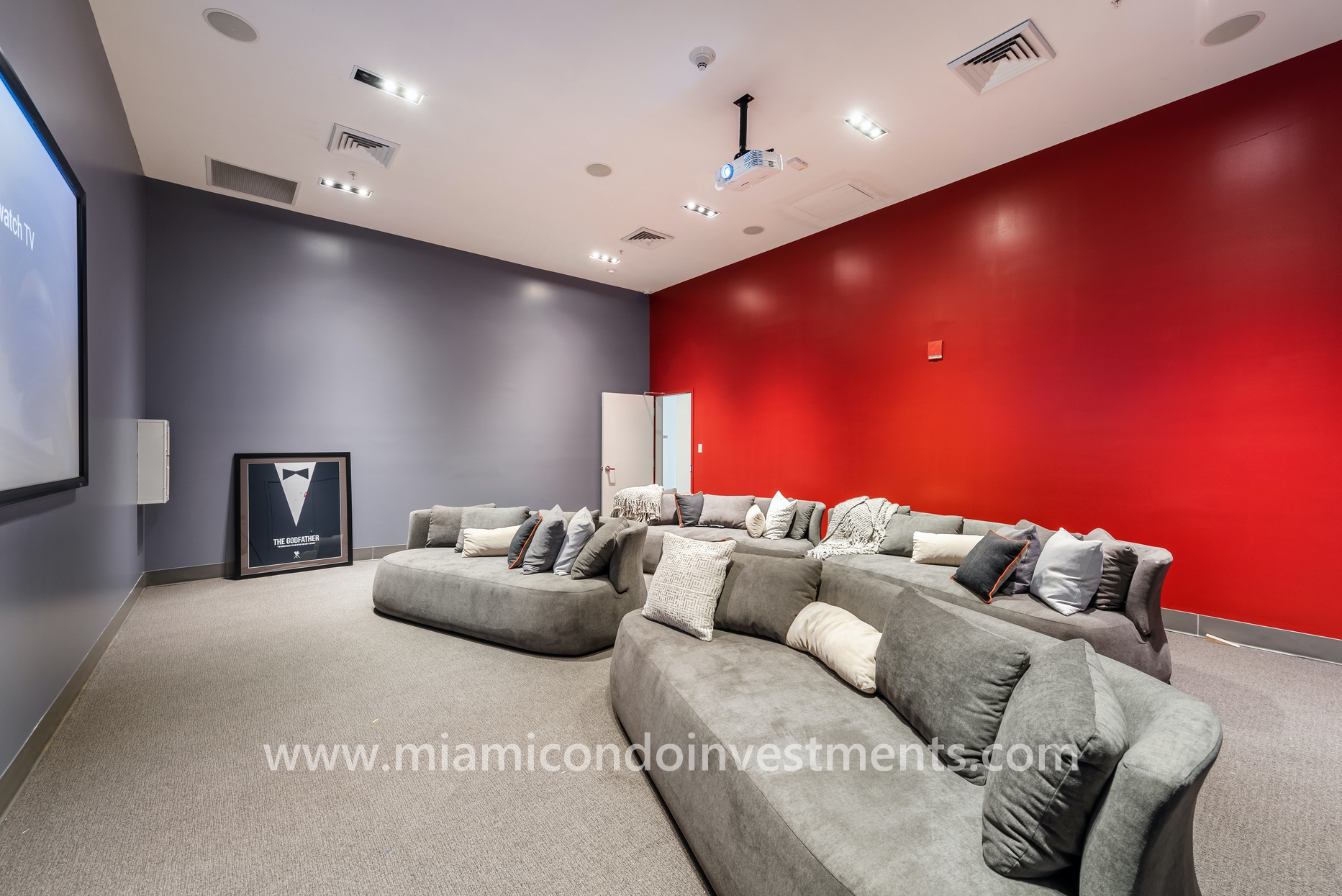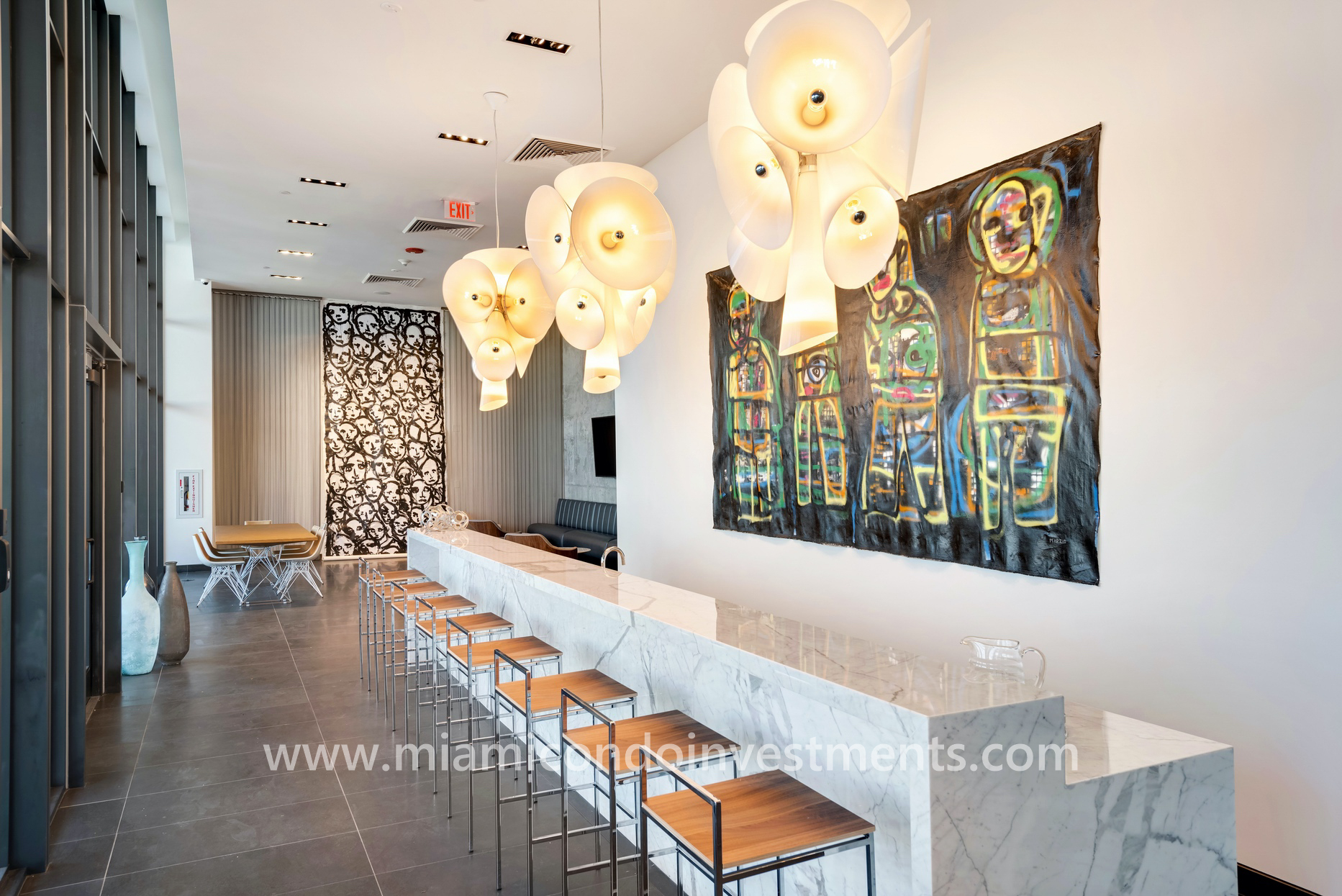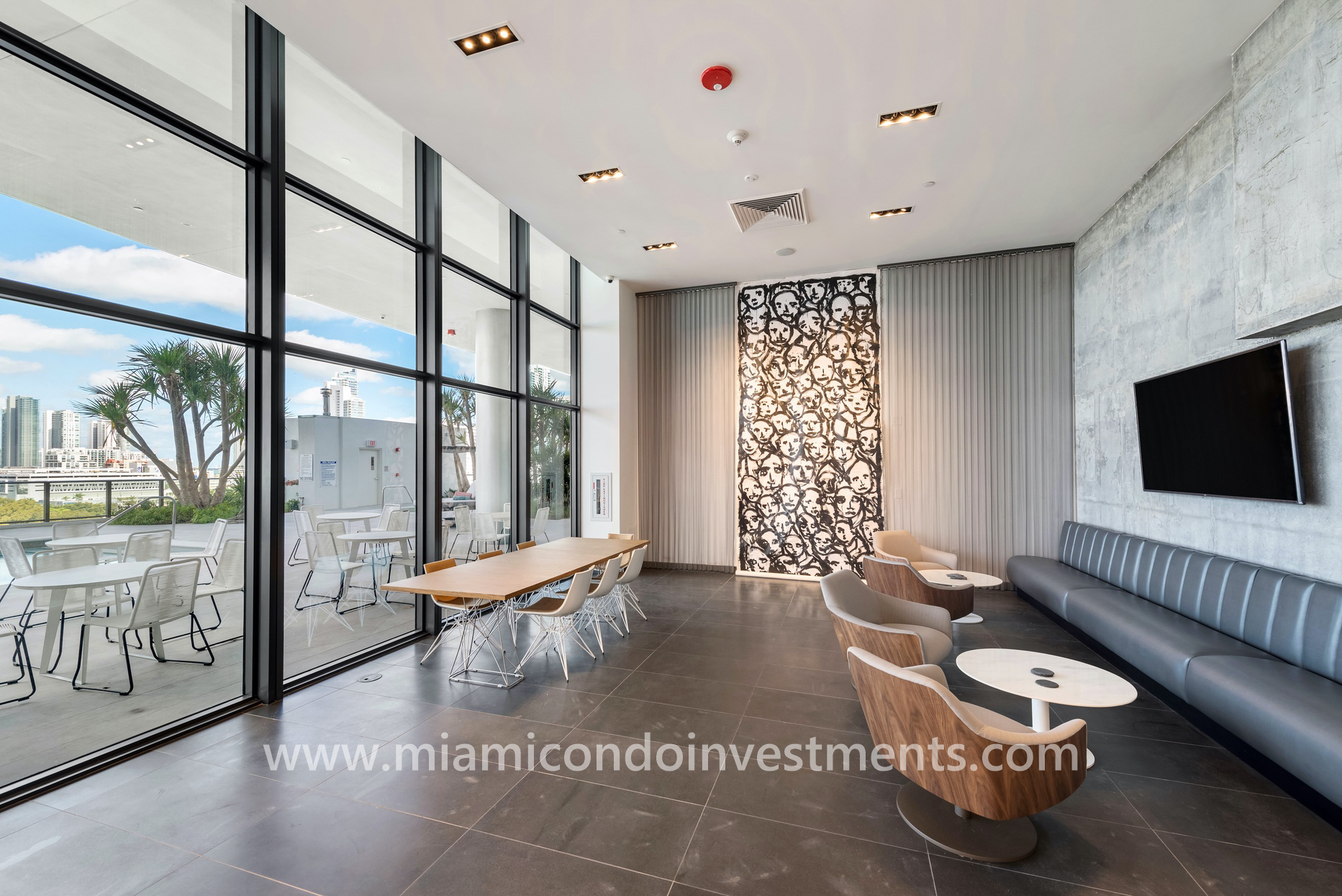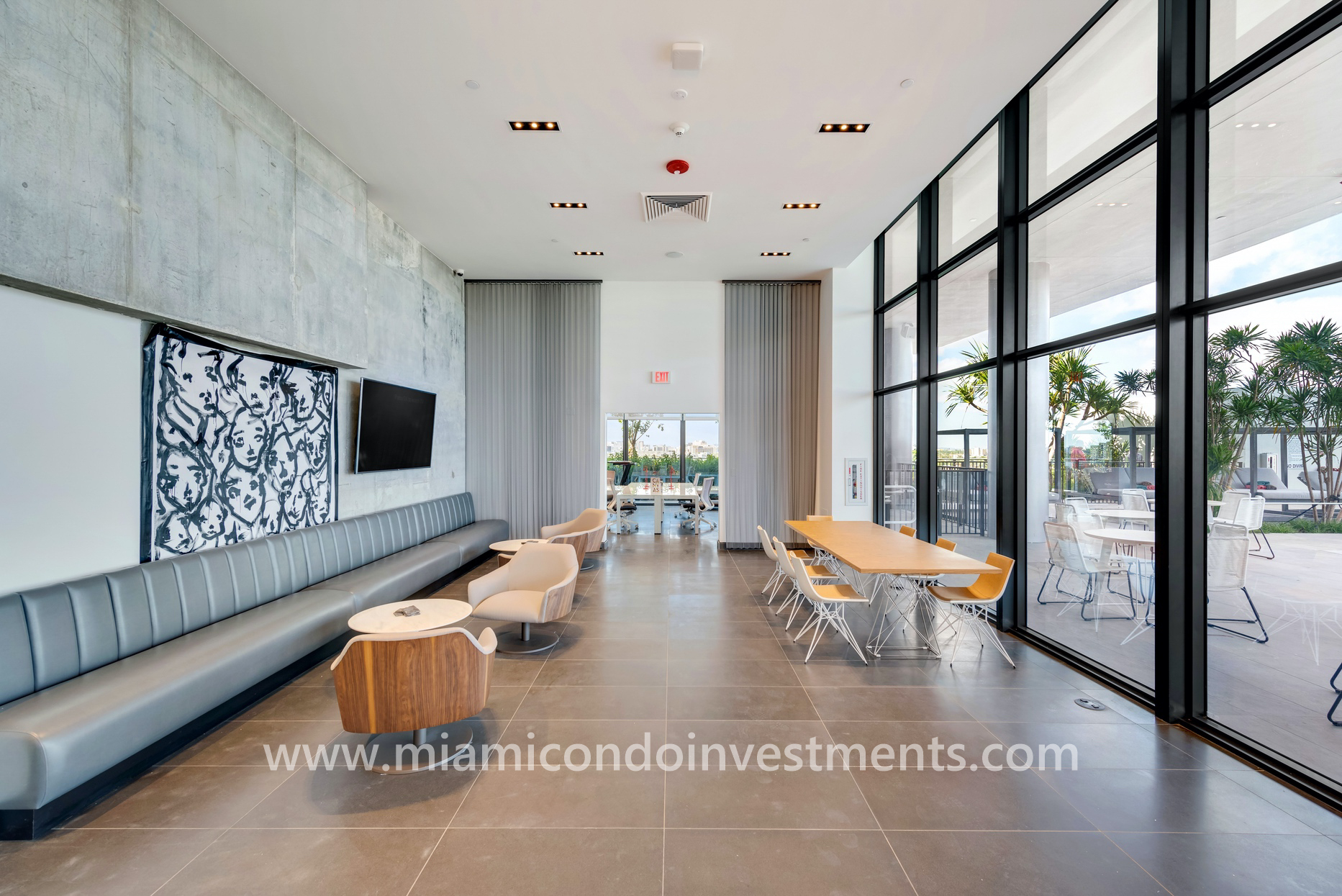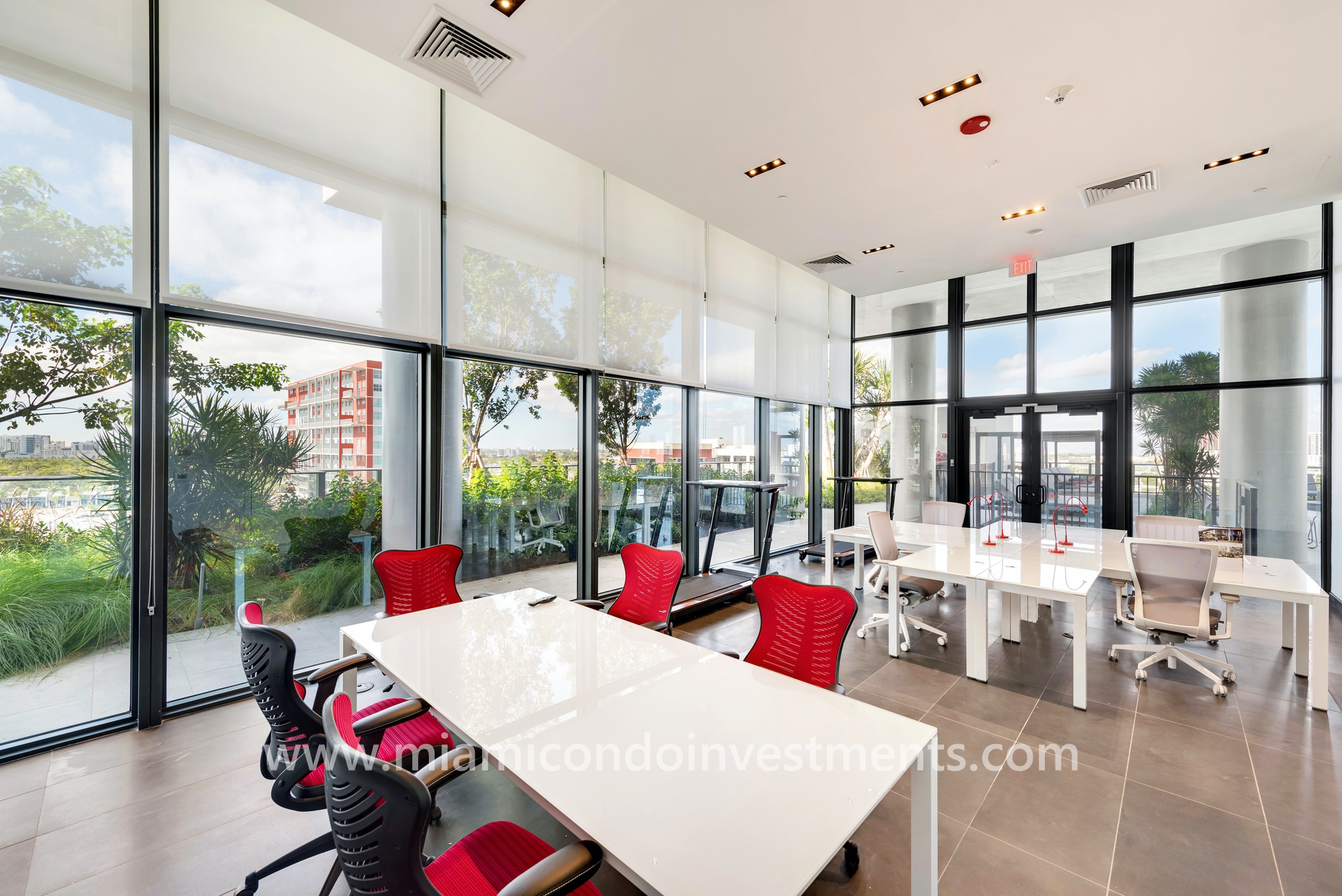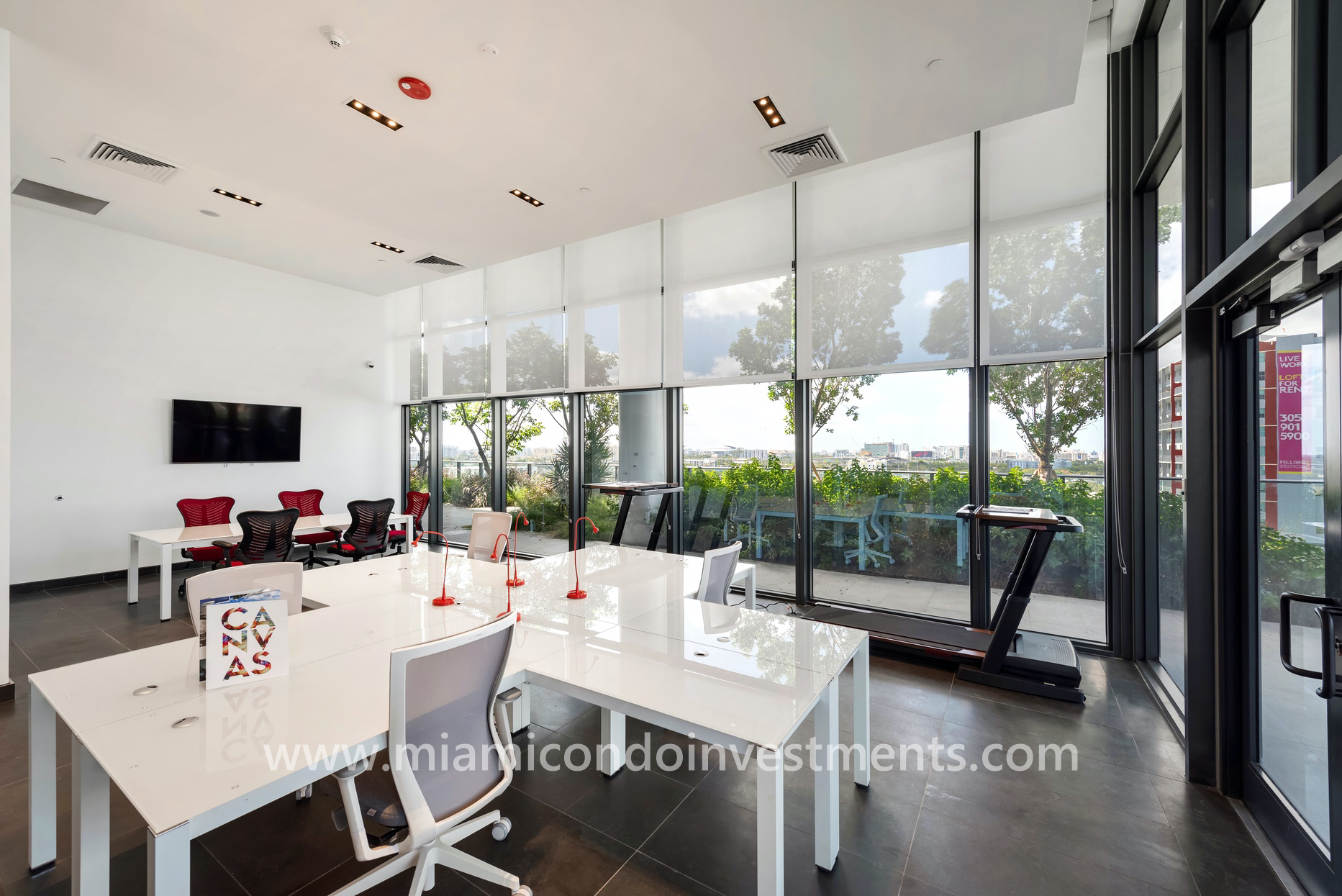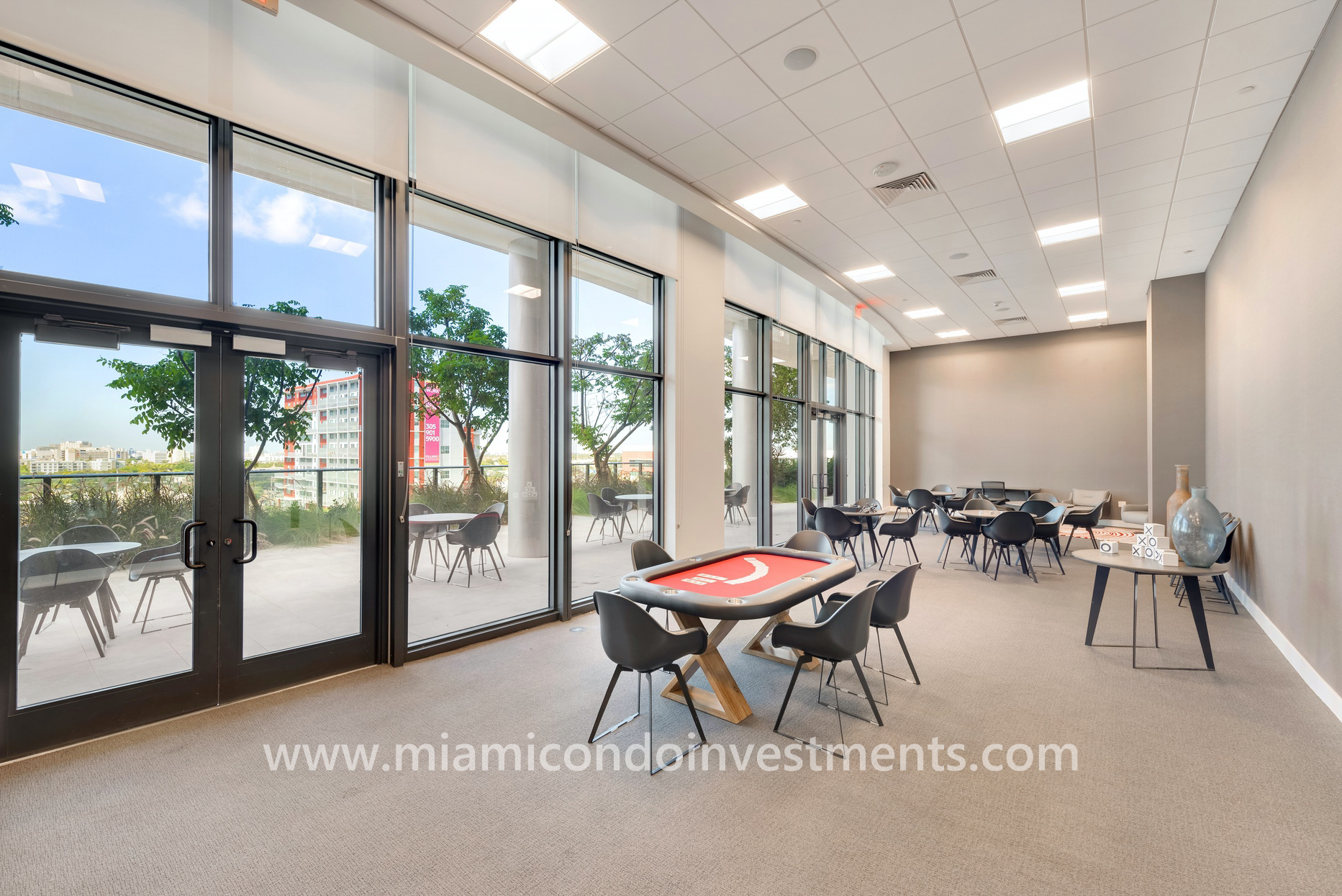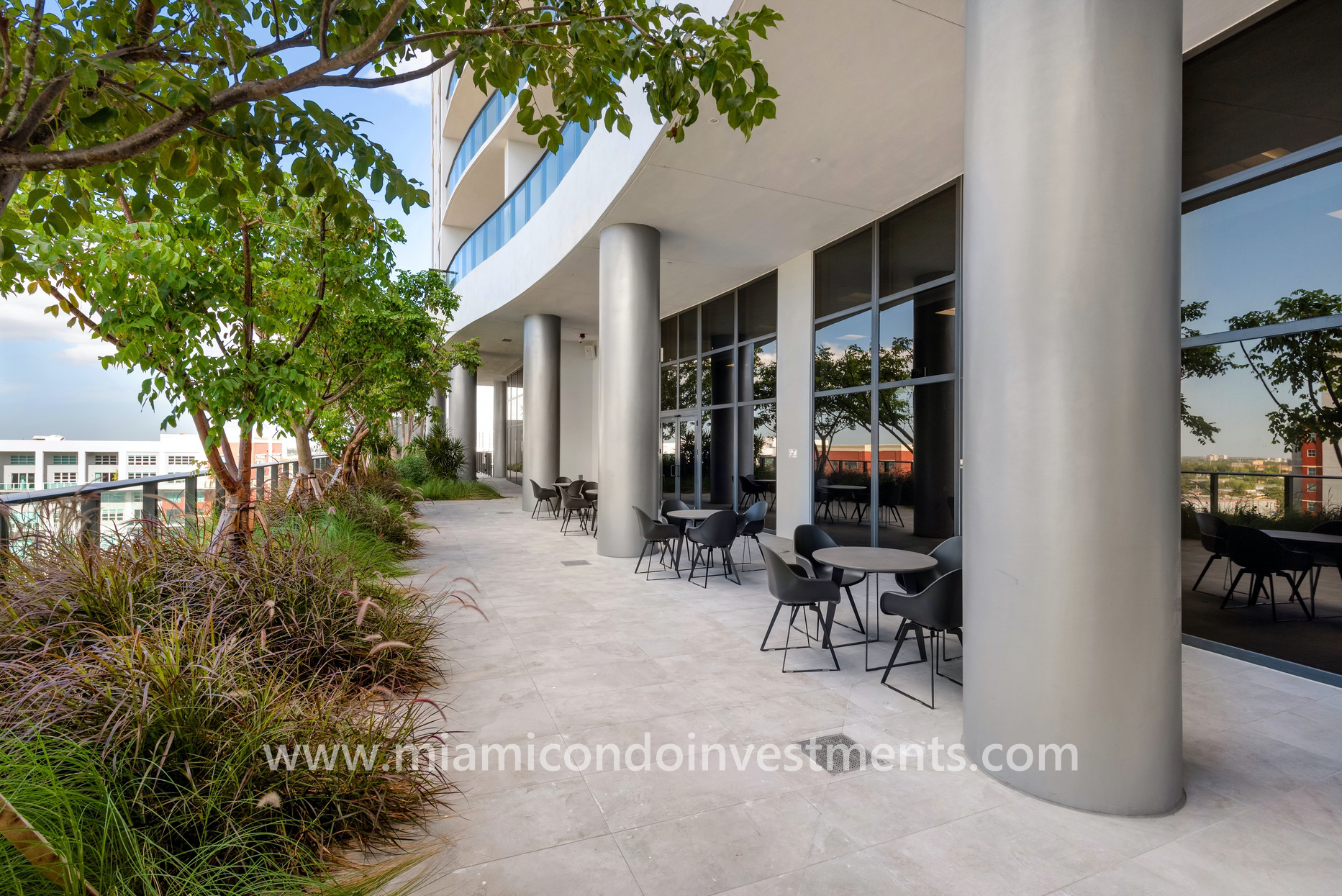 Canvas - Floor Plans & Pricing for Remaining Units

Canvas has 19 units per floor comprised of five different floor plans. During my tour last week, I was able to visit four of the five; they are pictured below. Of Canvas's 513 total units, the developer has 50 units that remain unsold.

The monthly maintenance dues for units at Canvas are 65 cents per square foot. The dues include high-speed Internet, cable TV, water, hot water, and valet parking. The units at Canvas include 2 parking spaces comprised of 1 parking space plus one valet-only space. It's worth mentioning that the parking at Canvas is unassigned. The residences feature tiled flooring throughout, kitchens with stainless appliances, quartz countertops, backsplash, and modern cabinets; tiled flooring throughout; and 9-foot high ceilings with floor-to-ceiling glass windows.

2 Bedroom, 2 Bathroom corner unit (the B2 floor plan)

The B2 floor plan, located on each of the four corners of the building, is a 2 bedroom, 2 bathroom residence with 1,110 interior square feet, a 95-square-foot balcony, tons of natural light, and a window in the master bathroom. It's also the only floor plan to have a foyer, which means that you don't walk immediately into your kitchen upon entering. Pricing for remaining developer units of this floor plan type starts at $548,000.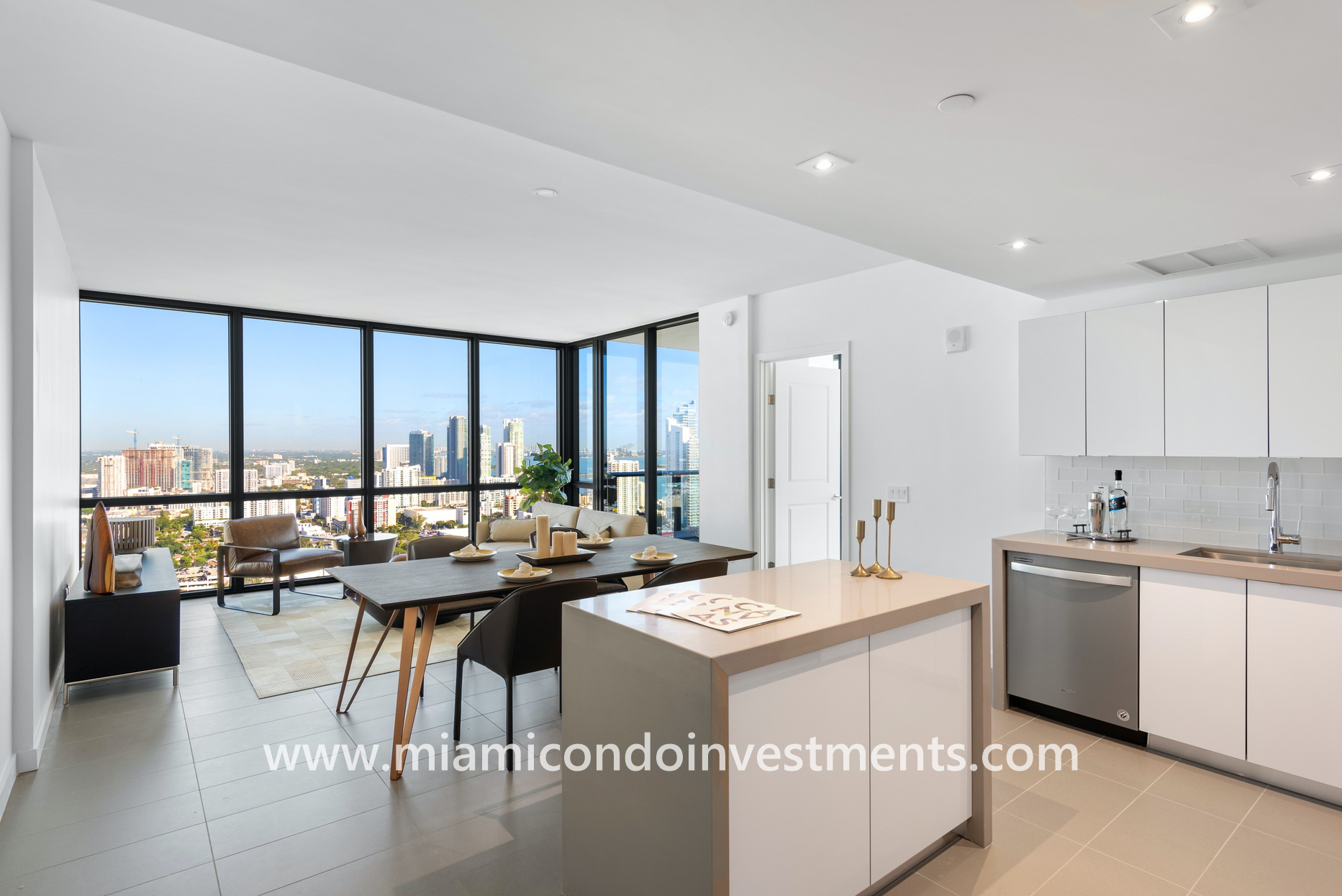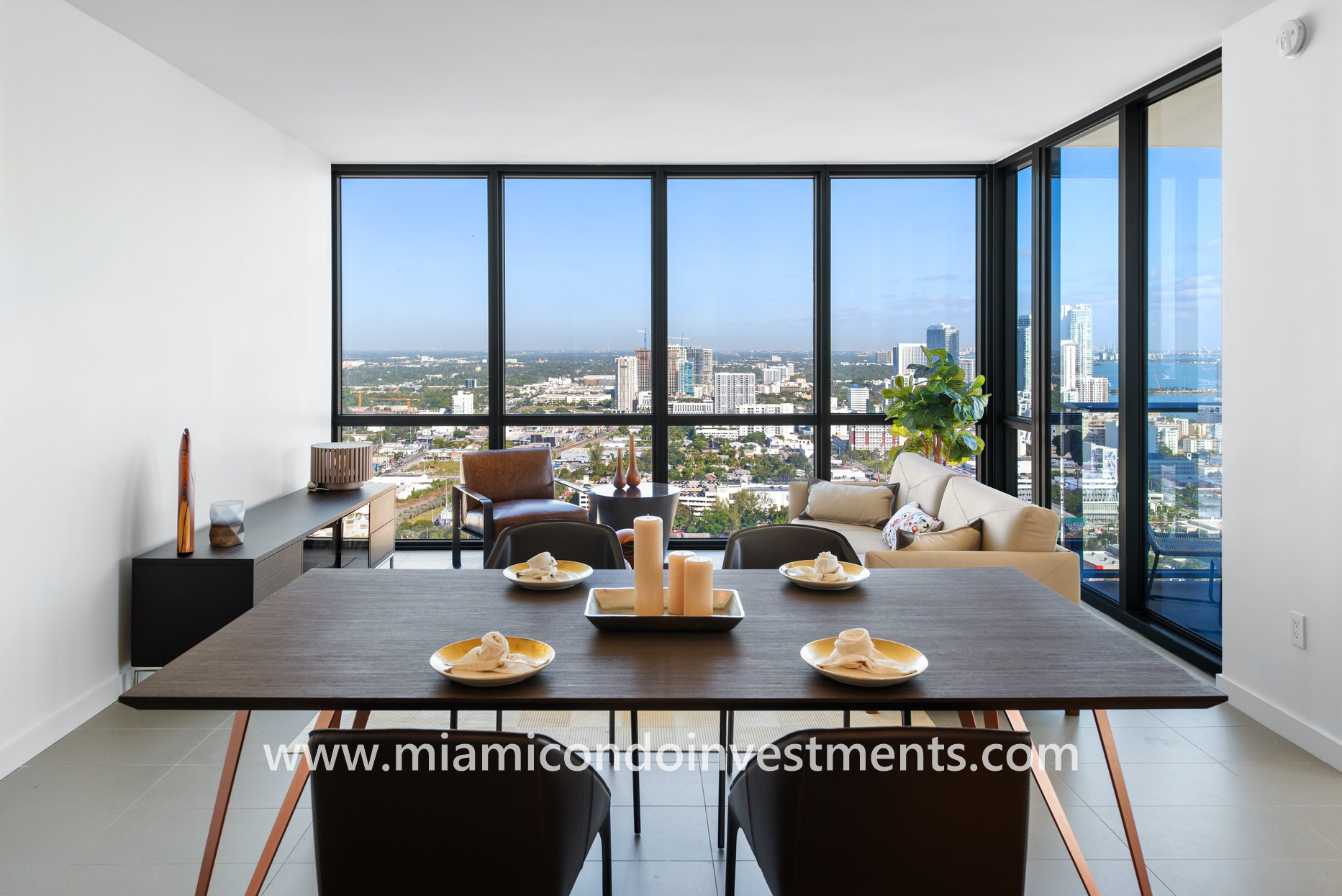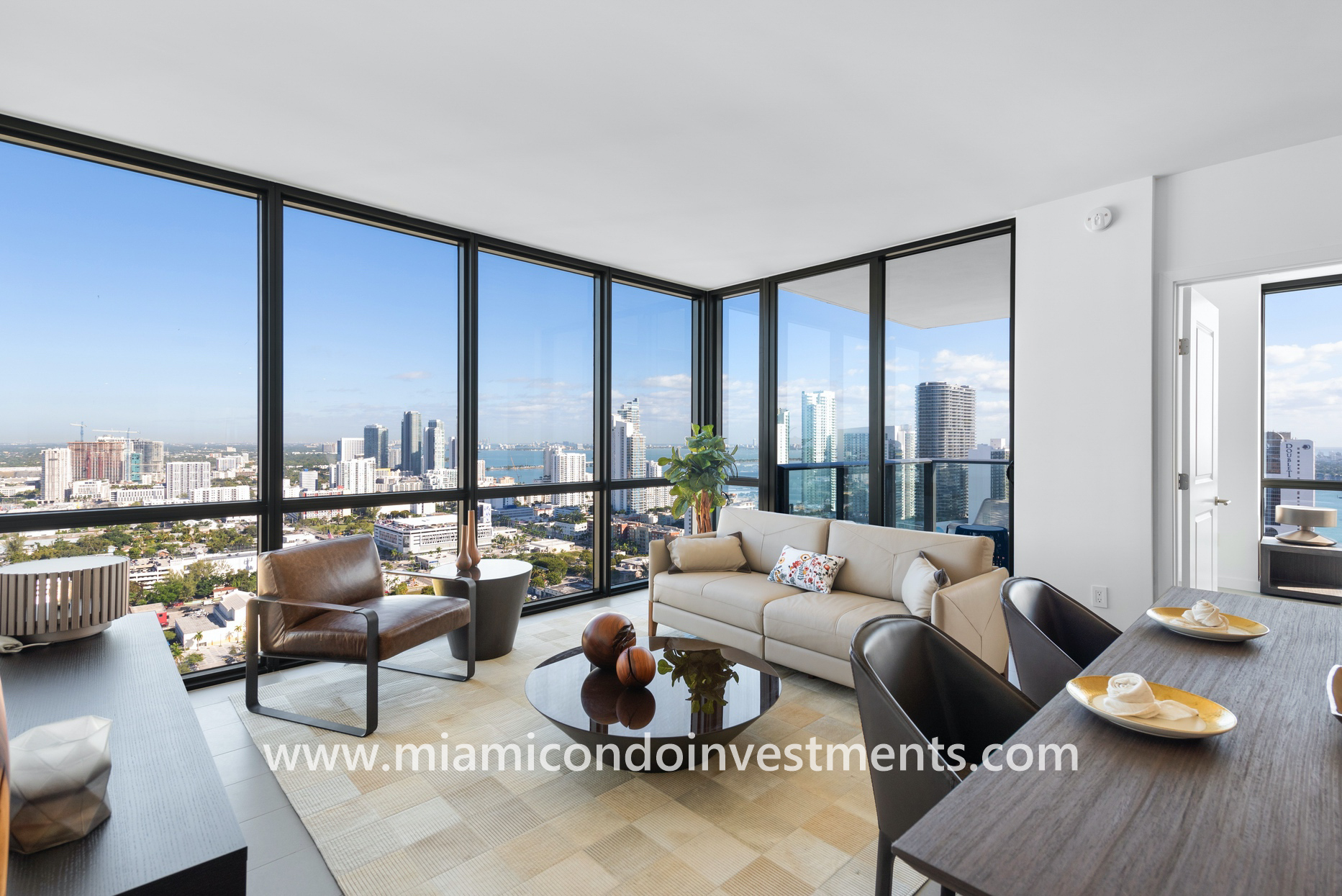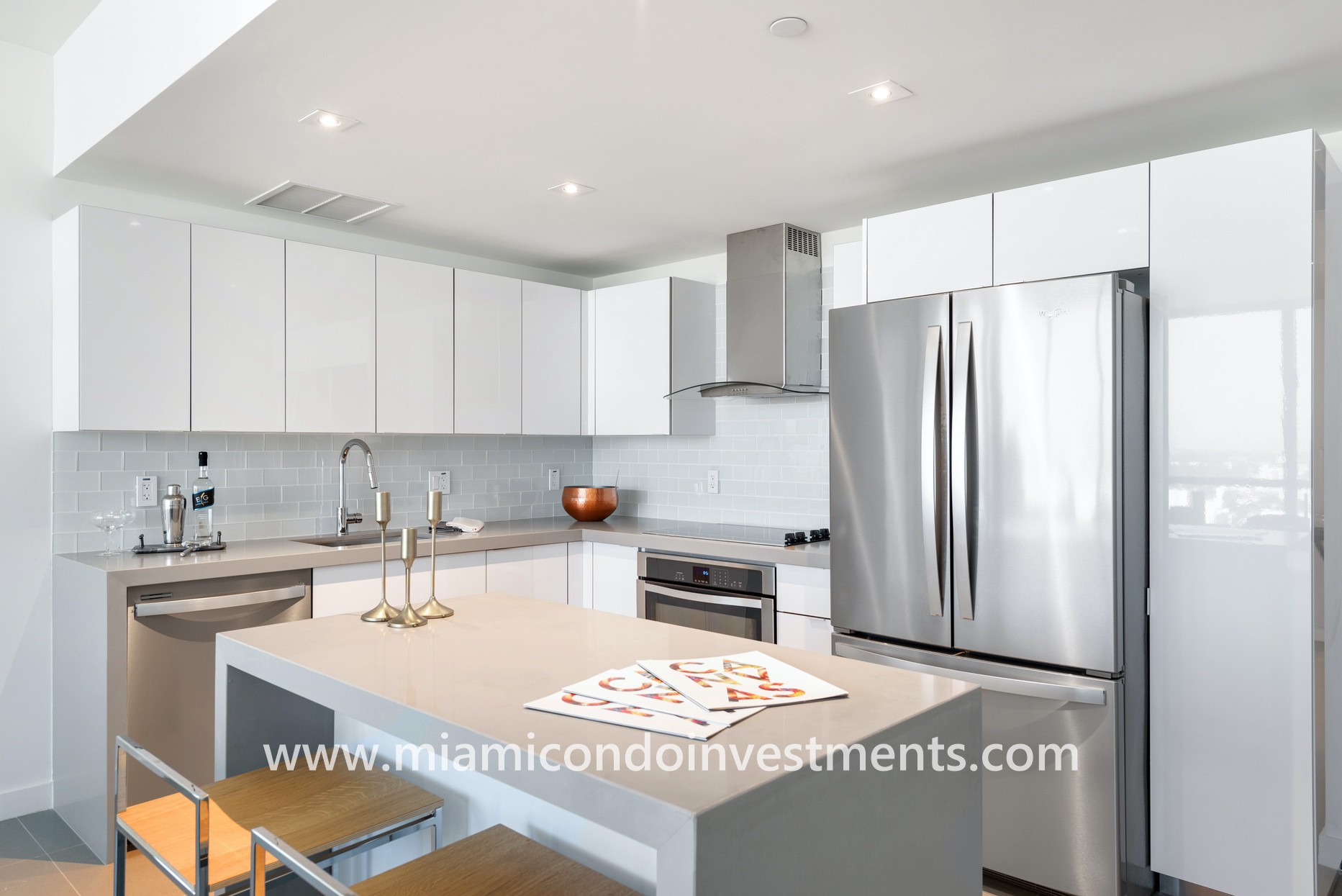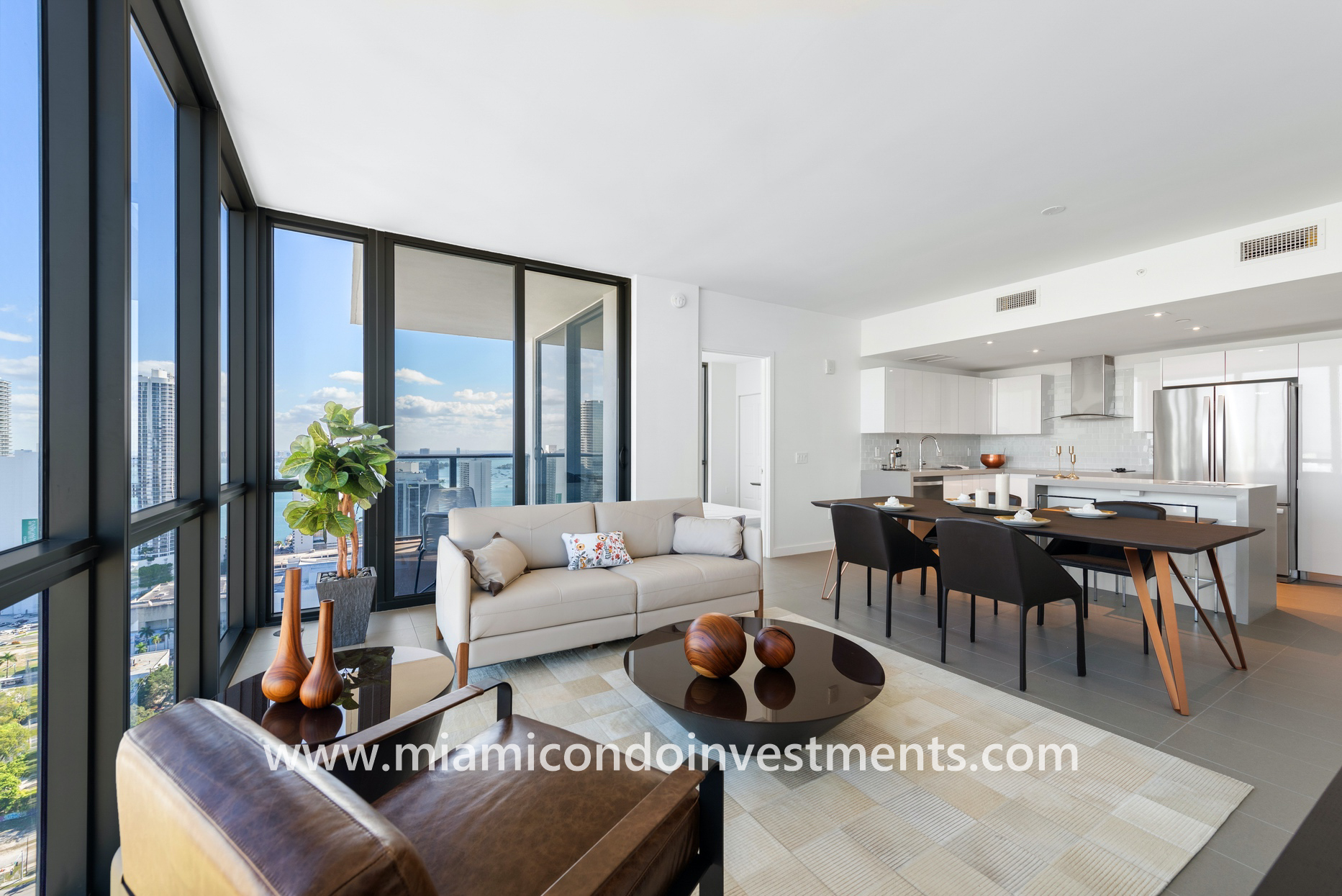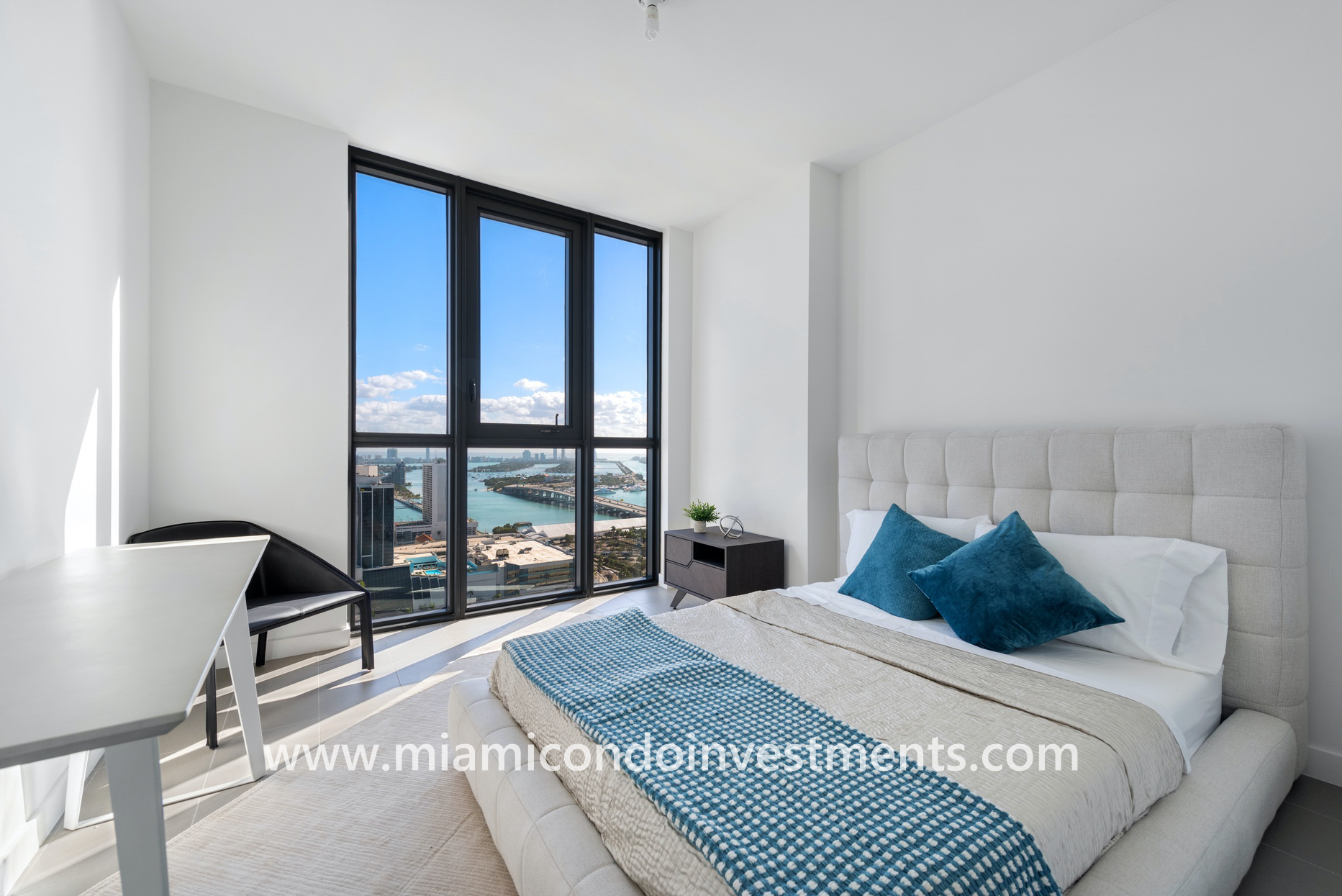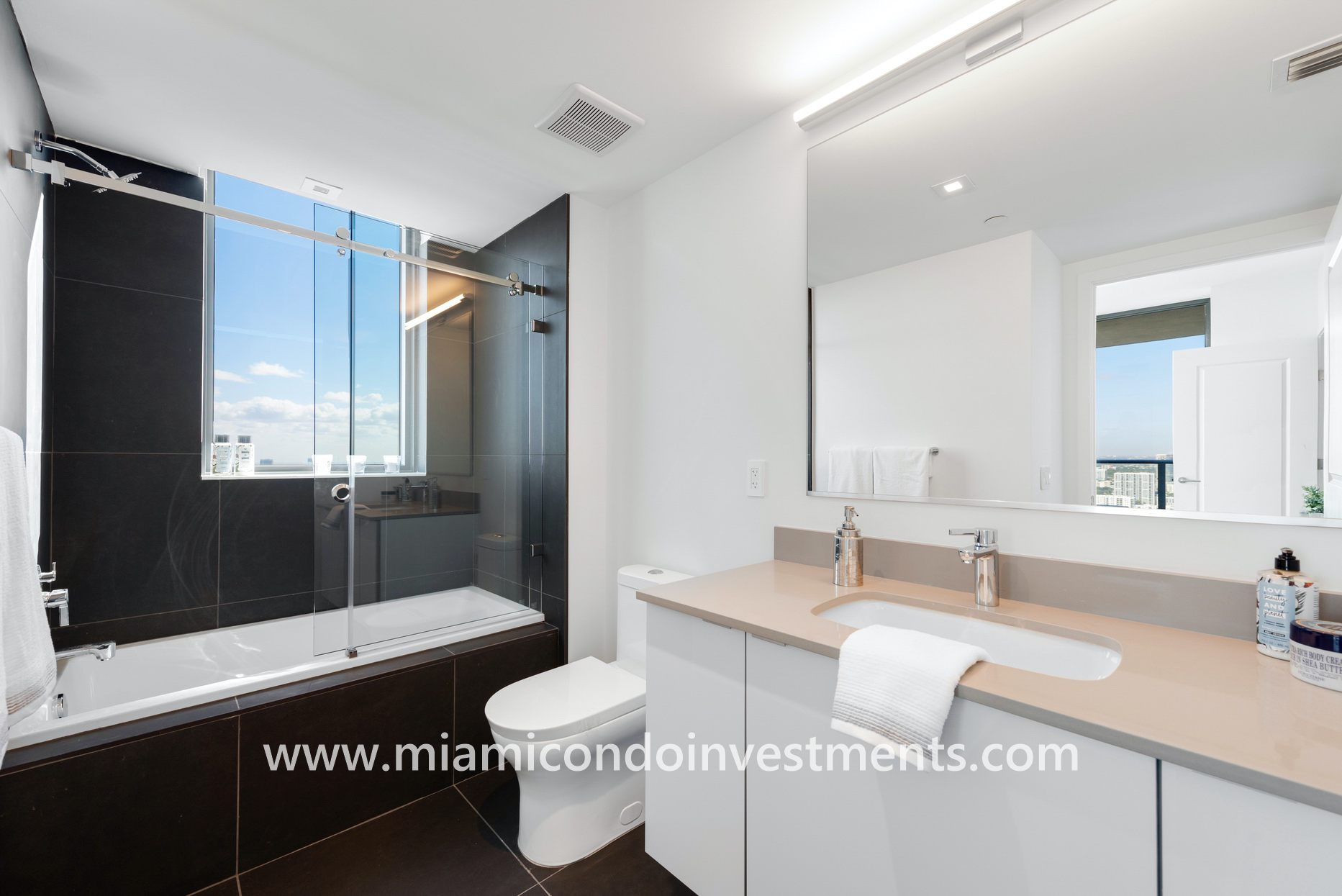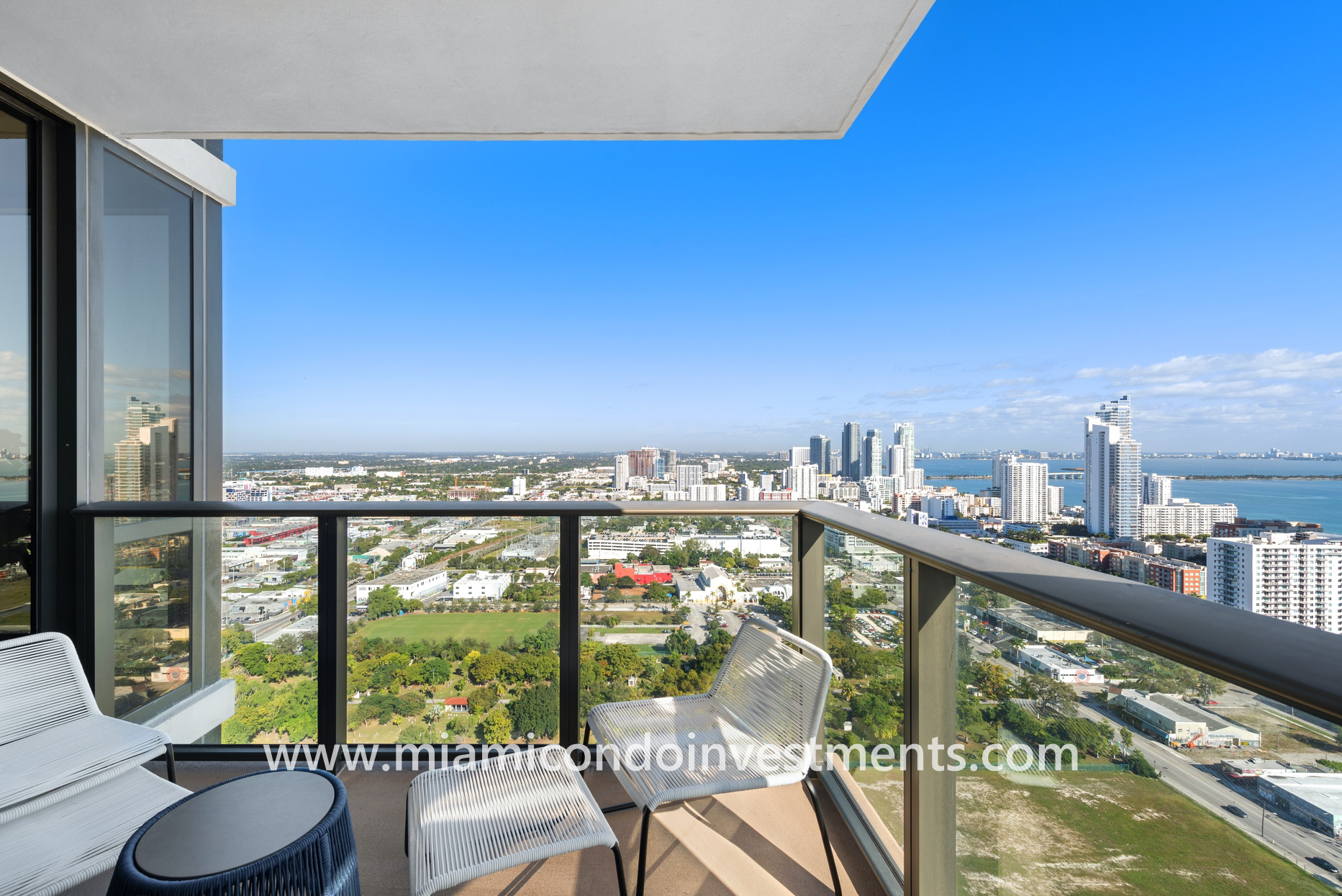 1 Bedroom + Den, 1.5 Bathroom unfurnished unit (the A2 floor plan)

Below, I've included photos for two separate 1 Bedroom + Den units.  The first one shown is unfurnished while the second one is furnished. They both face west but this particular floor plan option has two units per floor that face east. It has 910 interior square feet plus a 150-square-foot balcony. Pricing for the A2 floor plan starts at $440,000.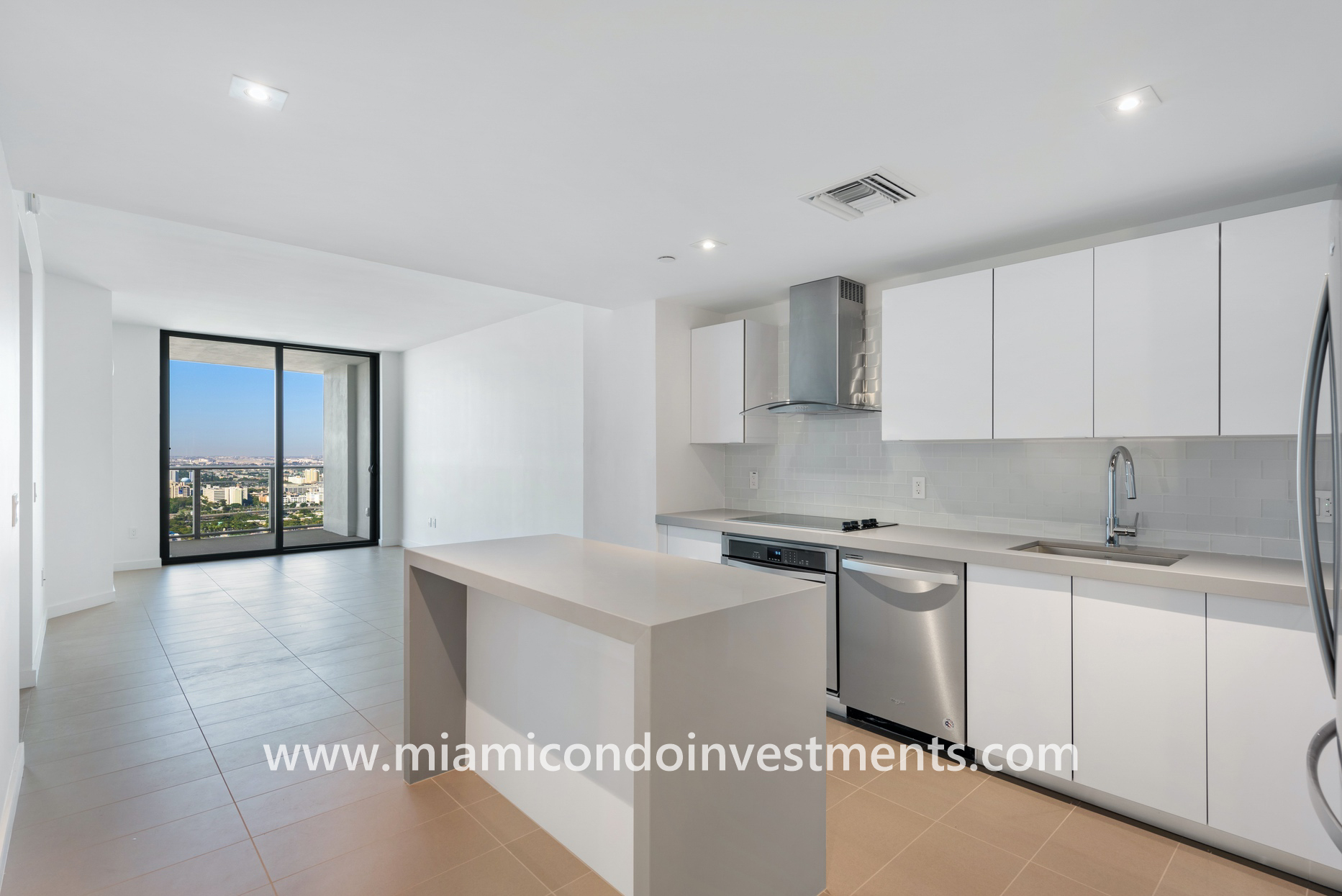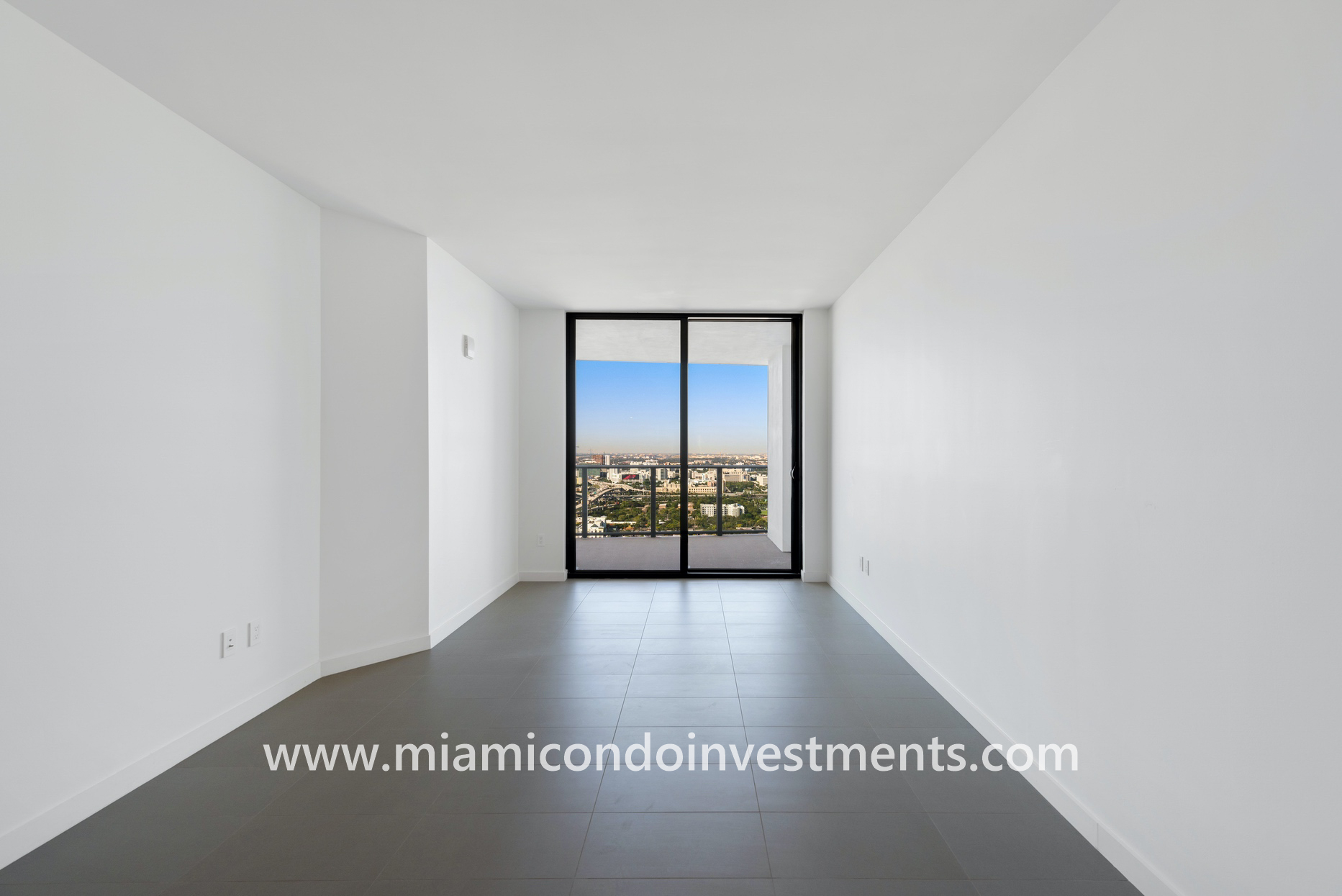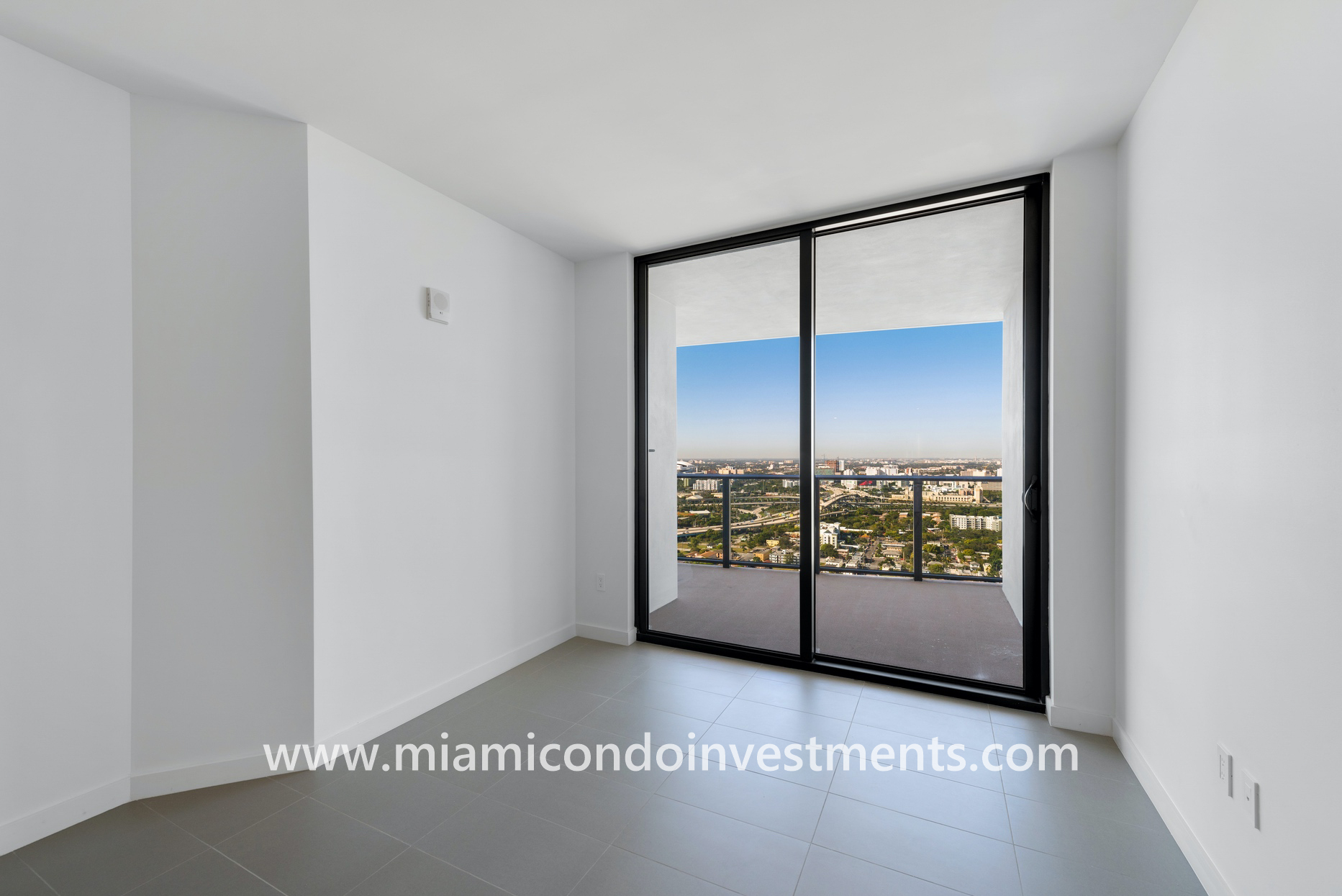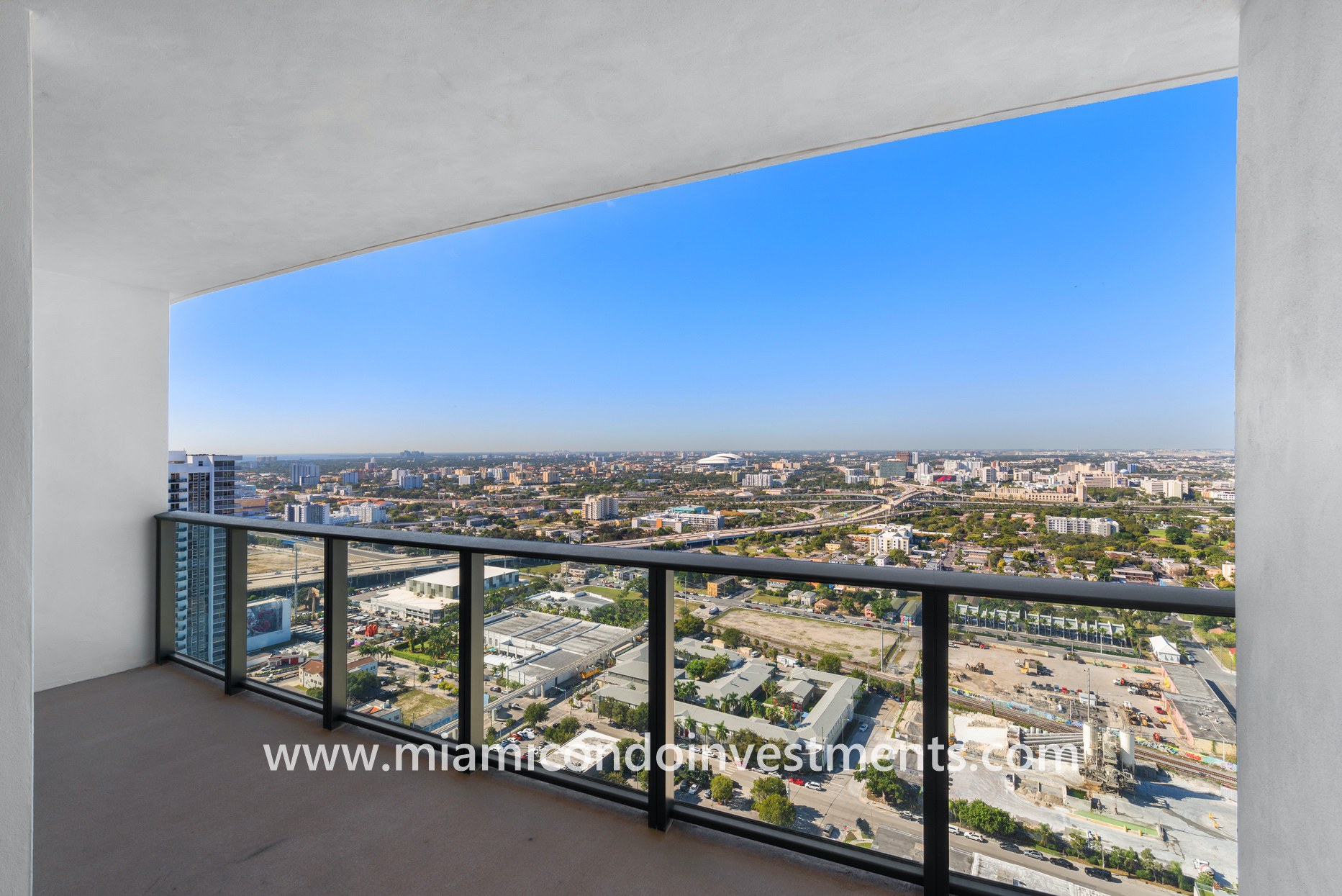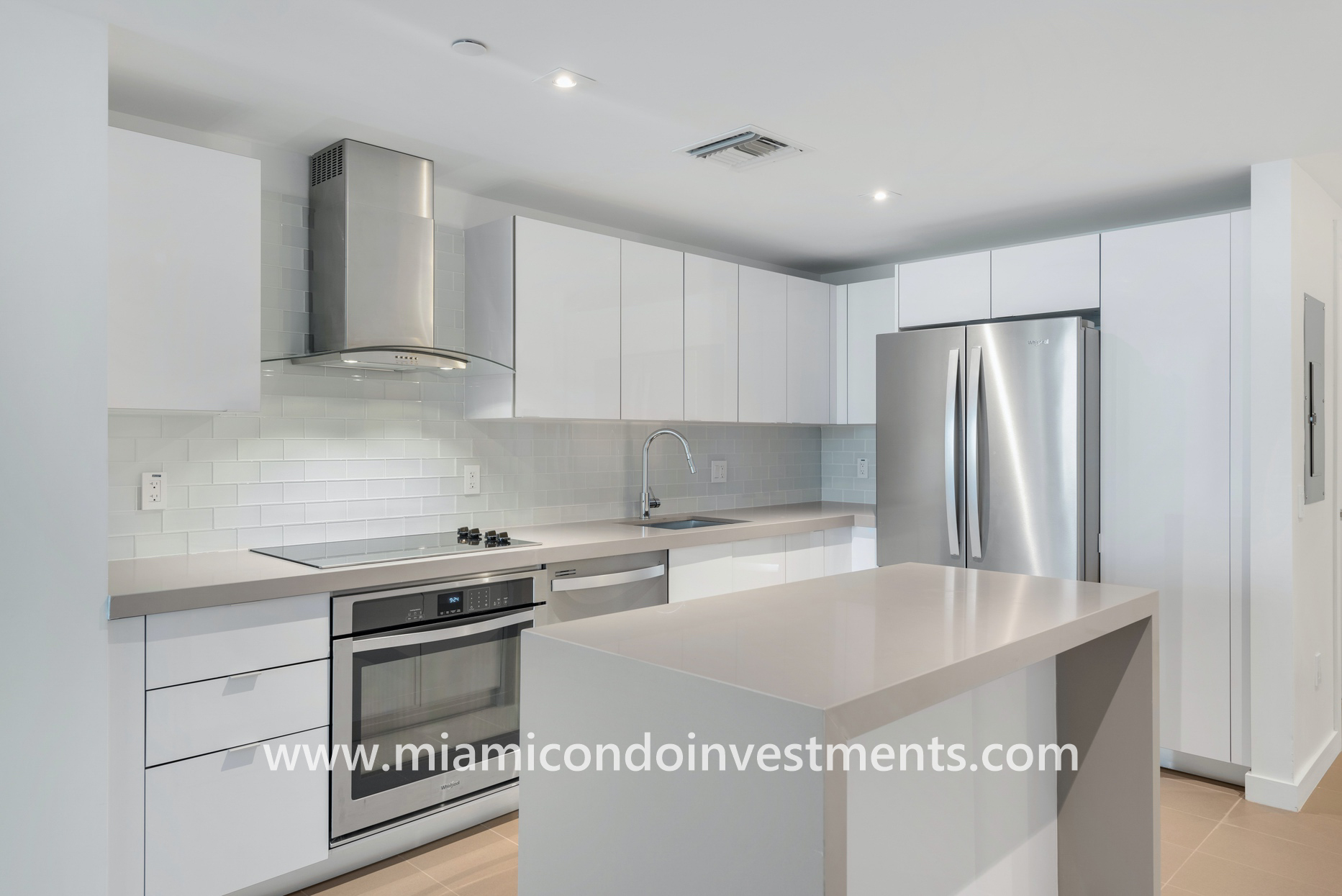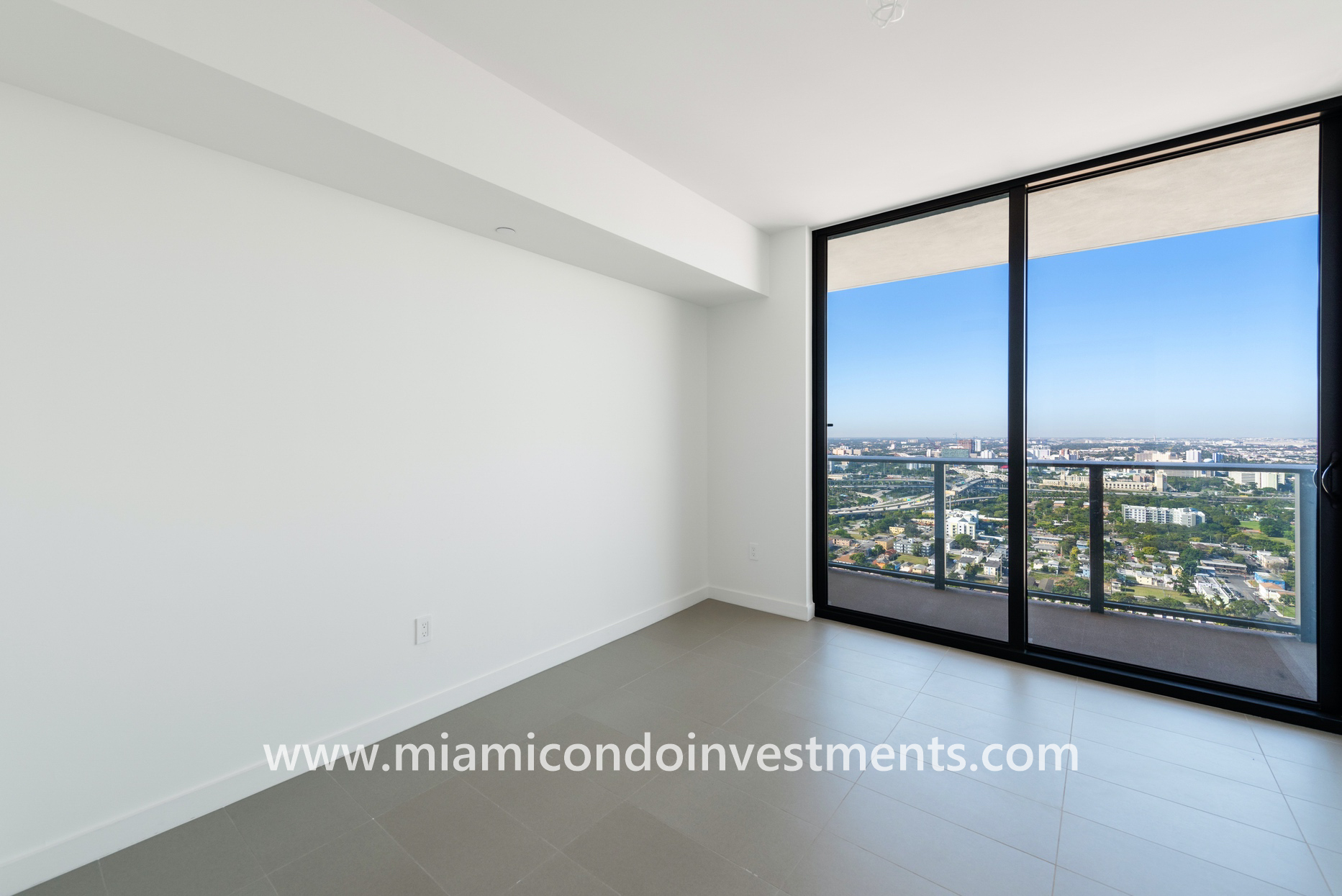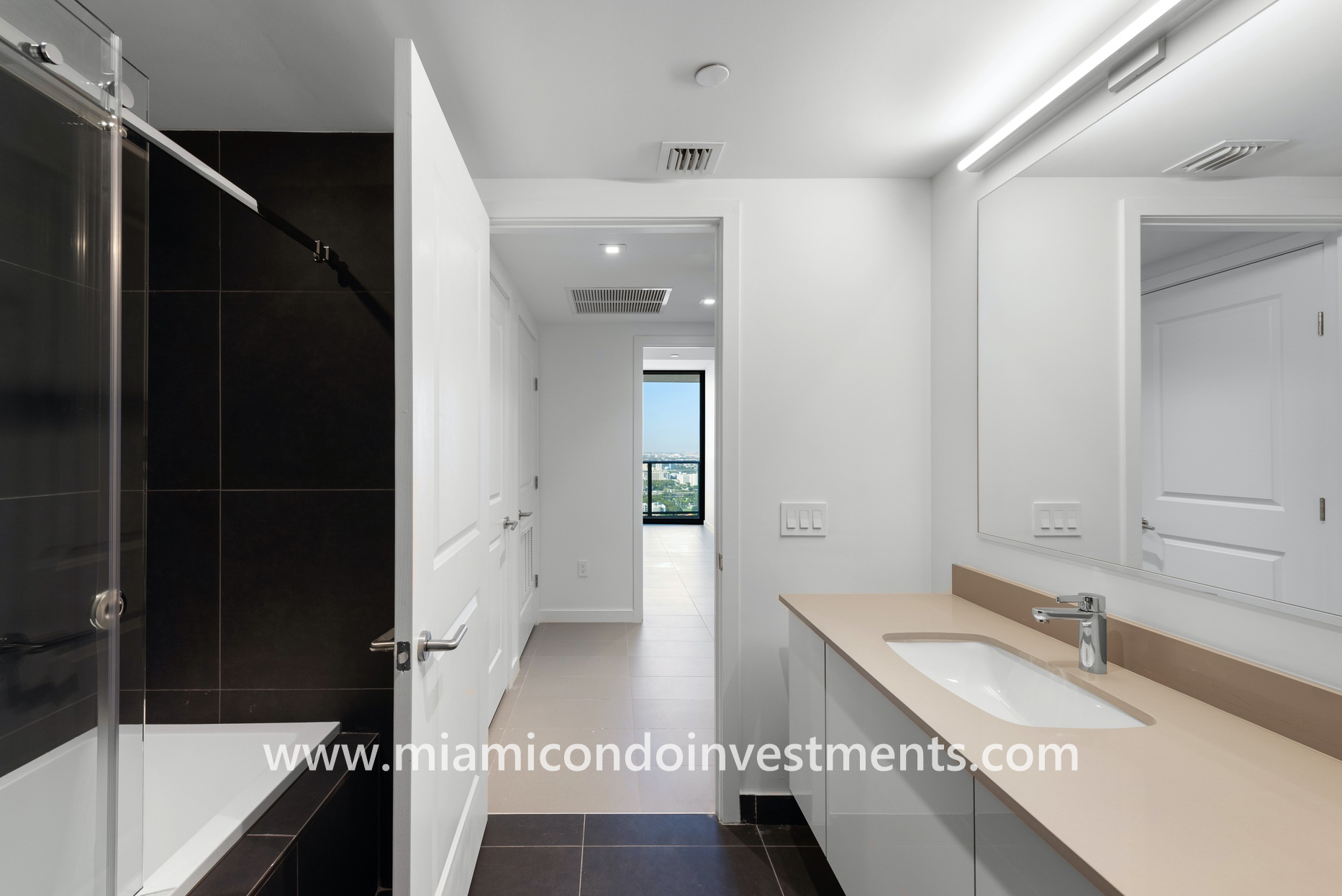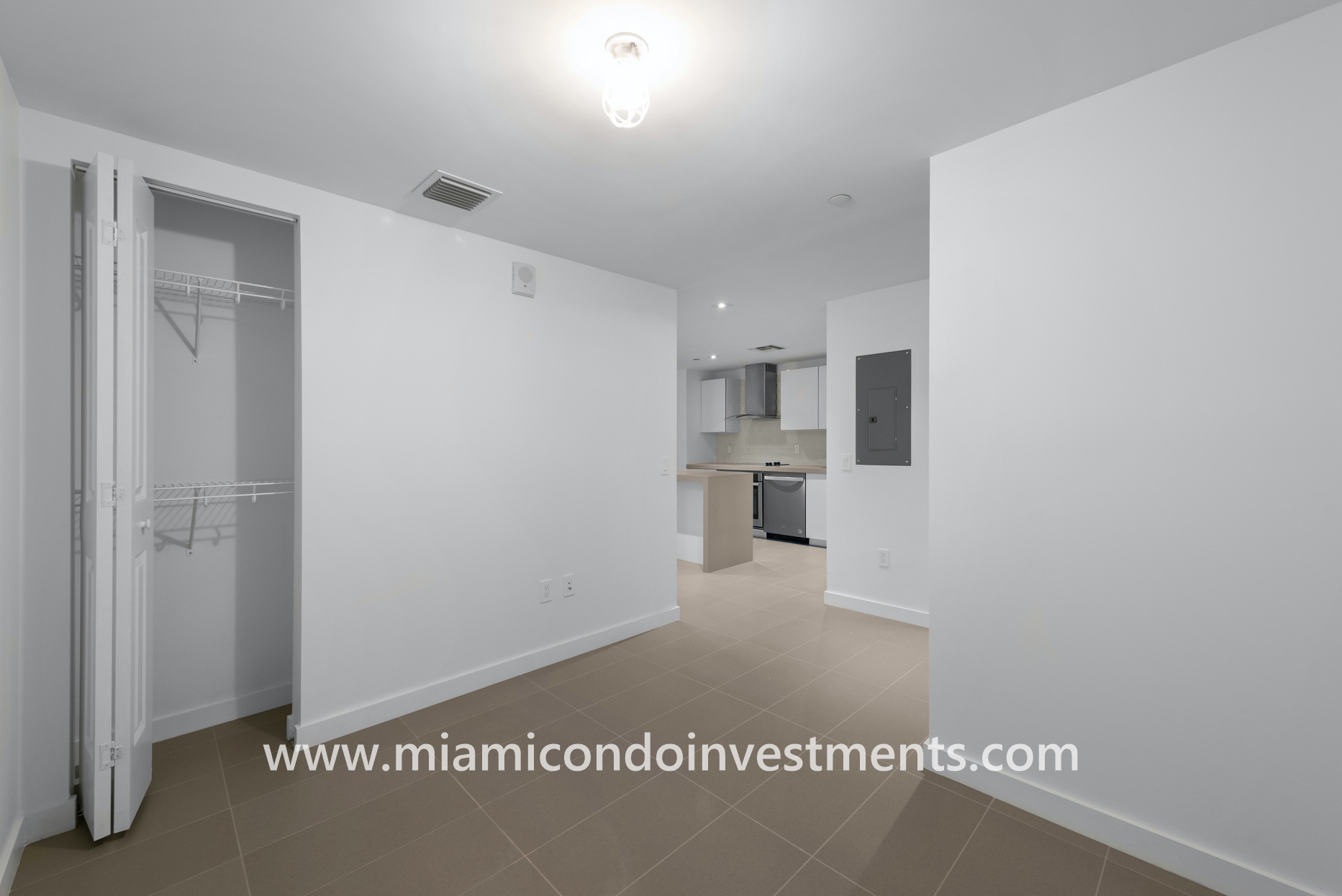 1 Bedroom + Den, 1.5 Bathroom furnished unit (the A2 floor plan)

Below is the furnished 1 Bedroom + Den unit. It's the exact same floor plan like the one shown above.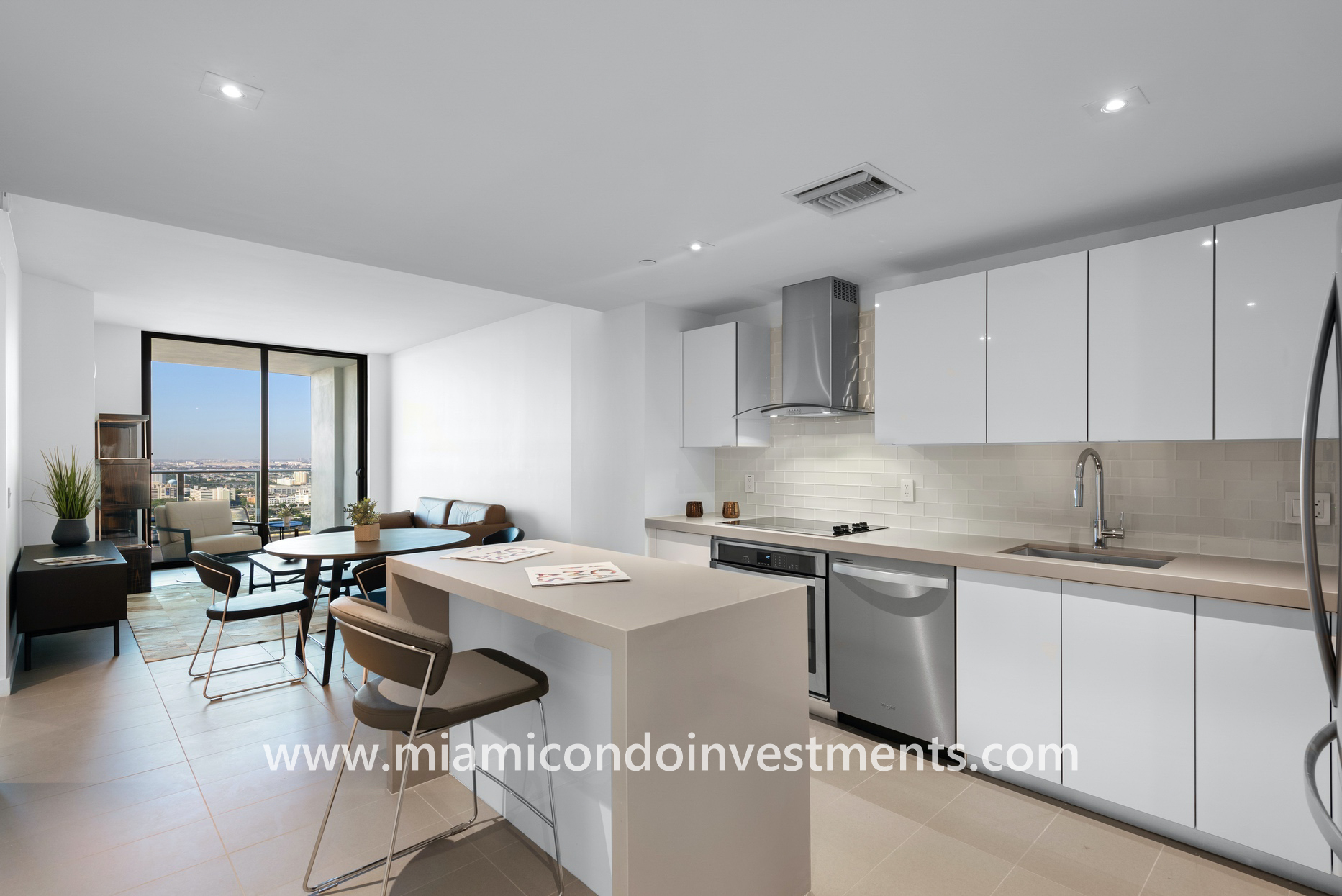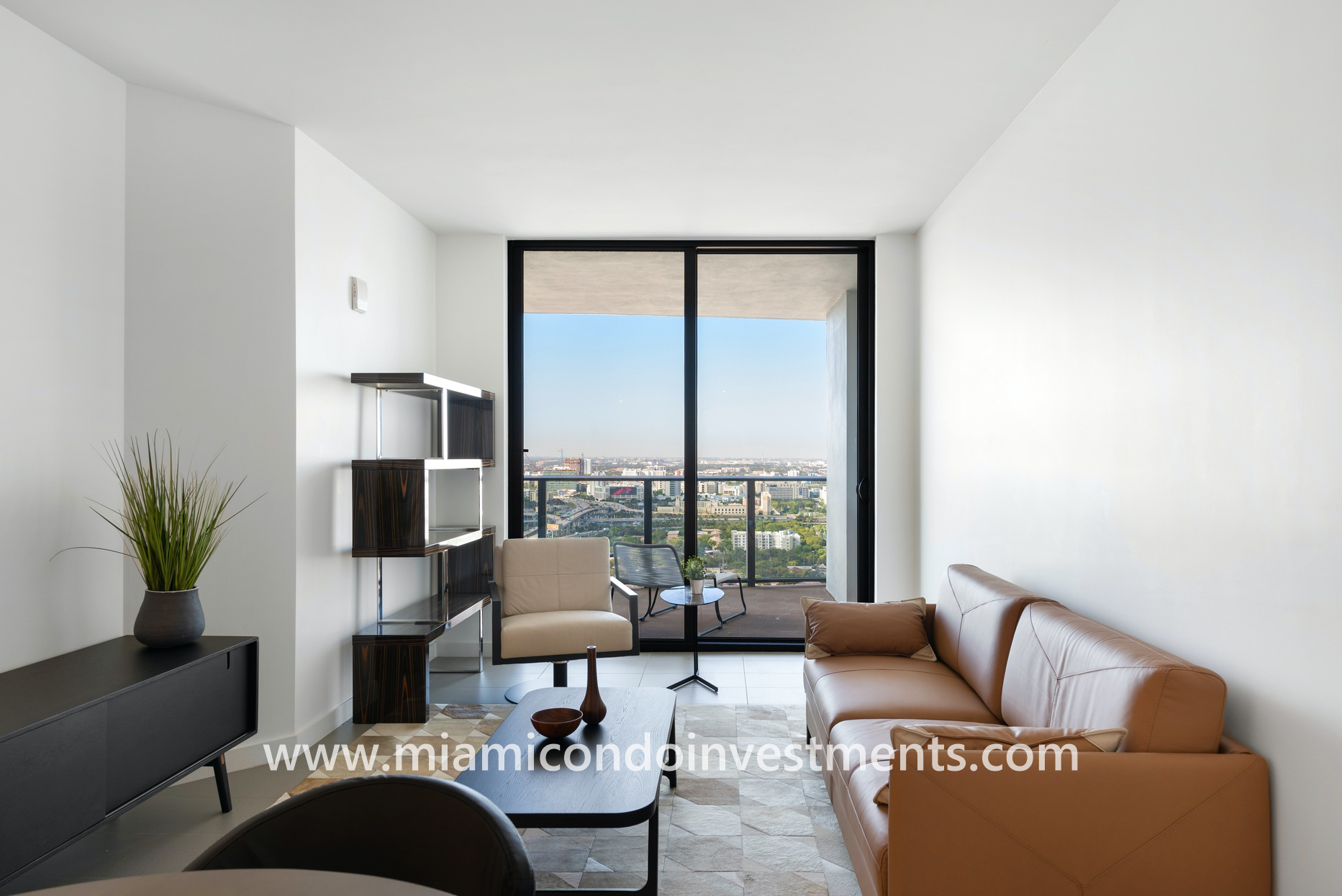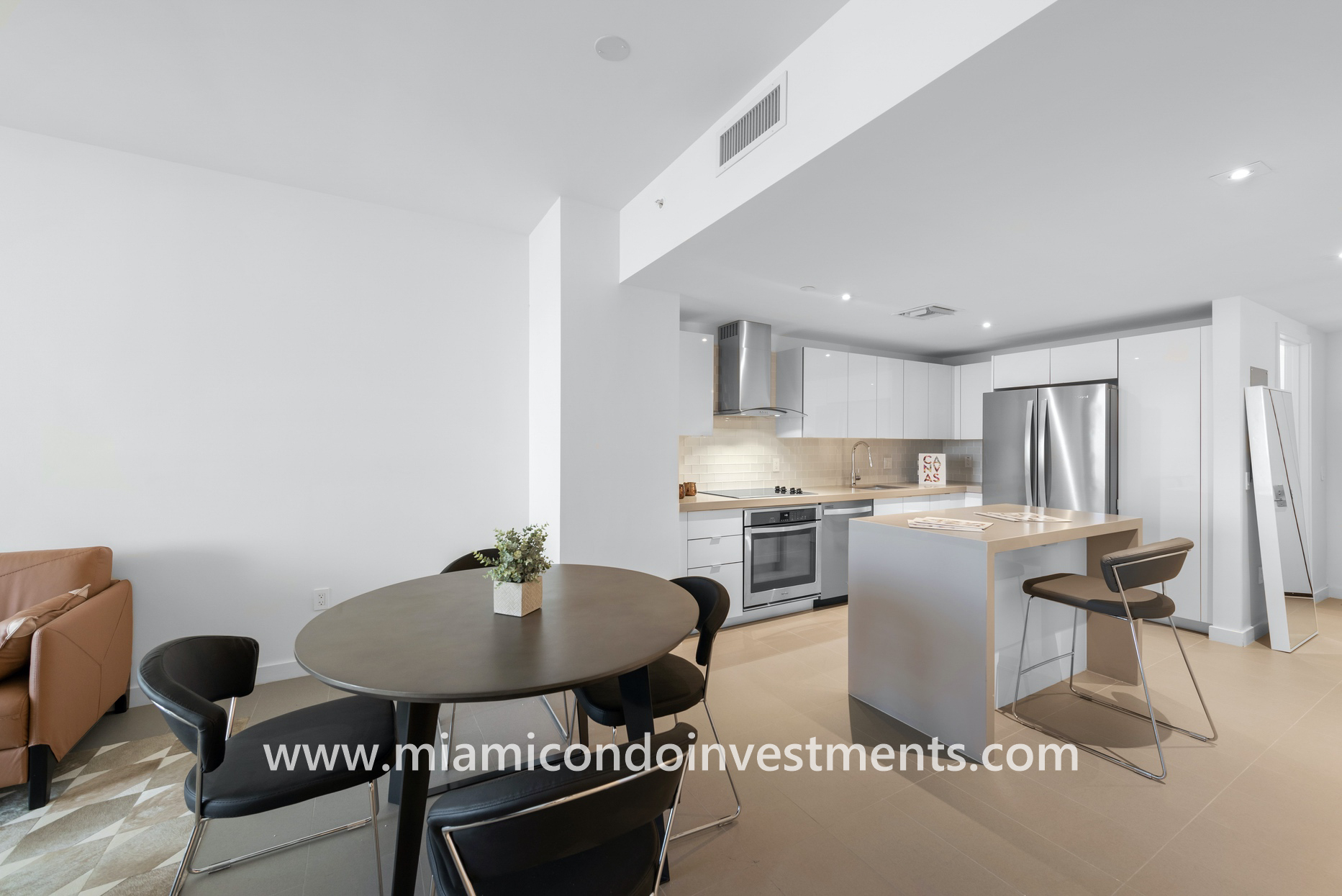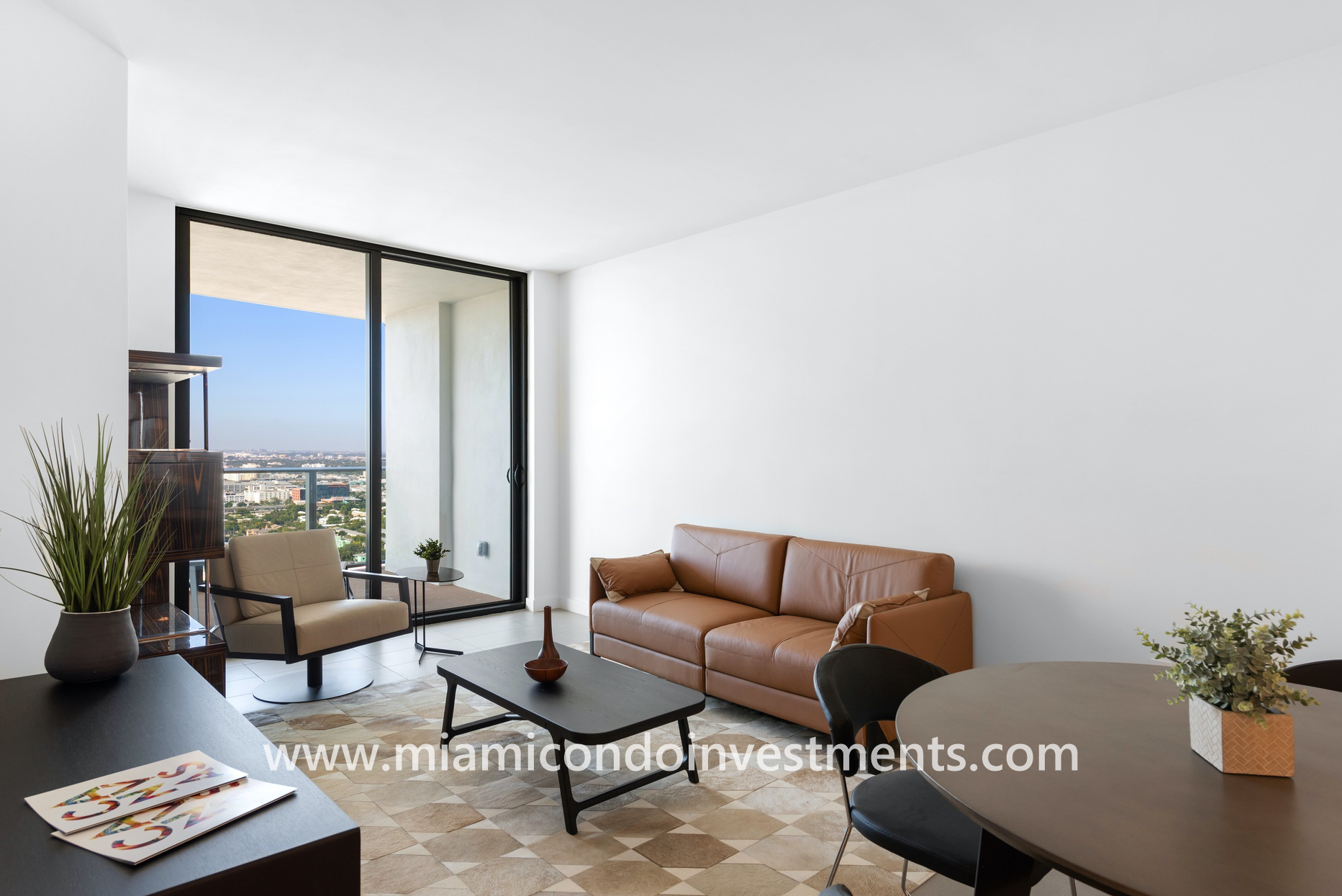 1 Bedroom, 1 Bathroom (the A1 floor plan)

The A1 floor plan is a 1 Bedroom, 1 Bathroom condo with 800 interior square feet plus 135-square-foot balcony. Per floor, there are three instances of this floor plan and they all face north. Pricing for this floor plan starts at $426,000.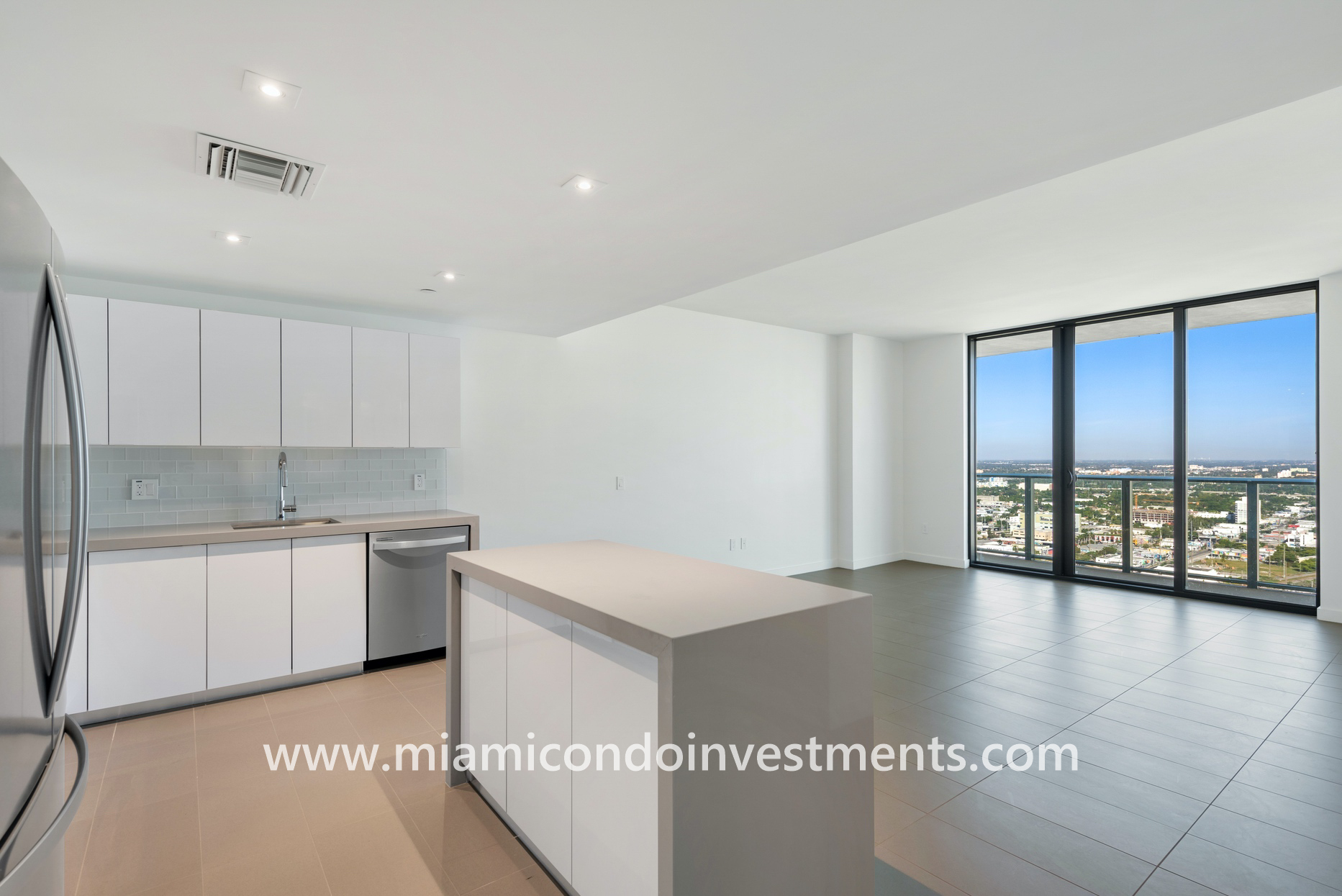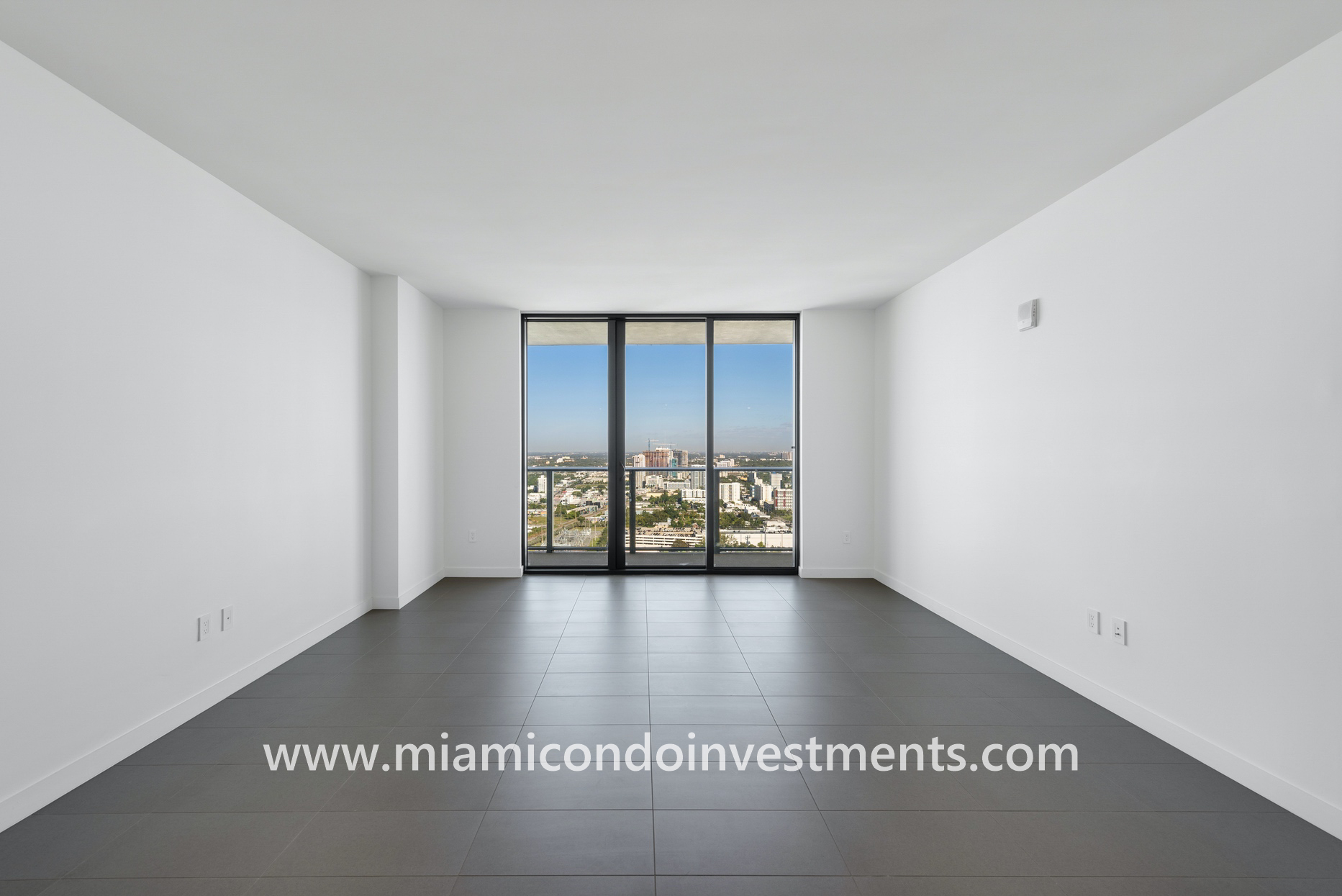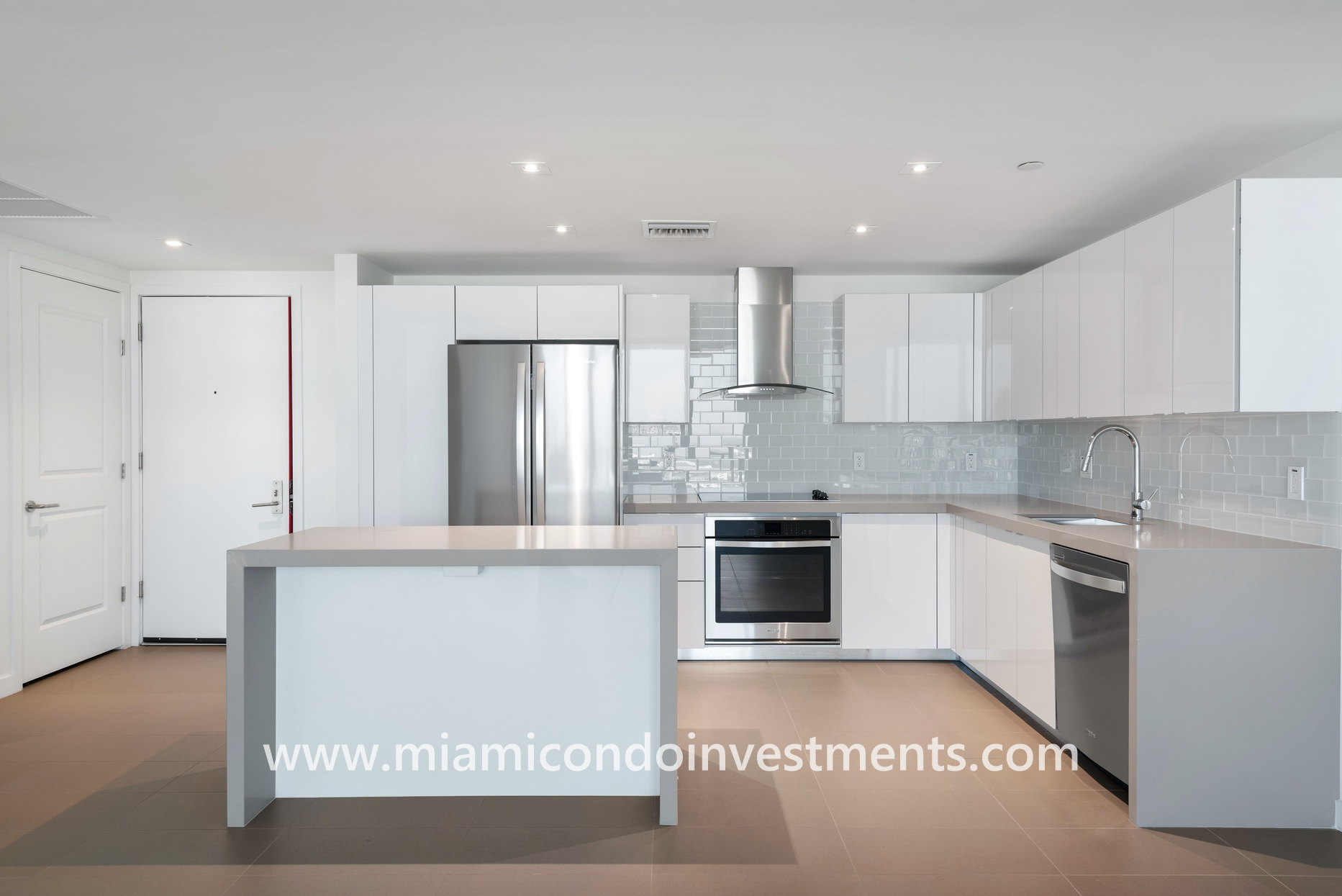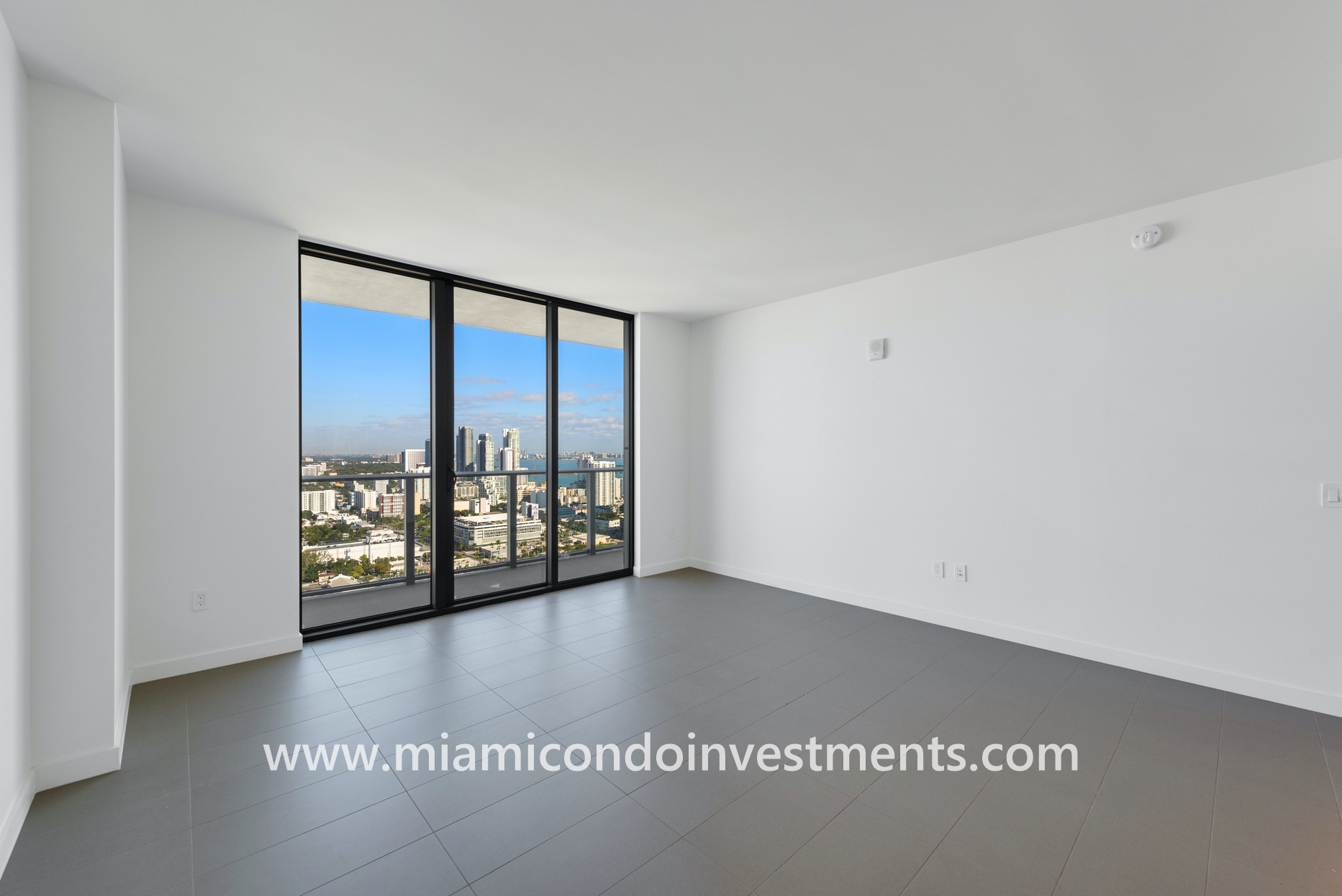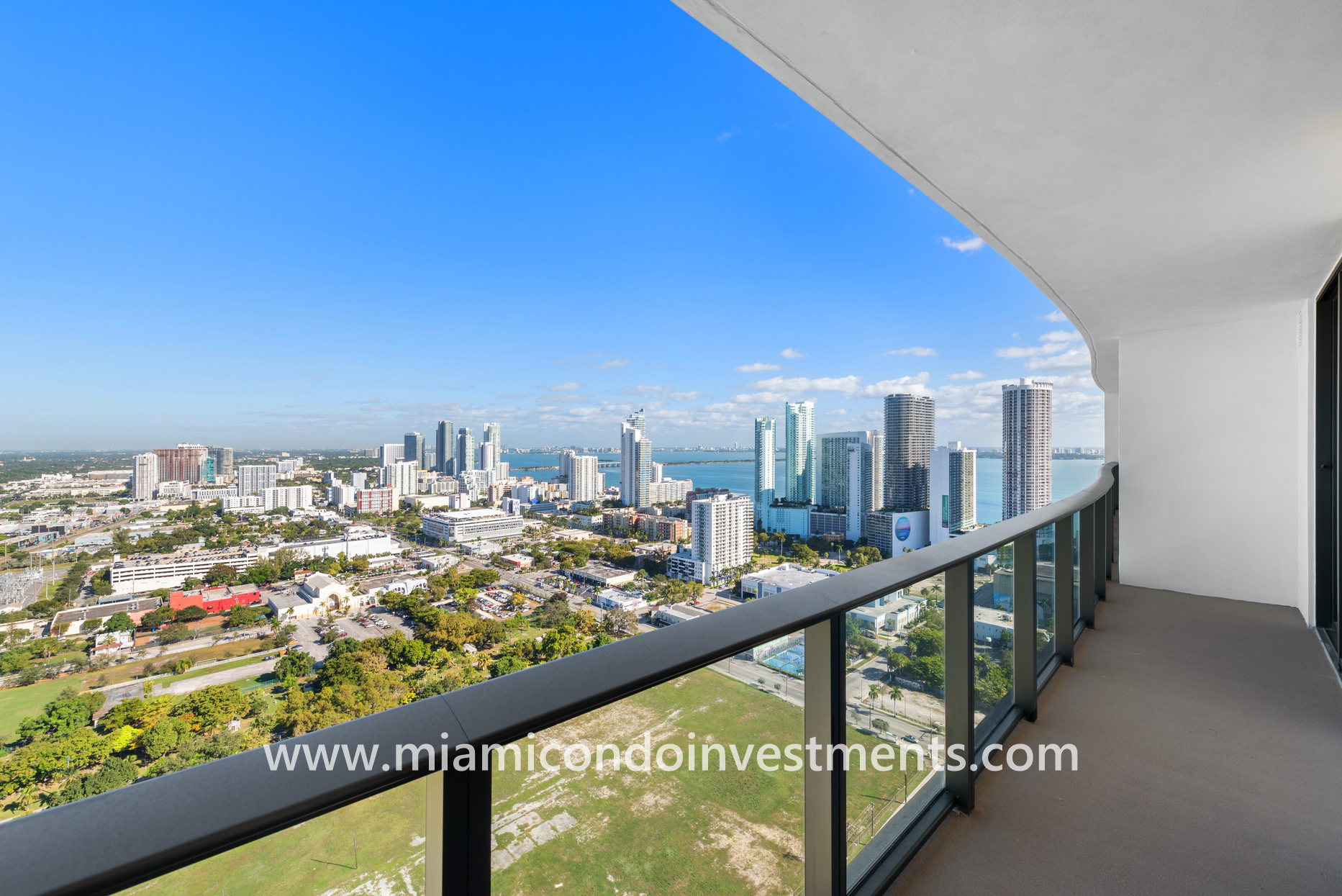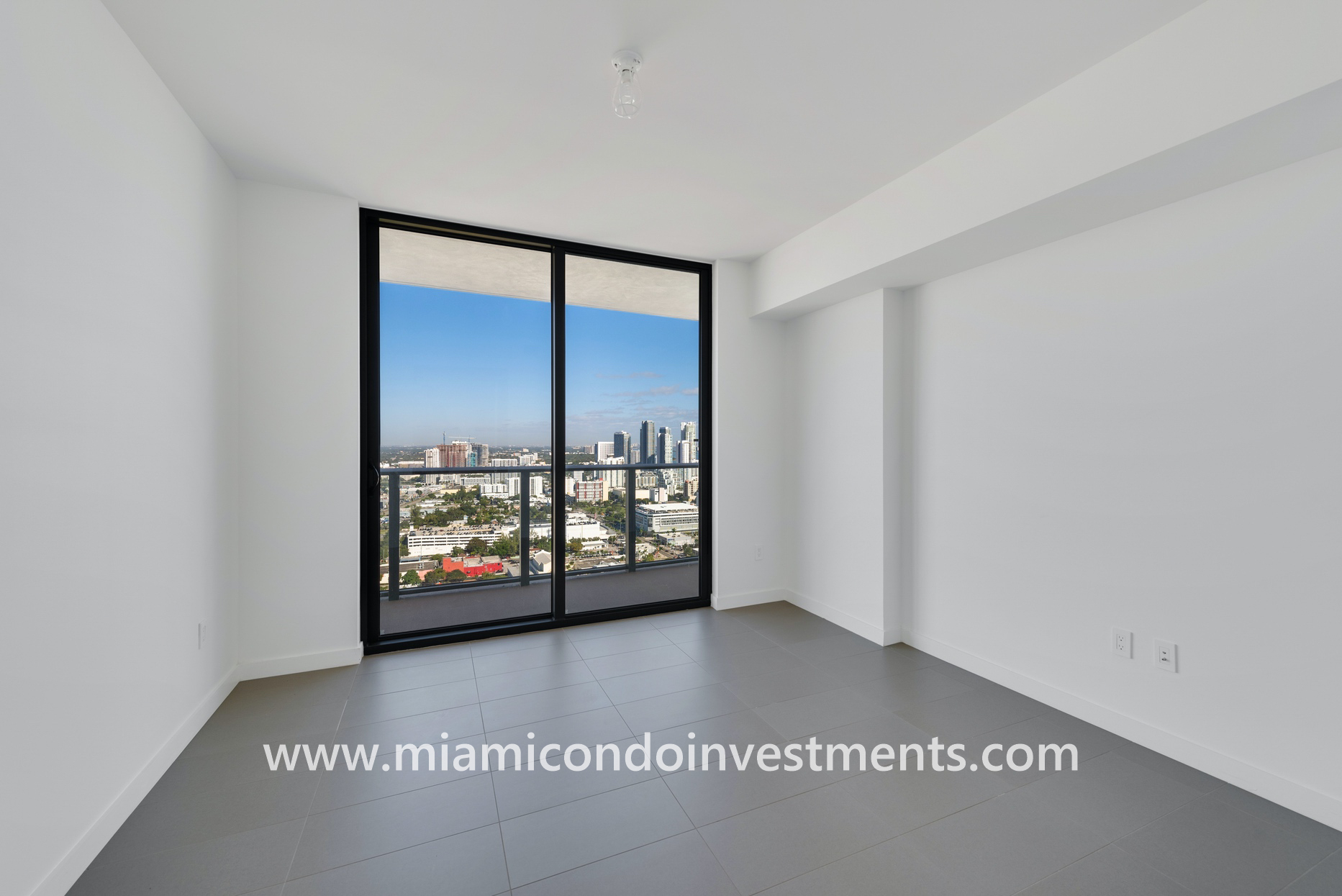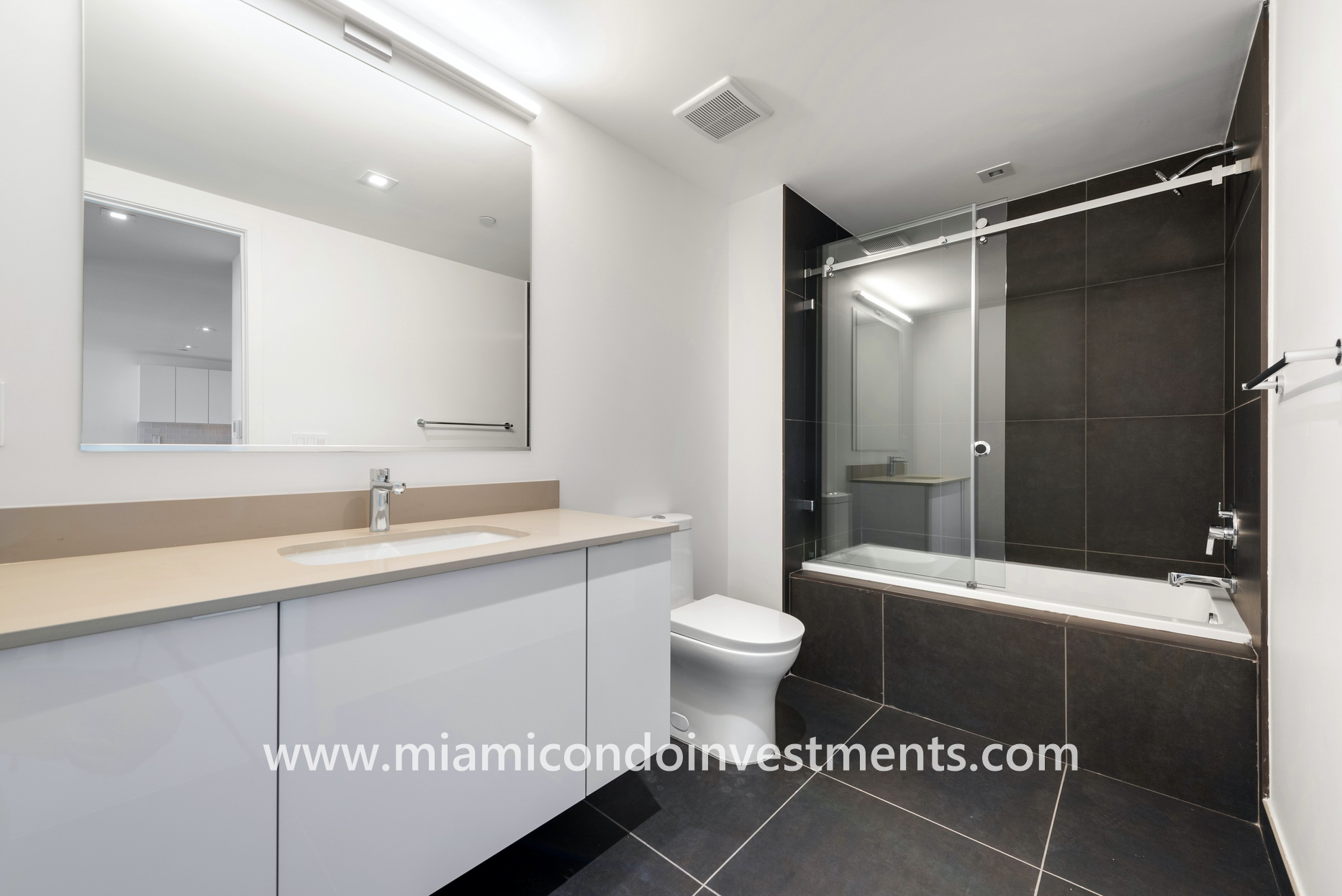 Studio, 1 Bathroom (the S floor plan)

The studio floor plan will definitely be a very popular option for people looking to get into the building on a budget. Not only does it have amazing views because it faces east towards the water, but it is also very spacious with 620 interior square feet, which is the size of a small 1 bedroom unit in some buildings. Pricing for the studio condos starts at $396,000.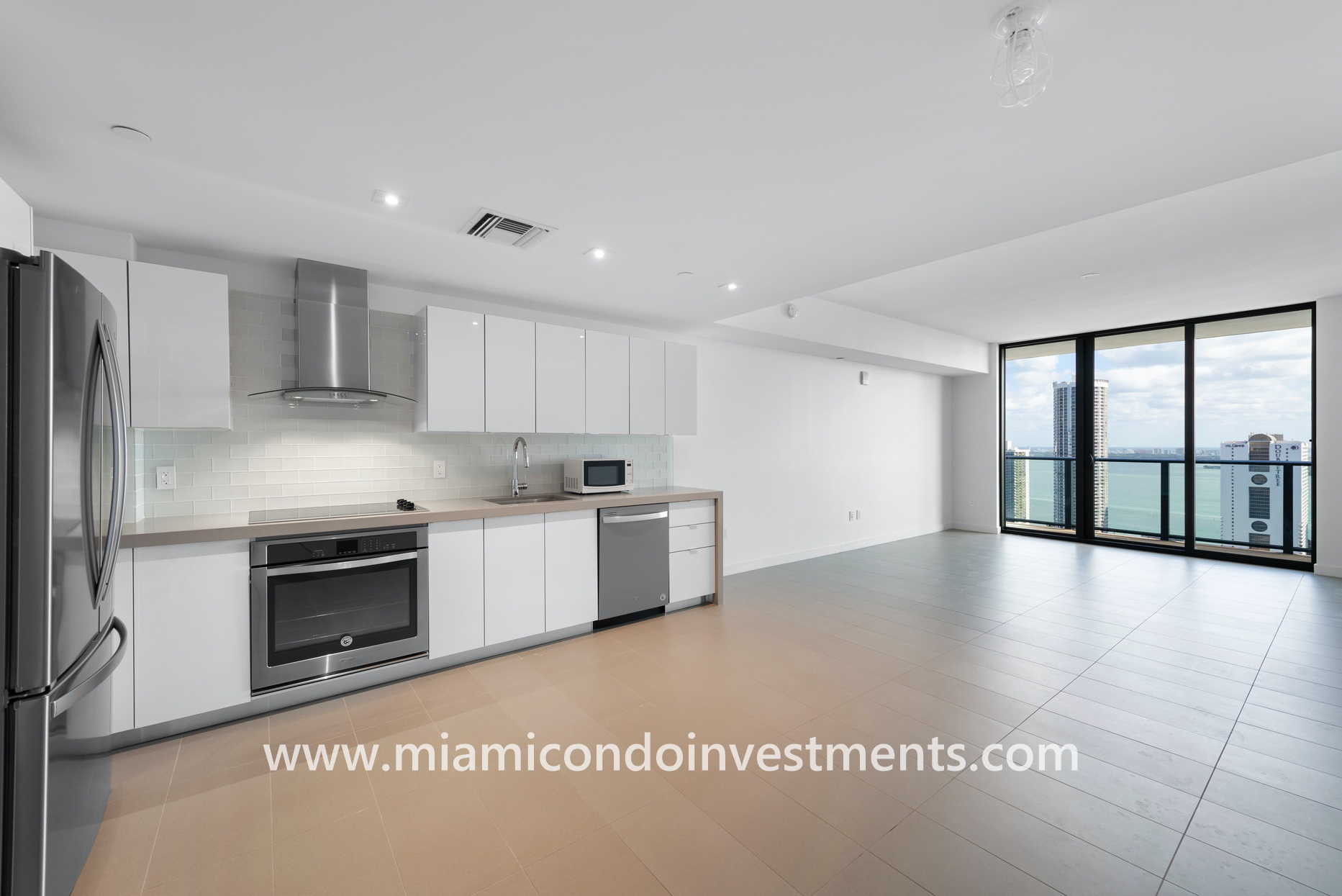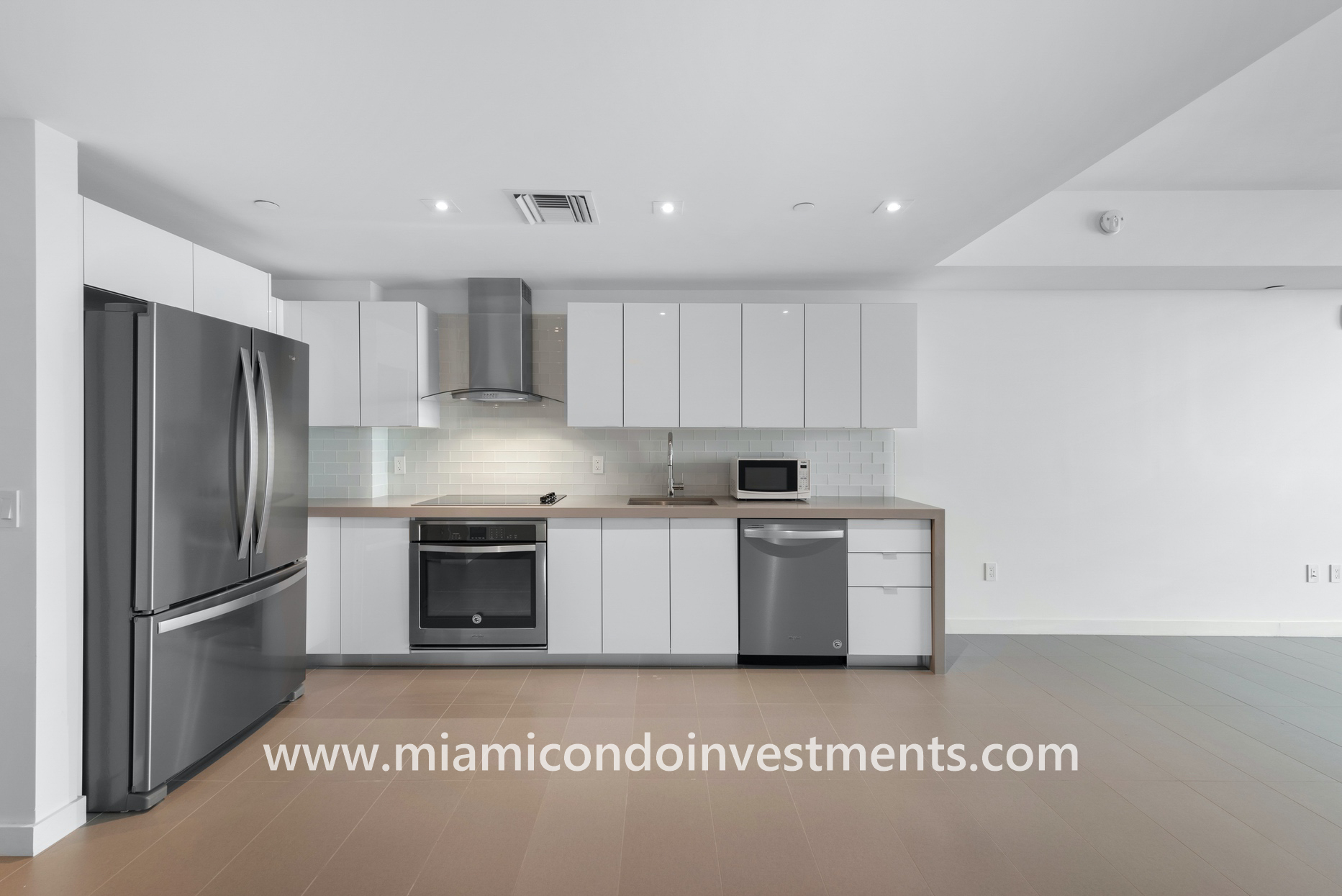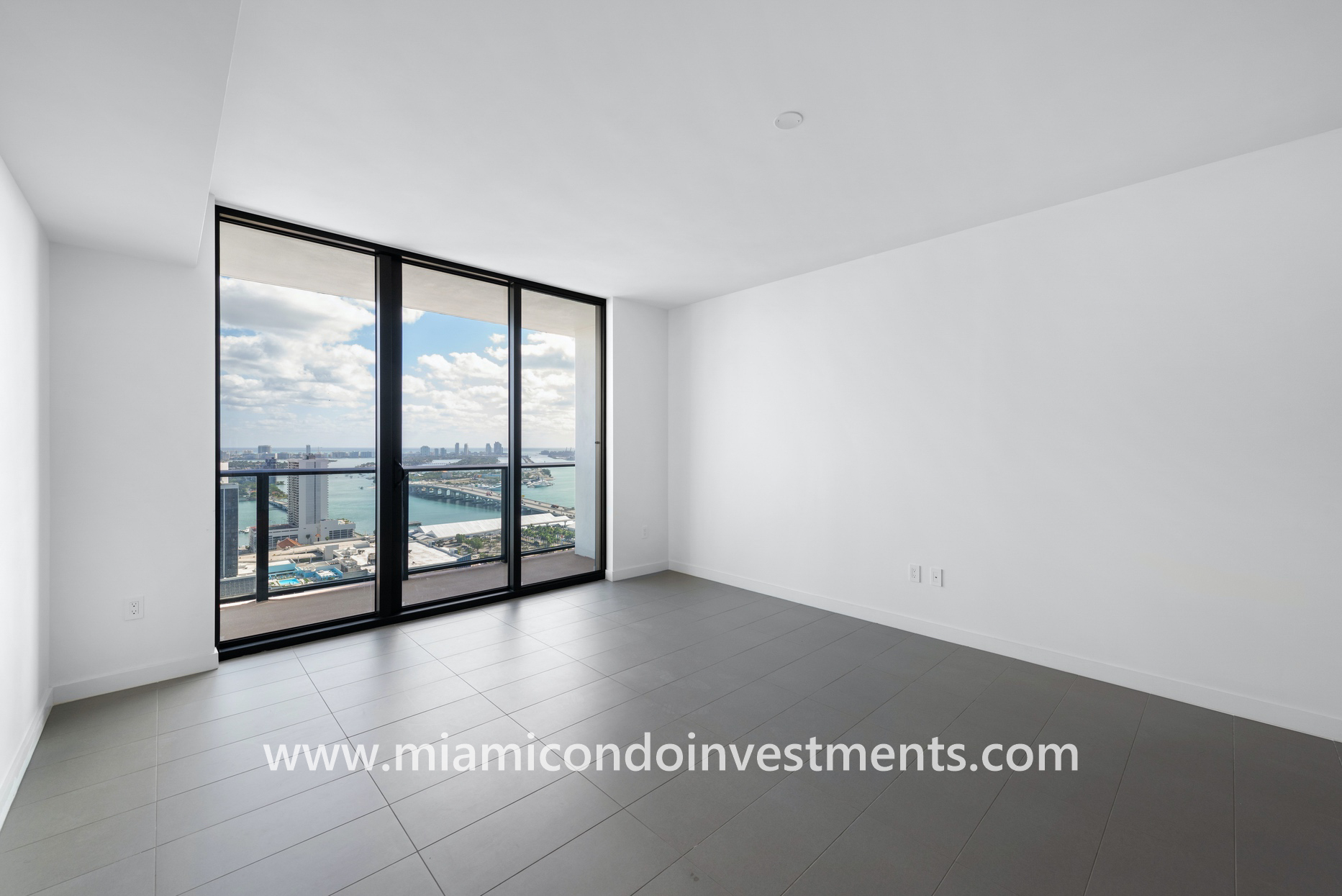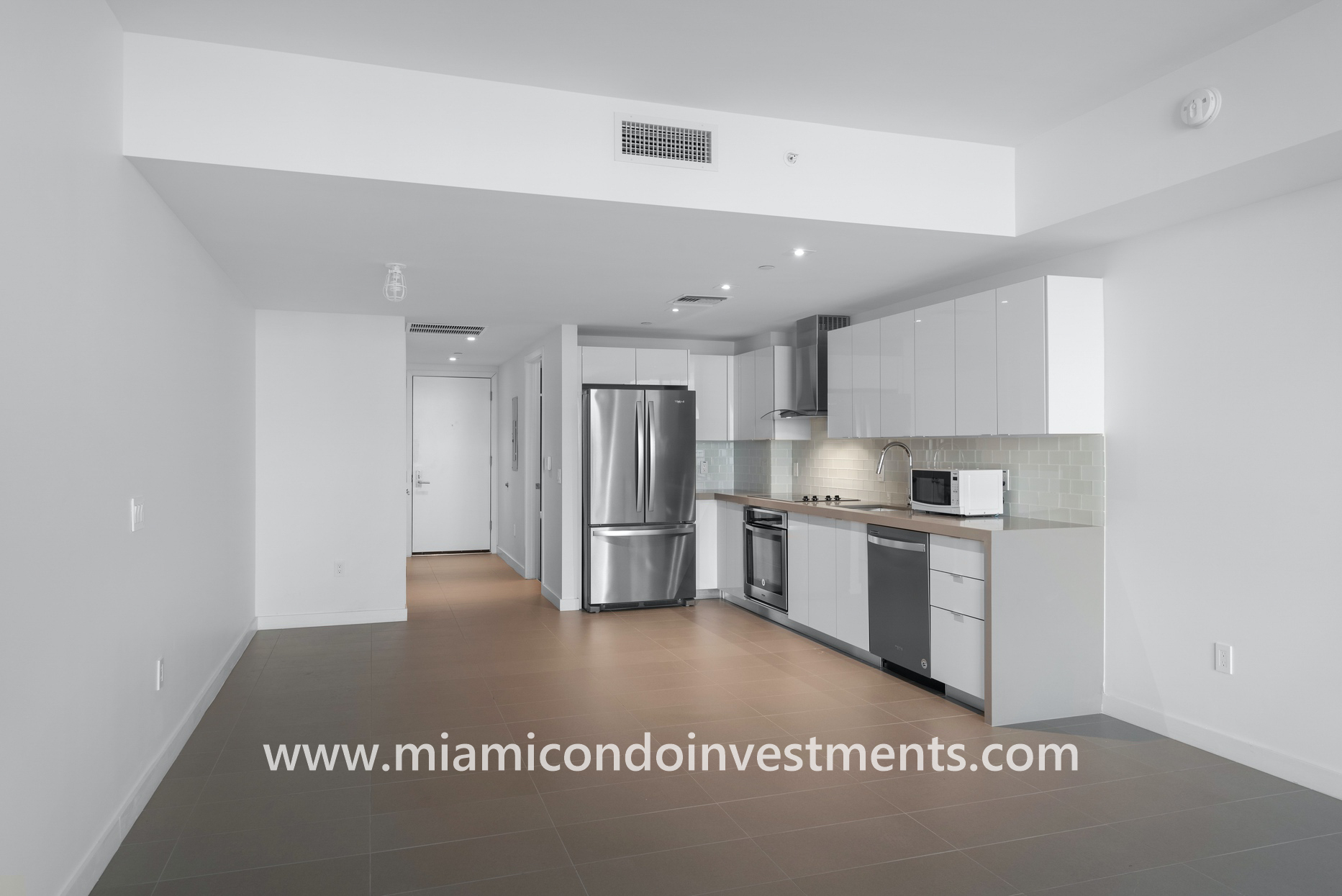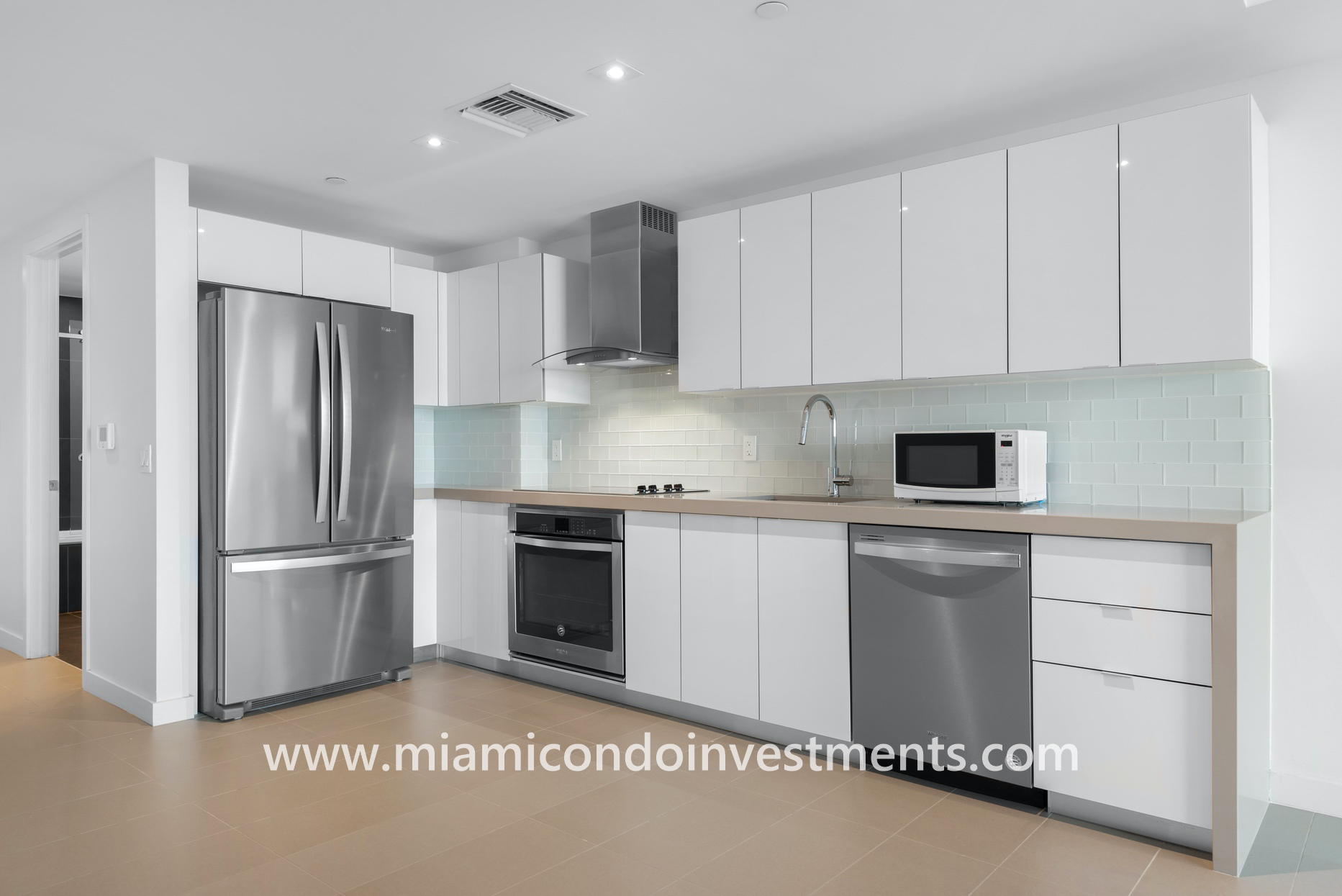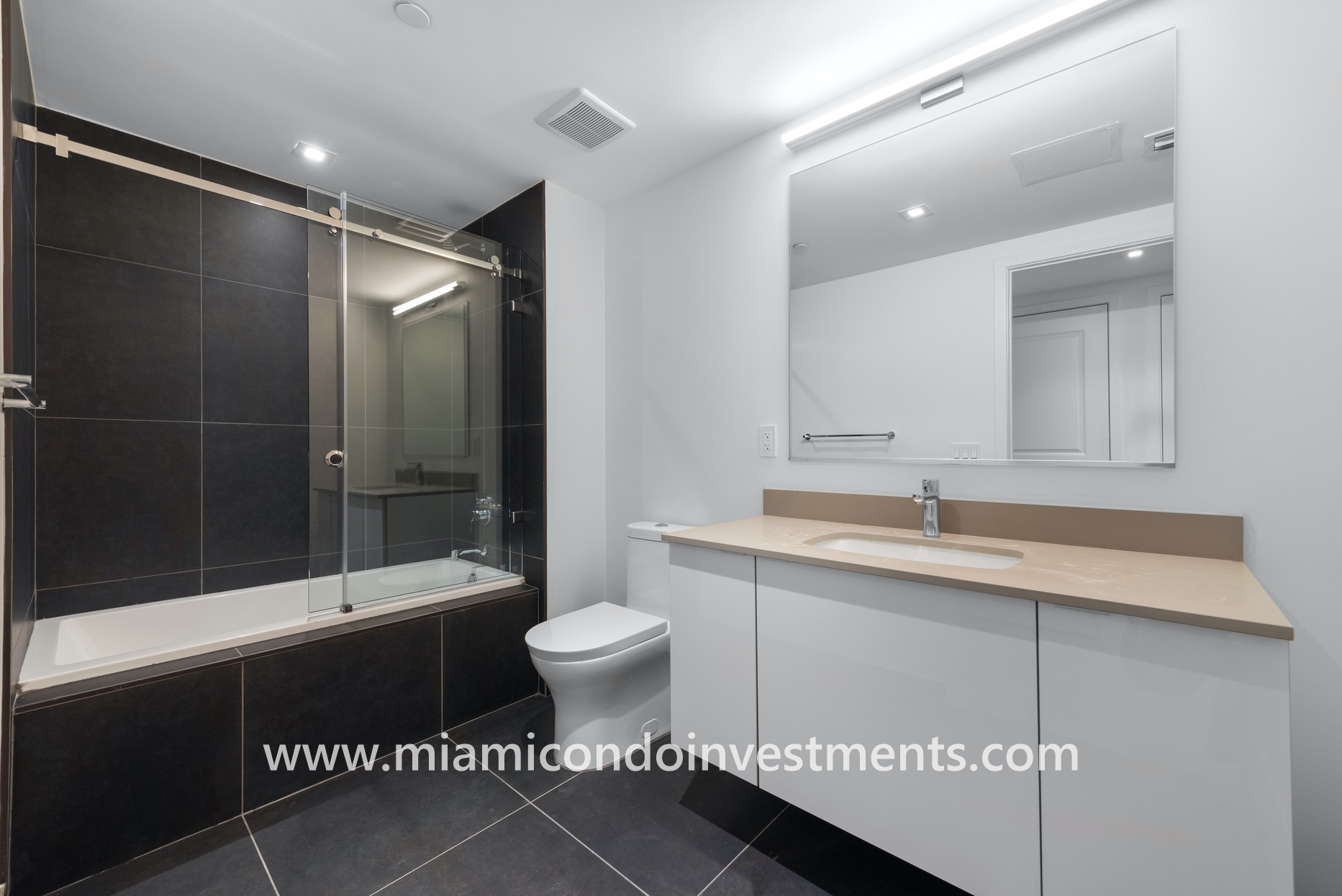 Canvas - The Rooftop Restaurant

Last but not least, I was able to get a quick tour of the rooftop restaurant space at Canvas. Rumor has it that a top restaurant from South Beach is very close to inking a deal for it. Whatever opens there, there's no doubt in my mind that it will be one of the hottest restaurants in Miami...just check out the views!!!