Trey Songz Finally Sold His Brickell Key Condo After 20 Months
October 6, 2017
by Sarah Elles Boggs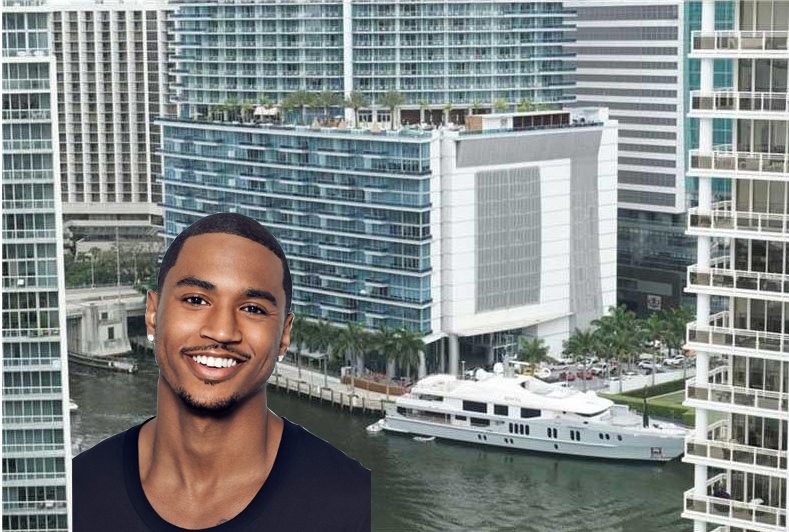 After more than a year and a half of steady price reductions, R&B superstar Trey Songz has finally found a buyer for his Brickell Key condo. The sale has not yet hit the public records, but according to MLS data, the final sales price was $710,000. That is a huge reduction from the original listing price of $1.05 million in 2016!
Despite the $340,000 price chop, the singer still came out ahead. He had paid just $437,000 for the unit back in 2010, so realized a profit of just over $230,000 after commissions. No word yet on the identity of the buyer, but they closed the deal with a conventional mortgage.
The unit is located in the Courts on Brickell Key, where the average sales price over the last year has averaged $436 per square foot, the same rate that the buyer paid.
The sale comes at a very convenient time for Mr. Songz, who purchased a new penthouse in Brickell Heights, which opened this summer. You can see the listing photos of his starter pad here.