Best Restaurants in Brickell (2018 Edition)
October 7, 2018
by Brittany Wiggins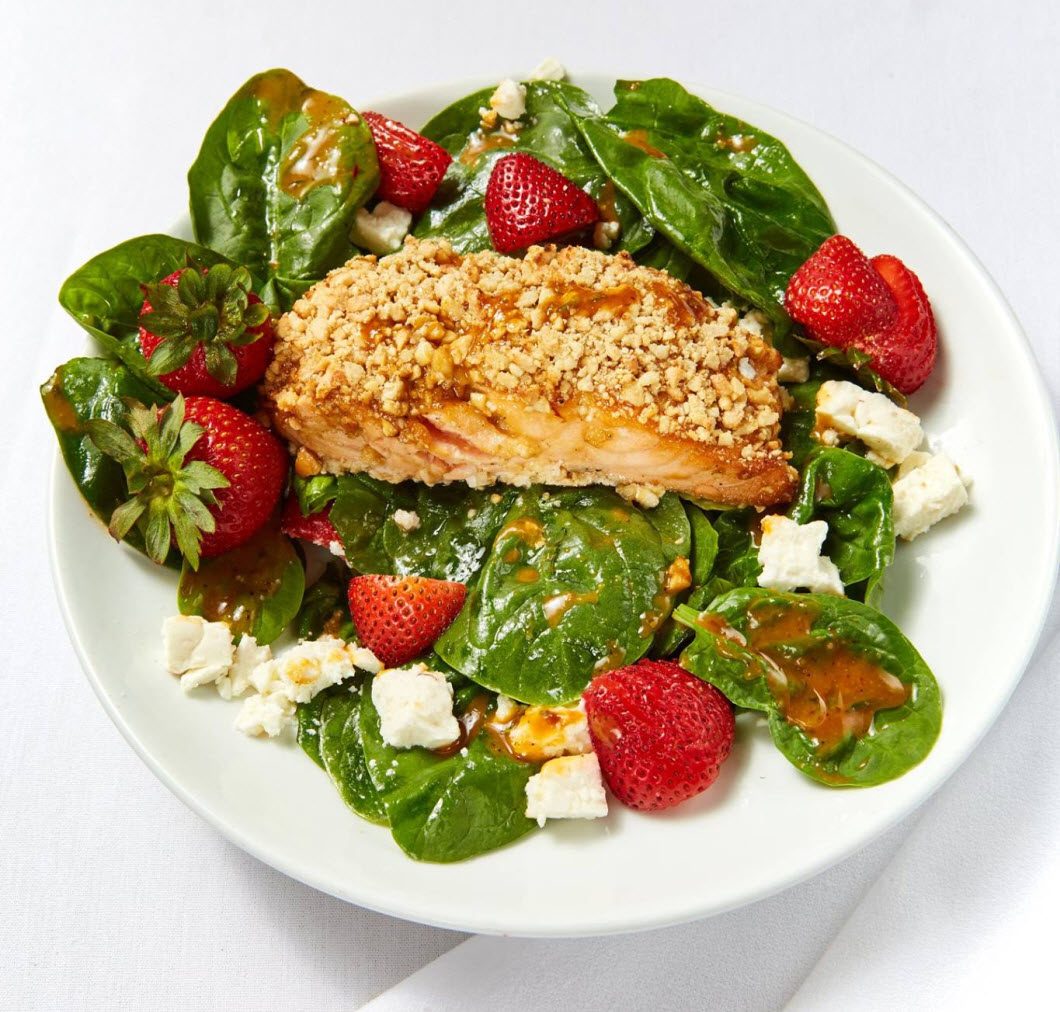 Whether you are a Miami visitor, a part-time resident, a long-time veteran, or a unicorn native of our food-loving city, there's no doubt that you have at least once wrestled with the age-old question: Where should I eat?  Boasting roughly 61 restaurants per 100,000 people (as reported in a 2017 study by finance website SmartAsset.com), Miami is a bona fide foodie haven.  For the purpose of this post, we would like to help you answer that very important question by focusing on one of our all-time most favorite and food-filled neighborhoods of Miami: Brickell.

Brickell, the Financial District of Miami, has undergone a true renaissance in the last decade.  Ask any local and they'll tell you, it is absolutely incredible to see how much Brickell has changed over the past ten years.  Its most recent years have unveiled a total transformation of the bustling financial district with the addition of several luxury condo developments (including 1010 Brickell, SLS Brickell, SLS Lux, Brickell Heights, Reach, and Rise) and a mammoth, $1.05 billion outdoor shopping center called Brickell City Centre.  Across these years of growth, the Brickell food scene has gone from mediocre to downright magnificent.  And while many eateries have come and gone, a select few have stood the test of time.  Check out below our very own list of the top 10 Brickell restaurants (in no particular order) encompassing all types of cuisines, ages, and price points.  From the latest and greatest to longtime classics, these are our neighborhood favorites...



La Petite Maison

1300 Brickell Bay Dr, Miami, FL 33131

Opened in 2017 under the same ownership of Zuma in Downtown Miami, La Petite Maison is an upscale French eatery with other locations in Dubai and London.  This gem is located on the ground floor of Brickell House, and across the street from Jade Residences.  Cozy banquettes and a sophisticated setting make the perfect atmosphere for the reliably outstanding meal and service you'll enjoy here.  Exquisitely fresh ingredients and uncomplicated cooking styles are the highlights of their classic French menu, including escargots, octopus carpaccio, and a whole roasted chicken with foie gras.  From the impressive wine list and hors-d'oeuvres to the spectacular main dishes and "Les Desserts", not a detail is overlooked.  For elegant fine dining and fantastic food, La Petite Maison promises not to disappoint.



Quinto La Huella

788 Brickell Plaza, Miami, FL 33131

Quinta La Huella is the signature restaurant of the EAST, Miami, and an urban reinvention of the Uruguayan beachfront eatery, Parador La Huella.  Offering beautiful decor, both indoor and outdoor dining options, and a trendy locale, this neighborhood favorite specializes in grilled meats but offers something for everyone.  Adding to the warm and eclectic ambiance are a wood parrilla at the center of the kitchen, a wood fire oven, and a sushi counter.  Even the most simple dishes on the menu here are carefully prepared with ultra flavorful and fresh ingredients.  Make sure to try the Chili Parador on the specialty cocktail list and make a reservation for their lavish Sunday brunch paired with bottomless Rosé.



The River Seafood Oyster Bar

650 S Miami Ave, Miami, FL 33130

Established in 2003, this one's an oldie but goodie.  Touted for years as one of the best happy hour spots in Brickell, offering 1/2 off oysters, $3 beers, and $5 for glasses of house wine or single mixed drinks, it may oft be overlooked as one of the best options for reliably great food.  Serving a combination of both local and exotic seafood in a relaxed setting, this neighborhood mainstay is unsurprisingly a great choice for any occasion, from business meetings to date night.  There was quite a bit of concern and many circulating rumors when the construction of Brickell City Centre came too close for comfort, but we know we're not alone when we say we're thrilled that River Seafood Oyster Bar remains, and is now in walking distance of our favorite shopping.



Komodo

801 Brickell Ave, Miami, FL 33131

No best restaurants list would be complete without a super-sexy and swank Asian-fusion restaurant, bar, and lounge, and Komodo sets a higher standard for all 3.  Moonlighting on the nightlife hit list, this 300-seat neighborhood favorite serves an almost club-like atmosphere, with indoor/outdoor dining across 3 stories.  Known for its outdoor floating "birds nest" seating, the signature menu items include the Peking Duck, Tuna & Toro Roll, and the Lobster Dynamite.  While the food is outstanding, the presentation and "scene" are always on point.  A must-do for special occasions, or any classy evening out in Brickell.



Luke's Lobster

701 S Miami Ave #353, Miami, FL 33131

Feel free to dress down for our next neighborhood favorite.  Located on the 3rd floor of Brickell City Centre, Luke's Lobster is a modern-day version of a New England seafood shack, offering delicious Maine-style lobster rolls served in wax paper-lined plastic baskets and with buttery, toasted buns.  While the lobster roll itself is enough to keep us coming back, they also serve crab and shrimp versions, along with soups, salads, and a truly tasty cole slaw.  The chain's first location opened in the East Village of New York City in 2009, and now can be found in major cities across the country.  Being that coastal Maine is near and dear to our own hearts, we have to admit that this casual dining treasure brings us right back to our favorite memories from up North.  The only thing that could make this place any better would be if they served our favorite Maine whoopie pies from Cape Whoopies for dessert.  We dream about a someday collaboration between this beloved lobster roll company and the best gourmet whoopie pies to satisfy our New England cravings all in one place...but in the meantime, we'll take a lobster roll, please!



Fi'lia

1300 S Miami Ave, Miami, FL 33130

Along with good food and a warm, inviting atmosphere, this Brickell restaurant serves up an unbeatable location, perfectly situated at the base of the SLS Brickell Hotel and Residences on the happening South Miami Ave.  James Beard Award-winning chef Michael Schwartz delivers his take on Italian, with handmade pastas, pizzas, and small to large plates.  The wood grill and hearth add to the bright, friendly interiors, in which diners enjoy honest Italian food with the promise of only the freshest ingredients.  Fi'lia is an excellent choice for unpretentious group dining, happy hours, and brunch!



Nusr-Et

999 Brickell Ave, Miami, FL 33131

For an extravagant night on the town, this meat-centric hotspot delivers over-the-top presentation and outstanding service with some of the most impressive cuts of beef around.  Nusr-Et is named for its Turkish-Kurdish chef and restauranteur, Nusret Gökçe, who became an internet sensation for his unique methods of preparing meats by "suavely" cutting and sprinkling salt, resulting in endless videos, memes, and the world famous nickname, Salt Bae.  When the upscale Brickell location first opened, reservations were fully booked for months in advance, and the viral chef was commonly seen serving guests in his celebrated fashion.  While his time is now shared amongst other restaurant locations, Nusr-Et remains a neighborhood favorite for a memorable evening with dinner (and a show!).



Fleming's Prime Steakhouse & Wine Bar

600 Brickell Ave, Ste 150, Miami, FL 33131

We were beyond excited when we heard the news that Fleming's was coming to Brickell.  Not only is it a perfect fit for a high-end business/financial district such as Brickell, but we just simply love their food.  The classic and nationally acclaimed steakhouse opened its doors on March 26th, 2018, offering guests an award-winning wine program, hand-crafted cocktails, seasonal specials crafted by local chefs, along with prime cuts of meats, chops, poultry, and more.  Featuring both indoor and outdoor seating, artwork from local artists, a 12-foot high glass wine room, and vaulted ceilings, Fleming's at Brickell World Plaza delivers elegance, sophistication, and comfort, all in one.  Open for lunch, dinner, happy hour, and late-nights from Thursday to Sunday, it's an ideal choice for any occasion.  While it's new to the list, we're already fairly certain that Fleming's Brickell will remain a neighborhood favorite for years to come.



Tacology

701 S Miami Ave, 4th Floor, Miami, FL 33131

Our love for Tacology is as much about the tacos as it is about the vibes.  Located on the 4th floor of Brickell City Centre, its bright, fun, and colorful setting are perfect for a group dinner, happy hour, or for a lunch break and cocktail while shopping.  The concept features "mercado-style dining", where you can choose from various stations of authentic and artistic Mexican food, including tacos with homemade corn tortillas, ceviches, and salads.  All your ordering is done via iPad, so servers bring your dishes just as soon as they're ready.  There's also a huge TV screen in the dining room which made Tacology a hit around World Cup time.  Our advice: order the crabmeat tostada and the oversized spicy margarita...delicious!



Perricone's Marketplace and Cafe

15 SE 10th Street, Miami, FL 33131

Going two decades strong, we can't imagine a Brickell favorites list that wouldn't include this iconic neighborhood mainstay.  Offering some of Miami's best Italian cuisine in a rustic and casual setting, a true Italian marketplace with a deli and desserts, and reliably great delivery service, Perricone's really does seem to have it all.  They also have a delicious Sunday brunch and a beautiful setting for parties, showers, and other special events.  Make sure you get on their email list for reminders about $10 Fiocchi Fridays and $10 Cashew Encrusted Salmon Salads, or dine in person on Pasta Thursdays for $10 and $12 dishes.  Bravo to proprietor Steven Perricone for serving Brickell's best across decades of surrounding changes.  No matter how many restaurants come and go, we just can't quit you, Perricone's...and we'd never ever want to.