Is Vladislav Doronin About To Buy Brickell Harbour? Someone Is…
December 5, 2016
by Sarah Elles Boggs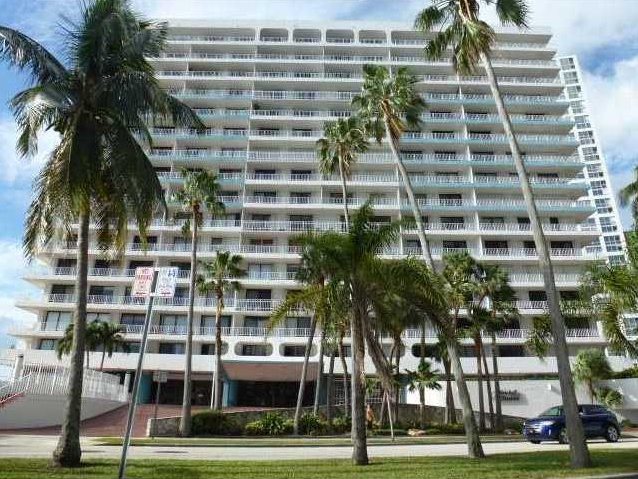 It appears that Brickell Harbour has been pegged as the next condo to be bought out and redeveloped. A letter has gone out to all 185 residents of the waterfront building at the end of Brickell Bay Drive from two brokers at Colliers International, declaring intent to purchase all units of the 1973-built development.
The letter states that the firm has successfully facilitated sales of this magnitude and we know that Mr. Doronin has been on a buying streak for waterfront parcels. His development firm, OKO Group's latest purchase was the bayfront church on N 27th Street in Edgewater, where he will construct a 57 story building, branded by Missoni. The apartments at Missoni Baia will start at $2.25 million and break ground early in 2017. He has also purchased a development site within Brickell just east of SLS Lux, as well as one on 25th Street in South Brickell.
We also know that Mr. Doronin is not shy with his money. He paid $54 million for his Missoni Baia development site, as well as $48 million for Brickell's 25 Bay Tower at 175 SE 25th Road. 25 Bay Tower has only 60 apartments, so his price tag amounted to an average of $800,000 per unit for apartments built in 1971. I don't know about you, but I'm eager to hear what will be offered to the owners of Brickell Harbour. In my professional opinion, Brickell Harbour is in a far superior location than either of the development sites that OKO Group previously purchased.
Another interesting tidbit is that just before these letters of intent were delivered, the condo association of Brickell Harbour announced a special assessment that will last five years. That is an astronomical amount of time for a special assessment! Could it be that they're already leaning toward the sale? It leaves me to wonder, after seeing previous special assessments in other buildings for 40 year re-certifications (which Brickell Harbour has already undergone) and full-blown overhauls of amenity decks that are settled up within 2 years. See below for a breakdown of the special assessment as well as the detail of what will be renovated.
According to the solicitation letter, the brokers will be delivering offers to unit owners in proper Miami form. They will be foregoing their conference room and instead handing out offers this week at Sega. Salud!