Four Ambassadors' Waterfront Restaurant Space To Be Redeveloped As 'Brickell Bay Boardwalk'
February 18, 2017
by Sarah Elles Boggs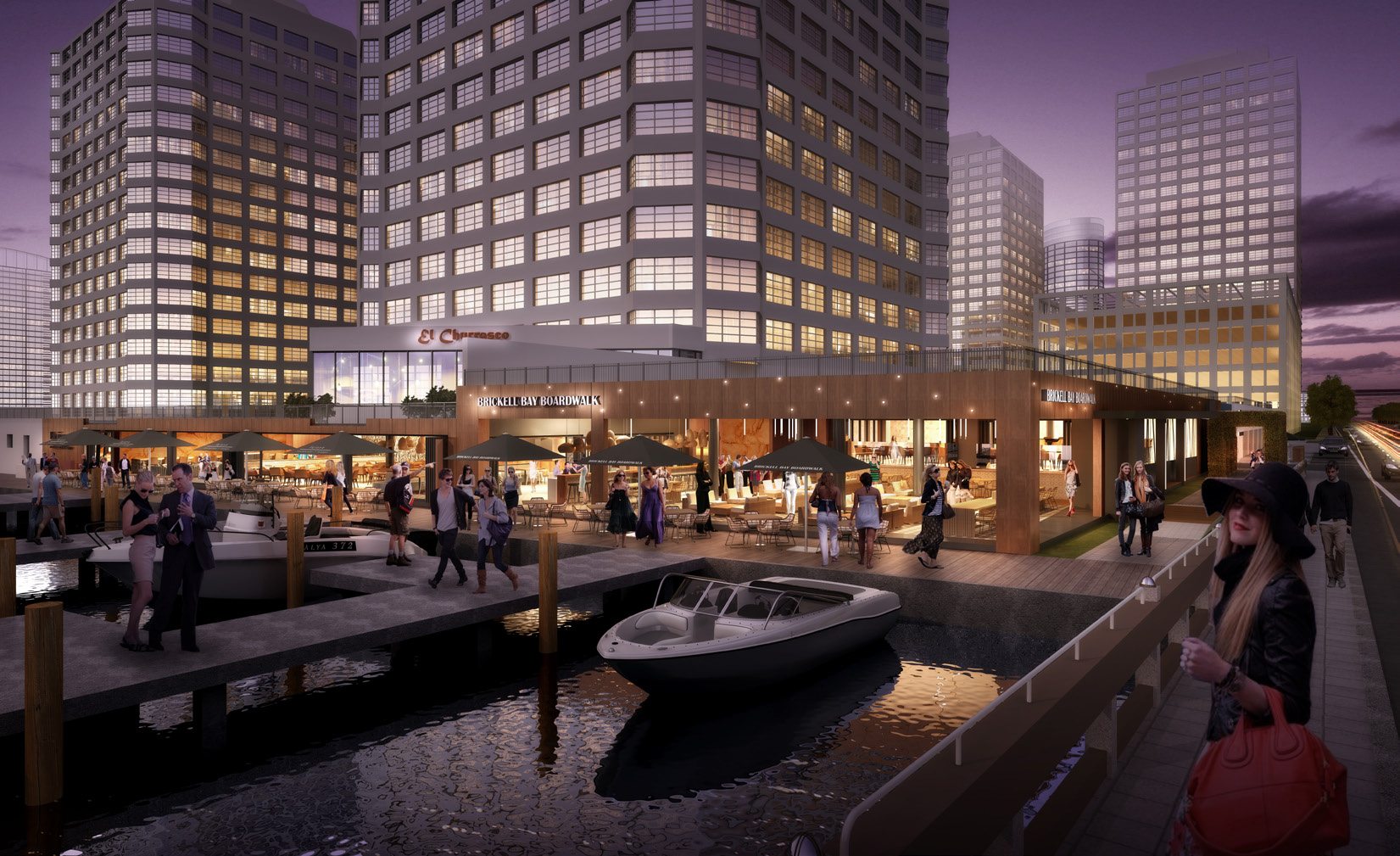 A long underutilized stretch of waterfront restaurant space is being offered for lease with a redevelopment plan, according to an offering summary we received this week. Many people would be surprised to learn that there is a nearly 15,000 square foot waterfront restaurant underneath the Four Ambassadors at 8th Street & Brickell Bay Drive. At long last, a redevelopment plan is in place.

The Brickell Bay Boardwalk will be a 14,354 square foot restaurant space with 160 feet of linear bayfront space and an option for tenant docks. Once completed, the restaurant will have beautiful views of the Biscayne Bay and Brickell Key. The Mandarin Oriental is just across the bridge and Brickell City Centre is just 2 blocks to the west.

After a 6 month rent abatement for build-out, the space is offered for $96/square foot NNN with $14/square foot CAM charge. The space is also divisible in to two restaurant spaces of 5,260 square feet and 9,094 square feet. It looks like an interesting addition to Brickell and a great use of the space! What do you think?