A First Look at Panorama Tower
May 25, 2018

by Brittany Wiggins

I recently had the pleasure of attending a group tour of the 49th floor at Panorama Tower: the 85-story mammoth development located at 1101 Brickell Avenue, encompassing a newly opened luxury rental community, along with (eventually) hotel, retail, and office space. Given that the building received its first TCO (temporary certificate of occupancy) only a few days prior, I was told that it was a special VIP treat to get a ride up the elevator and actually view rental units in person. While a construction manager escorted us to the appropriate floor, the leasing specialists delighted in no longer needing to don hardhats and work boots to visit the tower, also noting that air conditioning was a brand new addition.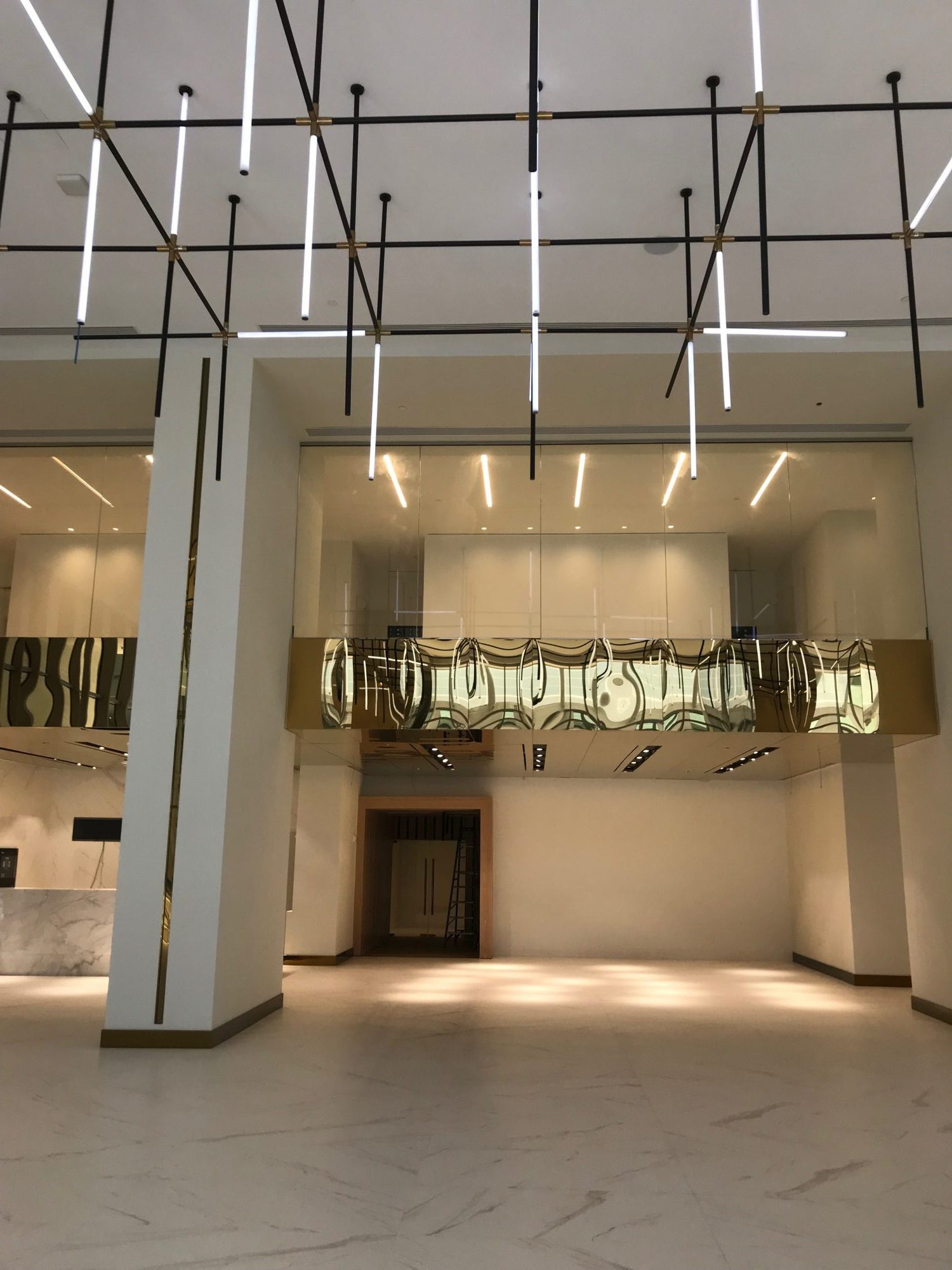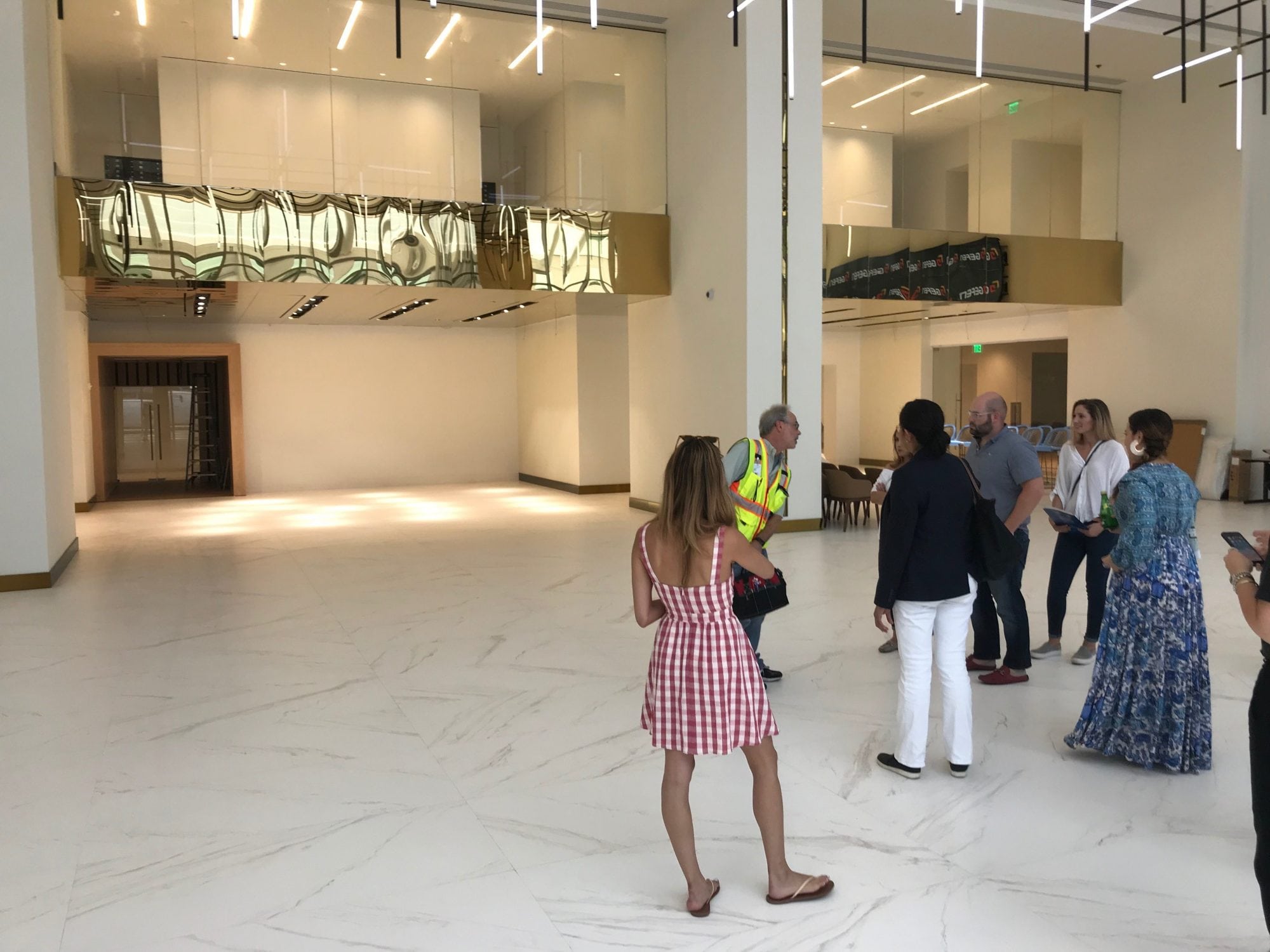 Even completely empty, the 2-story lobby felt every bit as grand as it should in a building of this magnitude, as did the enormous porte-cochere. The elevator ride to 49 was amazingly quick. The construction manager beamed with pride while he praised the elevator's security features and explained that guests must be granted specific access in order to get anywhere in the building. While I can't speak for the other sections of the building, the elevator lobby we used to access floor 49 housed a total of 8 high-speed elevators. According to the floor plan map in the brochure, floors 23 through 51 (otherwise known as City Levels) offer only 1 and 2 bedroom residences - whereas floors 53 through 84 (the Sky Levels) offer 1, 2, and 3 bedroom units.

The 1 and 2 bedroom floorplans I viewed were surprisingly spacious. Whereas new construction condos in Brickell seem to trade living area for amenities, at Panorama, I found large living rooms, bedrooms, closets, and dens. Though kitchen islands were somewhat brief, overall kitchen storage seemed adequate, and the quality and colors of the finishes rival some of the pricier new buildings of greater downtown Miami. Floor to ceiling glass highlighted some breathtaking views of Biscayne Bay and Coconut Grove, and I couldn't help but wonder how they'd look from the 85th floor.  The 868-foot tower is currently the tallest residential tower south of Manhattan, so views that high will stretch as far as the eye can see.

All in all, I was impressed by what I saw on the 49th floor of Panorama Tower (especially of the floor plans and views) and would be excited to see more. I was told that amenities will be opening over the next few weeks, including a pool on the East side of the building that will be shared with the onsite hotel, and a larger one on the West side that will be exclusive to residents. Other amenities include a poolside cafe & bar, fitness center, spa, yoga & pilates studio, two social lounges, a "muse" room / music studio, three private movie theatres, private dining and entertainment rooms, children's playroom, personal wine lockers, billiards room, onsite pet daycare / grooming / boarding, and a cyber cafe / coffee bar.

The leasing specialist mentioned at the end of our tour that pricing will be going up next week, but at the time of this writing, the most affordable unit available is a 1 bed plus den, 1.5 bath residence on the 30th floor, featuring city views and 1,161 square feet for $2,856 per month. The most affordable unit on the water-facing side of the building is a 1 bed plus den, 1.5 bath residence for only $2,912 per month, with 1,142 square feet and located on the 34th floor. I was also told that previously scheduled move-ins were just beginning, and that depending on the unit, some of the earliest available move-ins going forward would be mid-July. To learn more about renting a luxury apartment at Panorama Tower, contact [email protected] or call 305-428-3860.