Trey Songz Is Losing His Miami Condo To Foreclosure Over $1,700
April 1, 2017
by Sarah Elles Boggs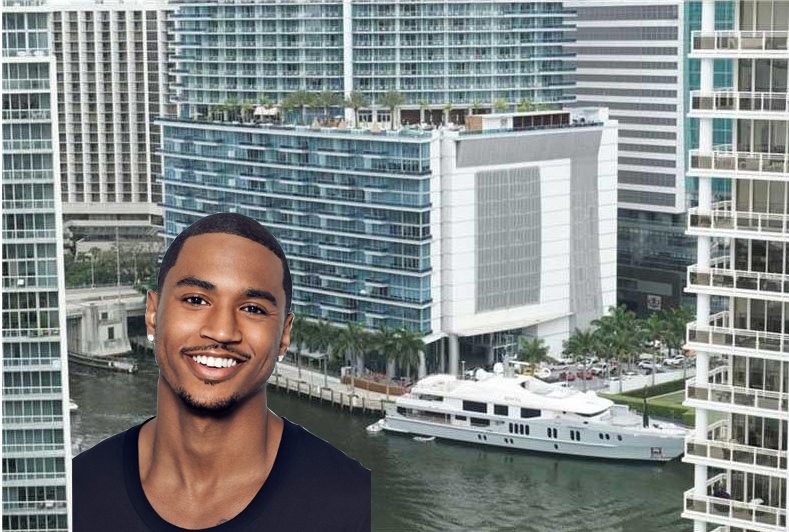 It looks like Mr. Steal Your Girl needs to take a break and concentrate on becoming Mr. Pay Your Bills, because Trey Songz is about to make a big real estate mistake. After trying unsuccessfully to sell his Brickell Key condo, he has stopped paying the maintenance and is now faced with a foreclosure lawsuit from the private island's master association over $1,700.
Court records show that the association placed a lien on the property in January, demanding payment of the monthly dues dating back to October of 2016. Apparently, the crooner and pop icon failed to make his $584.48 monthly payment to the association since October 1, and is now being slapped with late fees and 18% interest. After he failed to respond to their demand, the association has upped the ante and filed for foreclosure. If he still fails to pay, they will take possession of the condo he purchased in 2010 for $437,000 and recently had listed for $795,000. The property has since been removed from the market, but you can see the photos here.
This turn of events also makes me wonder the fate of his new condo at the brand-new Brickell Heights, which is scheduled to open May 1. The developer has not disclosed the purchase price of his new place, but buyers in the development are required to pay half of the final purchase price as a deposit during construction. If he fails to close in May, he will lose that money, which I imagine to be at least $750,000 (the penthouses were sold around $1.5 million).
What do you think is going on here? Could it be that one of the highest paid singers in the country cannot pay a $1,700 bill, or is he pulling a fast one on the condo association?