Vue at Brickell Makes Amazing Turnaround from its Dire Days
July 3, 2013
by Lucas Lechuga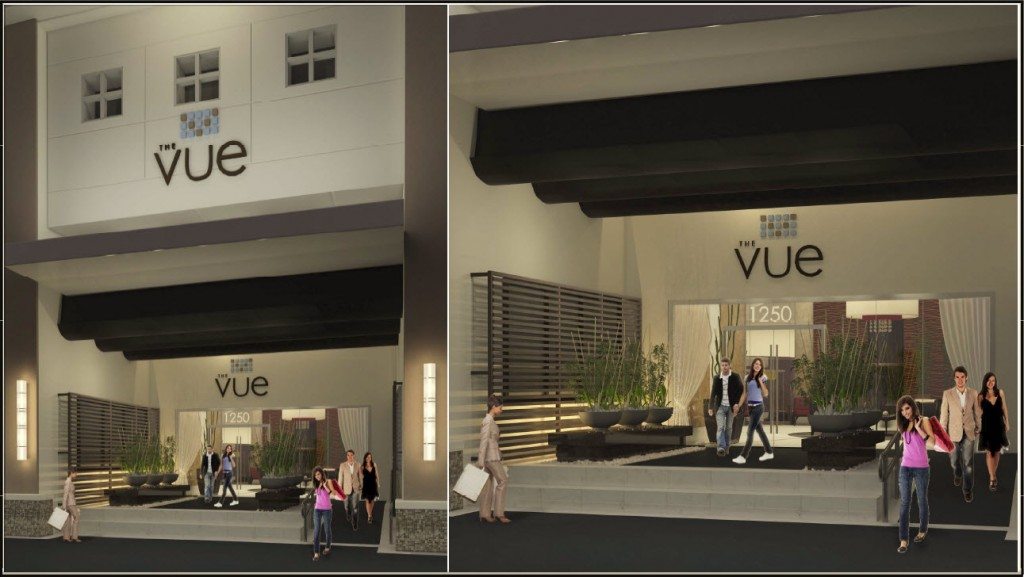 A much needed facelift is well underway at Vue at Brickell.  The building recently had a brand new fitness center installed and is only two weeks away from unveiling its brand new pool and pool deck.  Also, permits were recently obtained in order to begin renovation on its lobby.  Work is scheduled to begin later this month.
As some might recall, Vue at Brickell was initially developed as a rental community before being converted to condos soon after being completed in 2004.  From 2007-2008, Vue at Brickell was an unfortunate victim of widespread mortgage fraud which ultimately led to an insurmountable number of foreclosures and short sales throughout the building.  At the height of the crisis, over 200 units were delinquent on paying their monthly condo association dues out of 323 total units!  This obviously led to budget shortfalls and spending cuts.  The building was in disarray and prices followed.  Prices tanked so much in 2008 that it was not unheard of for condos at Vue at Brickell to sell below $100,000.
That was then.  The building has come a very long way from those dire days!  Condo prices at Vue at Brickell have made an amazing turnaround.  In fact, at this time, the lowest priced unit in the building is asking $265,000.  A one bedroom recently sold for $245,000.  Of most importance is its location.  Vue at Brickell is located in one of the hottest areas in Brickell.  At the base of its building, there are a number of popular restaurants that can be found such as Golden Fig, My Ceviche and Piola.  It is also within walking distance to the shops and restaurants at Mary Brickell Village and two Publix grocery stores.  Best of all, the area will only get better with time as SLS Brickell, and its highly publicized restaurants, will open directly across the street.  Also, the $1.05B mixed-use development known as Brickell Citycentre, which is currently under construction, is just blocks away.  The future is most certainly bright for Vue at Brickell owners.