Three Bank Owned Condo Foreclosures Worth Pursuing
January 29, 2011
by Lucas Lechuga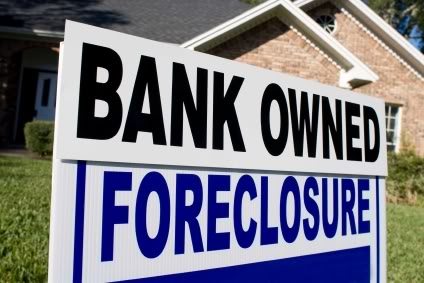 The foreclosure forefront has been quite slow ever since several U.S. banks initiated a voluntary freeze in October.  The freeze on foreclosures was implemented after banks had acknowledged using "robo-signers" to approve hundreds of foreclosure documents a day without first verifying the information in them.  Bank of America, the largest U.S. financial institution, announced the week of December 6, 2010 that it would lift its national foreclosure freeze and resume taking possession of properties.  Despite the announcement, I had not seen any foreclosure condos in Miami or Miami Beach hit the market that I felt would be of any interest to my readers for quite some time.  That is, until yesterday.  The following are three Miami or Miami Beach condo foreclosures along with my commentary detailing why I feel they are deals worth pursuing.
One Miami #3103 – This 31st floor, 1 bedroom/1 bath bank owned foreclosure has 868 square feet and is asking $182,000 or $210 per square foot.  The unit faces south overlooking the Miami River with views of Biscayne Bay from the balcony.  Taking a look at recent sales at One Miami, one can see that unit 803 which is in the same line but located 23 floors lower sold for $188,000 on November 9, 2010.  This is the only 03 line that has sold within the past six months.  Unit 3103 at One Miami is currently the second best priced condo in the building, second only to a short sale by $2,000.  If you're looking for a quick purchase without the hassle of a short sale then this is a great condo to look into right away.
Vue at Brickell #2115 – With an asking price of $159,900, or $143 per square foot, this 2 bedroom/2 bath corner unit is an exceptional deal but I expect it to sell well above asking price.  Of the recent sales at Vue at Brickell, units 1415 and 815 are by far the best comparables because, once again, they are in the same line as the subject property.  Unit 815, residing 13 floors lower sold for $180,000 on October 28, 2010 while unit 1415, just seven floors lower sold for $185,000 on August 5, 2010.  You also have to take into account that unit 2115 appears to be an upgraded unit from the pictures.  It has hard wood floors throughout the living areas while units 815 and 1415 both had carpeting.
The Cosmopolitan #2213 – If you've been waiting for a well priced condo foreclosure in South Beach,  then look no further.  The Cosmopolitan is located at 110 Washington Avenue in the South of Fifth neighborhood of South Beach which is one of the most sought after neighborhoods in Miami Beach.  This 1 bedroom/1 bath condo has 861 square feet and comes with 2 parking spaces, a rarity in the Miami Beach condo market.  The asking price is $241,433, or $280 per square foot, which is an unbelievable deal for a 1 bedroom condo at The Cosmopolitan.  Notice that next best priced 1 bedroom condo currently available at The Cosmopolitan is asking over $75,000 more than unit 2213.  For some reason, our website isn't showing any of the seven condos that have closed at The Cosmopolitan over the past six months.  Three of the seven closed sales were one bedroom units which ranged from $270,000 to $349, 500.