Related Group Construction Update
December 29, 2015
by Sarah Elles Boggs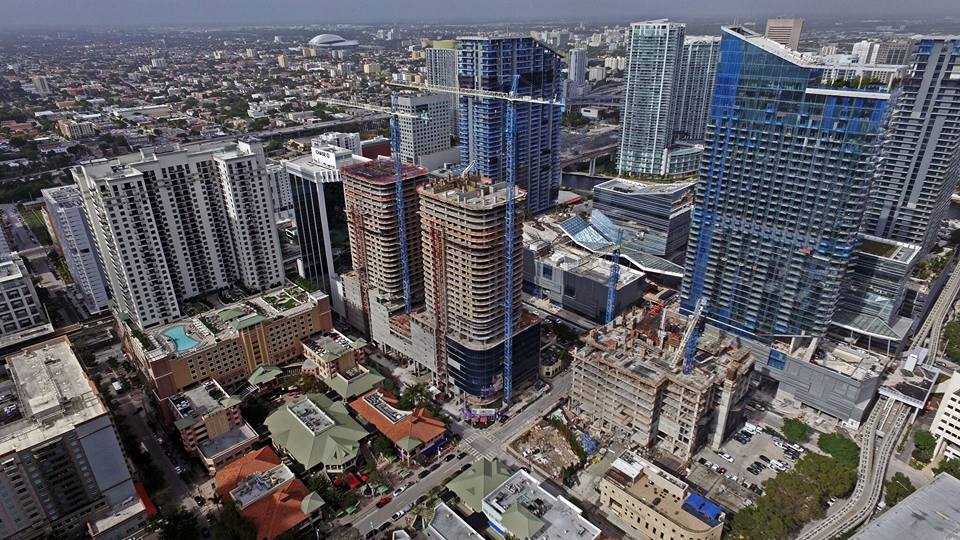 The Related Group is looking to start 2016 ahead of schedule. This morning Carlos Rosso, President of Related's condo division, shared these construction photos of SLS Lux, Brickell Heights, SLS Brickell and the Paraiso mega-development.
Above, you can see Brickell Heights and SLS Lux. Brickell Heights is the two towers under construction in the center of the photo. The tower to the right is Brickell Heights tower 1. This phase is sold out except for a few penthouse opportunities, Brickell Heights 02 is 85% sold out with select residences and penthouses remaining for purchase. This project is scheduled for completion in late 2016.
SLS Lux is the shorter tower to the right of Brickell Heights. The construction began more recently than Brickell Heights and it is scheduled for completion in the fall of 2017. This project is nearly sold out as well with roughly 20 residences remaining and penthouses. Upon completion, SLS Lux will be 57 floors and Brickell Heights will have 49 floors in each tower.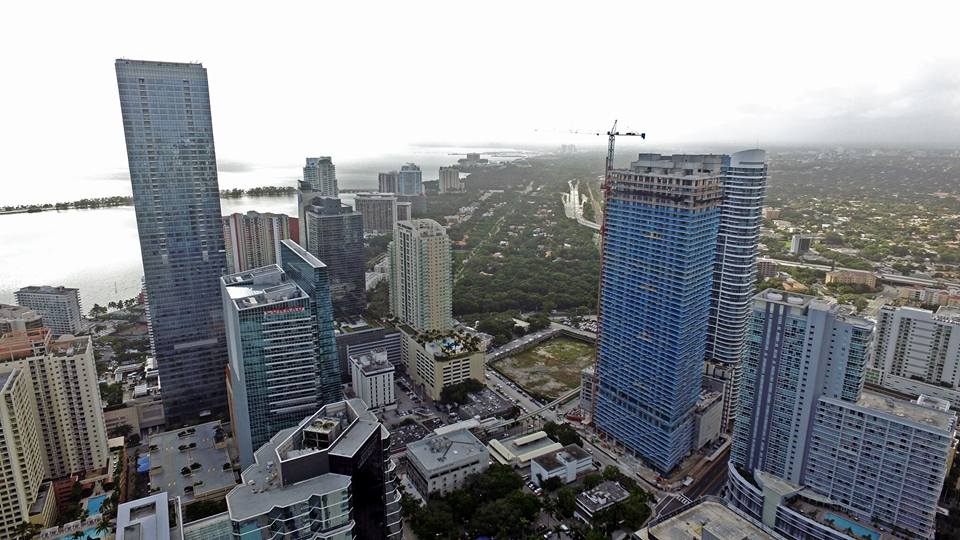 Above, you can see SLS Brickell. This one is topped off just in time for the new year and has been sold out for some time with the exception of a couple of penthouse opportunities. The construction schedule shows SLS Brickell being completed in the spring of 2016.
Below is a great angle to see the impressive size of the Paraiso Bay mega development in Edgewater. This project features 4 towers on 4.6 acres that will begin to be delivered in late 2016. The four towers are Paraiso Bay, Gran Paraiso, One Paraiso and Paraiso Bayviews.
Bravo to Related for pushing the projects & heading toward the finish ahead of schedule! We can't wait to see the neighborhoods continue to grow. We are happy to help should you be interested in any of the remaining opportunities in the projects.