Neo Vertika Auction – Going, Going…Not Gone?
August 20, 2007
by Lucas Lechuga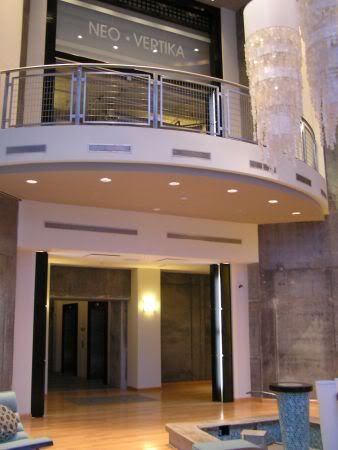 A few weeks ago I mentioned that a 2 bedroom + den/2 bath unit at Neo Vertika would be auctioned on August 20, 2007. I attended the auction this morning.
A single family home in Palmetto Bay was auctioned first and about 5-6 people participated in that auction. There were probably about 35-45 people in the room but most were spectators. The highest bid for the Palmetto Bay house was $476,000. After that auction was over, the room pretty much cleared out.
Only 2 people participated in the Neo Vertika auction. It seemed as though they were unfamiliar with Neo Vertika but participated for a few rounds simply because no one else was bidding. I think it was a bad idea to have the auction in Palmetto Bay. The highest bid came in at $135,000.
Before everyone gets excited, let me tell you that it is almost certain that the bank will reject that bid. I spoke with the auctioneer afterwards and he told me that it is very, very likely that it will get rejected. He said that the bank is looking for something in the $300K's.
The unit at Neo Vertika is a 2 bedroom + den/2 bath with 1,255 square feet of interior space and a balcony that spans the length of the unit. It has 20-foot ceilings with floor-to-ceiling windows. The unit is on the 29th and 30th floors, faces south with views of Biscayne Bay and comes "decorator-ready". Neo Vertika was completed in August of last year.
It isn't too late to grab this 2 bedroom condo at Neo Vertika. Give me a call if you're interested in acquiring it.