BrickellHouse Parking Trouble: How Have Sales Values Been Affected?
January 9, 2016
by Sarah Elles Boggs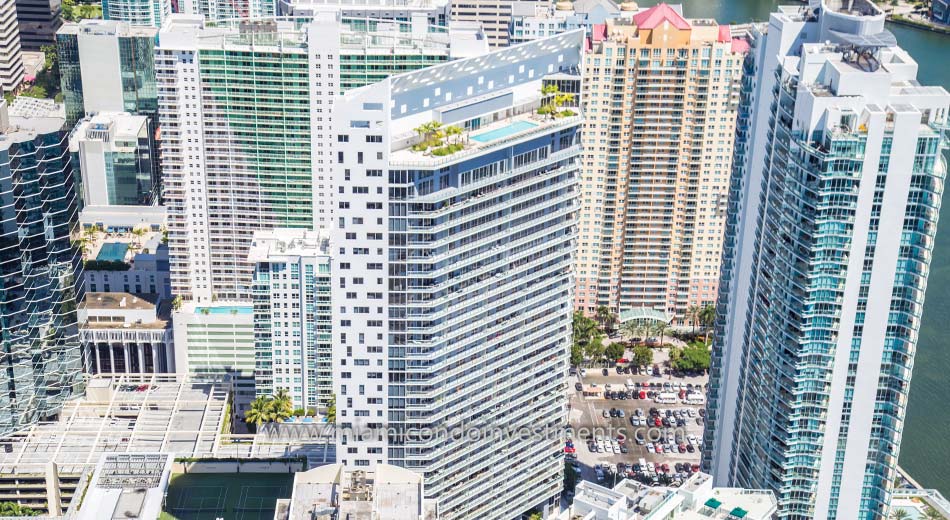 Back in early November, residents at Brickell House condominium in the Brickell Financial District were shocked to receive news from the condo association that their "state-of-the-art" robotic parking system would cease to function due to a disagreement between the builder and the operator of the system.
While the news of the service interruption was a surprise, the issue between the building and Boomerang Systems was not. The parking system that was installed in 2014 never worked properly, and the morning ritual of retrieving cars could sometimes take upwards of an hour per resident. The building had done their best to appease the residents, offering free Starbucks coffee during the lengthy wait times, reimbursement for Uber trips and reimbursement for alternative parking arrangements, but the elephant in the room remained. The building had a major problem.
After scrambling to find alternative arrangements for the residents of the 374 apartments, the parking company continued to demand $50,000 per month as a fee for operating the system and $100,000 in back payments. The building resisted the payment as the delays continued to grow as the building continued to fill with residents. According to the South Florida Business Journal, US Bankruptcy Judge Mary F. Walrath settled the dispute on December 21 by cancelling the contracts for purchase, installation and maintenance of the parking system but allowing the building to hire another company to manage the equipment & software that is already on site. In the meantime, the temporary parking solution remains in place.
While the building is busy looking for a new parking service company, many are wondering what will happen to the sales and rental values of the building? 
Now that the market has had a few months to reflect the aftermath of the dramatic news, we are happy to see that not much has changed in the sales values. According to our BrickellHouse Statistics page, the sales figures have steadily risen since the building opened in late 2014.
Over the previous 3 months, the average price per foot has been $641/foot for sold condos, up from $611/foot over the last 6 months and $595/foot at building opening. There are also 4 apartments that have executed contracts that are still in process. The rental market has also steadily grown with 18 new leases in place over the last 3 months, 56 leases in the last 6 months and 143 over the last year.
While we are sure the parking situation is inconvenient for all involved, it is a relief to see that the building is holding its value as planned. Once the parking debacle is resolved, we are confident that the building will be revealed as an even better investment for the long-run.