A Tour of the Brickell Flatiron Sales and Design Gallery
January 28, 2015
by Lucas Lechuga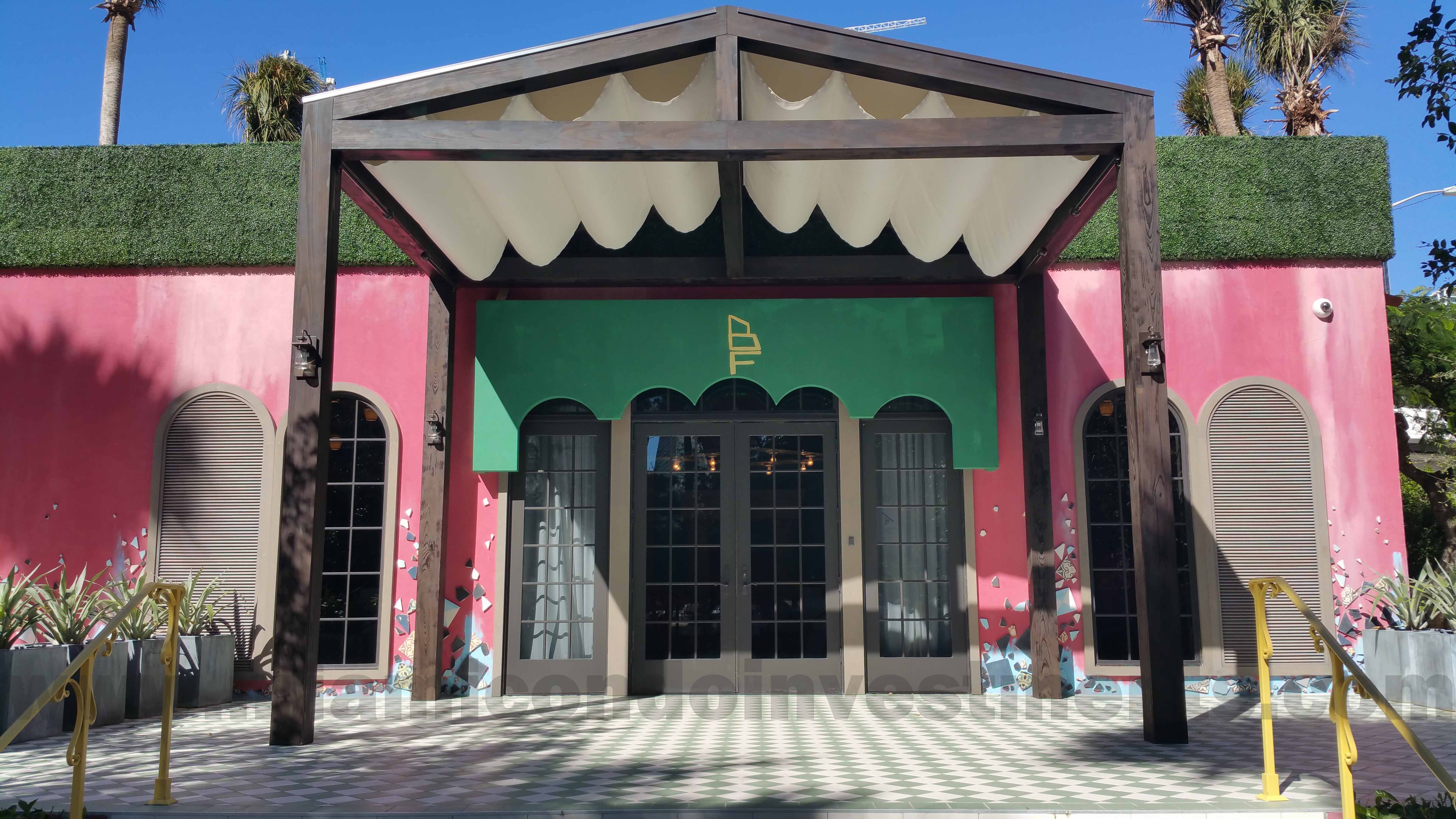 Sometimes I feel like there aren't enough days in the week to both sell real estate AND stay on top of the latest and greatest condo developments entering the market. Today, fortunately, I had time in my schedule to check out the interior design and finishes of one of the best – Brickell Flatiron. Actually, I was already quite familiar with the project but it's one thing to sell a pre-construction condo development on paper and quite another to actually see and touch actual finishes that you can expect to find in units once they are delivered. This was my first opportunity to visit the Brickell Flatiron Sales and Design Gallery which opened on-site last month and was designed by American artist Julian Schnabel.
Brickell Flatiron Reception Area
As I sat in the reception area waiting for my tour to begin, I couldn't help but think that Julian Schnabel did an amazing job in capturing British Colonial elegance with an interesting twist. Hopefully, that is the look he was going for. The interior design work in the reception area is to give you an idea of what you can expect to find in the Brickell Flatiron lobby and common areas.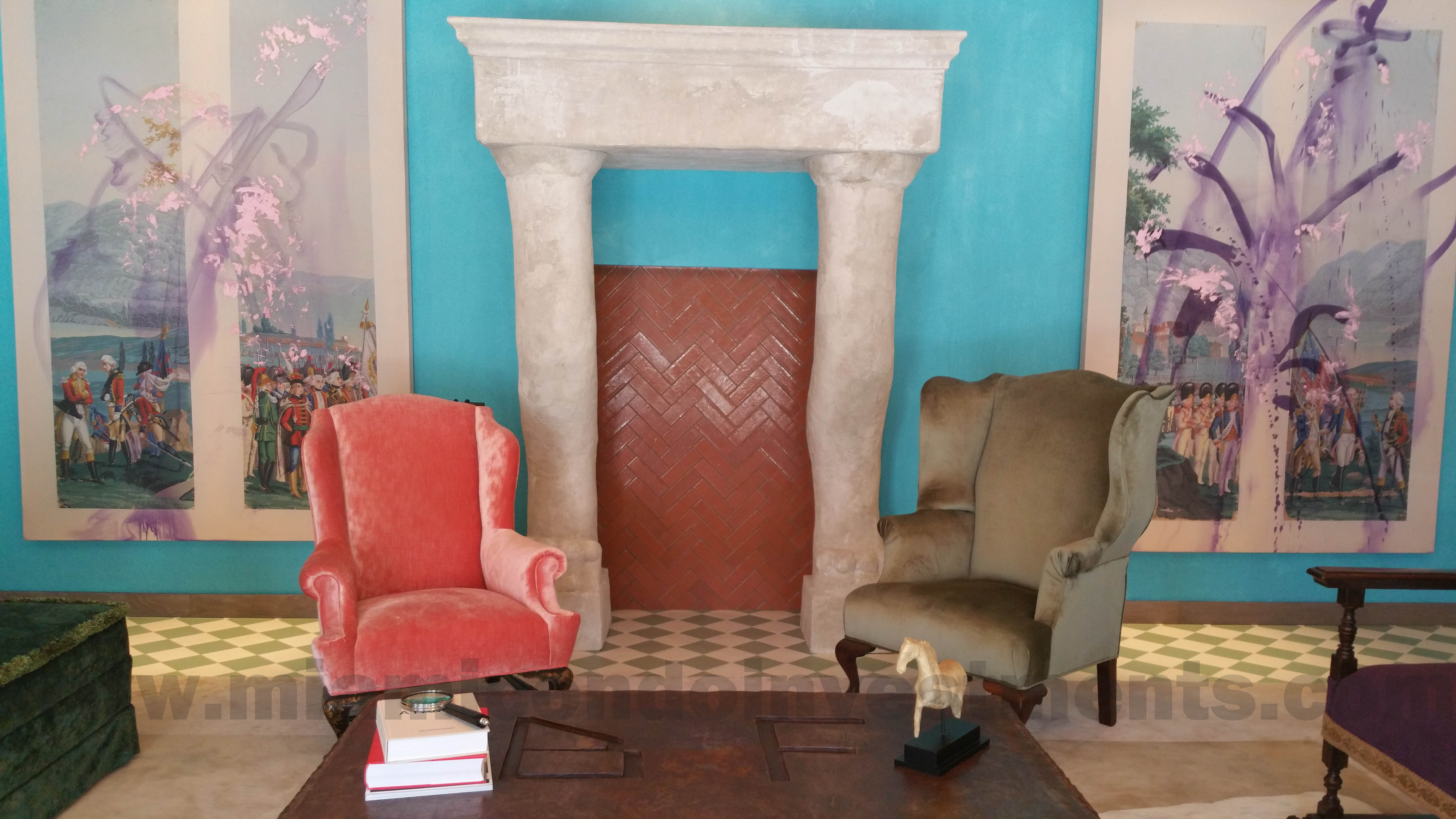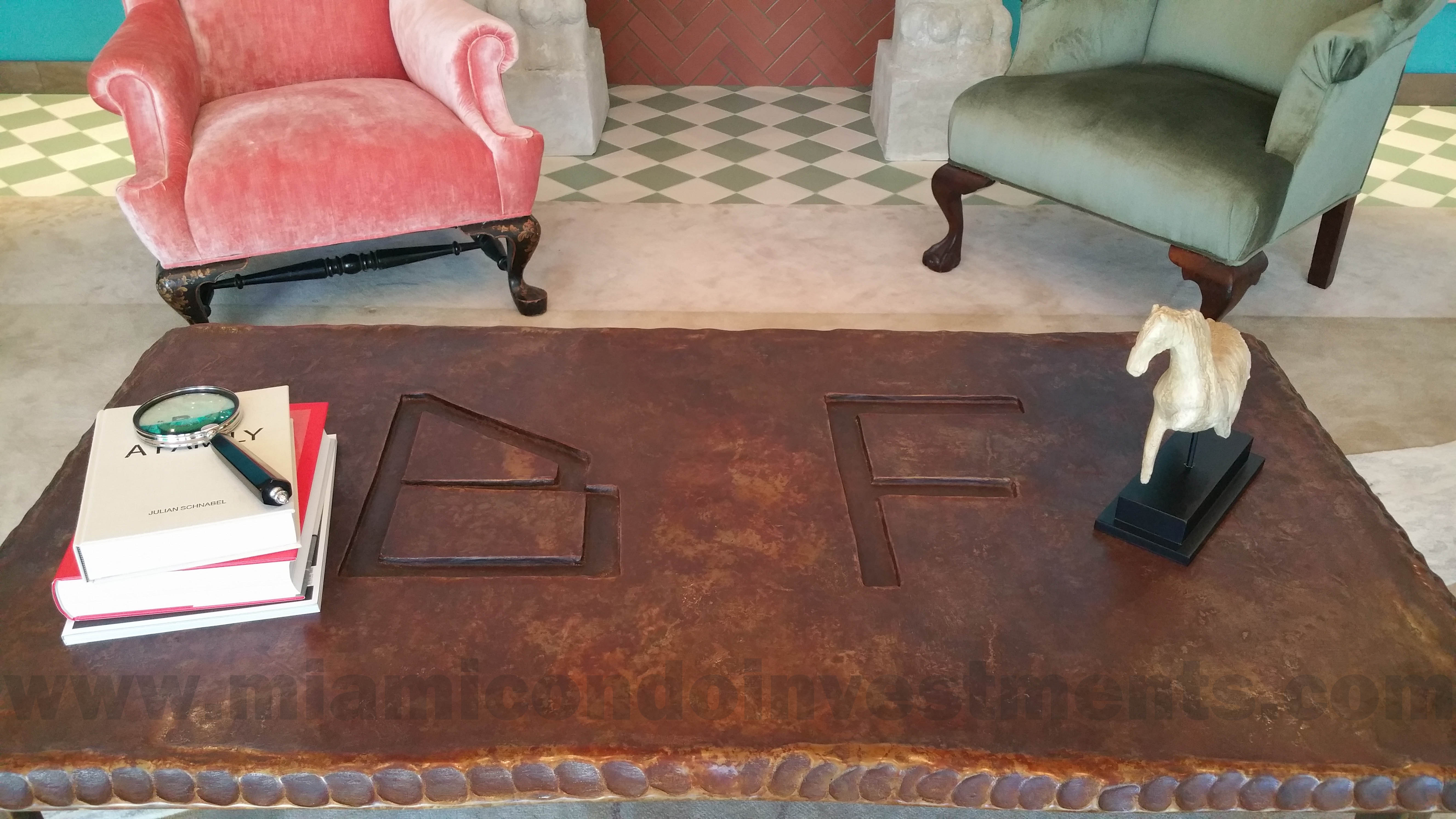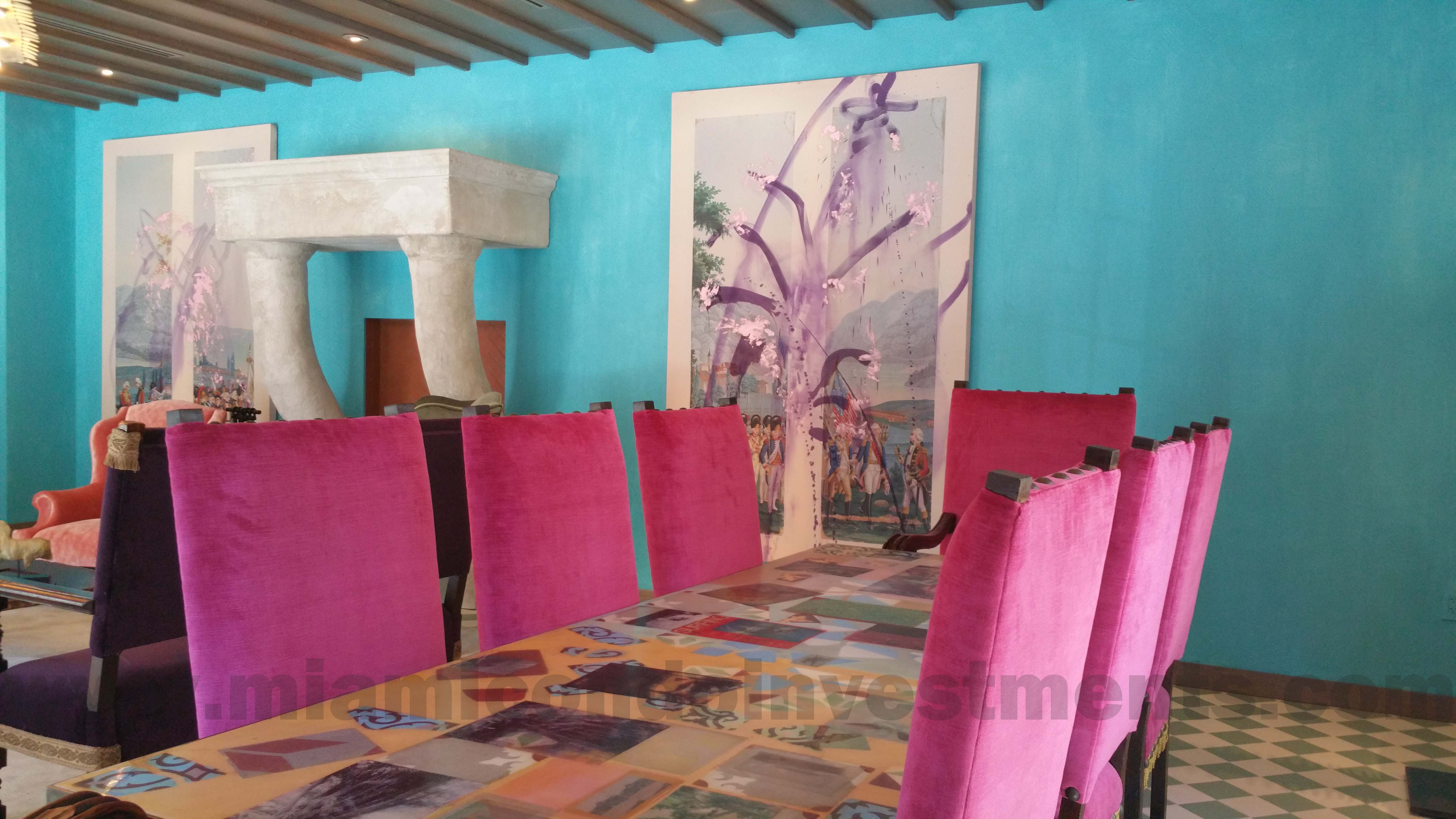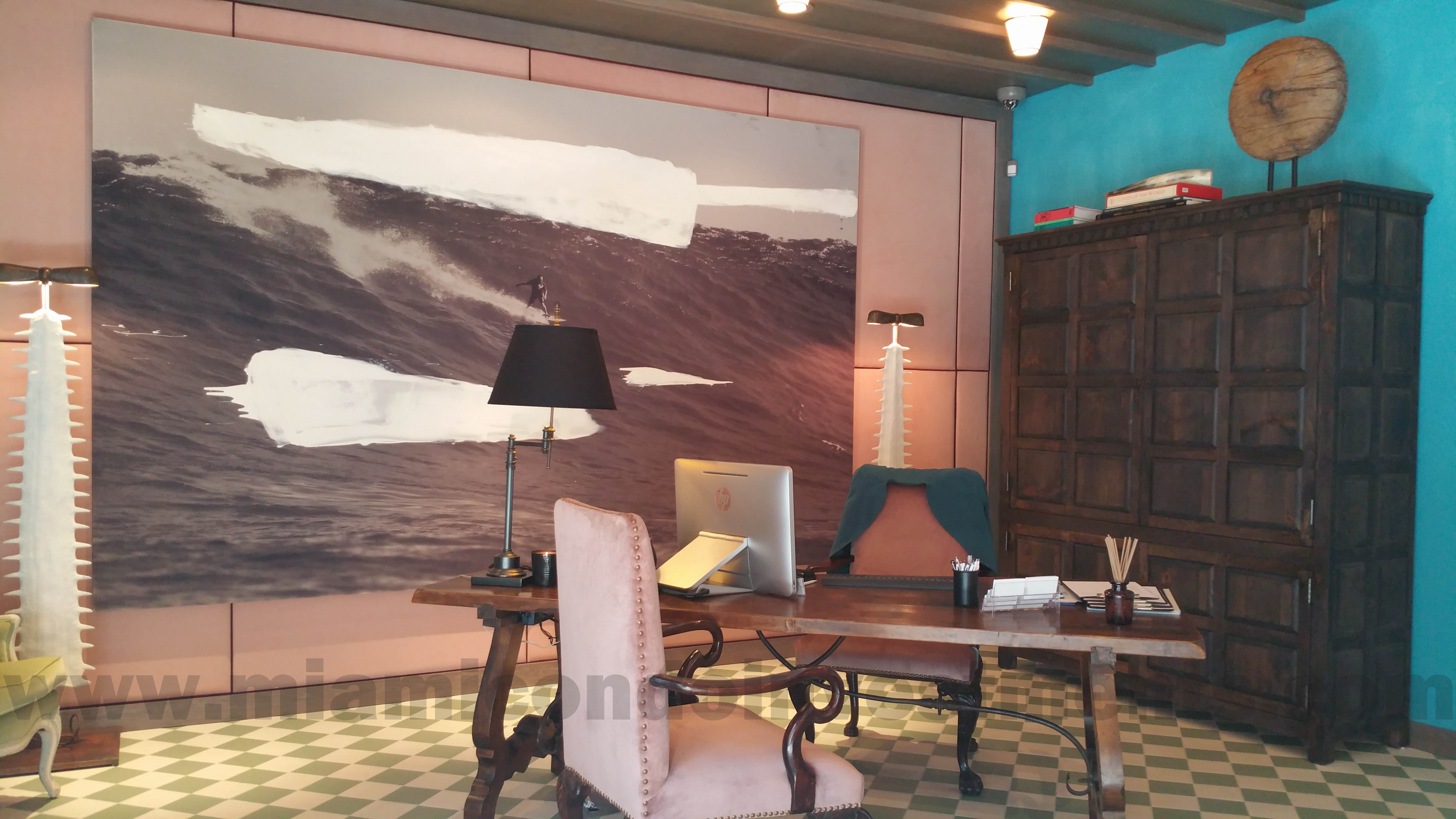 Brickell Flatiron Master Bathroom Finishes
The master bathroom finishes for Brickell Flatiron remind me a lot of the bathroom finishes that you find at Epic Residences, not surprising given the fact that the developer of each building is one and the same – Ugo Colombo. That's definitely not a bad thing. We're talking marble floors and accents walls imported straight from Italy. Colombo is known for his attention to detail and knack for using only the finest materials.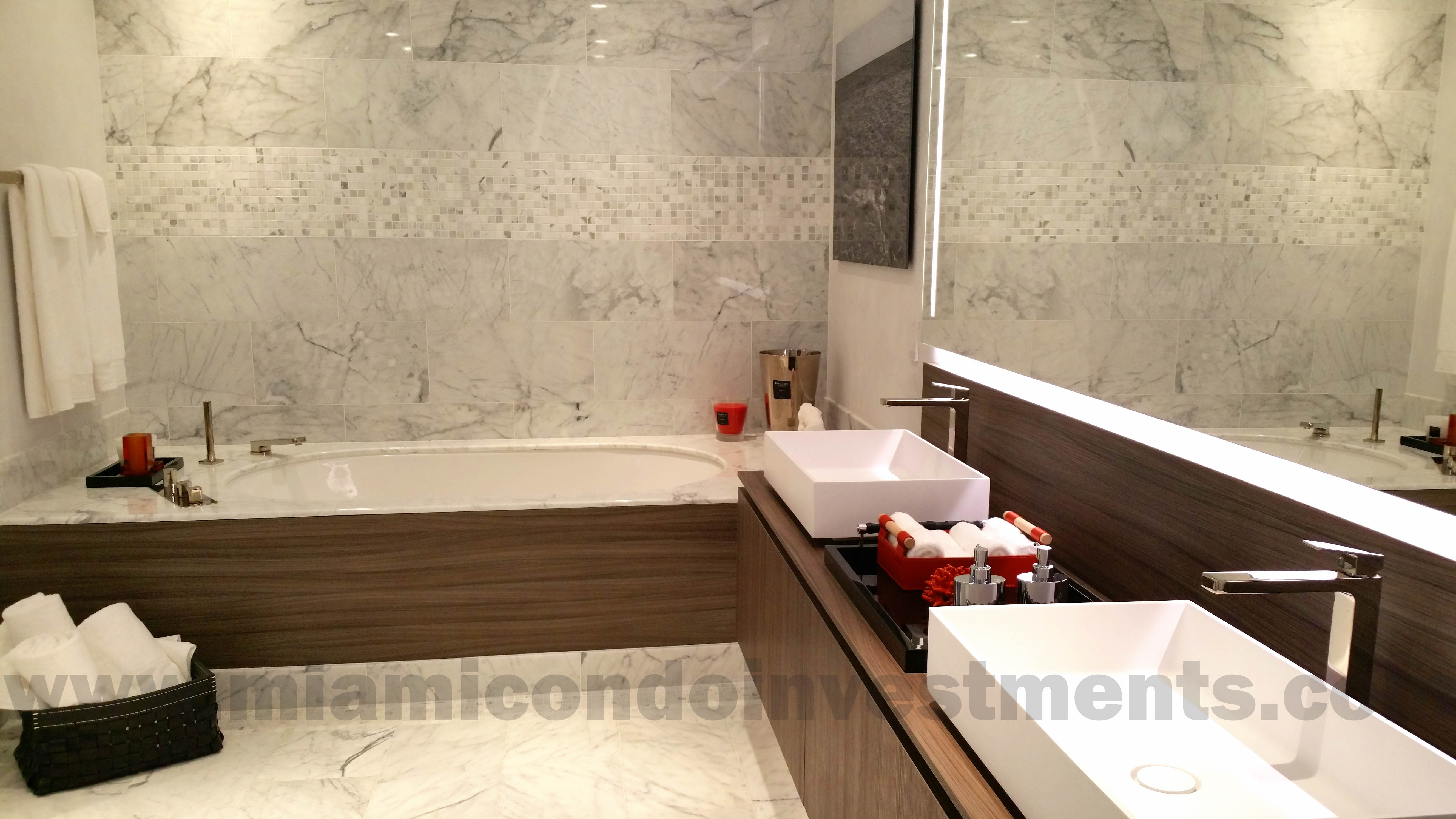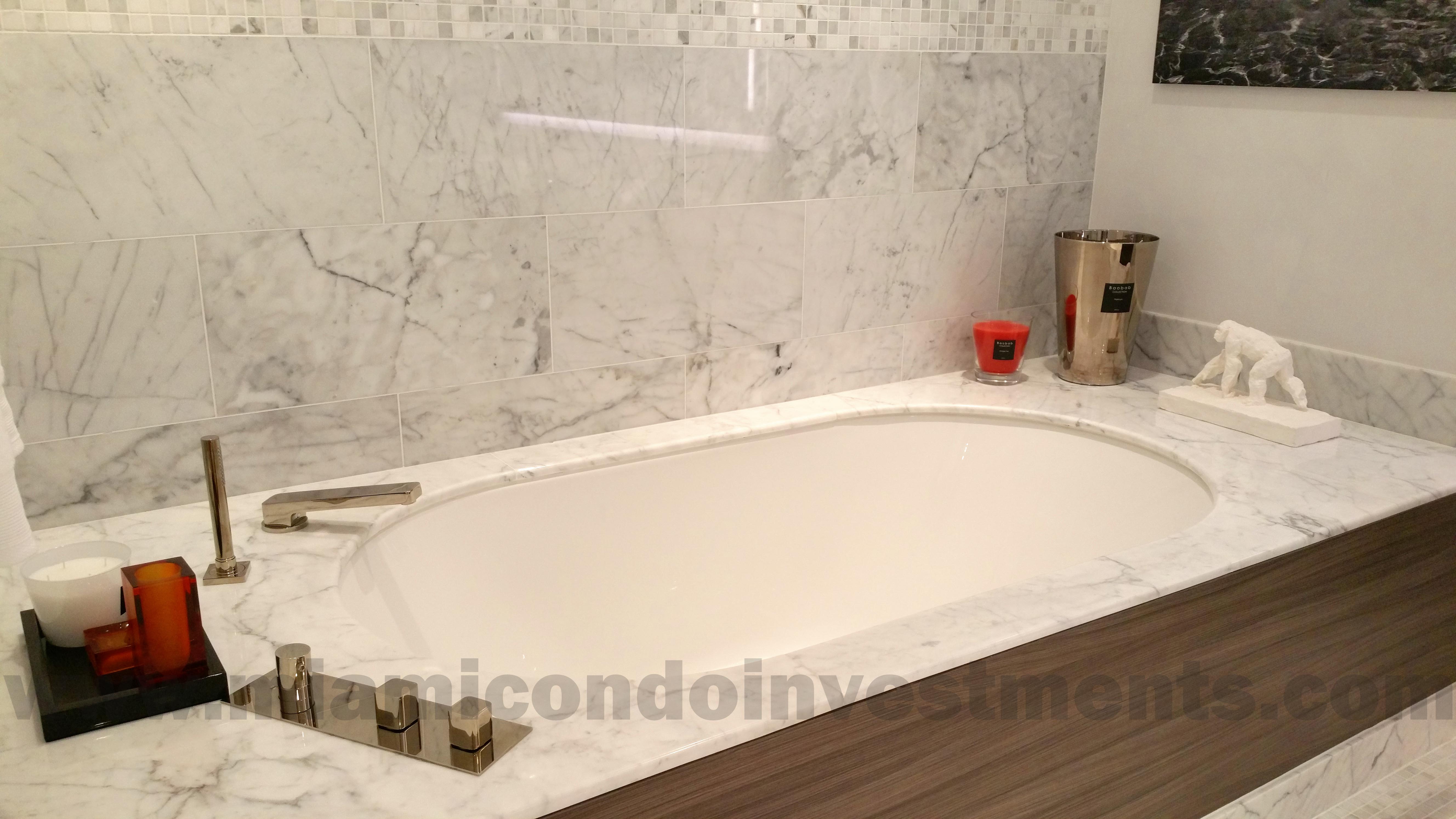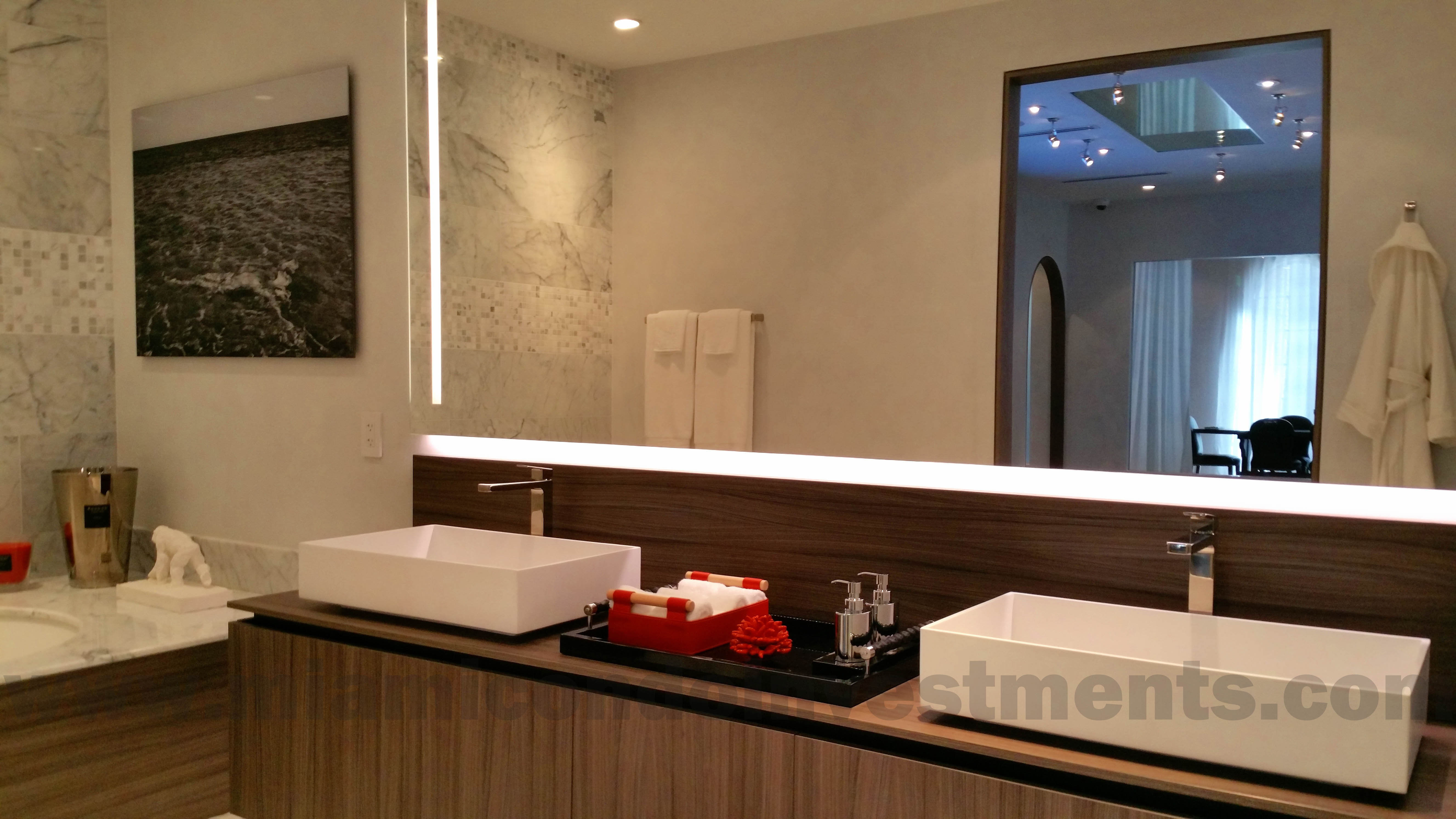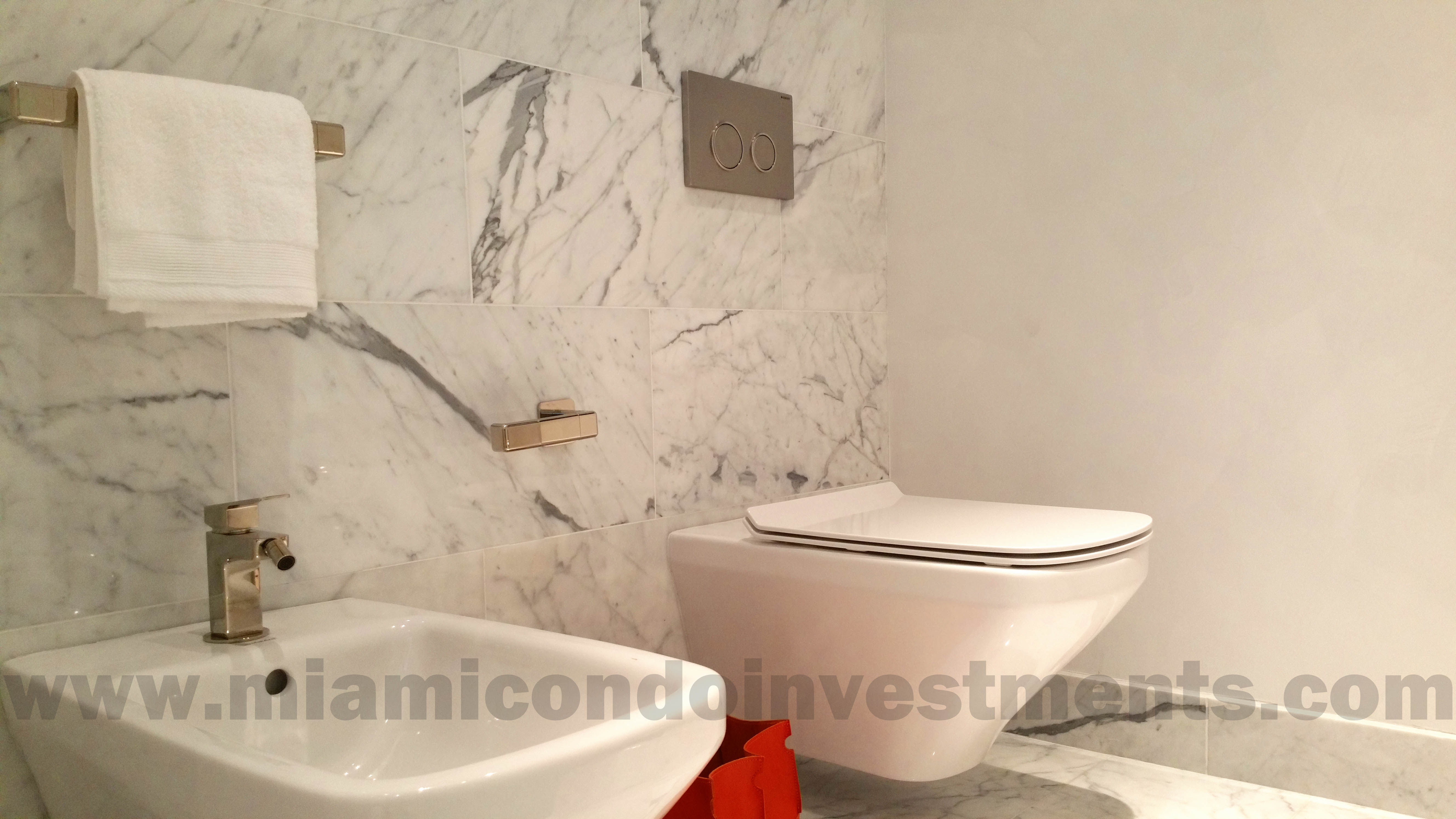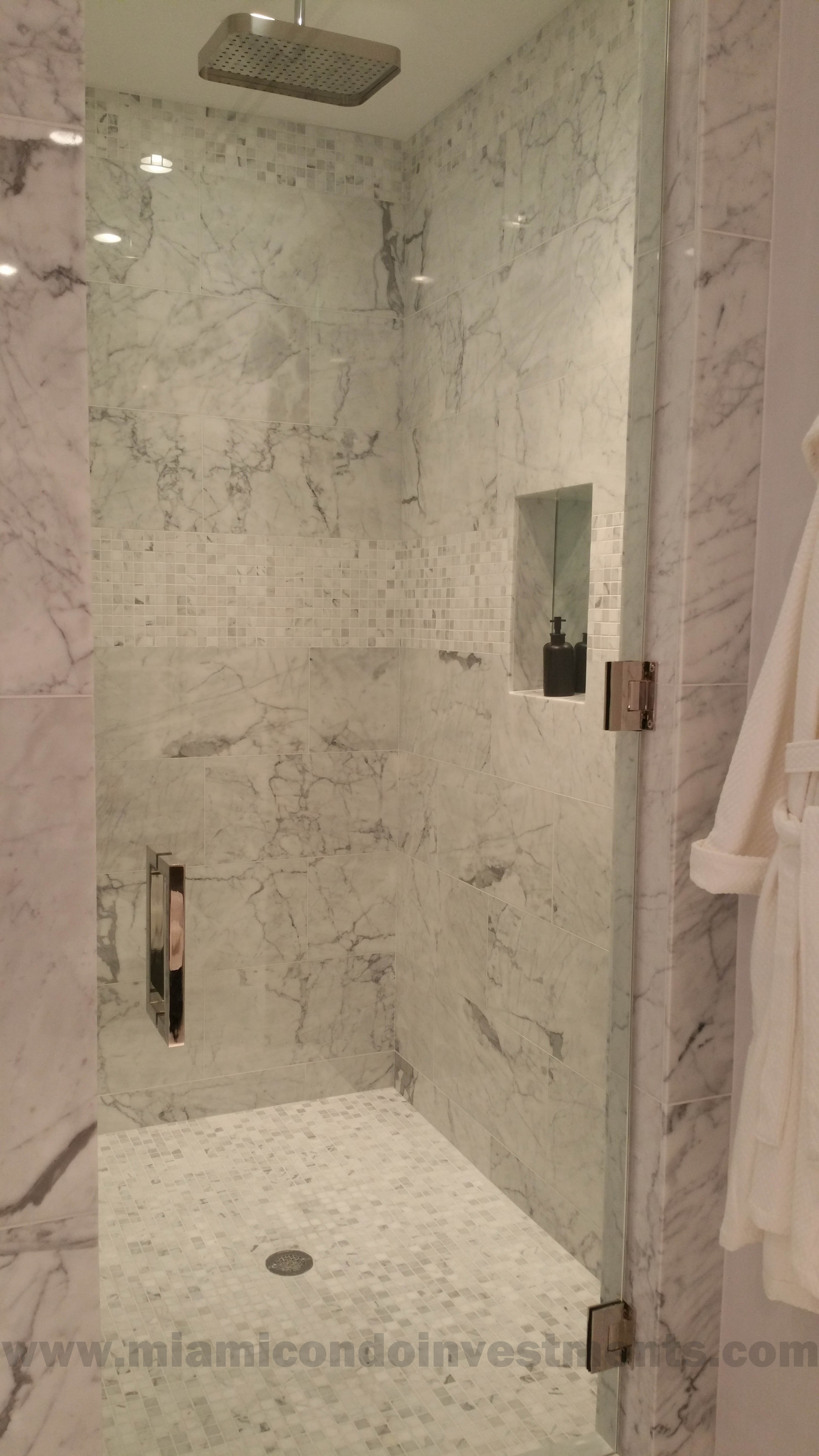 Brickell Flatiron Kitchen Appliances and Finishes
First of all, I must say that I absolutely love the kitchens for Brickell Flatiron. The Snaidero cabinetry is second to none and includes an open/close feature at the push of a button along with interior backlighting. The open/close feature is really cool although I hope next year's model will incorporate a speech recognition engine to do the work for you. After all, home automation is the future. The Miele refrigerator, in my opinion, is a welcomed change from the customary Sub-Zero refrigerator that we all come to expect from luxury condo developers. Off the top of my head, Biscayne Beach is the only other luxury condo development that is planning to deliver Miele refrigerators in place of the usual Sub-Zero.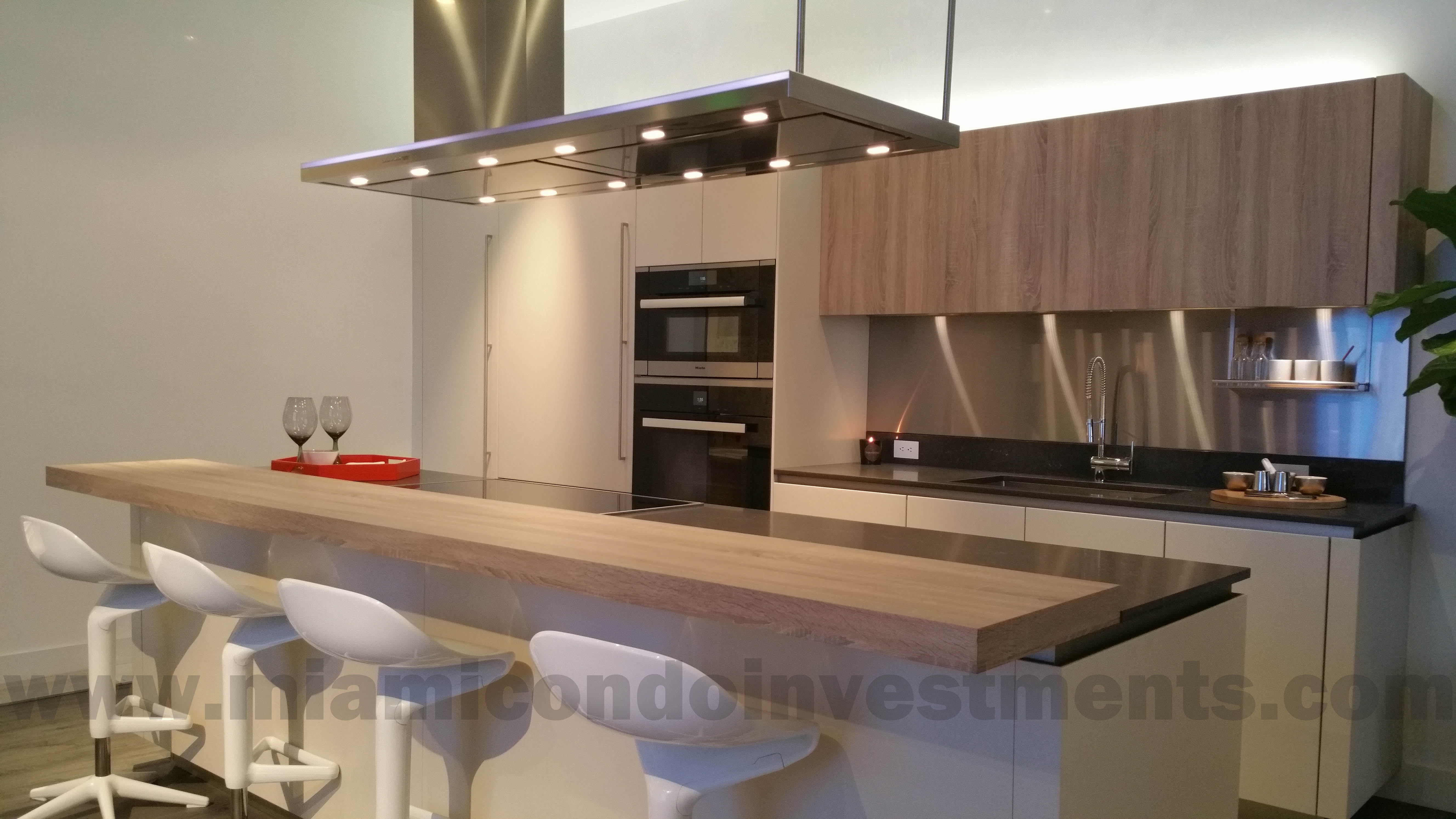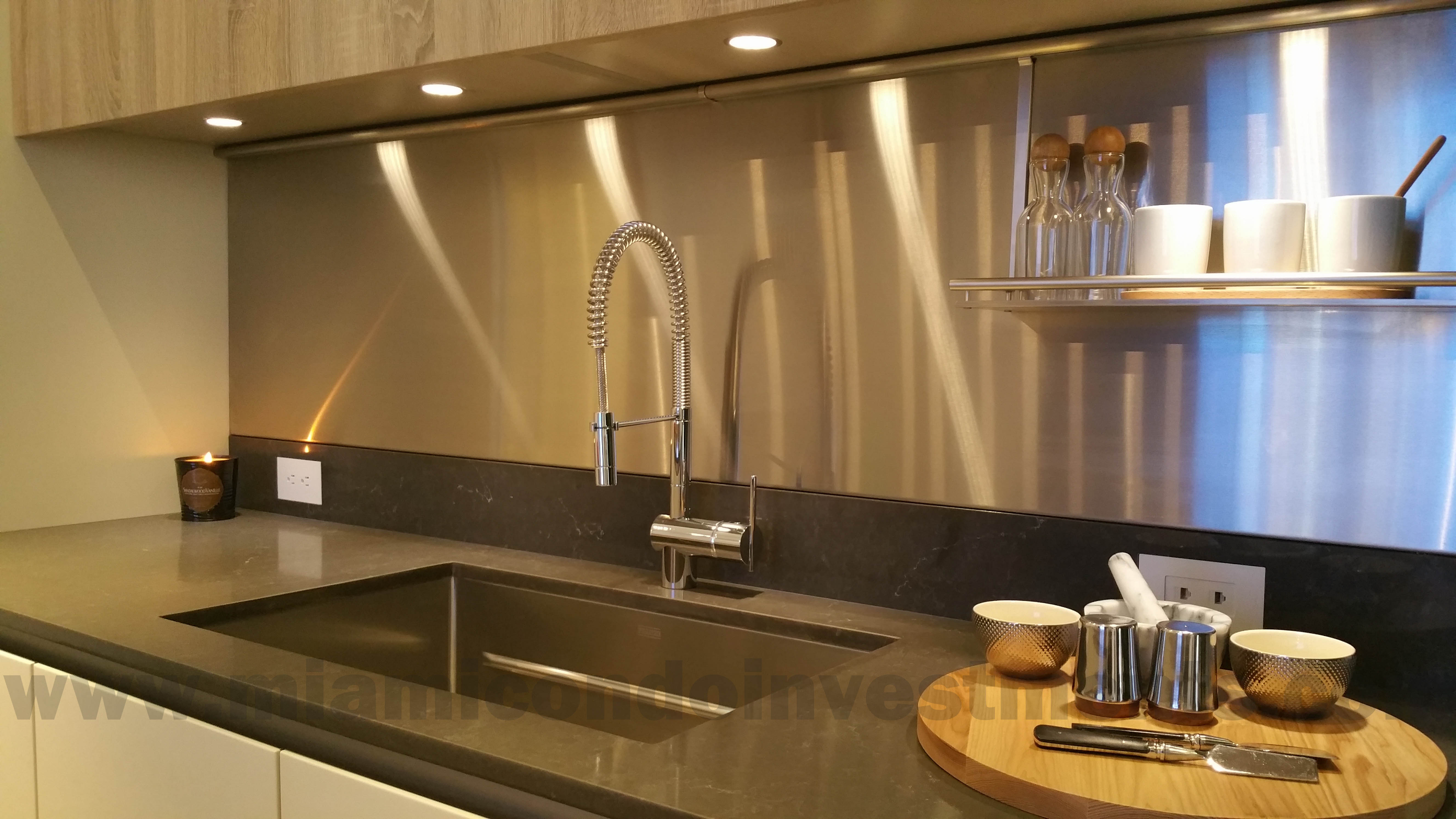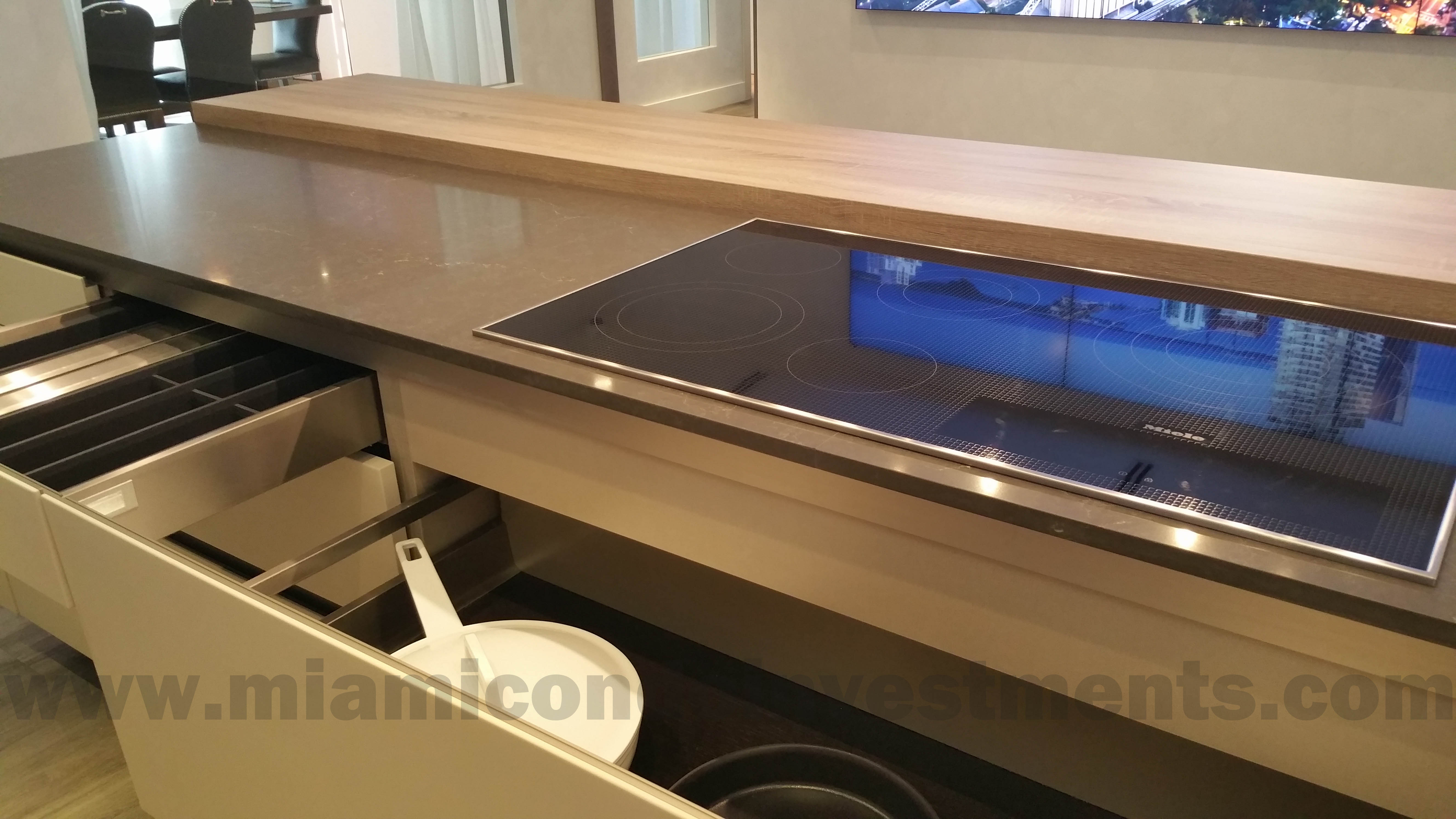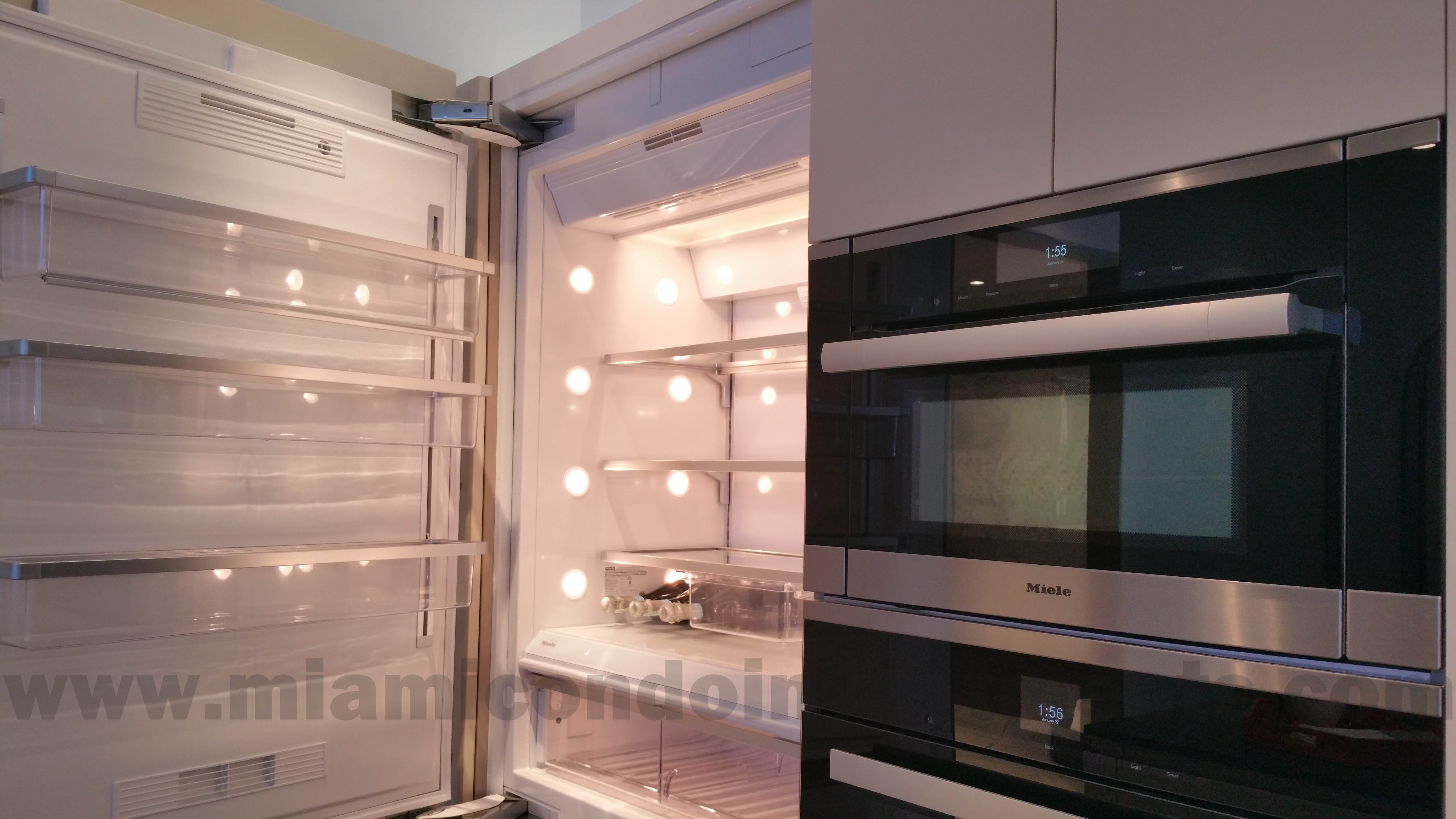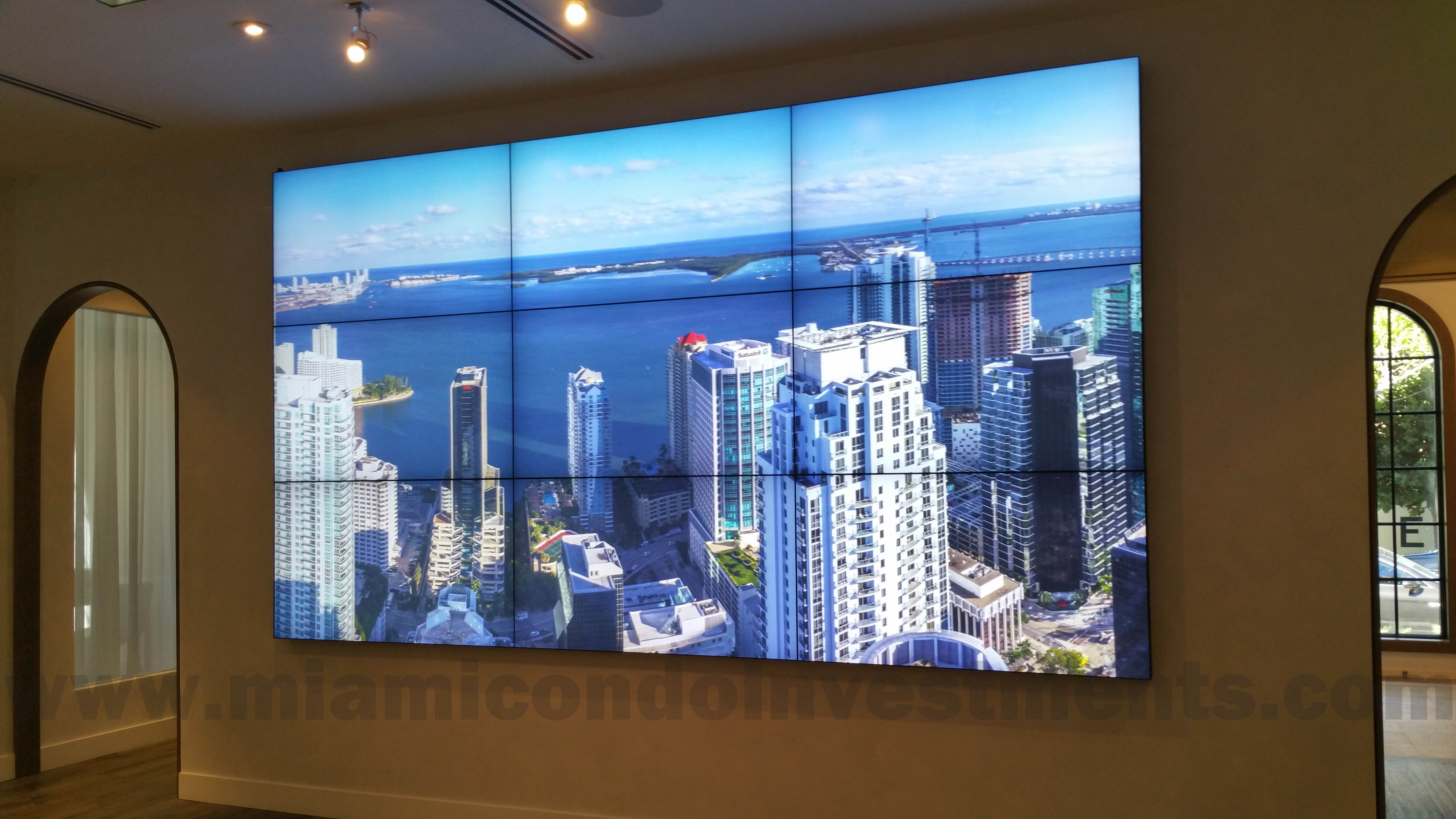 For those unfamiliar, Brickell Flatiron is a luxury, pre-construction condo development which will be located in the heart of Brickell at 1001 South Miami Avenue. In my opinion, Brickell Flatiron is destined to follow in the footsteps of other bar-setting Colombo projects such as Santa Maria, Bristol Tower, Grovenor House, and Epic, and be considered one of the best condo developments in Miami, not only once it is completed but for many years to come. The developer still has great units remaining, so if you have an interest in reserving one, please don't hesitate to contact me.  These units go straight contract.  The developer started converting reservations to contracts last month. I can be reached on my cell phone at 786-247-6332 or via email at lucas@miamicondoinvestments.com.