Brickell City Centre's Largest Penthouse – Asking $6,975,000
July 8, 2019
by Lucas Lechuga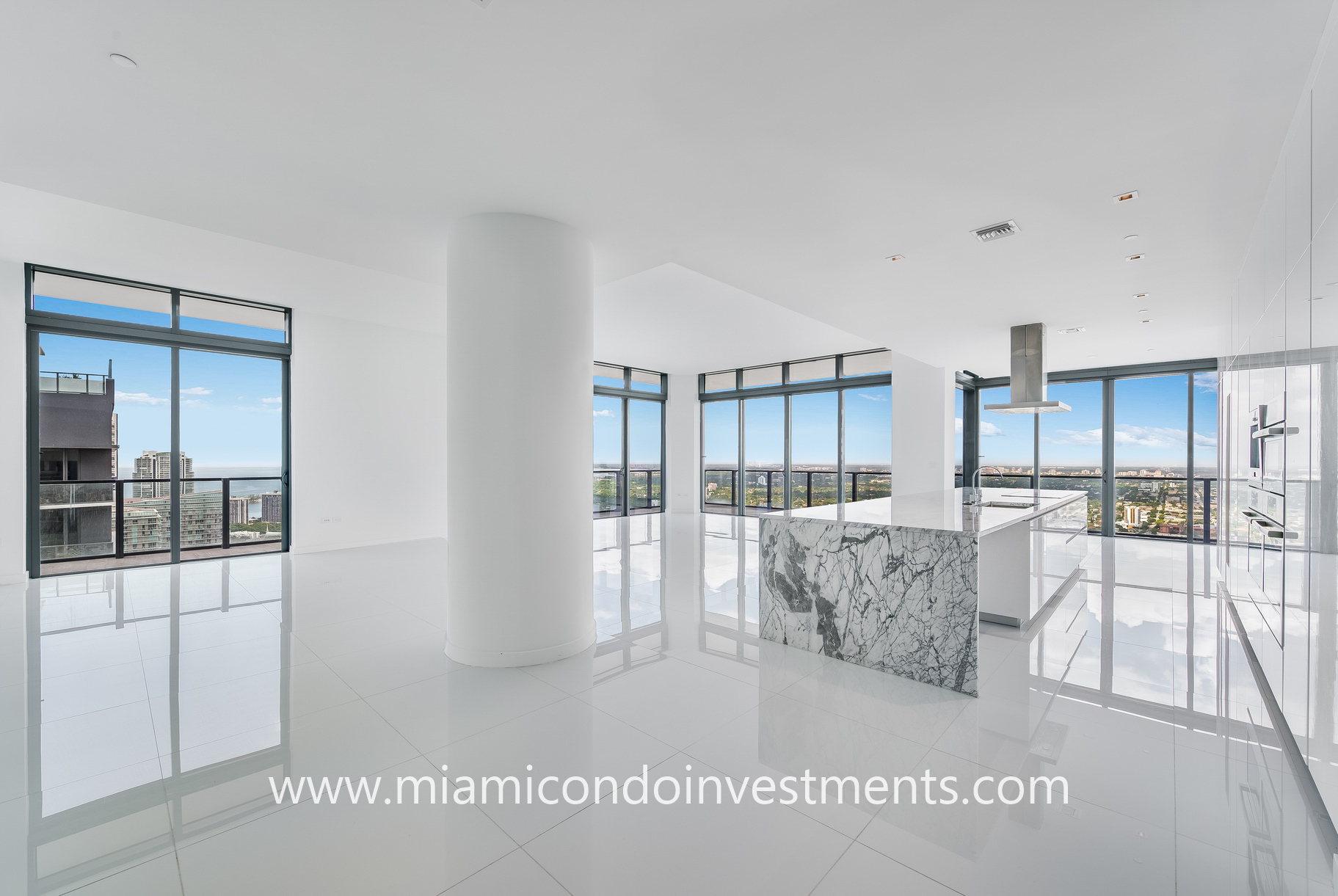 Introducing PH4201 at Rise - Brickell City Centre's largest penthouse residence. Rise PH4201 is a 5-bedroom, 6.5 bath flow-through unit with 4,754 interior square feet plus three separate balconies totaling 1,035 square feet of exterior space (see Rise PH4201 floor plan). PH4201 also has 12-foot-4-inch high ceilings with floor-to-ceiling glass windows; Bosch kitchen appliances; a large master bathroom with city and water views, a pedestal tub, and rainfall shower; a family room; maid's quarters; and laundry room.
PH4201 is an L-shaped residence which occupies the entire southwest corner of Rise and enjoys views of Biscayne Bay, the Brickell skyline, and Coconut Grove along with breathtaking views of the sunset.
The developer is asking $6,975,000 for PH4201 at Rise but, keep in mind, that's before applying the 10 percent cash rebate and two years of free condo fees. After applying the cash rebate at closing, the price is $6,277,500. And the two years of free condo fees amounts to an additional savings of $90,312 (the condo fees for Rise PH4201 are $3,763 per month).
Located in the heart of Brickell, Rise PH4201 is a very spacious condo residence that is ideal for a large family. Enjoy the photos of it below. If you have any questions or would like to schedule an in-person showing of Rise PH4201, please contact Lucas Lechuga at [email protected].