SaltBae Opens His Nusret Restaurant In Brickell TONIGHT
November 8, 2017
by Sarah Elles Boggs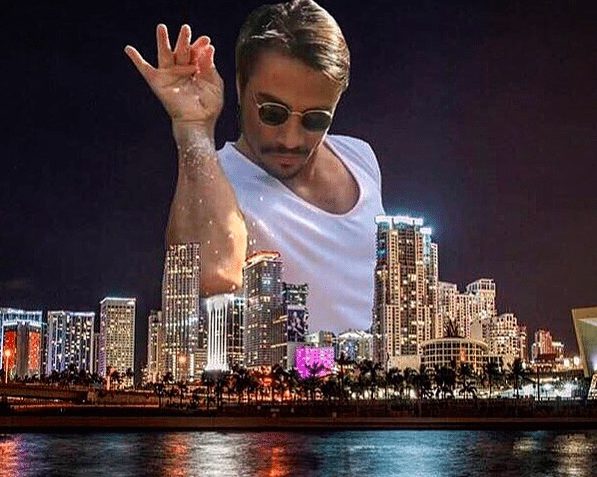 Buckle up, Brickell carnivores! The Miami location of #SaltBae's restaurant chain opens tonight! As we reported previously, the internet celebrity has taken over the restaurant space at 999 Brickell, just next door to the Plaza and across the street from 1010 Brickell.
The Turkish chef rose to fame earlier this year with a viral video of him cooking a perfectly cooked ottoman steak and then dramatically sprinkling salt over it. Rather than letting his 15 minutes fizzle, he parlayed it into a chain of restaurants. Miami will be his first location in the US, followed by a location in New York.
For those unfamiliar with his style, enjoy this clip.