The Biscayne Beach Club Could Offer Memberships To The Public
April 27, 2017
by Sarah Elles Boggs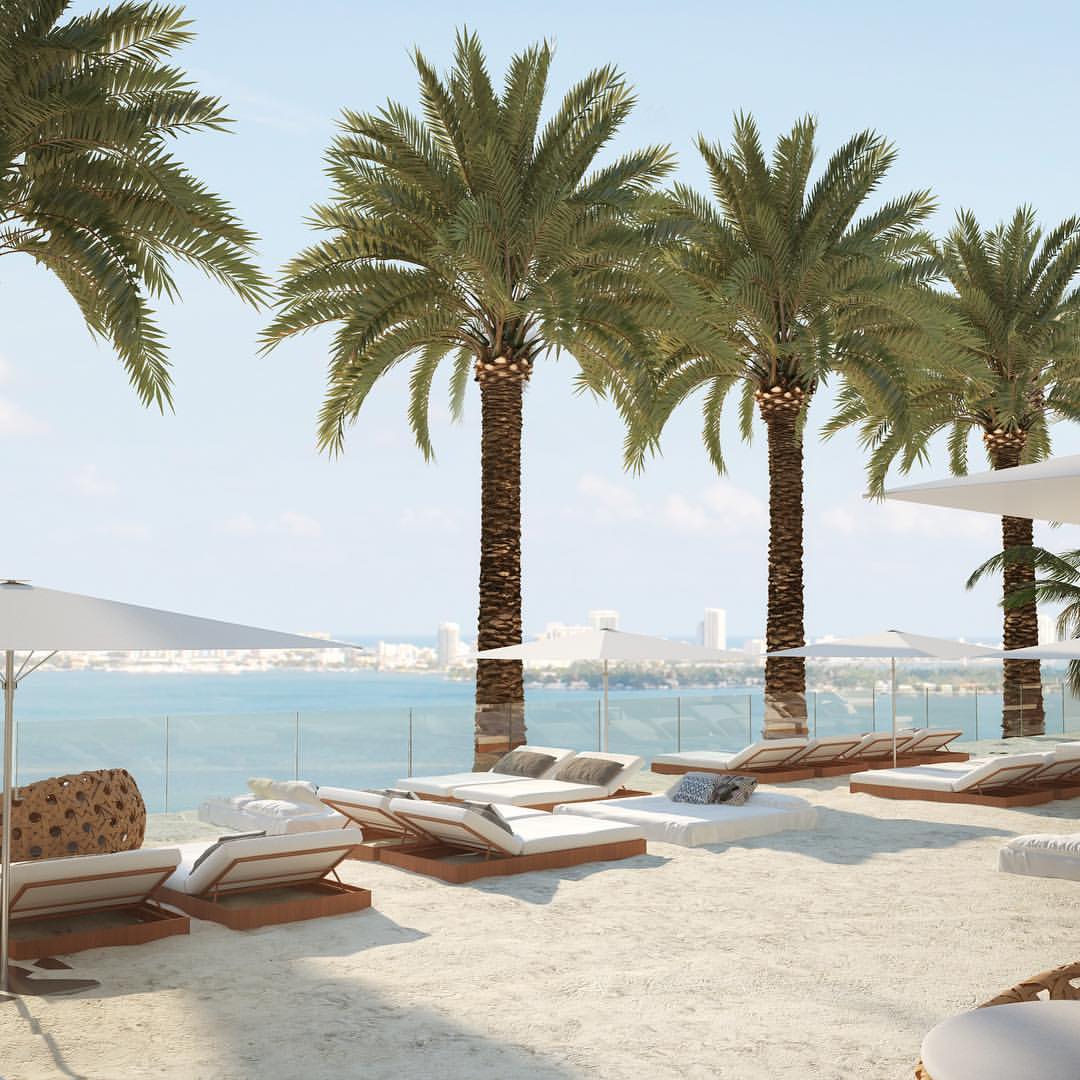 In anticipation of their opening day, I took the liberty of reading Biscayne Beach's 674 page prospectus that will be given to each of the 391 owners at closing. Nerdy? Probably, but I'm also a girl in the know. I learned some interesting tidbits including the cable service will be through Hotwire, valet parking will be through Park One, the building will be managed by First Service Residential, and the developer is retaining the rights to offer beach club memberships to the public.

According to the prospectus, the "Outside Members" will be capped at 250 at any given time and these members have to pay into the condominium association. It reads:




The Developer, during the period in which it is entitled to elect a majority of the Board, and thereafter the Condominium Association, each reserve the right, in their sole and absolute discretion, to sell memberships in the Beach Club to members of the general public who are not Unit Owners ("Outside Members"), upon such terms and conditions as the Developer or the Condominium Association, as applicable, may determine in their sole discretion, provided that the number of such memberships outstanding at any one time shall not exceed 250. All fees and other revenue by the Developer from the sale of such memberships shall be the sole property ofthe Developer, and shall not be considered revenue or income of the Condominium Association.




Notwithstanding the foregoing, each of the Outside Members shall also pay to the Condominium Association, periodic dues based on a proportionate share of the estimated operating costs of the Beach Club, as described in Section 20. The Common Elements of the Condominium, and any other portions of the Common Elements as the Condominium Association may, from time to time, elect to make available to Outside Members, shall  be subject to various easements relating to the Beach Club, as described in Section 17.



The prospectus also went on to explain that the developer reserves the right to assign up to four of the 13 cabanas for exclusive use of the owner of that apartment. If the cabanas are not assigned, they are to be used by the Beach Club.
What we don't know is whether the developer chose to exercise these rights, or what the cost of the Beach Club membership would be if they do decide to offer it. Personally, I love the idea. It would be like having The Standard on the mainland! What do you think?