Biscayne Beach's First Rentals Hit The Market; Restaurant Space Available
May 10, 2017
by Sarah Elles Boggs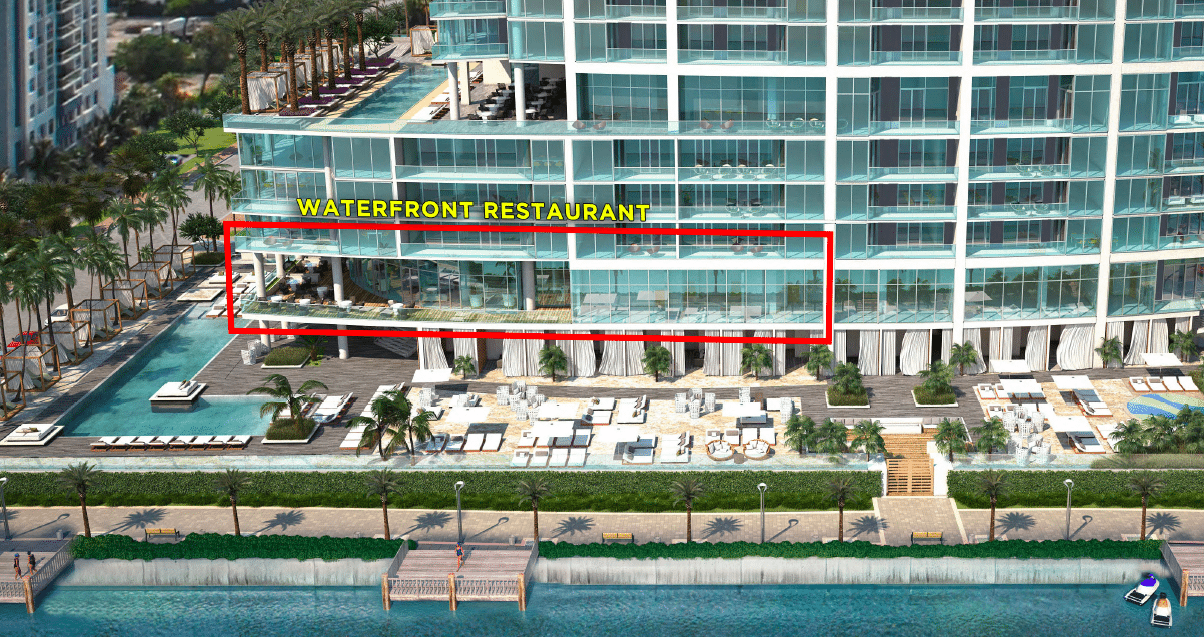 Renters and hopeful restaurateurs rejoice! Biscayne Beach's first rental apartment has hit the market, as well as the much-anticipated restaurant space.
The restaurant space takes up 7,835 square feet of the second floor including the large terrace overlooking the beach club. It is offered at a very competitive rate in order to be filled as soon as possible. The previous restaurant concept had planned to open later in the year. We had heard that it was a Turkish or Mediterranean theme, but cannot confirm since the deal fell apart before the build-out started. Here is the floor plan of the restaurant, from the offering memorandum we received this morning.
Personally, I see a high-end restaurant with American cuisine and fresh seafood being most successful in this location. The restaurant would service the beach club (which will reportedly offer 250 public memberships for sale, 391 memberships to building residences as well as their guests) and the general public.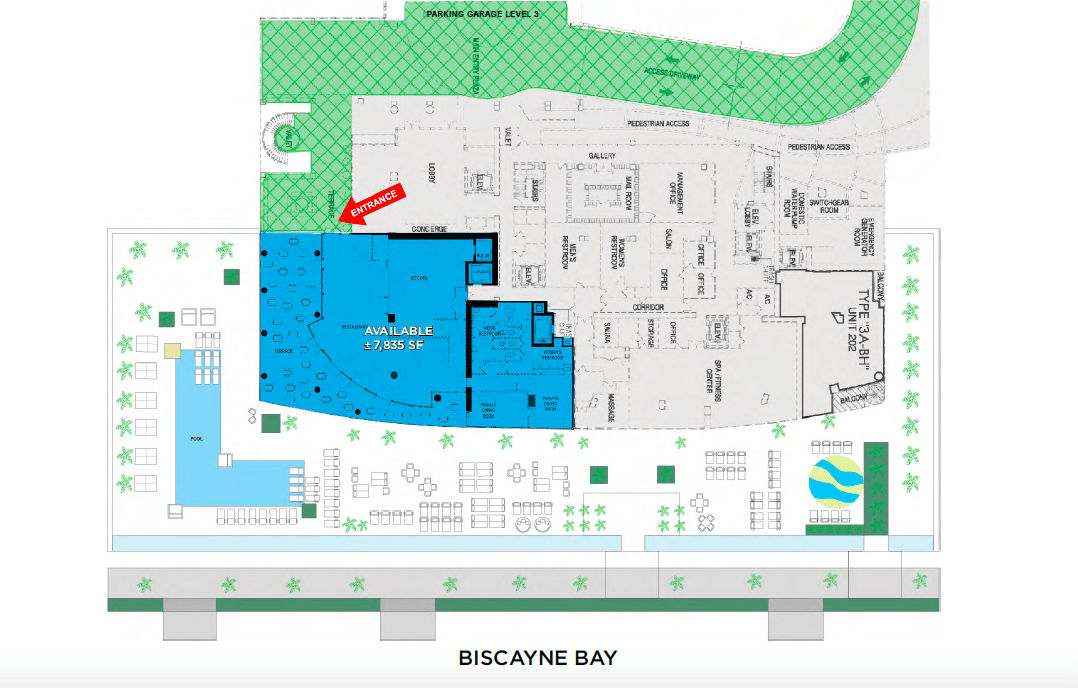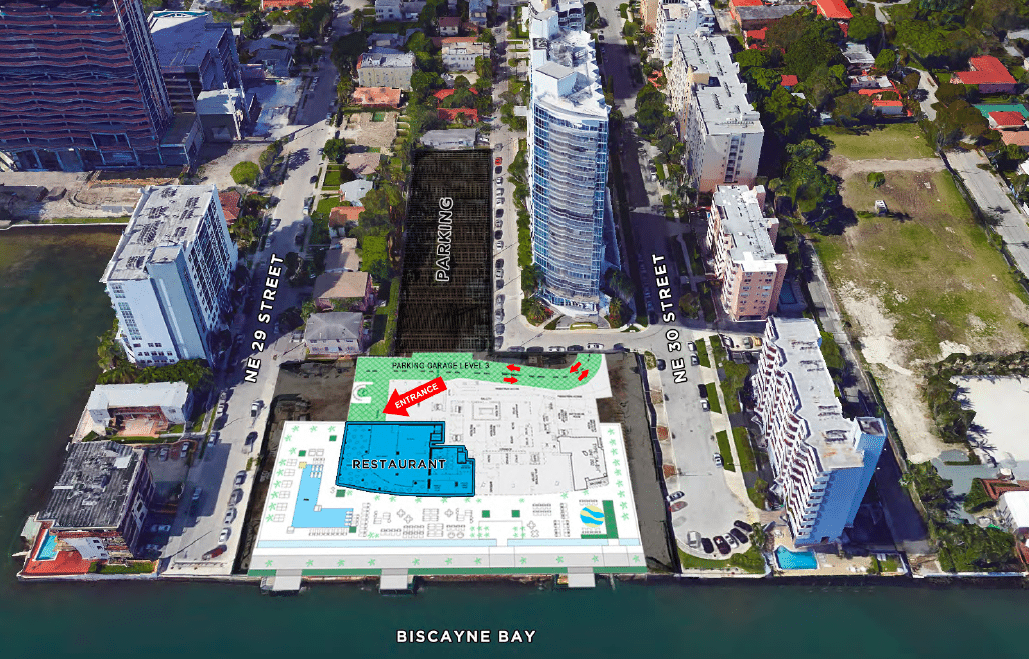 The first residential rental to be offered is unit 2905, which hit the market yesterday for $5,000/month. The property is currently still decorator-ready, but should be finished out and shined up by July 1. It has two bedrooms, a den off of the kitchen and 3 bathrooms. The pricing of rentals in a brand-new building is always an experiment since there is nothing to really compare the apartments to and we do anticipate a surge of availability once the closings draw to completion. I am excited to see what the market will bring to Biscayne Beach!
Let us know your thoughts on the restaurant concept and the rental values. What do you think we'll see? In the meantime, here is a video tour of the restaurant space.