Bentley Bay – 1 Bedroom Bank-Owned Foreclosure – $449,900
December 1, 2007
by Lucas Lechuga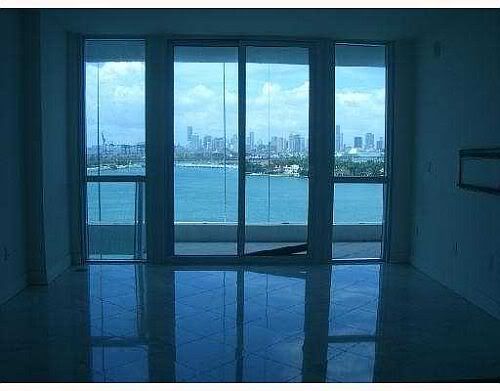 A 1 bedroom/1 bath bank-owned foreclosure with 777 square feet of interior space at Bentley Bay recently had a $100K price drop. At this point, it fell onto my radar as being a good deal. It is currently being offered at $449,900. The condo is located on the 12th floor.
The unit faces west which, in my opinion, offers a better view than those facing east. The units facing west have a view of Biscayne Bay, Star Island and the Miami skyline. I haven't viewed this unit in person but from the MLS pictures it appears that the appliances are still in place. I've noticed in a lot of other foreclosures that the appliances are oftentimes removed from the unit.
A unit in the same line sold for $550,000 in June 2007. That unit was sold furnished, however. There's usually a price difference of $3,000 per floor in Miami and Miami Beach. If the foreclosed condo is in good shape then I think acquiring it in the low $400K's would make for a great deal.
The following units in the same line at Bentley Bay North are currently listed at the prices below in the MLS:
Unit 1013 – $526,500
Unit 713 – $529,999
Unit 1613 – $599,000
Unit 1713 – $599,000
Unit 1213 – $650,000
Unit 2313 – $679,500