Opera Tower Closings to Begin in September
July 15, 2007
by Lucas Lechuga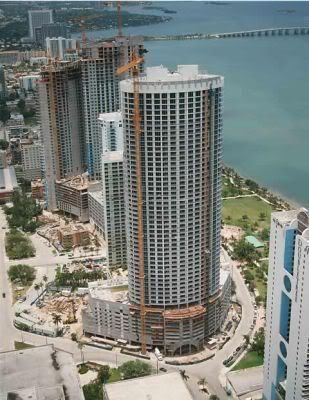 In a previous post I stated that I heard closings at Opera Tower would begin in July. However, I confirmed today that this was inaccurate. Closings will begin in September for condo units on the first 21 floors of Opera Tower. I was told that closings on the remaining floors would begin in October. Opera Tower sent this letter to contract holders at the beginning of June. It provides important information regarding closings.
It will be interesting to see what happens there. Opera Tower has a total of 635 condo units made up of studios, one and two bedroom condos. That's a lot of units coming onto the market given the current condition of the Miami real estate market. I think closings at Opera Tower will help reveal the true nature of the market at this time. It will act as a prologue to what will happen at other developments scheduled to begin closings in the next 12 months. It will be important to keep an eye on closings, or lack of closings, that occur at Opera Tower.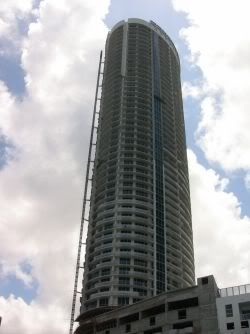 My prediction is that the developer of Opera Tower will get back a lot of units. It is a shame that the developer charges 13 percent of the sales price to contract holders who want to resell their contract. It would be in the best interest of the developer to help these contract holders, who are primarily investors, get their unit into the hands of an end-user. Many of these investors are looking to break-even or accept a small loss. With a 13 percent resale fee, however, it makes this nearly impossible. This will come back to bite the developer of Opera Tower in the ass. As of now, the best deal through the developer for an east facing unit is one priced at $509,000. It is on the 21st floor. That comes out to $485 per square foot. I think within six months we'll see 2 bedrooms at Opera Tower priced below $400,000.
Midtown 2 was a recent large development to begin closings. Closings there began about a month and a half ago. Last week the South Florida Business Journal reported that 17 contract holders at Midtown 2, who want out of their contracts, filed a class action lawsuit against the developer. The attorney representing the plaintiffs is also planning a class action lawsuit representing contract holders of Midtown 4. This lawsuit could spell trouble for all developers if the judge rules in favor of the plaintiffs.