Former Mansion of American Gangster Al Capone is Facing Demolition
September 2, 2021
by Jacki Taylor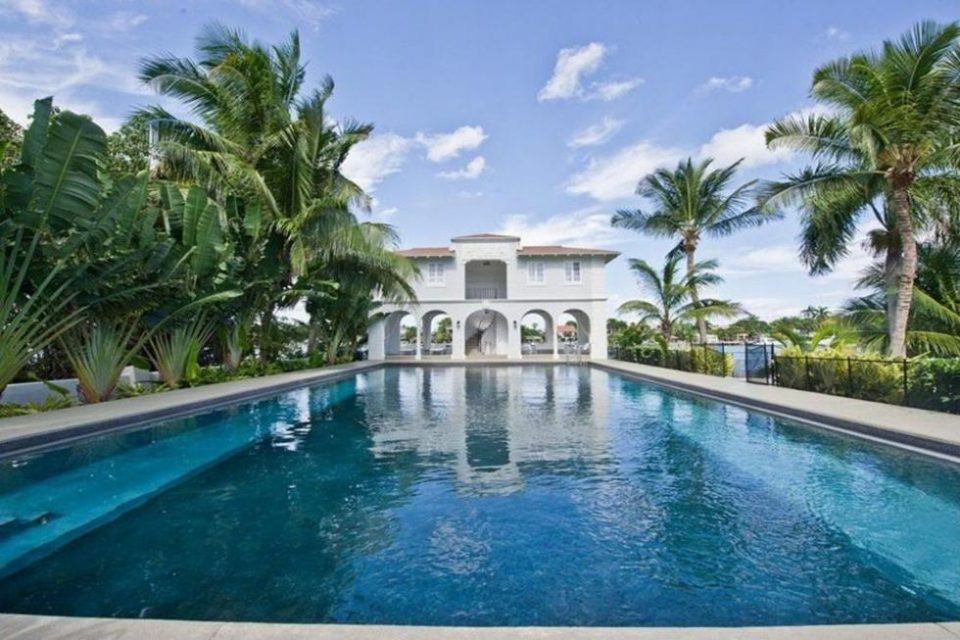 Al Capone was born in 1899 in Brooklyn, New York to Italian immigrant parents. He was one of eight children while his mother was a seamstress and his father was a barber. He had a regular childhood and nothing notable could predict his claim to American fame.
Capone later became the most infamous gangster in American history. In the '20s, Capone began his Chicago operations of bootlegging, gambling, and organized crime which became a multi-million dollar business. At the time of the St. Valentine's Day Massacre on February 14, 1929, he retreated to his Miami waterfront mansion to hide out from authorities.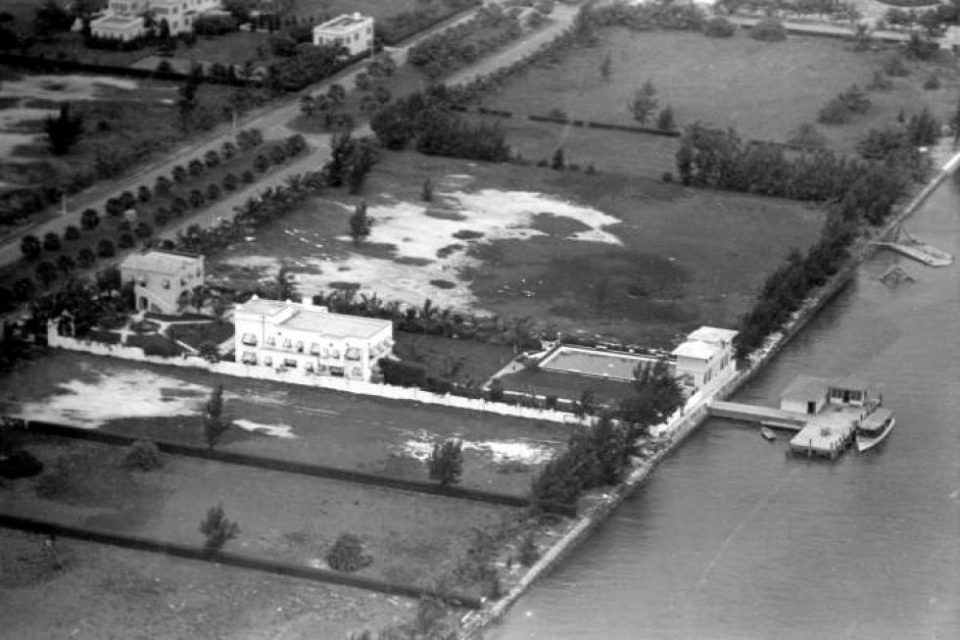 After being released from prison after a six-and-a-half-year stint, Al Capone spent his last years living in Miami on Palm Island at 93 Palm Avenue. The waterfront mansion was originally built in 1922 and Capone and his wife purchased the home in 1928 for $40,000, just 3 years before he was sentenced to prison. The title shows that the home was purchased under Capone's wife's name.
The home has had many owners, as well as, extensive remodels over the years. The 0.6-acre lot features a colonial-style home with four bedrooms and 3.5 bathrooms. The more unique and original features of the home are still there including a black and gold Art Deco powder room, 1920's ceilings lights as well as the fireplace located in the living room. The home also showcases french doors, hardwood floors, and double-hung windows.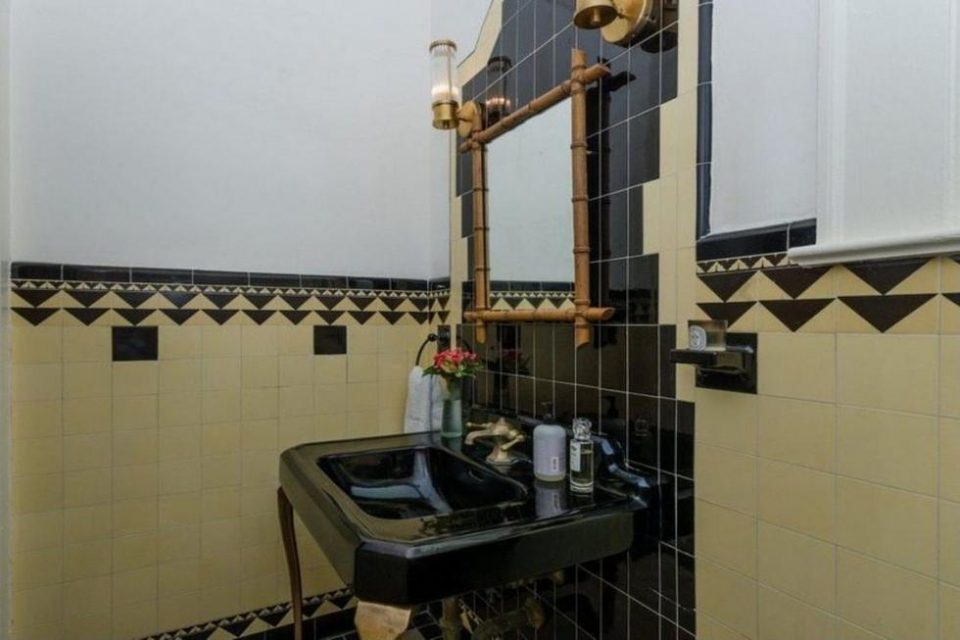 The outside features 100 feet of Biscayne Bay water frontage with a 30x60 foot pool next to a 2-story cabana that is water-facing. At the front of the property sits a guesthouse with 2 bedrooms and 1 bathroom.
The home is currently owned by business partners including developer Todd Glaser who purchased the home this summer for $10.75 million. The plan is to demolish the home and build a modern-style spec home with 8 bedrooms, 8 bathrooms, spa, jacuzzi, and sauna.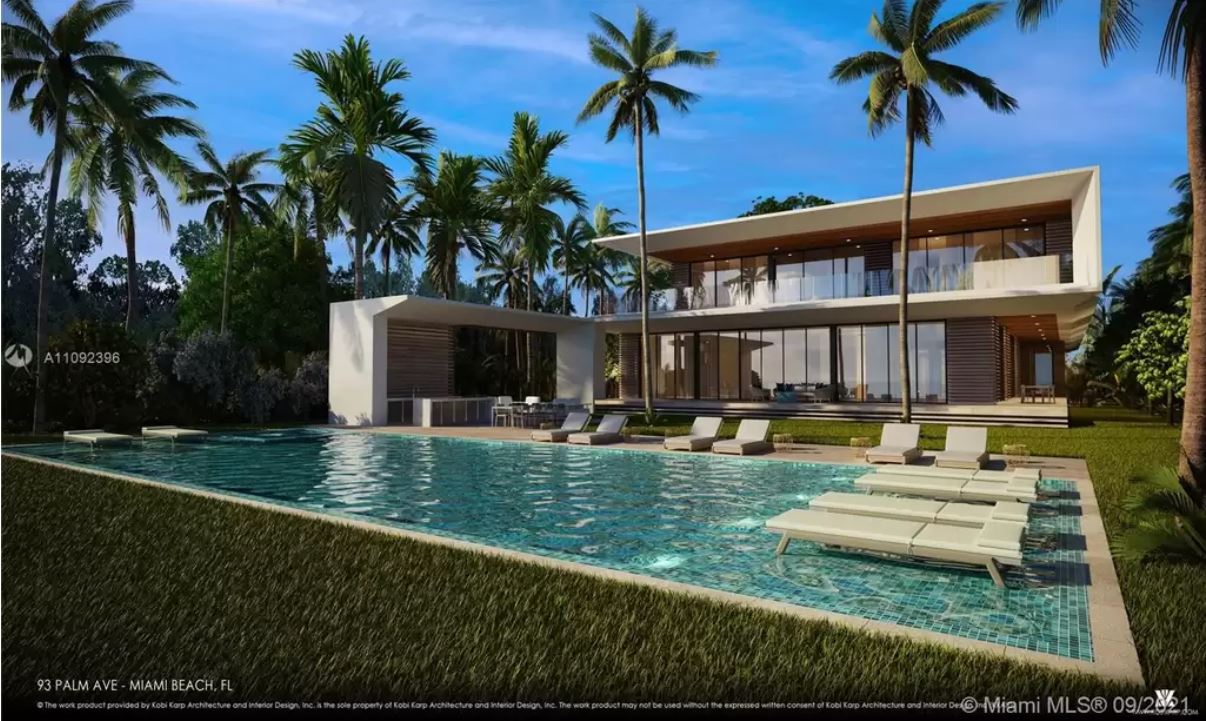 Glaser and business partner Nelson Gonzalez have condemned the house stating that it sits 3 feet under sea level, has water damage as well as sitting water under the home.
The home is currently on the docket for the Miami Historic Preservation Committee's historic designation for the September agenda. According to Glaser, he stated that this will not stop their plans for building the new mansion and beginning demolition of Capone's former home.
The property with the spec home is currently listed for sale at $16.95 million. The modern mansion will be designed by Kodi Karp.