New Construction Condo Deals in the Arts District, Brickell, Downtown Miami, and South Beach
December 17, 2007
by Lucas Lechuga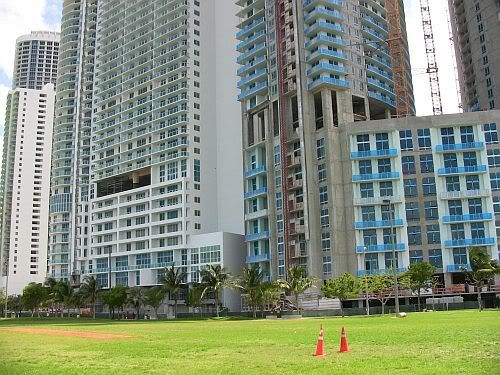 As closing dates for some of South Florida's newest condo developments quickly approaches, the motivation from contract holders to sell is becoming increasingly apparent. I've been receiving a lot of phone calls and emails from contract holders, within the past couple of weeks, who are looking for me to help them find a replacement buyer.
In some cases the contract holders are willing to accept a loss on their contract price in order to retain a portion of the deposit that was made 3-4 years ago. Below you will find some of the better deals that I've come across:
If you're a contract holder and you're motivated to sell then feel free to email me details of your condo and the price that you are willing to accept. Most developer contracts do not allow you to market your unit outside the sales center, so I will post general information here on the blog to see if a buyer emerges.
I'll match buyers and sellers together. The sales centers are in some cases charging higher than normal sales commissions and transfer fees which make it virtually impossible for contract holders to get their units into the hands of end-users. I'm hoping that this blog will help contract holders to get some of their money back, end-users to find a great deal and developers to have less defaulted units. The way I see it is a win-win-win situation for everyone involved.
By the way, I've added a link to this post on my "Deals" page and will be adding to the list above intermittently.