Resales At 1010 Brickell Hit The Market As Opening Day Approaches
August 3, 2017
by Sarah Elles Boggs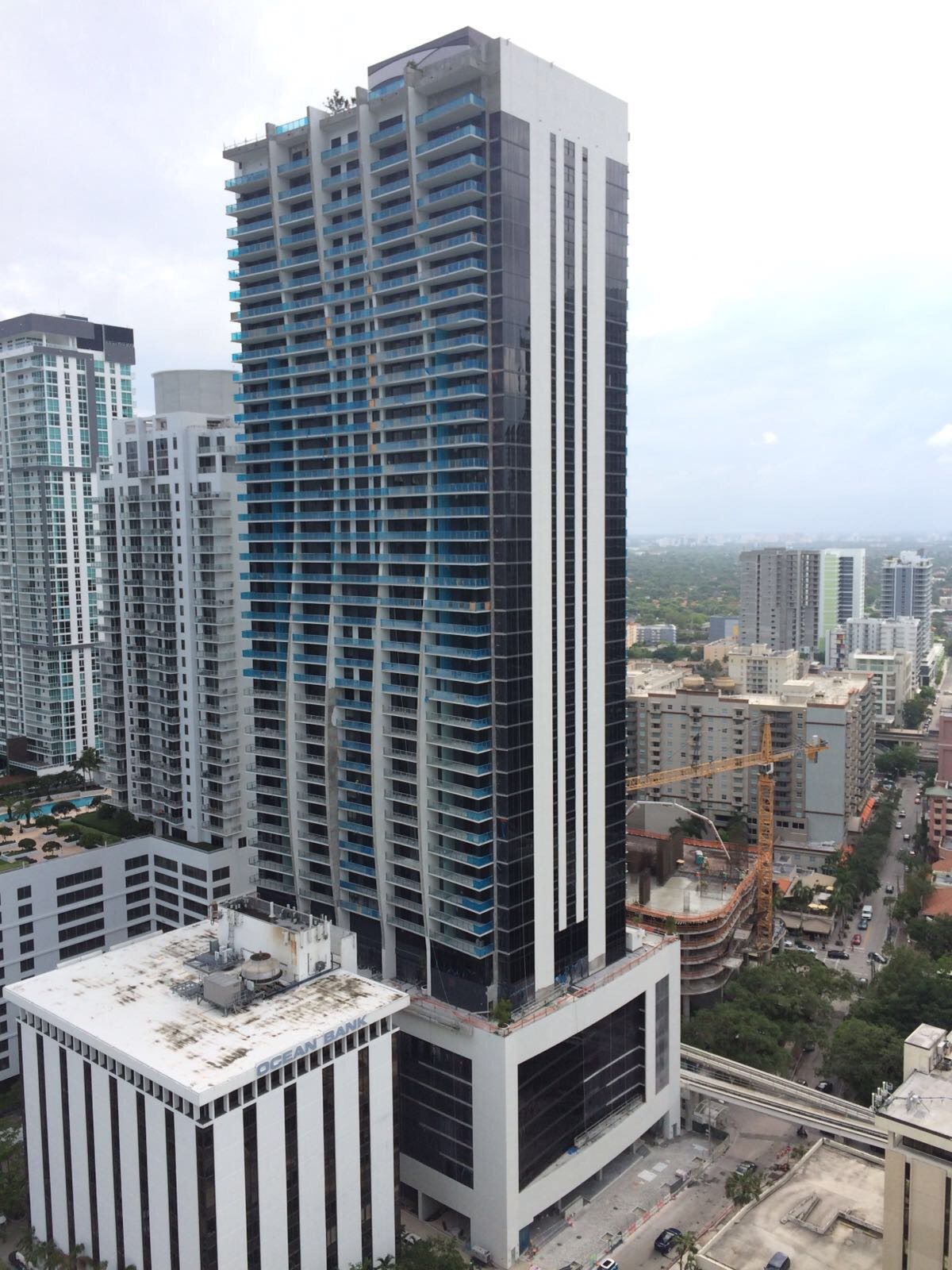 The amenity-rich, Fannie-Mae approved and much anticipated 1010 Brickell is finally preparing to open, bringing 387 new neighbors to Brickell. Although the closing letters have been sent out with anticipated closing dates in August, we have been informed by the developers office that those dates could be delayed into September if the TCO does not arrive this week or next.
As was to be expected after what we have seen in other buildings that opened over recent months, resale listings have already started to appear on the market. There are currently 10 active listings, priced between $571,000 for a 932 square foot 1 bedroom on the 31st floor, up to $1.8 million for the 3 bedroom penthouse. Almost half of the available resales are in the 01 line, the big northeast corner plan with 3 bedrooms, a den, 3 baths and over 2,100 square feet. They are listed for between $1,479,000-$1,639,000. You can compare all of the floor plans here.
Another thing that grabbed my attention is the pricing of these listings compared with the price list that we happened to save when the building opened sales in 2013. Many of these sellers are offering their units far less than they were offered from the developer, which leads me to wonder whether they REALLY need to sell, or whether the developer gave them a REALLY great deal.
We will be watching the closings very closely and scheduling a tour as quickly as possible so that we can figure out which it is! In the meantime, check out this amenity list! Wow!
1010 Brickell Brochure by Sarah Elles Boggs on Scribd