A First Look at a Half-Floor Residence at One Thousand Museum
September 27, 2019
by Lucas Lechuga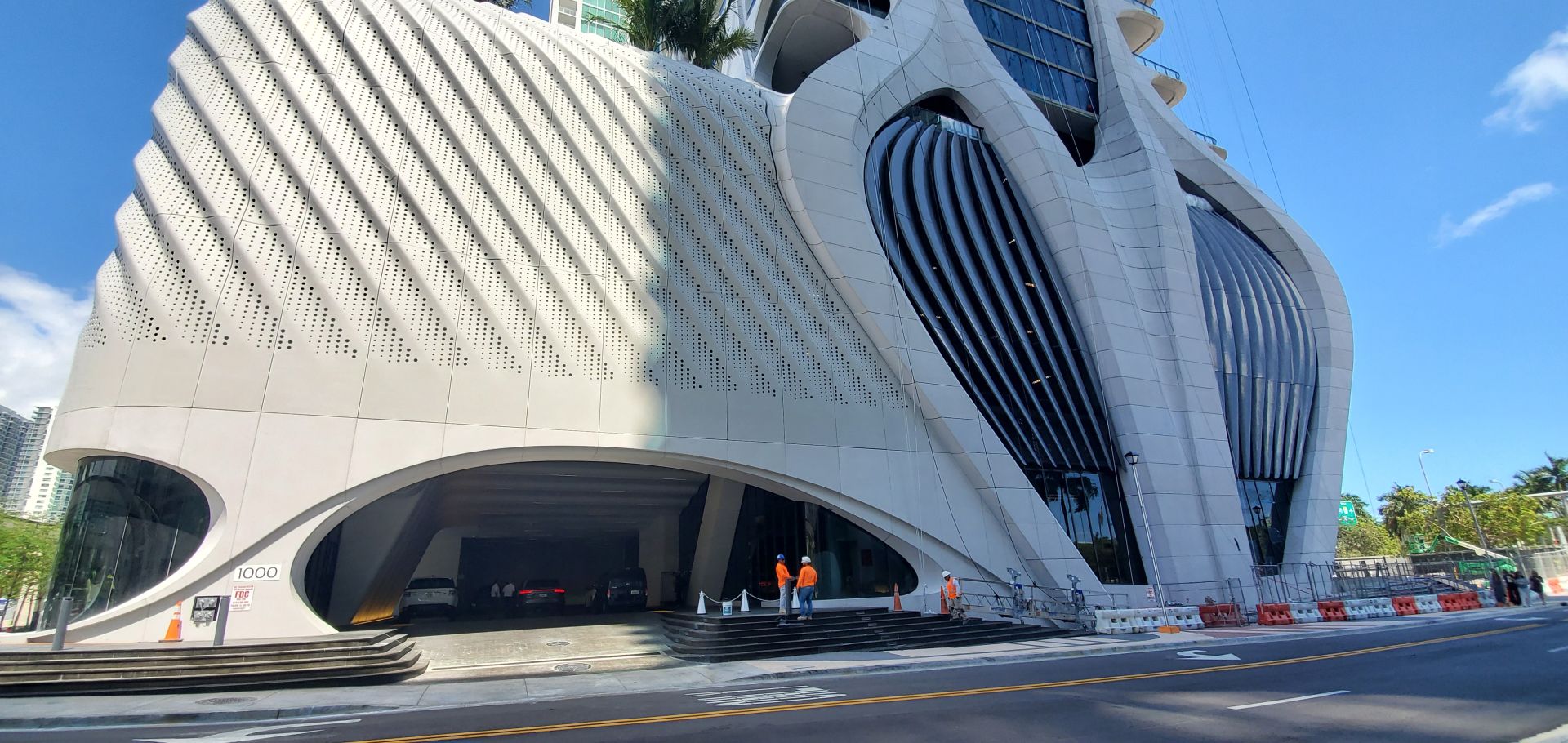 In case you hadn't already heard, closings of residential units at One Thousand Museum started two months ago. In fact, the first closing took place on July 15, 2019. According to public records, the developer of One Thousand Museum has since closed 41 units. One Thousand Museum has a total of 84 condo residences, comprised of 10 full-floor residences, 70 half-floor residences, and 4 duplex townhouses. Keep in mind, there's often a lag (sometimes up to a month) between when closings take place and when they actually appear on the county website.
This past week, I had the opportunity to not only get a tour of One Thousand Museum but also of unit 4901 - a half-floor residence that my broker, Dora Puig, recently listed for sale. It's a 4 bedroom, 5.5 bath condo residence with 4,876 interior square feet plus 733 square feet of terrace. It occupies the entire southern half of the building on the 49th floor. Of special note, the 49th floor is the highest floor that the half-floor-residences exist at One Thousand Museum (the half-floor residences at One Thousand Museum are located on floors 15 to 49 as shown in the image below). In other words, if you desire the best possible view at One Thousand Museum, but don't have the $15M+ budget that the full-floor residences command, the 49th floor is as good as it gets.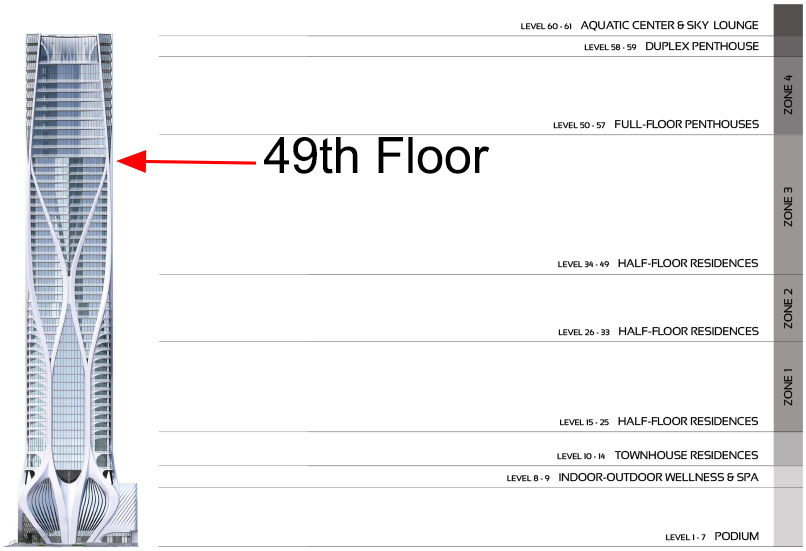 Additionally, of the half-floor residences in the building, the 49th floor is the ONLY floor that has 12-foot high ceilings. All other floors of One Thousand Museum with half-floor residences (floors 15 to 48) have only 10-foot high ceilings. And trust me, those extra two feet of ceiling height make a HUGE difference! Once you see in person 12-foot high ceilings, you won't want to settle for a measly 10, especially once you discover that the price of unit 4901 is in line or lower than the half-floor residences located on the lower floors that don't have the extra two feet of ceiling height. At an asking price of $6.5 million, unit 4901 at One Thousand Museum is very competitively priced.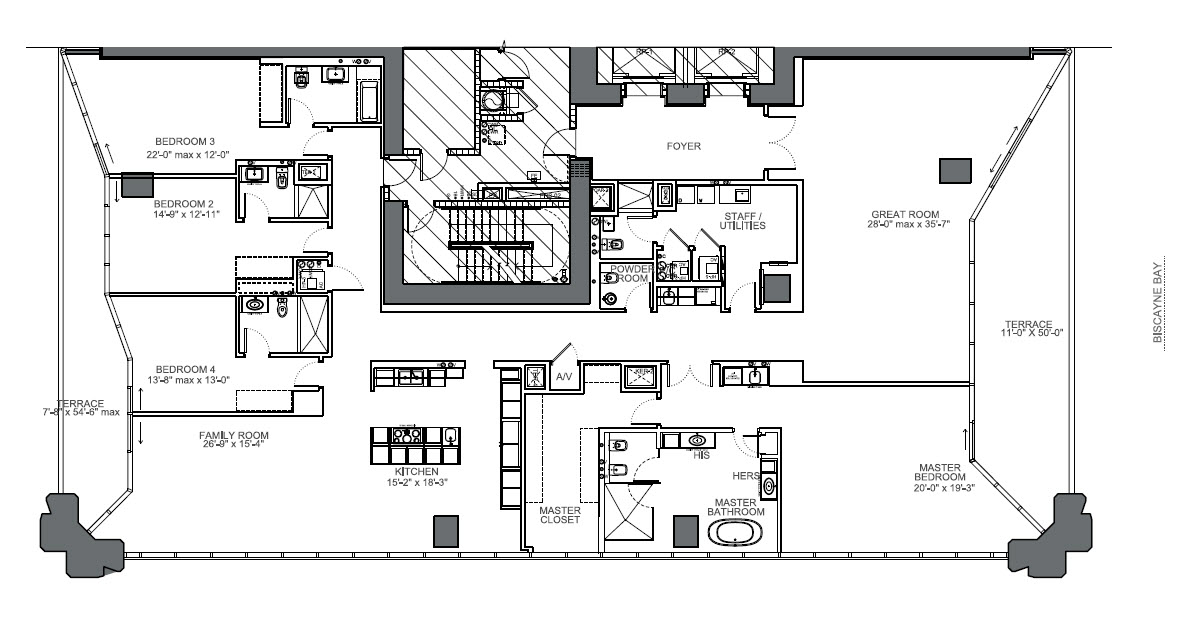 Below are the photos that I took earlier this week of unit 4901 at One Thousand Museum. Keep in mind, I took these with my cellphone, so they're not the greatest of photos, but they should at least give you an idea of the finishes, views, and size of each room. Note: all units at One Thousand Museum are delivered by the developer completely finished.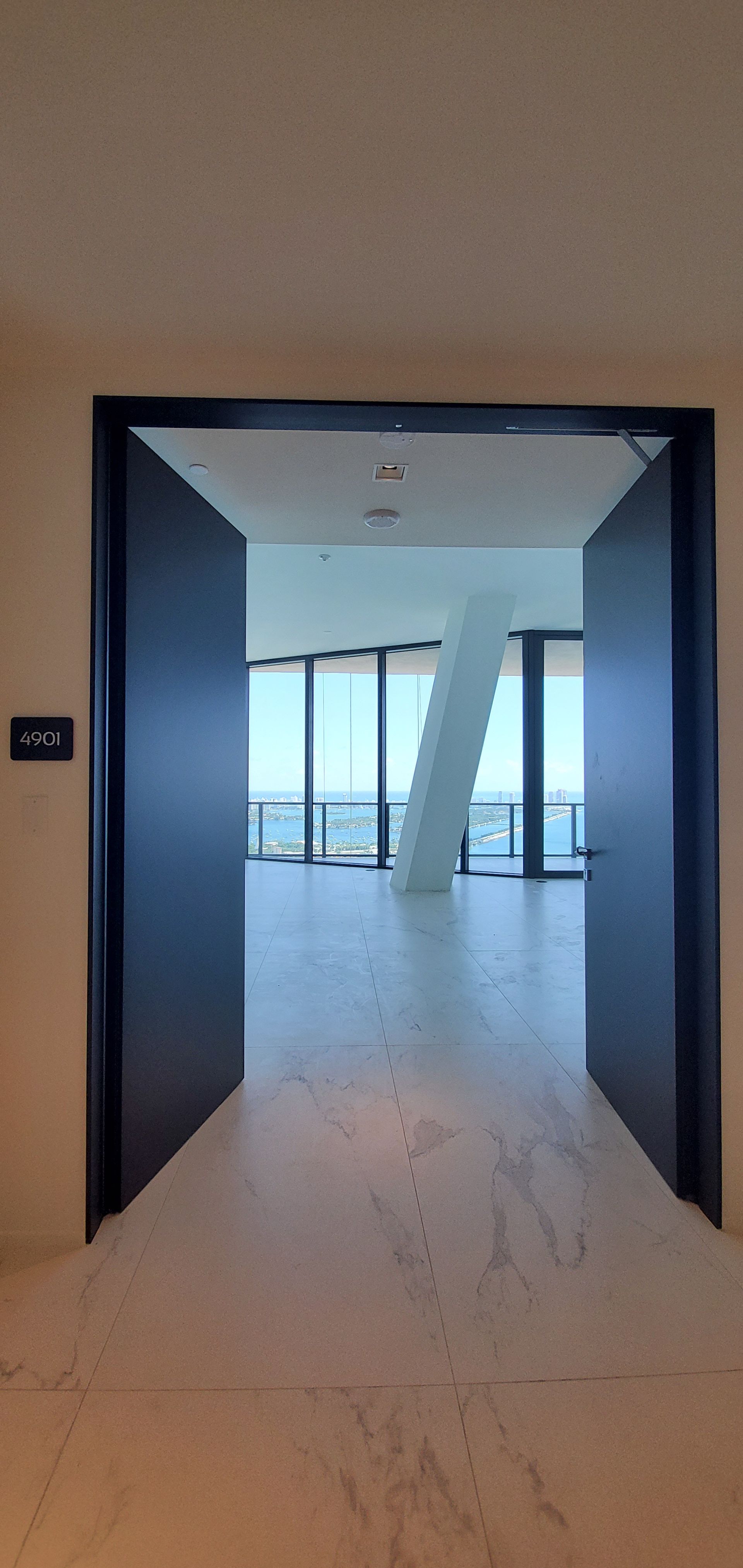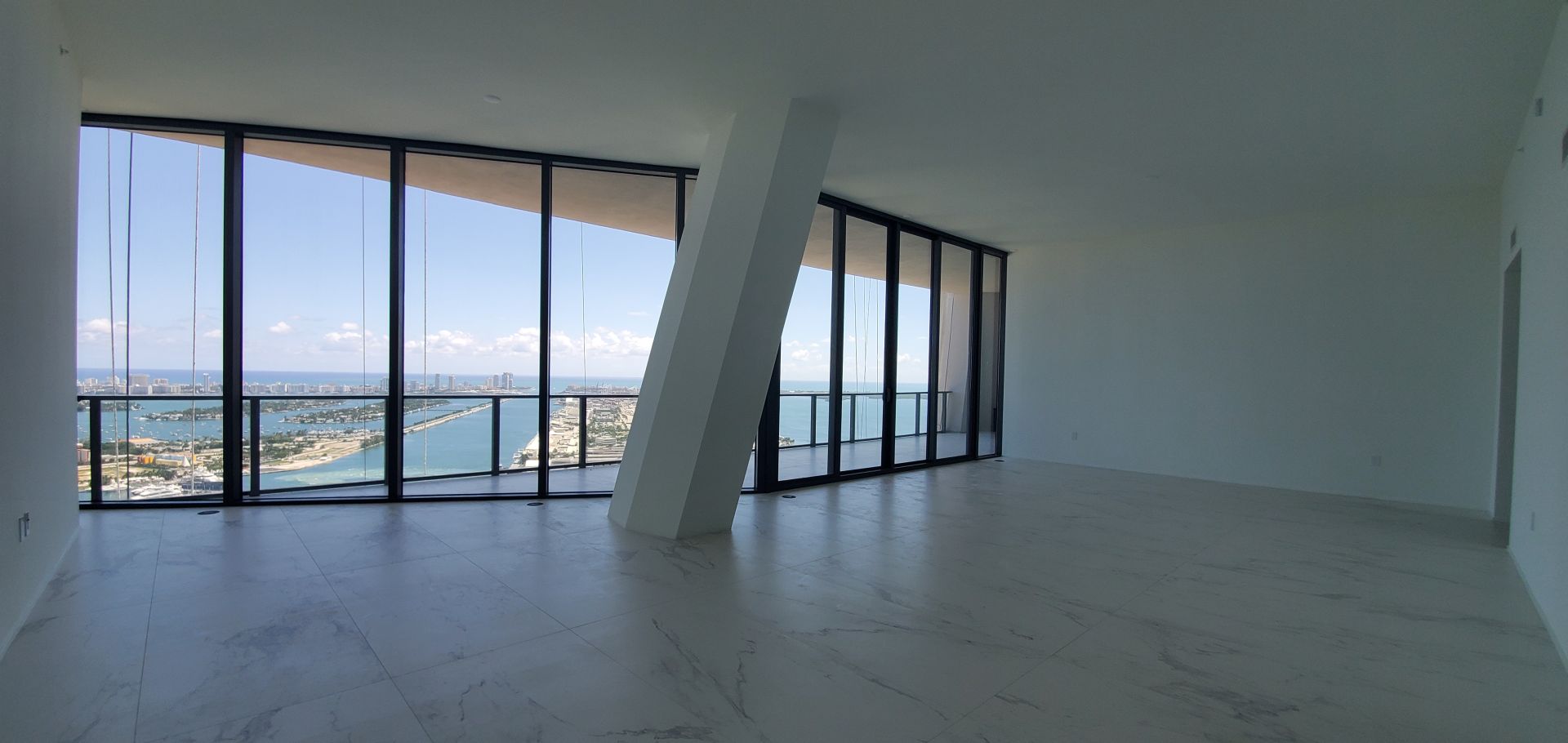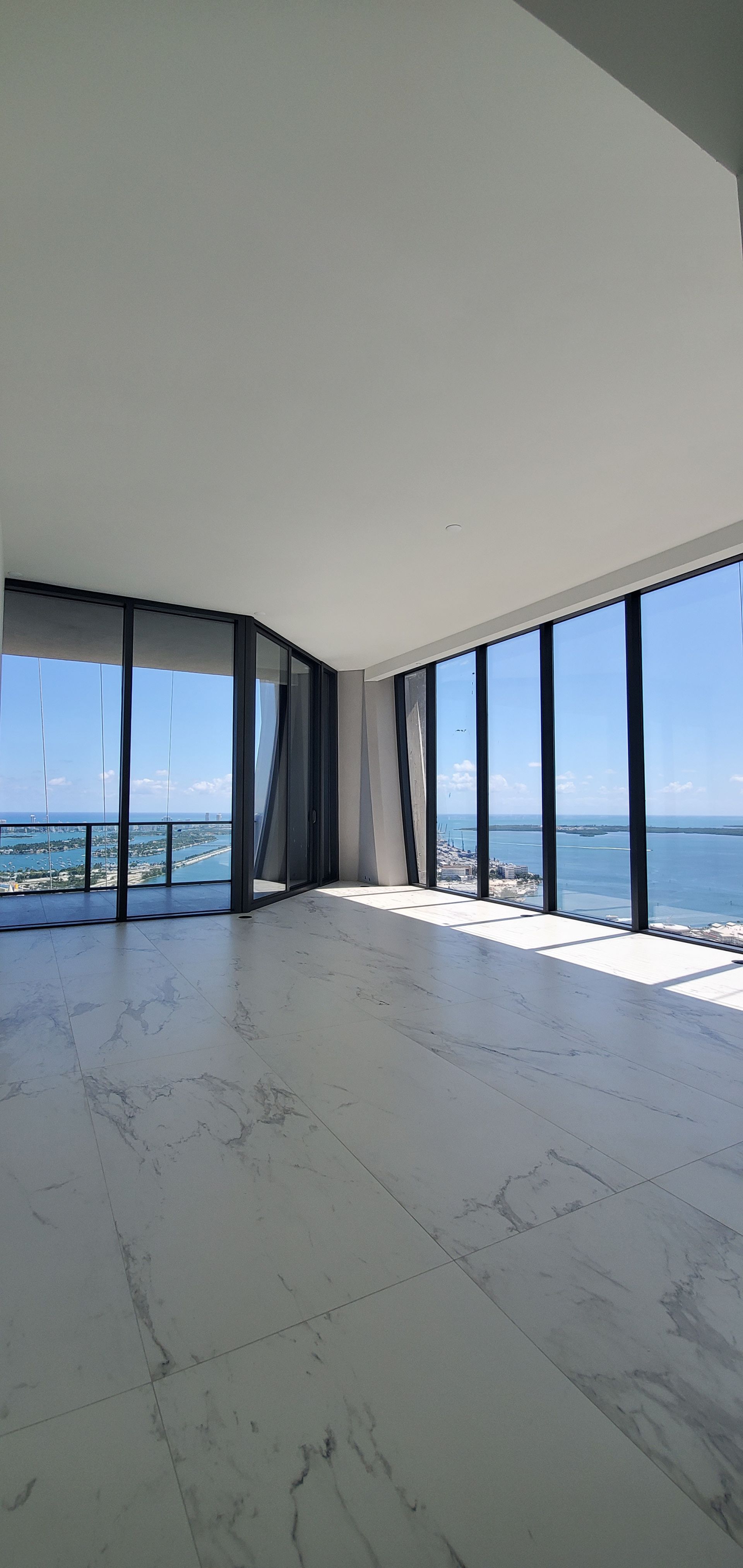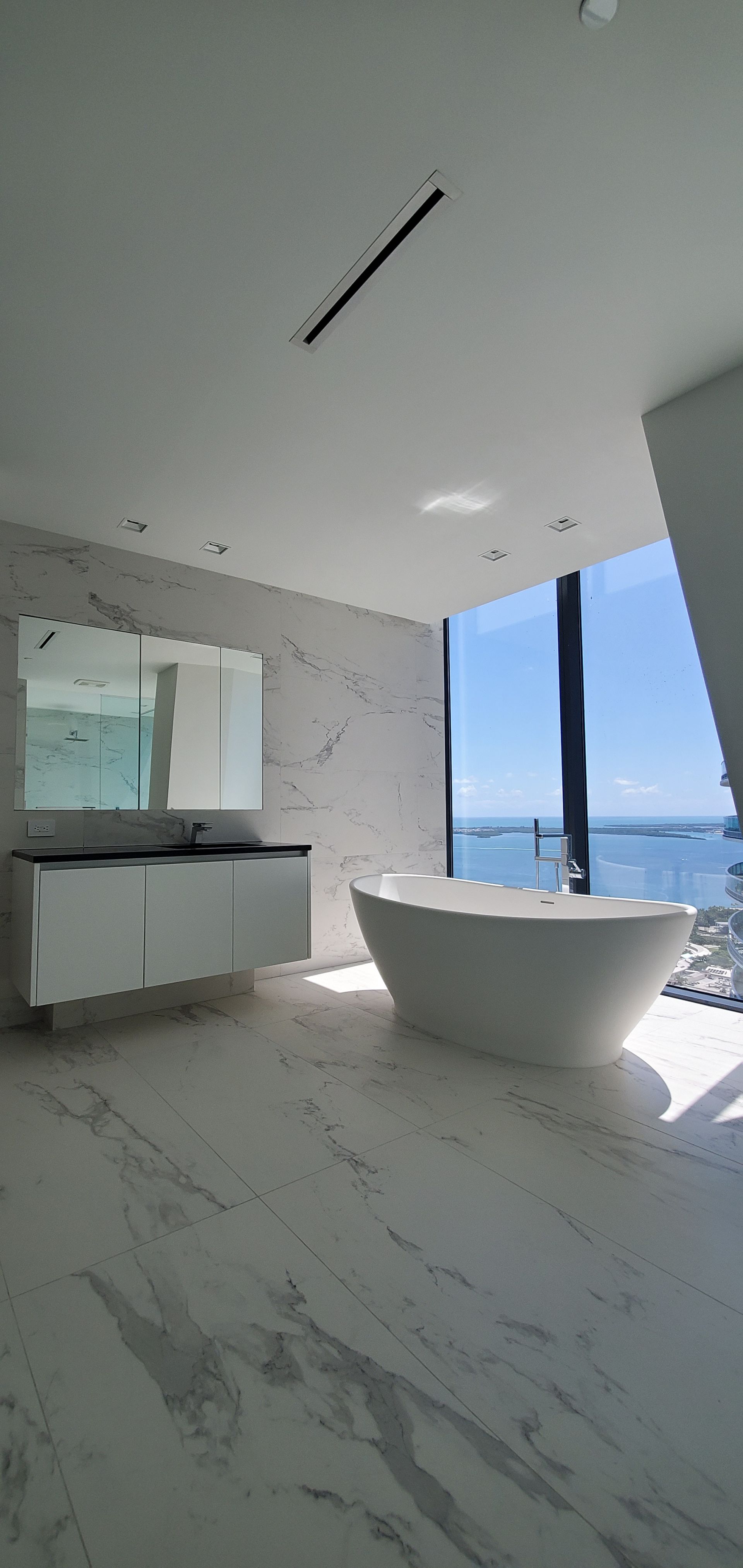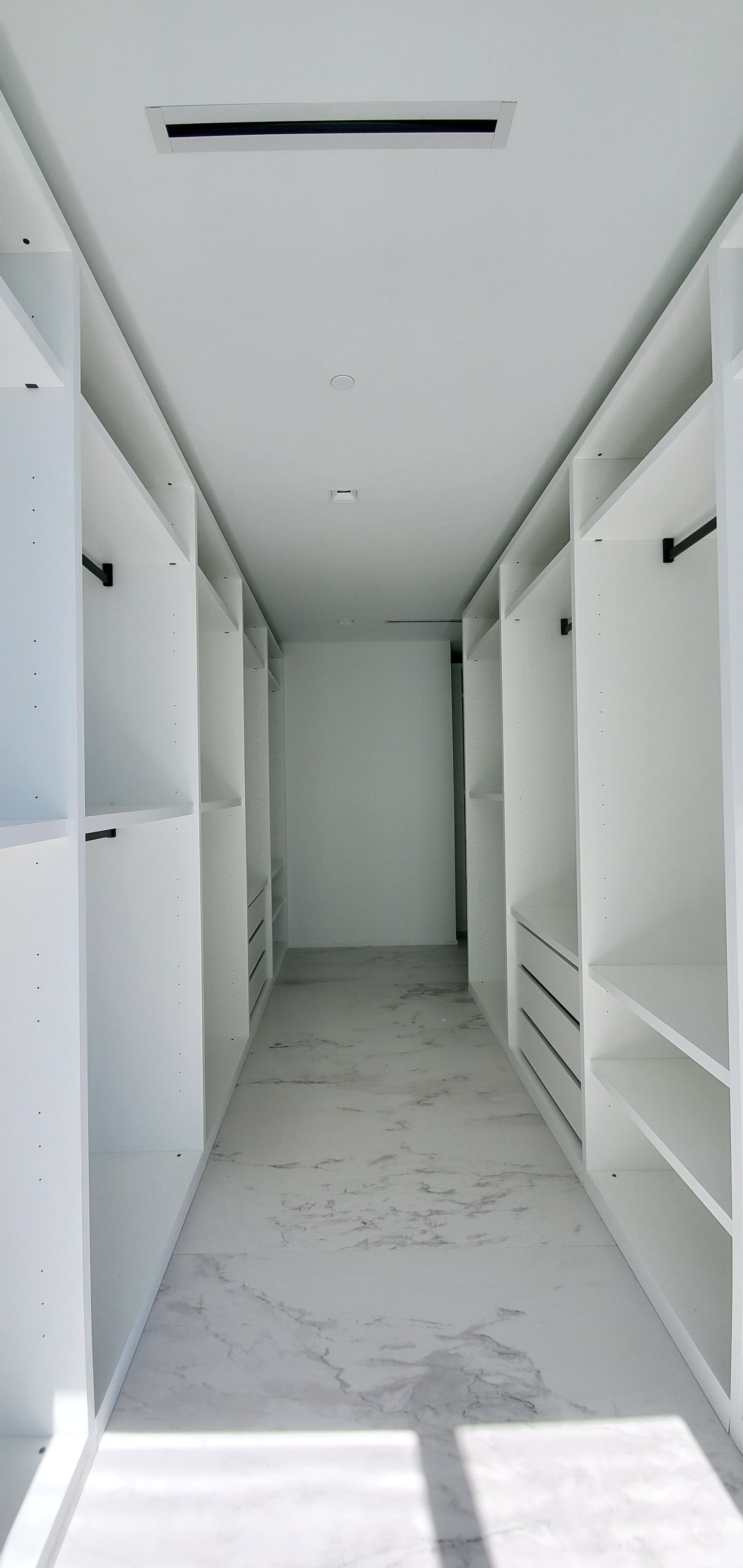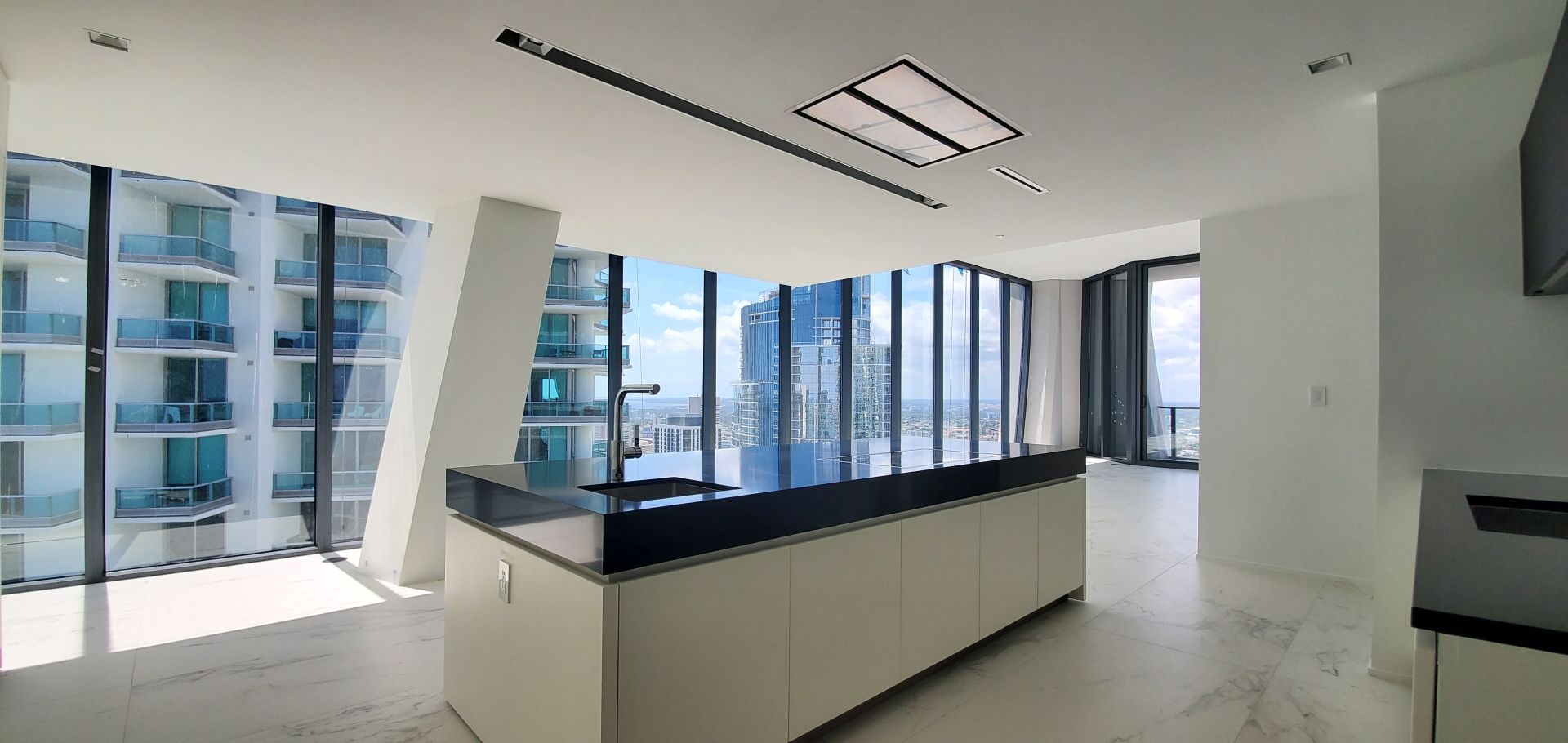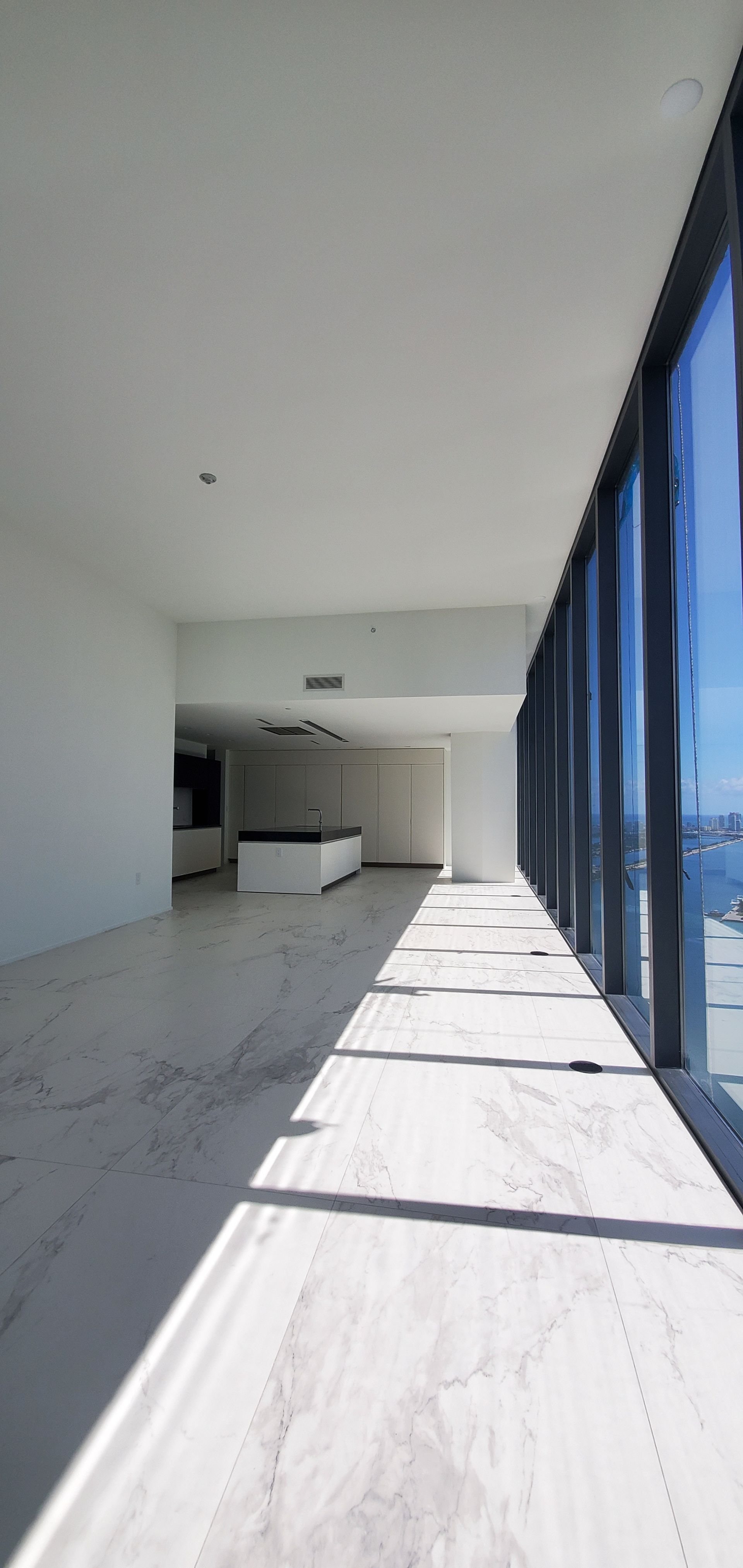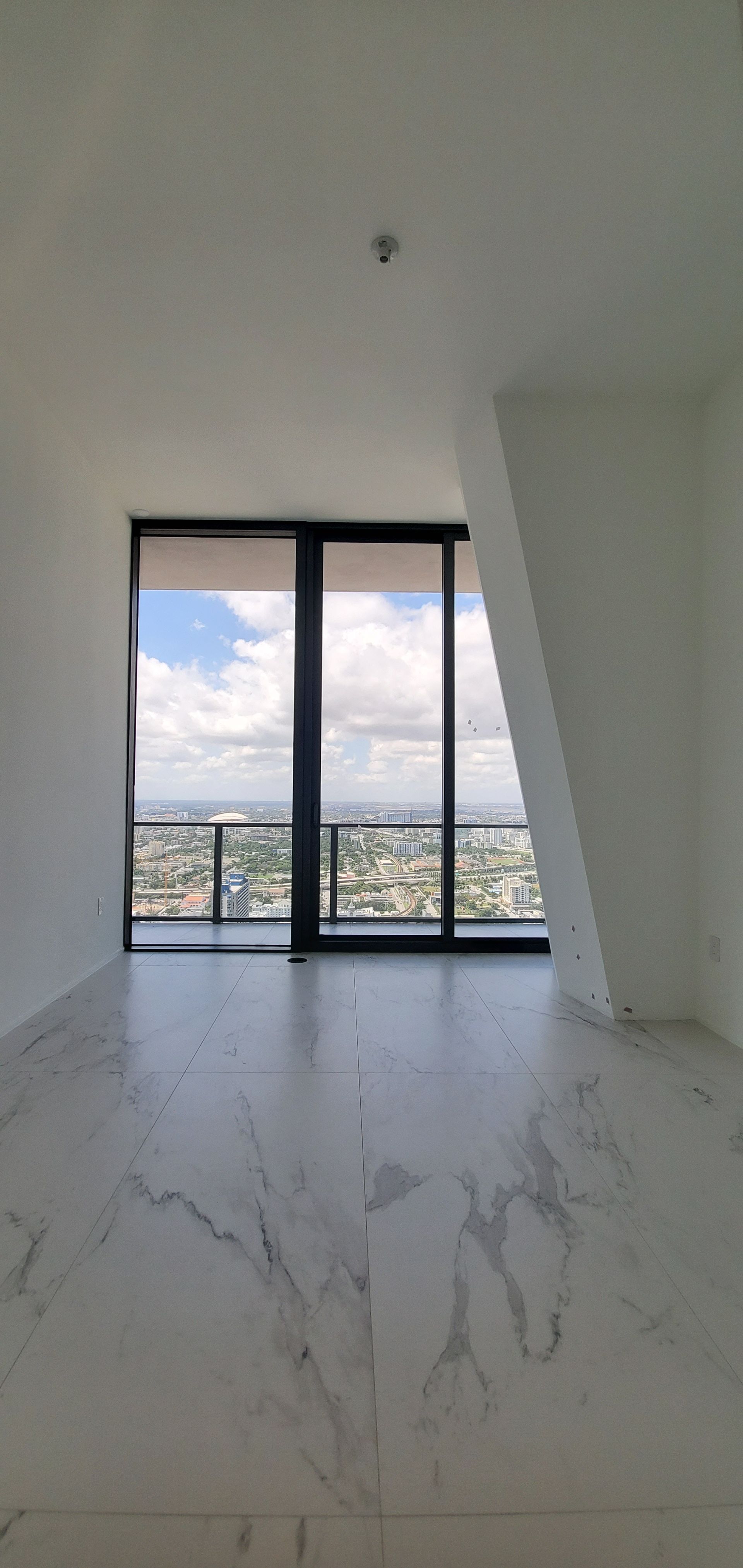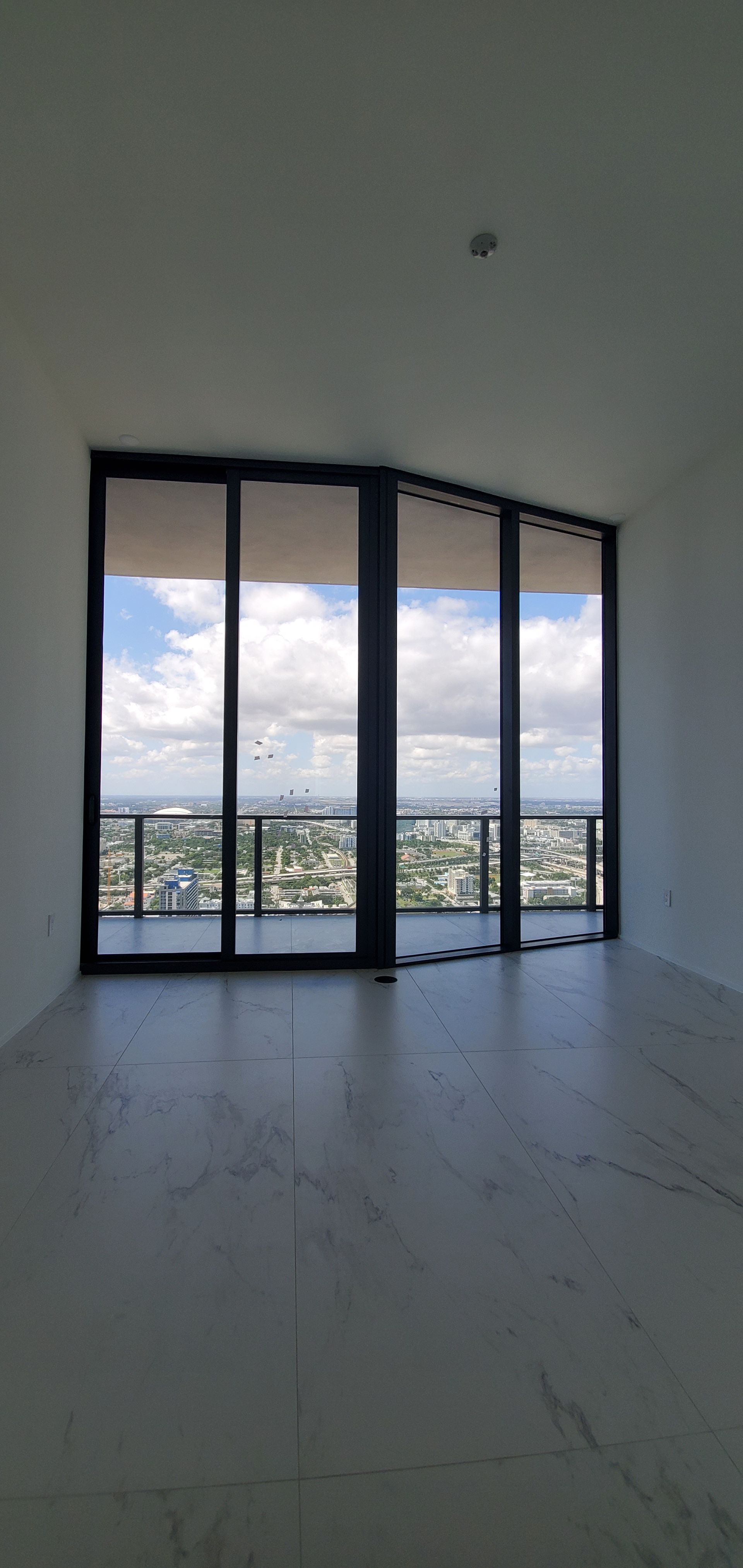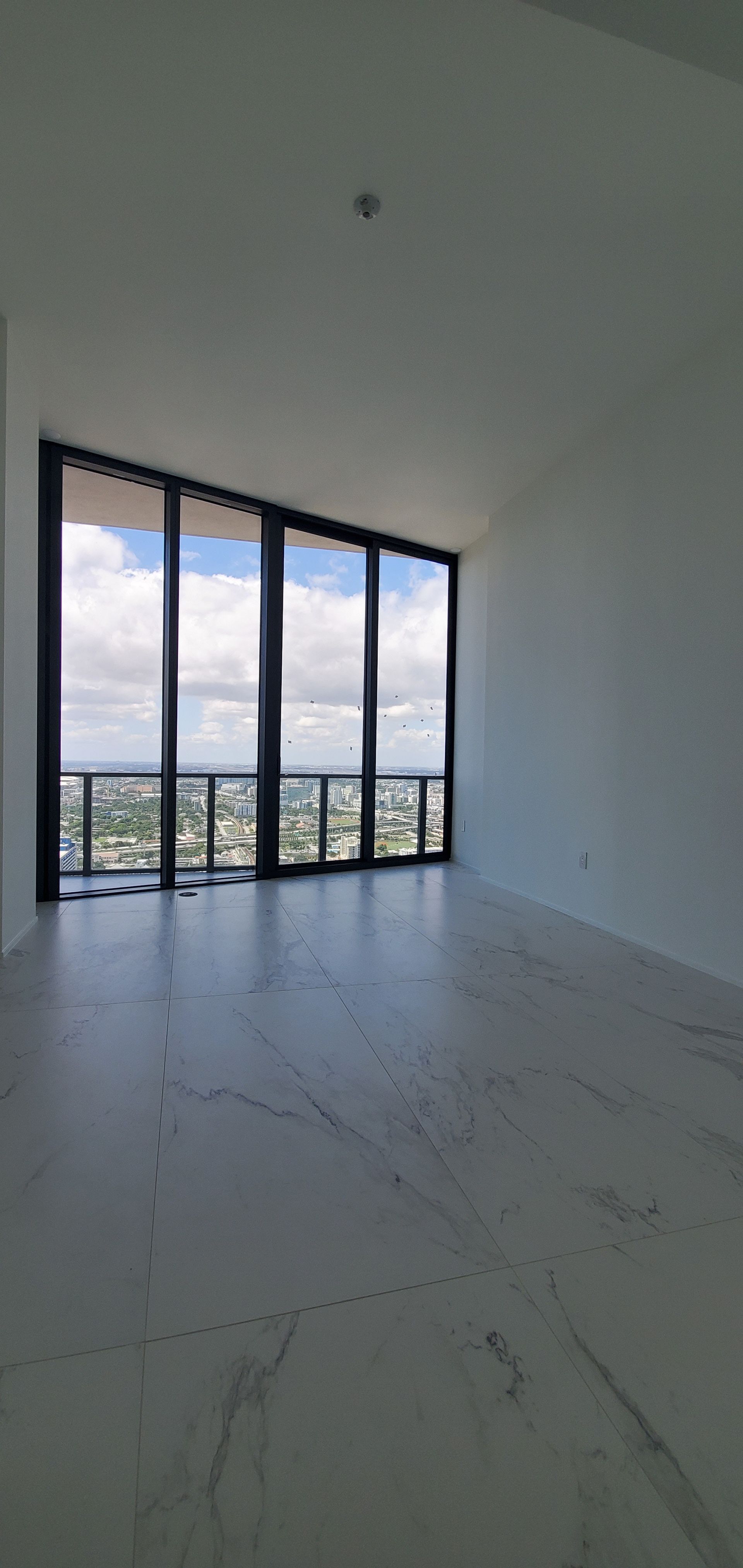 And below is a photo I took of the lobby at One Thousand Museum along with a photo I took of the exterior of the building from across the street. I must admit, I visited One Thousand Museum a bit skeptical but left there blown away. The developers of One Thousand Museum did an amazing job delivering on Zaha Hadid's vision. One Thousand Museum is without a doubt THE best condo development that exists in Miami. The neighborhood may not be the best, but the building itself is. However, give the neighborhood five years. By then, it'll be night and day to what you find now. The only thing lacking from the Park West neighborhood is true walkability...but that will change in coming years once Miami Worldcenter is delivered. Beginning next year, Miami Worldcenter will bring to the neighborhood over 300,000 square feet of retail. That's the missing piece!