One Thousand Museum Construction Update: Cladding Panels Have Arrived!
November 4, 2017
by Sarah Elles Boggs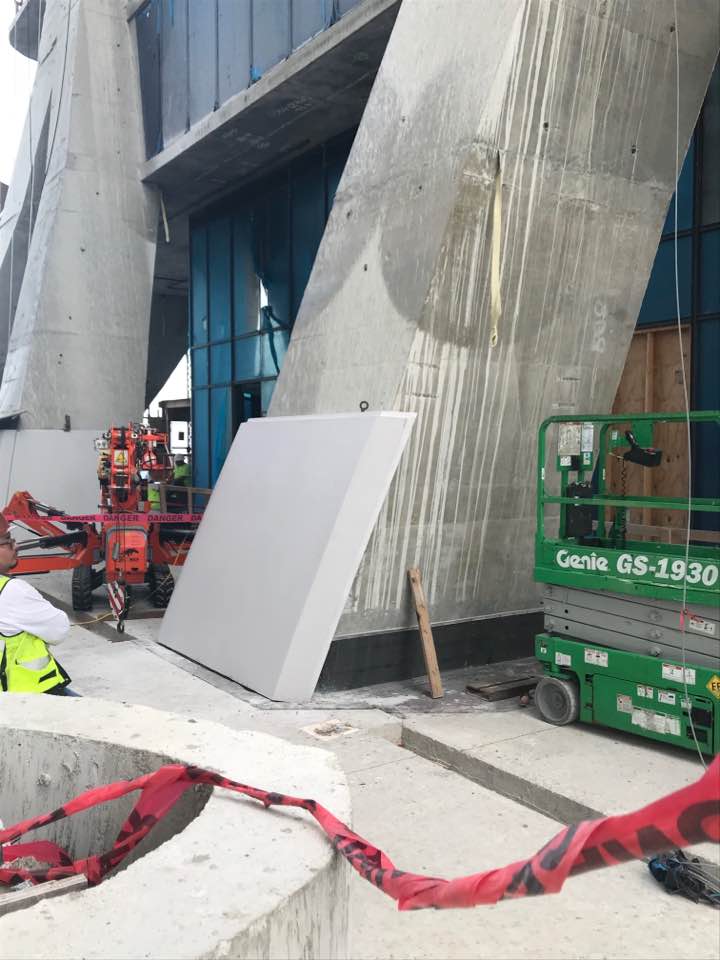 For those who are curious about how and when the exoskeleton on Zaha Hadid's One Thousand Museum will be finished, your wait is over. The massive GRFC (glass fiber reinforced concrete) panels that will cover the exoskeleton have begun to arrive, according to developer Louis Birdman.
The panels are what will give a smooth curvaceous finish to the rough concrete structure, Birdman said in a Facebook post earlier today as he shared photos of the progress. "The process has started on level 8 and they will be working their way around the base of tower and up to level 15, then down the columns to the ground and after that they will start cladding the garage podium on the west, south and east elevations. Then they will finished with the installation of the massive 7 story architectural fins on the east and south elevations."
It will take nearly 5,000 custom pieces of GFRC to create the signature curves, and they also serve as an additional protection to the building, in the even that Miami is visited by another hurricane. Adding to the challenge, all of the formwork has to be shipped to Miami from the supplier in Dubai.
Here is a quick video that details how GFRC is made. It was also used on the facade of a building in Miami's Design District.