Construction Update for West Eleventh Residences
March 17, 2023
by Jacki Taylor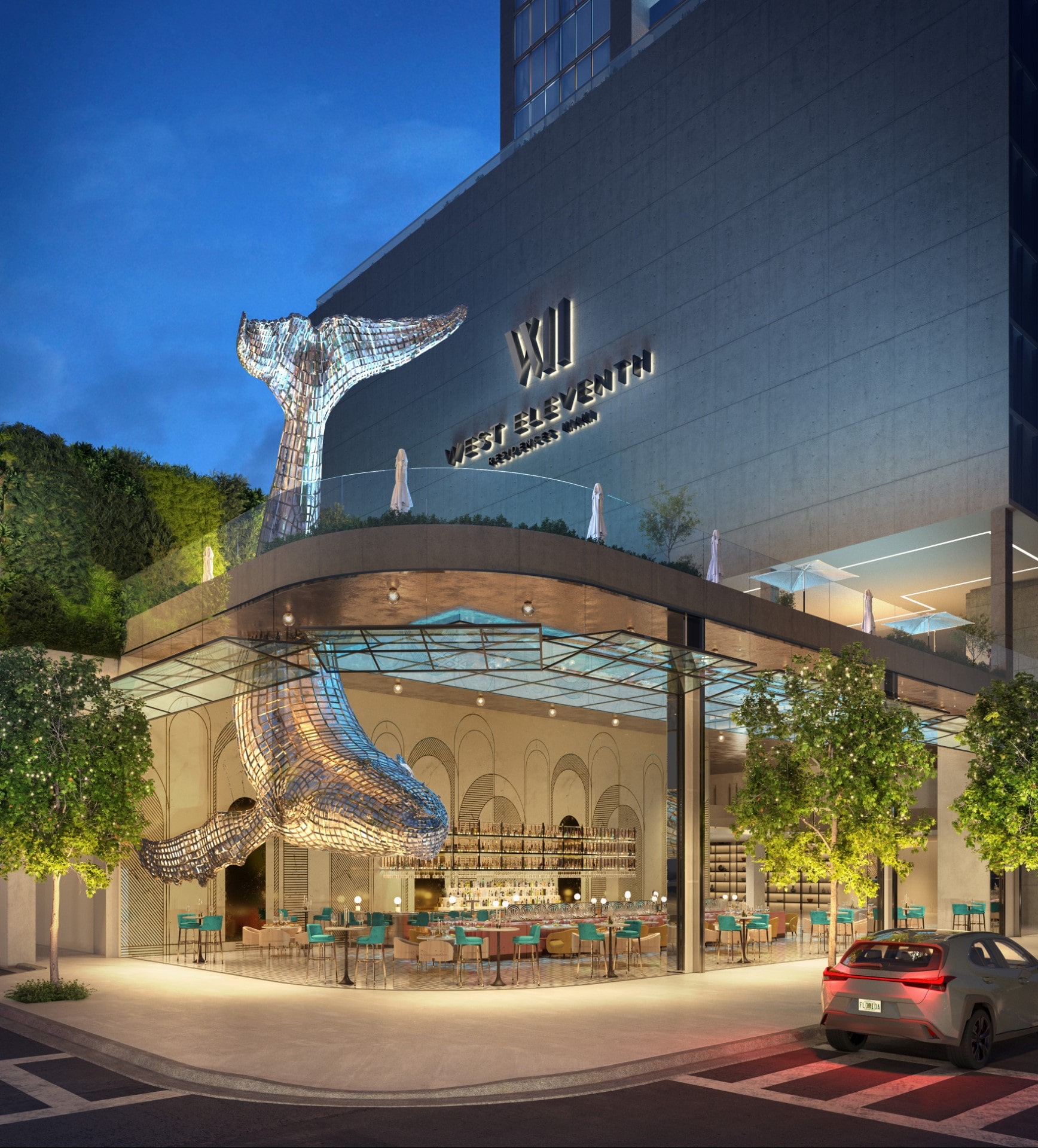 The Federal Aviation Administration has received a request from developers, Property Markets Group, Lion Development Group, and Marc Roberts Companies to approve their most recent project, West Eleventh Residences.
The new development will rise 44 floors and feature 659 completely furnished, turn-key homes and a spectacular 30,000 square foot, tri-level immersive entertainment and culinary hall on the first floor.
The project located at 18 Northwest 11th Street in the Park West District, will be the first of its kind for a special emphasis on offering flexible short-term rental options and centralized management.
On March 6, 2023, the FAA received an application for the tower that would be 482 feet or 493 feet above sea level.
Records from the Miami Building Department show that the demolition permits for the West Eleventh Residential Property were submitted on February 22. 12,473 square feet of demolition are part of the project's scope and are expected to cost $67,285. The general contractor is identified as Chin Diesel Corp.
Residents of West Eleventh will have access to more than 20,000 square feet of luxurious amenities that have been carefully selected to maximize owner comfort. A resort-style pool, exclusive lounge areas, cutting-edge fitness and wellness facilities, a renowned on-site restaurant, and more are available as amenities.
The beginning of sales for West Eleventh Residences was announced by the developers in February. Owners will have the exceptional option to welcome guests on Airbnb 365 days a year, with completely centralized management and hotel-level amenities, thanks to the development. The concierge staff will give resources for quality photos and help owners create tailored listings, including writing the ideal ad description.
West Eleventh Residences is a part of the ambitious District 11 development along Northwest 11th Street in Miami's Park West neighborhood, which also includes three buildings. The 65-story towers E11EVEN Residences and E11EVEN Residences Beyond are being built in addition to West Eleventh Residences by the developers. The renowned Sieger Suarez Architects are responsible for the design of all three projects, displaying their prowess in building stunning skyscrapers that meet the demands of contemporary living.