Venetian Islands Waterfront Manse Trades For $9 Million Post-Irma
October 9, 2017
by Sarah Elles Boggs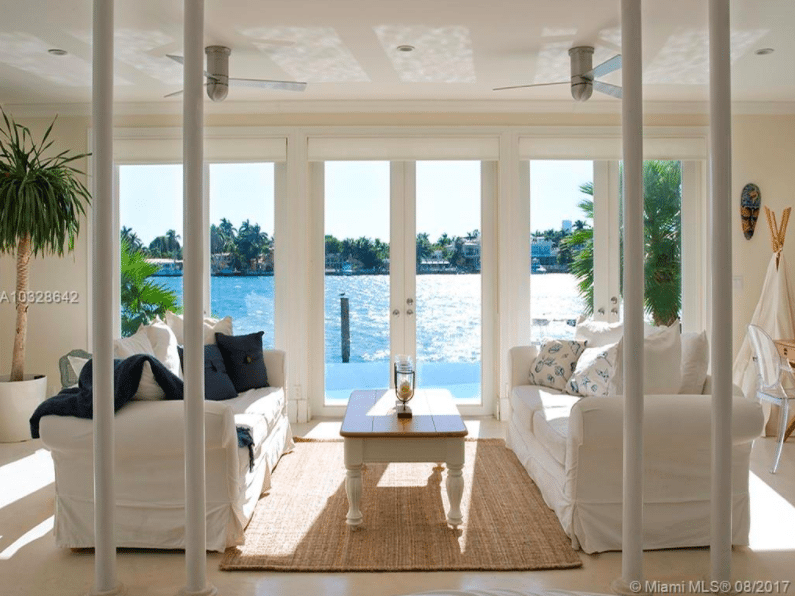 Despite our brush with Hurricane Irma last month, it seems that buyers have not been scared off from waterfront real estate. A charming Colonial-style 5,600 square foot waterfront home on Dilido Island has sold for $9 million, or $1,600/square foot ($540/ square foot if you are calculating the land value)..
The buyer, who hails from Ecuador, was represented by Dora Puig of Luxe Living Realty and is also the broker for the Miami Condo Investments Team. "People are paying premiums on land to live on the Venetian Islands," she told the Miami Herald. "Even after the hurricane scare, deals are closing. People are not running away."
The home was originally built in 1941 and has 4 bedrooms, each with a bay view, and 5 bathrooms. The 16,700 square foot lot has and infinity-edge pool and 132 linear feet of bay frontage with a boat lift.
This sale marks the most expensive single-family transaction since the storm passed. According to the Venetian Islands Market Statistics page, the average sales price per square foot on the islands over the last 6 months is $1,520/square foot.