Another Former Miami Heat Player Sells Miami Mansion
January 3, 2022
by Jacki Taylor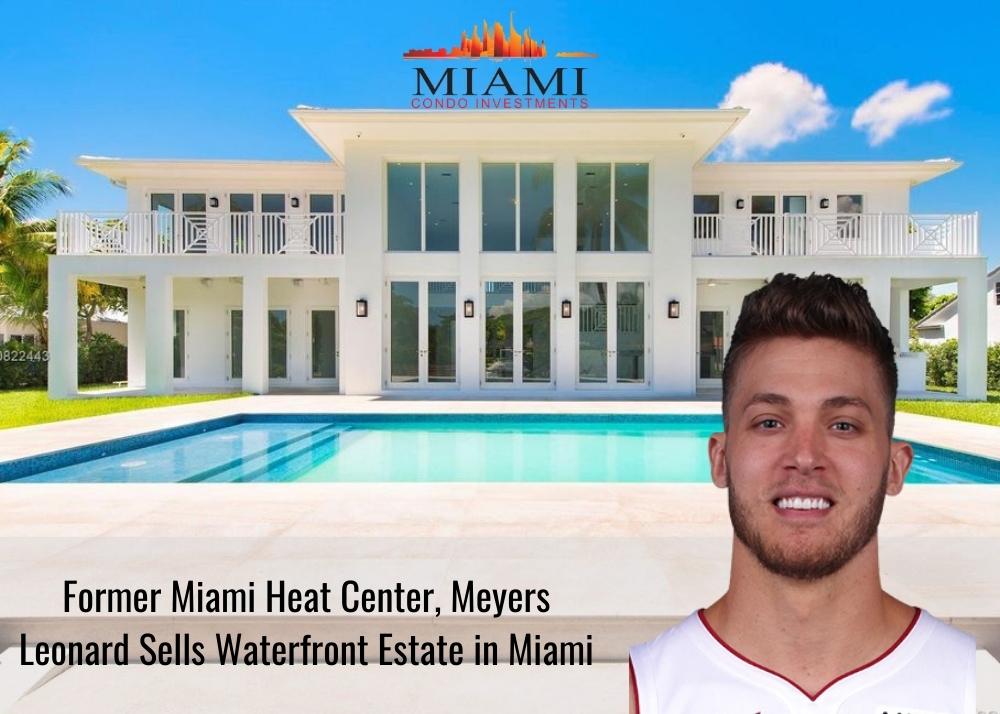 We have been seeing a lot of Miami Heat basketball players, as well as former players, sell their Miami homes. Now we can add former center, Meyers Leonard to the list with his recent sale of a Bay Point waterfront home for $10.89 million.
Leonard and his wife, Elle purchase the home in February of this year for $7.78 million. The property is located at 741 Buttonwood Lane features 6,819 square feet of living space sited on 0.43 acres on an interior lot in a canal with direct access to Biscayne Bay.
The modern waterfront with vine-covered loggias surrounding the exterior showcases 7 bedrooms with 8.5 bathrooms. The estate was built in 1996 and was renovated in 2018 to feature high ceilings, Italian cabinetry by Italkraft, oak hardwood floor throughout, and stainless steel appliances. Outdoors, you will find a 2 car garage, entertainment area with custom seating, and a heated pool/spa. The new owners will also enjoy the aluminum deck with a boat lift.
Eduardo Marquez and his wife Gabriela are listed as the buyers for this property. Marquez is the President of Lucky Player Vodka (located in Miami). The mortgage for the buyers was provided by Citibank for $6 million.
Meyers Leonard, originally from Virginia, played high school basketball for 2 years then was drafted into the NBA in 2012. He was a first-round draft pick but 11th overall. He was traded from the Portland Trail Blazers to the Miami Heat in 2020 where he assisted the Heat to reach the NBA Finals for that year. In 2021, he re-signed another contract with Miami but ended up injuring his shoulder in January 2021.
In a recent Instagram post, Leonard stated on his future of the NBA, "I'm simply not healthy enough to play." He also stated that he is looking forward to 2022 and what is in store for his career and family.