Virtual Reality Tour of a Trophy Penthouse in Downtown Miami
April 10, 2020
by Lucas Lechuga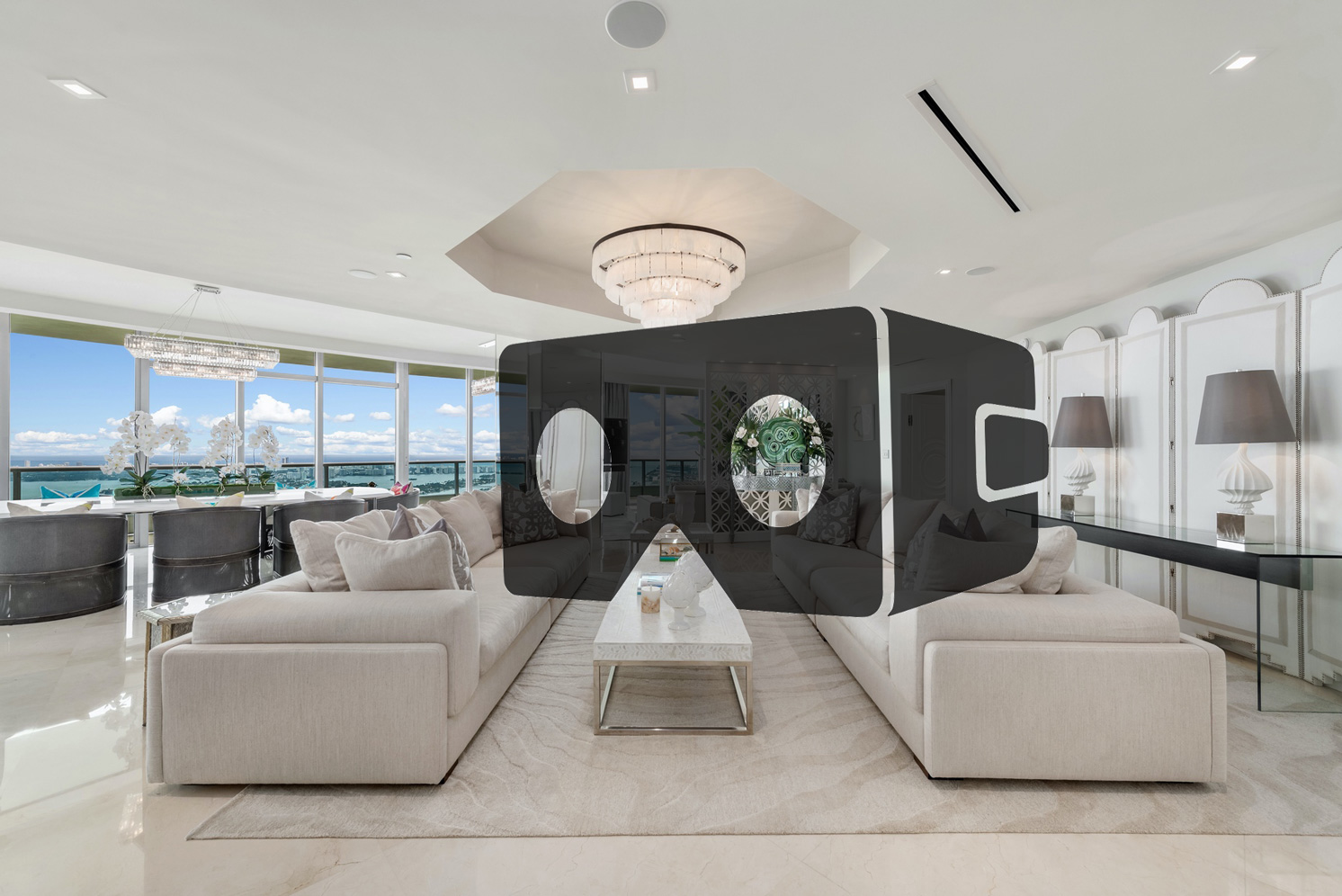 In a time where most of us in this world are constrained to the confines of our homes, virtual reality offers an escape from the monotonous, melancholic doldrums. For the real estate industry at large, virtual reality provides an opportunity for prospective buyers to virtually experience faraway properties from the comfort of their living rooms. And make no mistake about it, with the use of a virtual reality headset, the experience can feel lifelike.
So that you can experience it for yourself, below, I've included a 3D virtual reality tour of my trophy penthouse listing at 900 Biscayne Bay. Again, to get the FULL experience, you will need a virtual reality headset but, even without one, you can still appreciate the awesomeness of this technology. Just be sure to watch it in full-screen mode.
The virtual reality tour below begins as you exit the elevator into the private elevator foyer. From there, the right-hand side of the residence includes the salon, kitchen, dining area, living room, master bedroom, and master bathroom while the left-hand side includes the media room, second and third bedrooms, second and third bathrooms, half bathroom, and laundry room.
Property Details
Asking $2,999,000
3 Bedrooms + Media Room
3.5 Bathrooms
3,535 Interior Sq Ft
991 Exterior Sq Ft
61st Floor
36x36 Marble Floors
To view additional virtual reality tours of Miami luxury real estate, visit our recently launched Virtual Reality Lounge.