If Flipping Preconstruction Condos For Profit Doesn't Work, What Does?
September 25, 2016
by Sarah Elles Boggs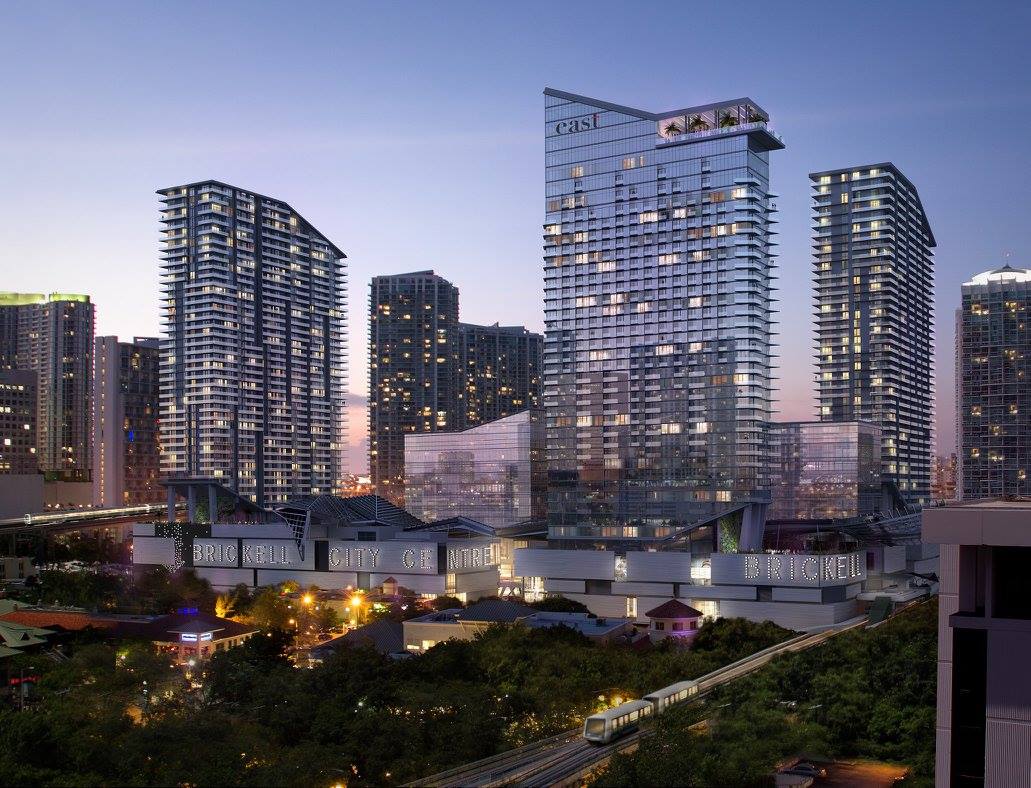 Lucas acknowledged it back in November with his blog post about the success of IconBay. This week, both CurbedMiami and The New Times have concurred after a formal study proved that flipping preconstruction condos for a profit is a bad idea. The only person who makes money is the developer. But if that's true, then why are preconstruction investments so popular in Miami?
Well for one, developers and their salespeople are incredibly savvy. They sell a dream. No investor should go into that transaction unrepresented by a trusted buyers' rep. The representatives in the sales offices of the buildings represent the project, not the buyer. They may be supportive and have great ideas, but the sales center representatives exist and are paid to fill that building up. Always, and I mean always, have a buyers' representative.
Aside from the savvy sales strategy, foreign investors are many times able to take advantage of our exchange rate, making their purchases less expensive than a dollar to dollar transaction. This is great, as long as everything goes according to plan over the next 2-3 years that the project is under construction. But what happens if something goes down in their country (or in the US), making the exchange rate not so attractive? (Looking at you, Brazil). These investors are now finding that their money has been parked in Miami without earning a return for the last 3 years and to add insult to injury, they are not able to resell their investments for a profit even if the exchange rate had remained favorable.
For those who like to watch currency conversion rates, we have a special treat coming up for you in the next week or so. Stay tuned, but for now let's stay on topic…
What should the preconstruction investors do?
I am not trashing preconstruction condo sales in general, just preconstruction condo sales for short-term investment. New projects are a great idea for people looking to buy a new home, vacation home, or a long-term rental investment.
In my opinion, investors who have already purchased a condo from a developer should hold them until the inventory has absorbed. The rental values will fall over the upcoming years because the market is flooded, but the condos are still beautiful and we will bounce back.
People still want to live in Miami. The condos are beautiful, people love to be the first resident in a building, and we can chug along with the rentals until the oversupply is absorbed and prices will increase.
What about current investors who are eager to make a profit short-term?
One option to make a relatively quick profit in the Miami condo market is to buy in a building that has upside potential. This would be a building that is in the process of solving litigation, is nearly finished reselling a batch of distress sales, or has some other reparable defect. The defect would drive the sales price down, then resell after the issue has been resolved. I have had investors experience success in this strategy at the Vue at Brickell, Neo Vertika, and Latitude on the River in Brickell and Blue Condo in Edgewater.
One investor purchased an apartment through a foreclosure sale at Vue at Brickell in 2010 for $159,000 (true story). He leased the apartment for a couple of years and then resold it for $375,000 after the distress sales were all absorbed. He made a small return on the rental and then cashed out. Some of the buildings that I think are good opportunities now for this strategy are BrickellHouse, IconBrickell, and 500 Brickell.
We all know about BrickellHouse's trouble, but once their parking situation is fixed, the sales prices will rebound. Since the rental prices haven't been affected relative to the sales prices, it would be a good investment option. The same holds true for IconBrickell, although I anticipate their rental prices will be affected more than BrickellHouse since the pool area of Icon is one of the big draws for tenants there. 500 Brickell is still working through the litigation surrounding the Chinese drywall that was discovered three years ago, making mortgages near impossible and driving the sales prices down. Since the actual apartments have long since been repaired, it is a popular building for tenants.
Another strategy would be to buy an apartment in a building that has a unique quality that is attractive to tenants. Some of my favorites for this strategy are Jade Residences at Brickell, Infinity at Brickell, Blue Condo in Edgewater and MarinaBlue in Park West.
The views, layouts and quality of Jade are unsurpassed, making it a popular choice for buyers and tenants alike. It is one of the few buildings in Brickell that will always retain its view because it is direct waterfront.
The layouts of Infinity are unique, there are not many buildings that primarily offer duplex lofts in the neighborhood. The sales prices have been pushed down due to the fact that the SLS Brickell construction has blocked many of the east-facing views, but the building remains a popular choice for tenants because it is one of the only options for people who have large pets.
MarinaBlue and Blue Condo are sister buildings. They both have really great floor plans for roommates or families and tremendous views that are protected. Pets are welcome for tenants and they are in great condition despite being around 10 years old.
These are the buildings that I prefer to pitch to investors who are new to the Miami market. Preconstruction opportunities have their place, but in my opinion are better for vacation homes or primary residences than investors. Let me know which buildings are some of your favorites and why. I'm always open to hear other suggestions.