Champlain Towers South Site Under Contract for $120 Million
October 6, 2021
by Jacki Taylor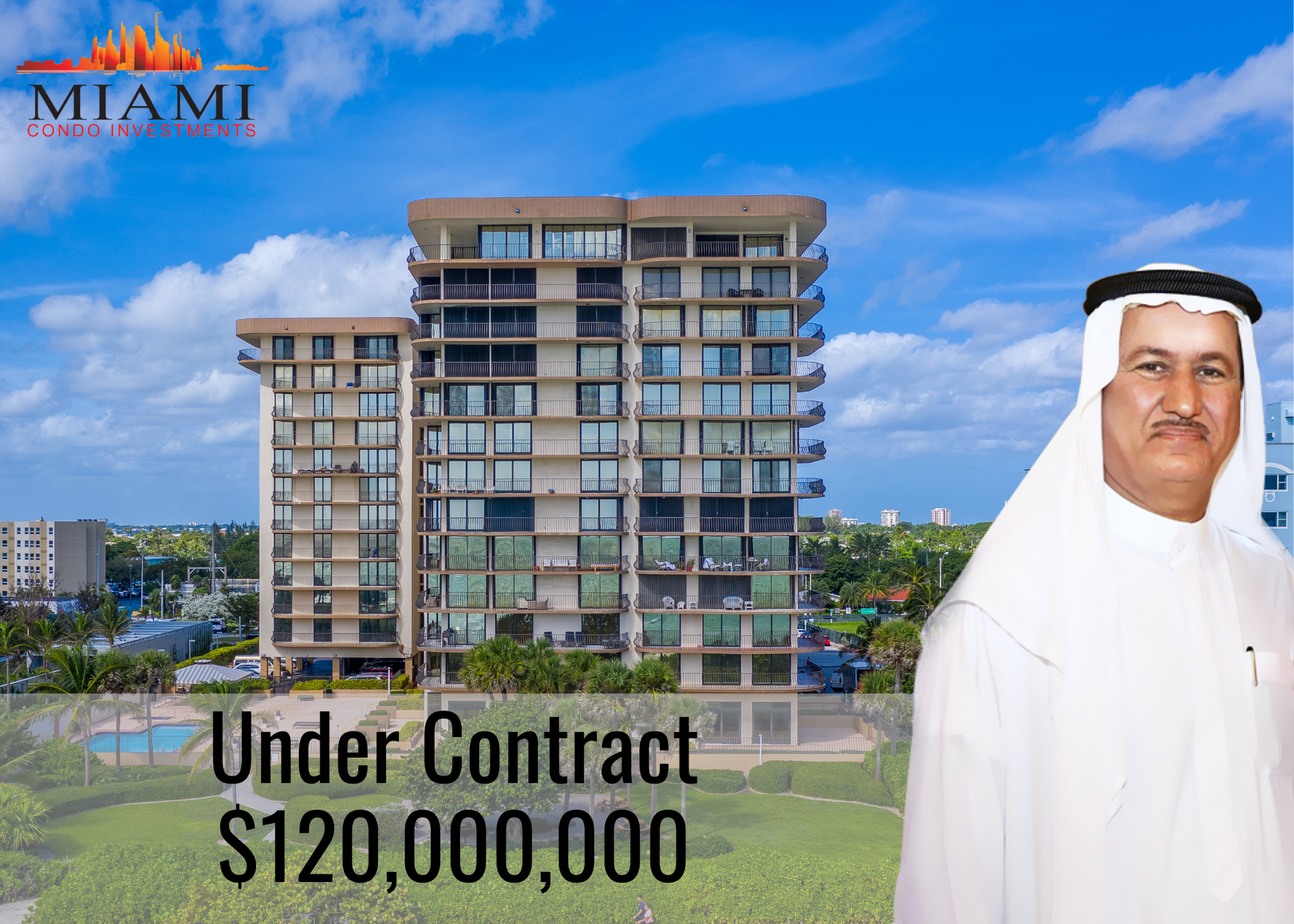 After the devastating Champlain Towers South Condo collapse that occurred on June 24th and all search efforts ceased, demolition and clearing of the site began. As of August 30th, the site located at 8777 Collins Avenue, Surfside was cleared and listed for sale at $95.6 million.
Right after the property was listed, billionaire real estate developer Hussain Sajwani offered $120 million with the stipulation that he would obtain possession by the spring of 2022 to begin construction on a luxury high-rise.
The sale for the 2-acre waterfront property has been officially and is now under contract. Now that the property is under contract, Sajwani has to pay a $16 million deposit. Judge Michael Hanzman approved the agreement with timeline outlines for inspections and deadlines for other bidders. This would include the $16 million deposit as non-refundable following a 60-day inspection period.
With the sale of this site, there has been a lot of pushback among the survivors and the victim's families. As part of a class-action lawsuit, the judge that is selling the property has tried to expedite the sale in order to get the families compensated.
Proceeds from the sale are still unknown. The attorney for this transaction stated that the appraised value of the property is $95.6 million. The total for the insurance coverage held by the condo association is $48 million. There is also $30 million in property damage and $18 million for personal injury. The decision is whether to award the families all of the $120 million and the $30 million property insurance payout or award the appraised value of $95.6 million.
Some families have also petitioned for a memorial to be built on the property rather than another tower. Families have sent letters to state and federal lawmakers asking to assist in purchasing the land for a memorial. The families have asked the Surfside Commission to add a referendum on the upcoming ballot for voters to approve a land-swap proposal to build the memorial and a community center. Press conferences have also played a role but with no such luck.
Sajwani has an extensive portfolio with establishments of his company DAMAC Properties in global cities like Dubai, Abu Dhabi, Amman, Baghdad, and London. Sajwani has heavily invested in luxury fashion, real estate, hospitality, and manufacturing.