Check Out The Virtual Reality Tour Of Chateau Beach's $18.5 Million Sky Villa
May 25, 2017
by Sarah Elles Boggs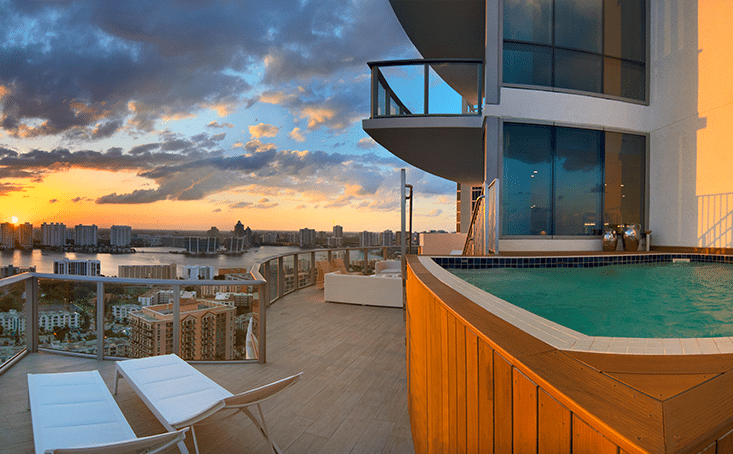 Perched near the top of the 33 floor glistening beachfront tower, Chateau Beach in Sunny Isles, is a duplex sky villa that will blow your mind. The sky villa is located on the 24th and 25th levels and features 8,272 interior square feet with 2,402 square feet of terrace space that includes a private pool. Properties like this are too beautiful to get the message across with only photos, so we have tracked down a virtual reality tour, essentially putting you in the villa from the comfort of your home.
The villa is being sold fully furnished for $18.5 million and features 5 bedrooms, 7.5 baths with gorgeous ocean views. Here is a floor plan of the property, so you don't get lost.
The virtual reality tour works best with VR glasses, but is also very beautiful with just your screen.