The South Beach Jazz Festival is Back for Another Year
January 5, 2022
by Jacki Taylor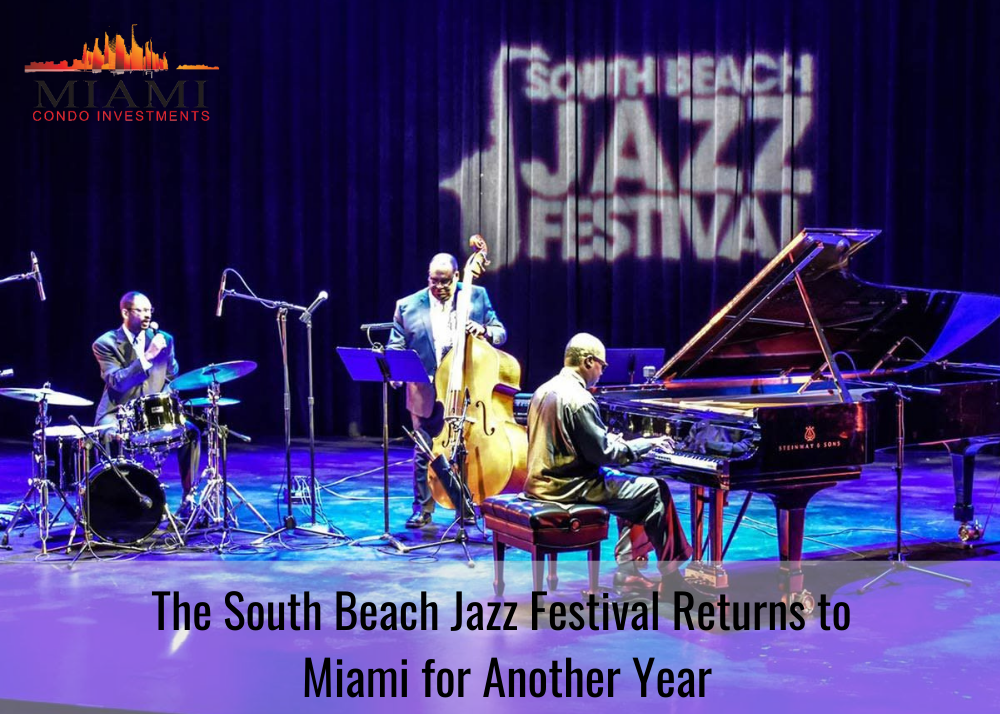 The South Beach Jazz Festival is back for another year and we can't be more excited! Scheduled for this weekend you can find some of the top jazz performers at venues throughout Miami Beach.
The show is set for January 7-9, 2021, and was designed to showcase the musical abilities of people with disabilities. According to the new President of Power Access, the non-profit organization that hosts the festival, "It is in our mission to provide opportunities for musicians with disabilities and so at least one musician in each group does have a disability," states R. David New.
New himself became blind, deaf, and partially paralyzed due to a rare disease but later regained his ability to hear and walk. With his personal experiences, this festival is very close to him and he is happy to be able to continue the tradition for 2022.
The pre-festival show will take place at the Faena Theater on Thursday, Jan. 6th. The performers will include pianist Gonzalo Rubalcaba and singer Aymee Nuviola. Their recent 2020 album was nominated for a Grammy Award in the "Best Latin Jazz" category. The album is a tribute to their mothers as well as their home, Havana.
The opening act on Friday, January 7th is Grammy Award-winning Blind Boys of Alabama. Also performing is New Orleans saxophonist Donald Harrison and drummer Art Blakey's famed Jazz Messengers. Also in attendance will be the University of Miami Jazz Quintet with Kaleen Barton.
The opening pre-festival and the Friday shows will be a ticketed event while the other shows are free.
As for COVID protocols, all performances are expected to be outside except the pre-festival show. According to R. David New, "We are taking every precaution possible to make our event safe and enjoyable for the entire community." Social distancing and masks will be encouraged. To see a full list of performers as well as their locations, click here.