First Look Inside the Recently Completed SLS Lux
April 12, 2018
by Lucas Lechuga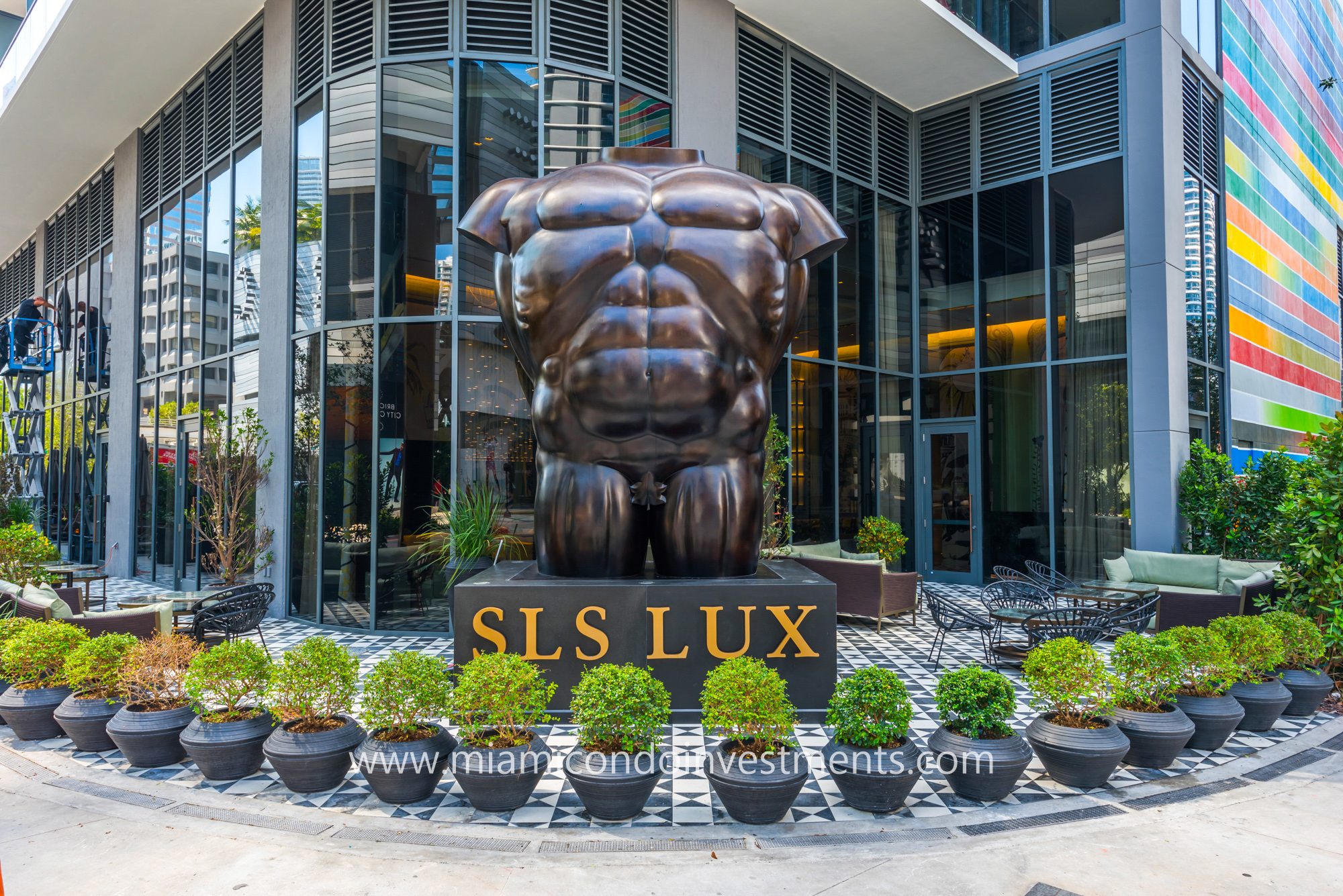 If you're anything like me, you've been counting the days until the opening of SLS Lux. It's been a long time in the making, but I'm happy to report that it was well worth the wait. Related has once again delivered what is certain to be a neighborhood favorite!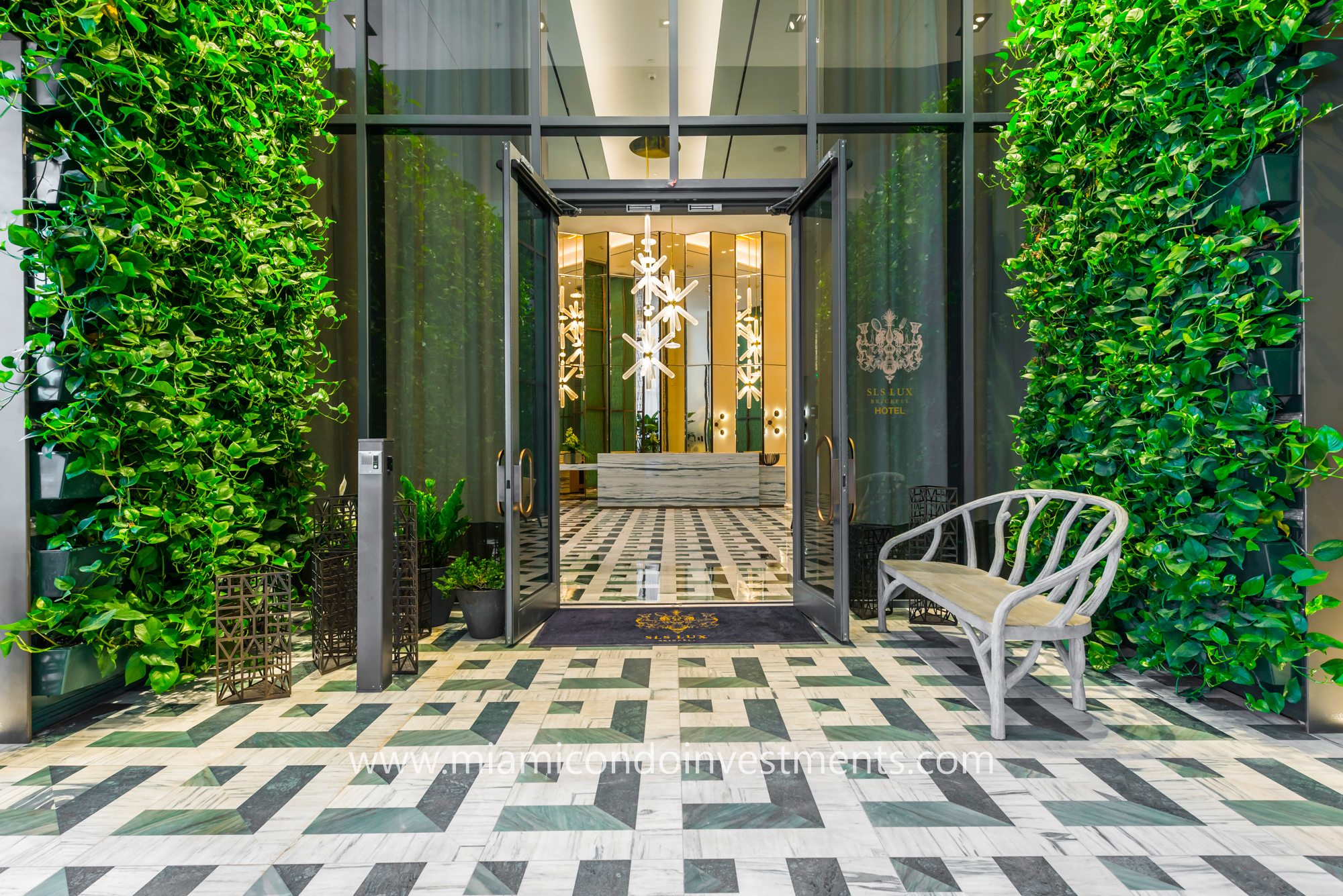 Earlier this week, I had the distinct pleasure of touring Related's latest project with Carlos Rosso himself – the company's President of Condominium Development Division and very familiar face to all of us in the Miami real estate world.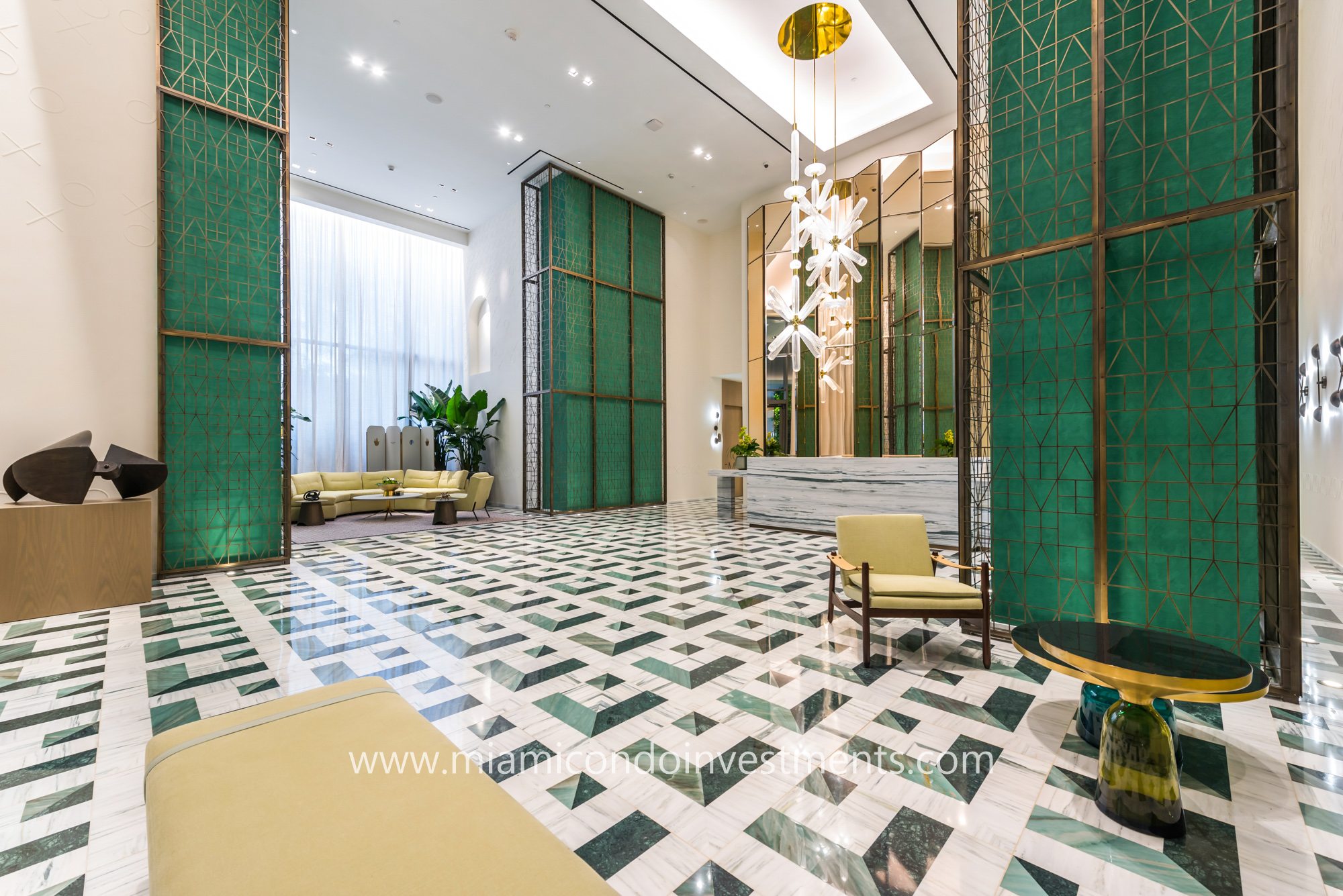 Carlos and I met in the strikingly beautiful Hotel lobby with mirrored backdrop, rich textures, and eclectic décor reminiscent of those found at the St. Regis in Bal Harbour. "We used the same interior designer we used at St. Regis – the master of luxury, Yabu Pushelberg," Carlos added, "[whose] inspiration was the old mansions from Havana, Cartagena, and the Caribbean, with high ceilings, patterned marble flooring, and lots of lush landscape…a  glamorous, tropical setting".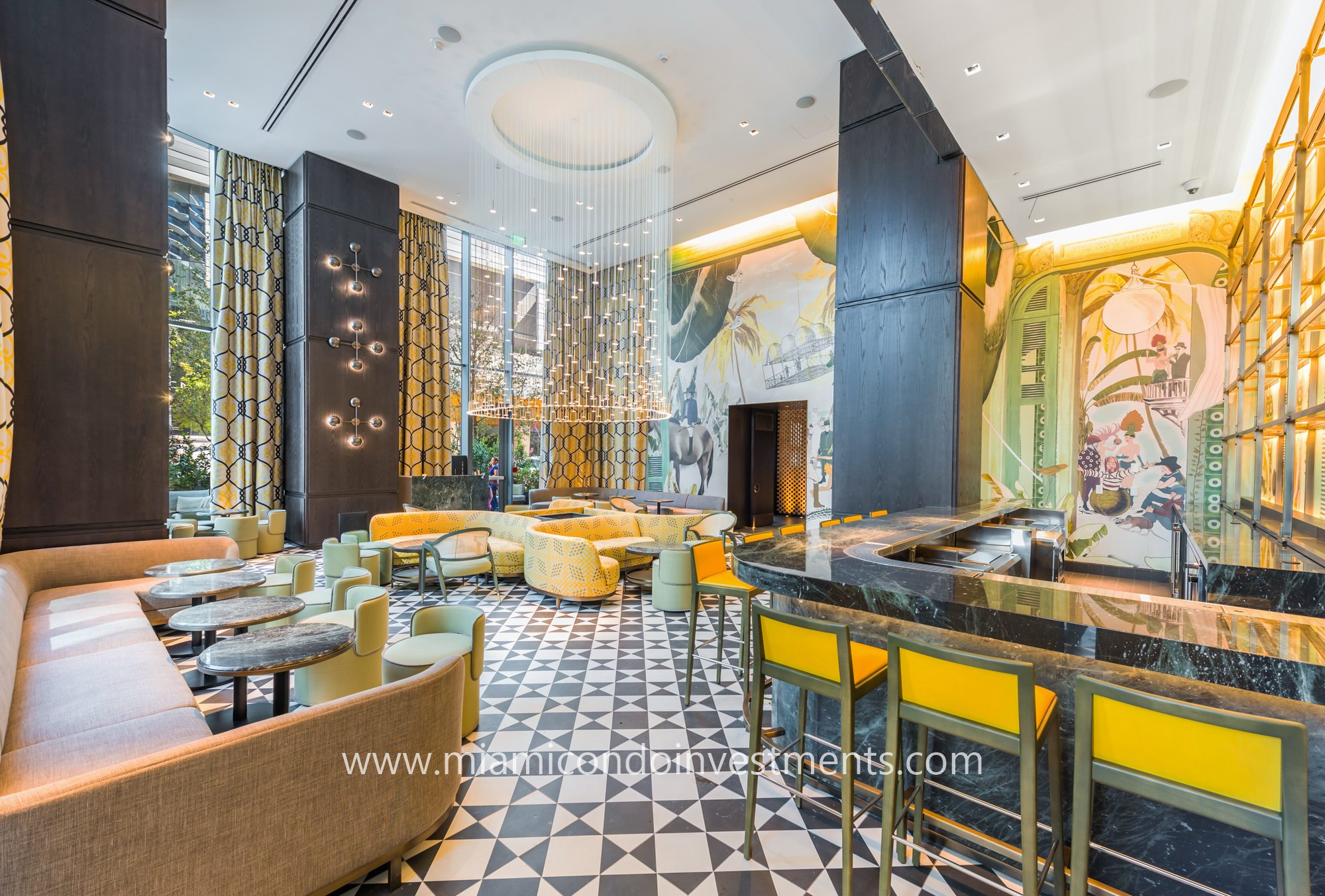 Passing through the Hotel lobby, we then entered the grandiose S-Bar, punctuated outside by a giant "Male Torso" sculpture by Botero, valued at $3M and wholly-owned by the building. Only three of its kind exist in the entire world: one in Paris, one in Buenos Aires, and now one in Miami. "The owners at SLS Lux can brag that they now own a unique Botero sculpture," Rosso quipped. He expects S-Bar to become Brickell's happening place. "We want it to become Miami's high-end bar…a place where deals will be closed over great cocktails".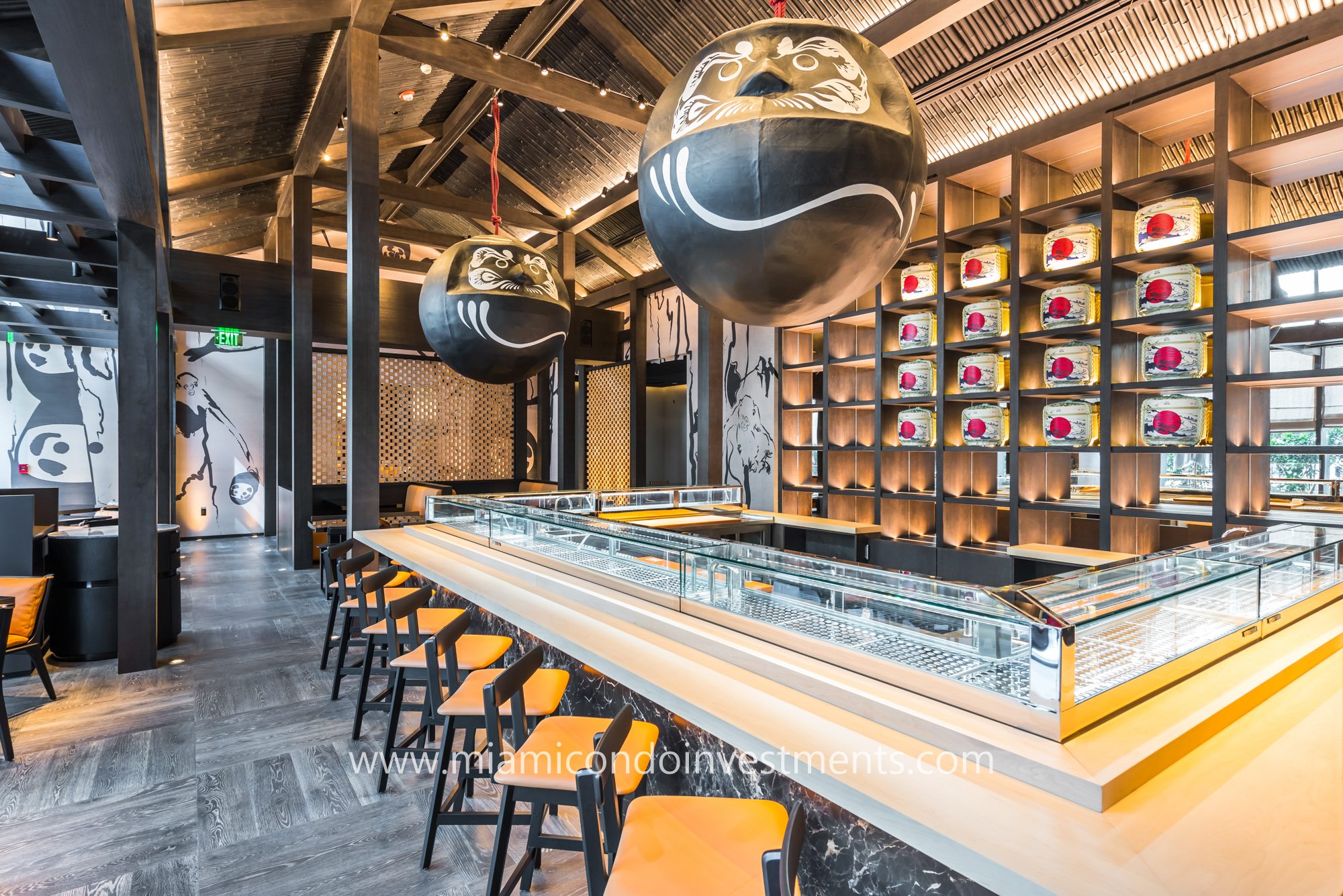 From S-Bar, we then made our way into Katsuya – a high-end sushi restaurant with impressive décor and attention to detail. From the sake cup screens to the incredible dark rich woods accentuated by the four gigantic globes hanging from the ceiling, this restaurant is sure to impress!
For some time, Related has been pushing the idea of converting South Miami Avenue into a pedestrian-only street on Friday and Saturday nights. "It's time to make South Miami Avenue into Brickell's own Lincoln Road," Rosso said. "Look at what Bloomberg did with Time Square in New York – that is the future of urban open space." With the addition of S-Bar and Katsuya, both located towards the northern end of South Miami Avenue, the walkability of that thoroughfare will no doubt increase. S-Bar and Katsuya are both slated to open in June.
SLS Lux Amenities
After the quick, yet thorough tour of the Hotel lobby and restaurants, Carlos led the way to the 9th floor amenities deck where most of the building's amenities are located, including two pools, SLS Lux poolside bar, cabanas, tennis court, club room, private dining room, billiards room, spa, and fitness center. The photos below speak for themselves.
SLS Lux also has a rooftop pool and sky lounge (for residents only) but both were a work-in-progress and awaiting a temporary certificate of occupany (TCO) when I toured the building this past Monday. TCO is expected to be received for those floors within the next couple of weeks.
SLS Lux 3 Bedroom Condo
To complete my tour of SLS Lux, I was shown a 3 bedroom units located on the southwest corner of the building (the 01 line). Important to note is that each unit at SLS Lux comes completely finished, including flooring, shades, and closets. A one-year free membership to Equinox Brickell Heights comes included as well.
The Future
And Related's grand plan for Brickell doesn't end there. "This is the new Brickell – vibrant, full of pedestrians with active ground floor retail and restaurants and lots of residents embracing urban life," added Rosso. "We are certainly building the new Miami. The vision will be complete when we launch 444 Brickell connecting South Miami Avenue to the Riverwalk".
"When will you launch?" I inquired.
"As soon as we feel the time is right. It's a very special project with a luxury anchor in Miami's best site."
I'm sure more news will follow, but it certainly feels that Related has an unbound willingness to continue being the leader in masterminding Miami's urban future. After touring SLS Lux, Katsuya, and S-Bar, I'm excited see what these guys have planned for 444 Brickell.