The Definitive Guide to Renting a Condo or Apartment in Miami, Florida: The Process, Deposits, Fees, Requirements, and More
June 28, 2019
by Lucas Lechuga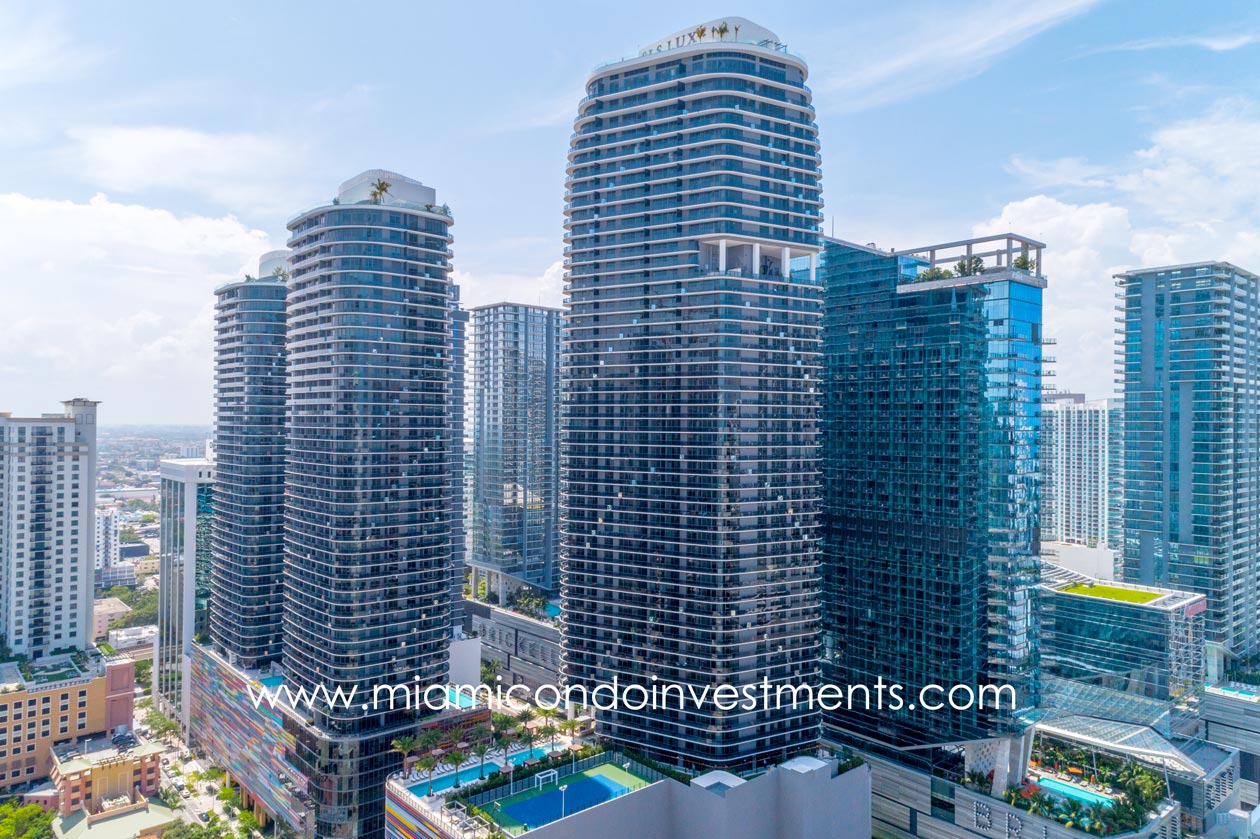 For those who have never rented an apartment or condo in Miami, the process may seem daunting at first, but with the right Realtor to assist you every step of the way, it's actually quite easy. It can seem especially challenging to renters moving from other cities where different procedures and/or requirements are expected. For example:
In New York City, the tenant renting the condo generally pays the real estate commission, while in Miami, the real estate commission is covered by the landlord so there is no cost to the tenant whatsoever.
In many U.S. cities, first month's rent plus a one-month security deposit is generally all that is required to rent a condo. In Miami, on the other hand, first AND last months' rent paid upfront along with a one-month security deposit is the norm when leasing a condo. However, most apartment buildings have lower deposit requirements (The Miami Condo Investments Team would be happy to recommend some).
Despite these subtle differences, the process of renting a condo or apartment in Miami should go smoothly. While there are several steps involved, the entire process, from start to finish, should take no more than two weeks to complete when renting a condo and can take as little as a day when leasing an apartment. That, of course, begs the question:
What is the difference between an apartment and condo?
In certain parts of the world, the words "apartment" and "condo" (short for "condominium") and even "flat" are used interchangeably to mean a place of dwelling within a communal building. In the United States, however, the word "apartment" or "rental building" is generally reserved for a residential unit that can ONLY be leased (i.e. they cannot be purchased). An apartment complex is generally owned by a large multi-family portfolio company or in rare cases one individual, but either way, the entire building and all of the units are jointly owned and managed. Monthly rent gets paid to the management office which oversees the entire community. On the flip side, condos in a condo development are owned by individual owners or business entities and each may have different requirements for renting with them.
| | | |
| --- | --- | --- |
| | Condo | Apartment |
| Realtor Commission | Paid by Landlord (no cost to Tenant) | Paid by Building (no cost to Tenant) |
| Cost to Move In | 3 or 4 months' rent | One month's rent plus a deposit usually around $500-$1000 (with good credit) |
| Approval Time | 2-4 weeks | 24-48 hours |
| Maintenance | Depends on how responsive Landlord is (typically all items under $200 are the responsibility of the Tenant) | Onsite maintenance team responds immediately and even changes light bulbs and replaces A/C filters at no cost. All repairs and maintenance are covered by the building regardless of cost. |
| Move-in Fee | Typically around $500 (may be refundable or not) | No move-in or delivery fees charged to reserve the elevator or loading dock. |
| Pet Friendly? | Mostly not pet friendly for tenants (only for owners) but there are exceptions – see www.miamicondoinvestments.com for information on the building you are interested in under FAQ – then make sure to check that the individual owner has also given the green light for pets in their unit and put a "Yes" in the pets section of the listing. | Always pet friendly and often include pet amenities like grooming stations and pet runs. Fees vary for pets but service and emotional support animals are always excluded as by law no fees can be charged. |
| Resident Events | Not included in most cases. | Included at least once a month, free food, drinks and entertainment and an opportunity to meet other people in the building. |
| Online Portal | Not included but most Landlords will allow you to pay rent using online banking. | Included to pay rent, request maintenance, advertise furniture for sale etc. |
| Package Delivery | Staffed package room with set hours. | Automated secure Zoom Locker system available 24/7 – also dry-cleaning pick up and drop off lockers provided. |
| Credit Requirements | Usually requires good credit to be approved. | Credit requirements are gentler and can be beneficial for those who do not yet have established credit (e.g. students) or those who do not have US credit histories (those moving from overseas). |
The Process for renting a condo in Miami, Florida
The first step to renting a condo in Miami, Florida is the search. For the most comprehensive collection of condos in South Florida, we suggest visiting our Condos For Rent page. We include condo rentals in the following neighborhoods: the Arts & Entertainment District, Aventura, Bal Harbour, Brickell, Brickell Key, Coconut Grove, Coral Gables, Downtown Miami, the Design District, Downtown Miami, Edgewater, Fisher Island, Key Biscayne, Miami Beach, Miami River, Midtown Miami, North Bay Village, Park West, South Beach, South of Fifth, Sunny Isles Beach, Surfside, and Wynwood. Also, our building pages include photos, floor plans, stats, and real-time inventory for available, pending, and closed rentals. When it comes to renting a condo in South Florida, we're confident that you won't find a better resource than Miami Condo Investments.
Once you have identified property options that you would like to see in person, reach out to us using the contact form at the bottom of each property page. We suggest contacting us no more than four to five weeks from your intended move-in date. Most landlords will not consider offers further out than that due to the time that would be required to keep the unit vacant. Also, keep in mind, the rent price is generally more negotiable for offers that have a quick move-in date than those with a move-in date that is further away.
Once you've submitted the contact forms for the rentals you're interested in viewing, an agent on the Miami Condo Investments Team will reach out to you to coordinate a day and time to show you the properties. After discussing your criteria, he/she may recommend other options based on your needs.
View the options either in person or via FaceTime/WhatsApp. Yes, if you are relocating to Miami and do not have the time in your schedule to visit properties in person prior to your move-in date, an agent on the Miami Condo Investments Team can visit the properties on your behalf and show them to you via video chat. He/she can also answer any questions you may have about the property and/or building.
Once you have made a decision, you will then submit an offer via a Contract to Lease that your Realtor will prepare and send to you to e-sign. See below for the documents that you will need to submit along with your offer. If your offer gets accepted, the next step would be for you and the landlord to sign a formal lease. The lease is usually prepared by the landlord's agent or attorney.
Which documents should I have ready in order to submit an offer to lease a condo in Miami?
Photo ID
Proof of funds (employment offer letter or 3 most recent pay stubs)
Recent credit report (with credit score included is best)

Why do landlords need this if building's management office will pull credit? This is because some Landlords go through their own approval process that mirrors the Association approval process and is conducted first to see if they will agree to the Lease with you. Also, most buildings do not provide the screening report to the landlord, so if the landlord wants to have that information, he/she must request it separately.
Fees, Deposits, and Requirements
When renting an unfurnished condo in Miami, an amount equal to three months' rent plus building fees would generally be required. The three months' rent is represented by first and last months' rent plus a one-month security deposit. But some buildings also require a common areas deposit which then increases the required deposits to four months' rent, so be sure to ask your Realtor if this is the case with the unit(s) that you are interested in.
When renting a furnished condo in Miami, an amount equal to three or four months' rent plus building fees would generally be required. In the instance where an amount equal to three months' rent would be required, that amount would usually be represented by first month's rent plus a security deposit equal to two months' rent. In the instance where an amount equal to four months' rent would be required, that amount would usually be represented by first and last months' rent plus a security deposit equal to two months' rent (one for damage to the unit, the other for damage to the common areas).
Common areas deposit - condominium association may have a common areas deposit to secure against damage to the common areas/building amenities; generally it is equal to one-month's rent but can be a lower flat fee depending on the building
Move-in/move-out fee
Elevator Deposit
Fobs, parking decal, etc.
When renting a condo in Miami, who pays the monthly condominium association dues? The landlord or tenant?
When renting condo in Miami, the monthly condo dues (sometimes referred to as HOA dues or maintenance fees) are paid by the landlord. These dues almost always cover the following utilities: water, sewer, and trash removal. In the newer building, oftentimes, the condo dues will also cover services such as basic cable TV and/or internet.
Will I need a co-signer/guarantor?
It's important to be upfront and honest with your Realtor. It is very easy to add that a co-signer/guarantor to a lease, and we can go over how that changes the income and other requirements for you.
Can I sub-lease the apartment/condo? Can I rent it out on Airbnb.com, VRBO.com, etc.?
The answer to this is almost always no in Miami. If you own a condo you can take advantage of Airbnb and other short-term rental options to increase your rental income, but as a tenant it is very rare that you can do this.
Do I need to be a US citizen in order to rent a condo or apartment in Miami?
No not at all, but background checks can take a little longer to process for foreign nationals so that may mean that your Association approval takes longer than the standard 2 weeks.
I see that the condo is offered furnished. Would it be possible for me to rent it unfurnished? Oh, and because I don't want the furniture, I want to pay less.
Again, the answer to this is almost always no. If you don't want the furniture for a particular unit, that means the Owner would have to pay to store it elsewhere. That would actually raise their costs associated with the Lease, so that would not be an opportunity to lower yours.
Miami is such a big city! How will I ever figure out in which neighborhood and condo development to live?
Miami Condo Investments (www.miamicondoinvestments.com)

Condo Rankings
Building Profile pages
Condos For Rent

Word-of-mouth
Social media
Call us and have a Miami Condo Investments agent assigned to you. We are deeply rooted in the Miami community and know the differences in the neighborhoods from a local's perspective. We can go over everything with you by phone as well as providing in-person neighborhood tours.
My offer was accepted? Now what?
Once your offer has been accepted, a lease would be prepared (usually by the agent representing the landlord) and then executed by all parties. In most cases, the landlord(s) would review and sign first and then followed by the tenant(s). The date on which the last party executes the lease is called the "Effective Date" or "Contract Date". Once the lease has been executed by all parties, the lease is considered to be "fully executed".
With a fully executed lease in-hand, the next step would be to apply with the building's management office. The application process and requirements vary from building to building. At this point, if your real estate agent has not provided you with the application instructions, be sure to request them from him/her or directly from the building's management office.
Some condo developments have an application that must be completed by hand while others are completed online. In still other cases, the management offices use a combination of the two with both written and online aspects of the lease application process.
Tenant Evaluation is a third-party screening company that most condominium associations use to screen prospective tenants (and, in some cases, buyers as well). Tenant Evaluation does not approve or reject applicants. Although they may make a recommendation based on the results of the screening, the final decision is up to building's management office or condo association board.
Condo association approval – may only meet on certain days of the week or month to give final approval to tenants waiting to move into the building
What should I do once I've been approved by the condo association/management office?
Schedule your orientation
Reserve the elevator
Schedule utility services to be activated by the date of your walk-through

FPL.com (electricity)
Cable, internet, etc. (these usually need to be scheduled after the walk-through)
What should I bring to the walk-through?
All remaining checks for move-in (your Realtor will provide a breakdown of exactly what you need but remember these must be either cashier's checks or money orders)
What should I look out for at the walk-through?
Your Realtor will look for and point out any issues as well as ensuring that they are rectified but typically:
Is the unit completely clean? If not request that it be professionally cleaned before move-in;
Do all of the appliances work? Turn them on/run them and check;
Pull all of the blinds down to ensure that they run smoothly on their tracks and that there are no marks or stains on them.
Make sure that you and/or your Realtor take pictures and/or video to document the condition of the property as of the day you take possession of it.
During the lease term, who do I contact for repairs?
In an apartment or rental building, there will be an online app that allows you to submit service requests 24/7.
In a condo building, your landlord or landlord's management company is your point of contact for all repairs meeting the minimum repair amount. Ask if the landlord has a warranty on the appliances and, if so, what is the number to call for that?
After the lease expires, what do I need to do to assure the return of my deposit?
Be sure to reference your lease. The standard Florida lease allows for normal wear and tear when it comes to renting a condo in Florida. However, if the lease was drafted by the landlord's attorney or if an addendum was attached to the lease, different provisions may apply. In some cases, landlords may require that the property be returned to them in the same condition that it was delivered to the tenant at the onset of the lease term.
When can I expect to receive my security deposit back from the landlord?
By Florida law, the landlord has 15 days to return your deposit if there aren't any deductions for damages. If the landlord decides to impose a claim for damages, written notice must be provided to the tenant by certified mail along with the landlord's reason for imposing the claim. If the tenant does not dispute the claim (within 15 days of receiving the notice), the landlord must return the balance of the security deposit within 30 days after the notice was received.
If applicable, how long after move out should I expect to receive my common areas deposit back from the building/condo association?
Assuming there aren't any deductions for damages, you can usually expect your common areas deposit returned back to you a week or two after you have moved out of the building and have contacted the building's management office to formally request the return of your deposit.
The process for renting an apartment in Miami, Florida
Tour the property with your Realtor to determine which unit is best for you – they can present valuable insights into the lifestyle offered by each building as well as recommending floor plans that will best suit your needs and having early access to inventory through their contacts at the building;
Once you have decided on the perfect building and unit for you rental buildings take typically 24-48 hours to approve you and is done online – you will receive a link to the online application;
Once you are approved you will need to put down a deposit – this varies from building to building but is usually between $100-$500 and can often be provided via credit card.
They will then send you a Welcome Letter with the basic information about your residency in the building to sign, followed by a formal Lease;
Then just book the elevator for your move-in and call FPL and the internet provider for the building (this information will be in your Welcome Letter or available at the Management Office) to set up your service.
What are the advantages to renting an apartment versus a condo?
Honestly, when it comes to renting there are so many differences and they are outlined above. The best option is to have your Realtor take you to the apartment buildings that they recommend. Chances are they have multiple clients who already live there and they are recommending them from that background as well as the fact that these buildings are geared towards rentals. They are well managed and organized and offer an easier and better life for tenants. Condos have the advantage of having more units so sometimes they are the best option in the area just based on the volume of availability. Likely your Realtor will show you both options and you will decide based on all of the criteria which suits you best.
What if you need to break your lease when renting an apartment?
These are really the same in a condo or an apartment building. Expect to pay a 2-month penalty for breaking the lease early. If that's worth it to you then it's on to bigger and better things!
Should I use a Realtor? Is it beneficial for me to use a Realtor or would I be better off without one?
If the landlord has the property listed with a Realtor, I suggest you use your own Realtor, one who would represent you and negotiate with your best interests in mind. Some people looking to rent a condo think that if they don't use a Realtor, they'll be able to negotiate a better price because the landlord won't have to pay half the commission. However, this thinking is flawed. In cases where a tenant does not use their own Realtor, the listing agent generally keeps both sides of the commission. So, not only did you not save yourself some money, you likely overpaid because you had someone negotiating in the best interests of the landlord, not your own.
Do I need multiple Realtors or will one suffice?
In Miami, all Realtors have access to the Multiple Listing Service (MLS). The MLS serves as a centralized database from which Realtors can search on behalf of their customers who are looking to buy or rent a property. Because all Realtors have access to the same listings, there is no rhyme or reason to use more than one agent. Realtors also have a deep knowledge of Apartment buildings and can work with you through that process as well.