Gary Cohen & BH3 Hit the Mark with Privé at Island Estates (Photo Tour)
January 18, 2018
by Lucas Lechuga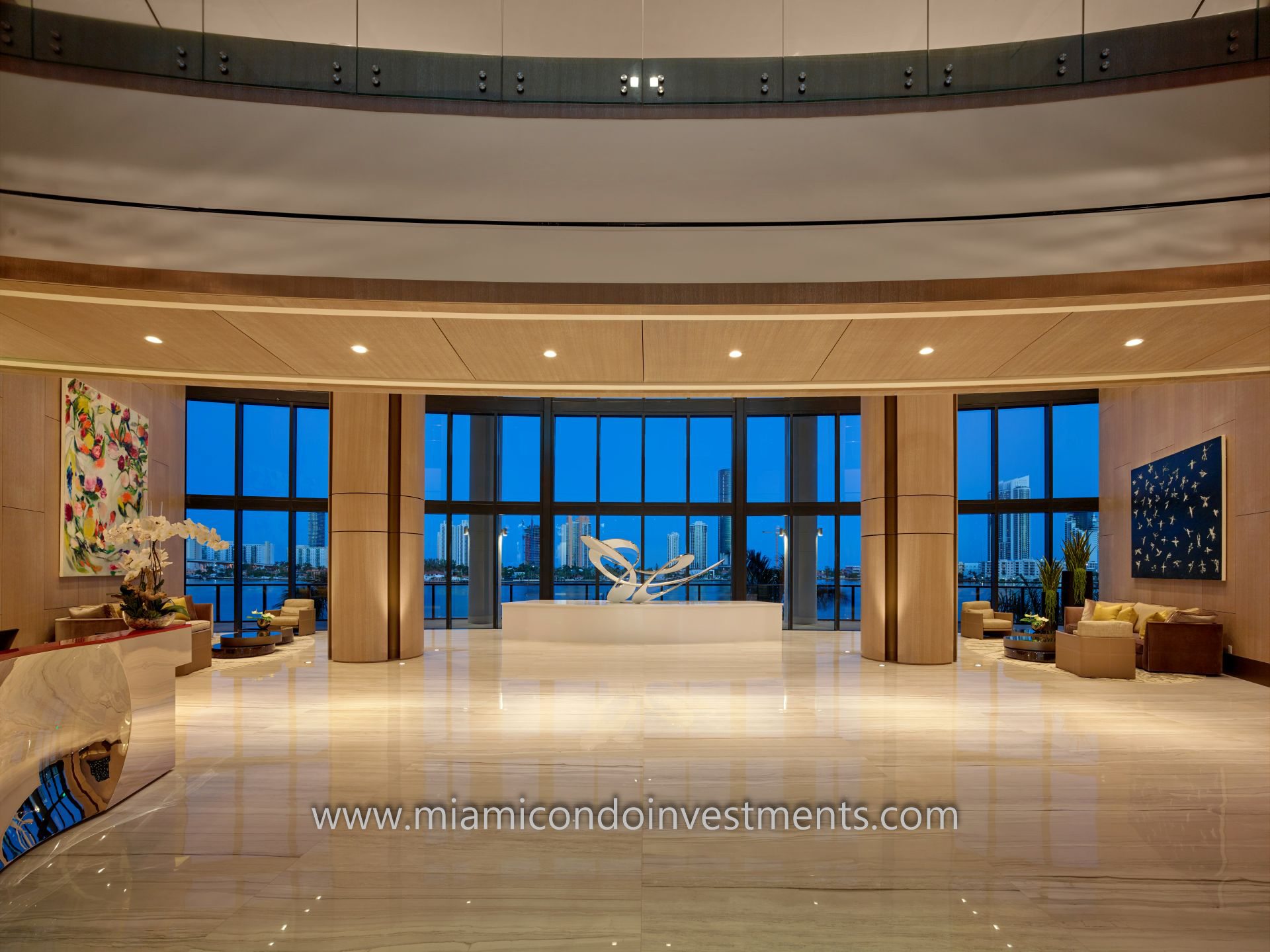 There are plenty of developments that miss the mark when it comes to bringing a 2-dimensional rendering to real life. That's why it's so refreshing when a newly completed development exceeds expectations, as was the case earlier today as I toured Privé at Island Estates.

Privé is an 8-acre development located on its own private island at 5000 and 5500 Island Estates Drive in Aventura, Florida. Designed by award-winning architecture firm Sieger Suarez, Prive is comprised of two twin towers, each rising 16 stories and with 74 residential units...and the floor plans are huge! The non-penthouse units range in size from 2,585 square feet to more than 9,000 square feet, each with 10-foot high ceilings and 10-foot deep terraces with summer kitchens, while the penthouse residences range in size from 4,238 to 16,104 square feet, each with 15-foot high ceilings and a private rooftop terrace with summer kitchen and a full-size pool. All of the units are flow-through residences with terraces on each side and water views from every room.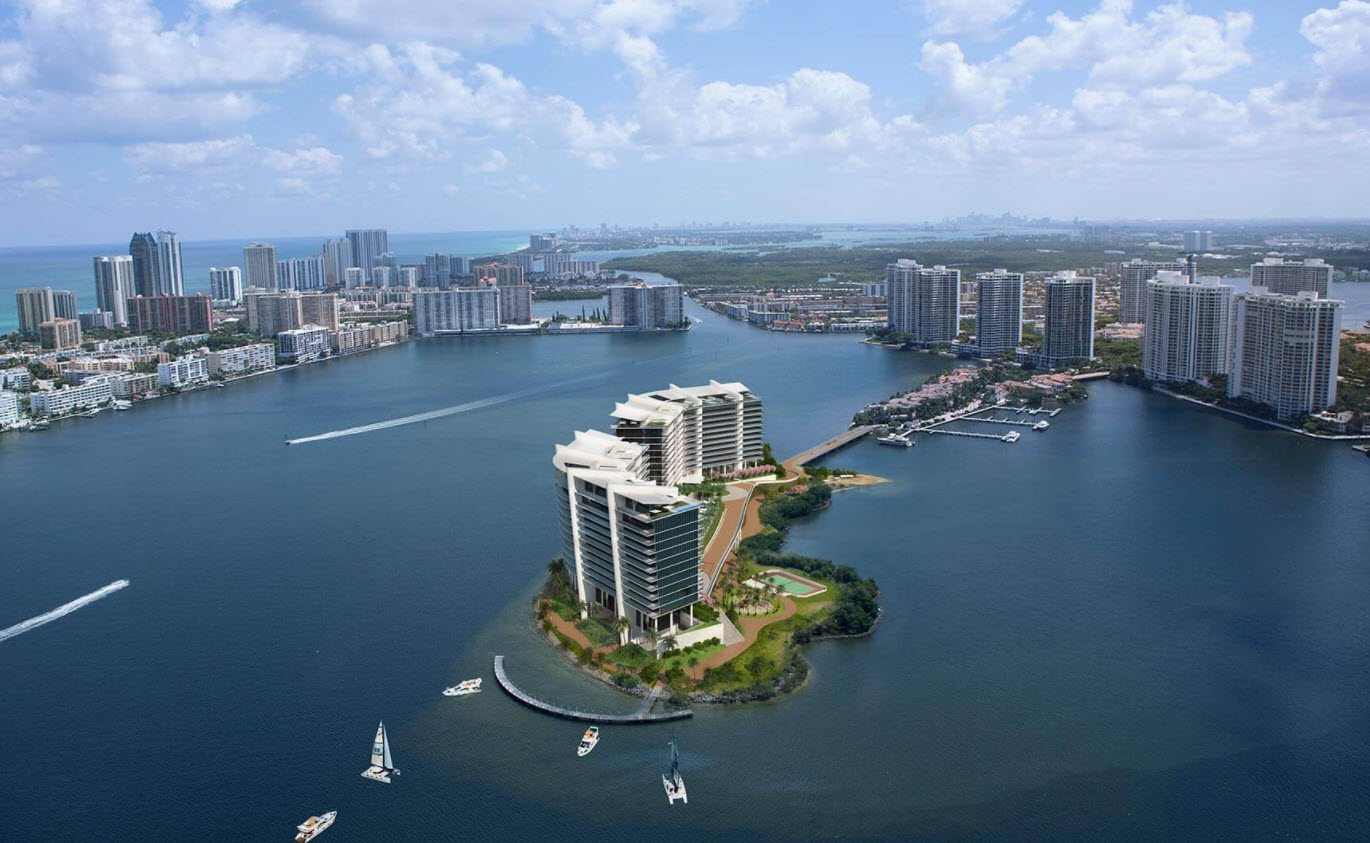 As the development's name implies, privacy is a key selling point for Privé, as is security. As I made my way to the building this morning, I passed three separate security checkpoints, along with a number of roving and permanent security guards. If you're someone of celebrity status and/or who values their privacy, going for stroll or jog around the island is no problem.

Privé offers over 70,000 square feet of indoor amenities, which include:


10,000 square foot, two-story Spa and Fitness Center (in each tower) with Men's and Women's sauna and steam rooms, massage treatments rooms, aerobic and cardiovascular equipment, weight facility, and fitness studio


Private Dining Room


Social Room with billiards, board games, and HD television


Teen Social Lounge


Outdoor Dining Terraces


Wine Room, Cigar Lounge, and Business Center


Library


Toddler's Playroom


Additionally, Privé residents can enjoy a slew of outdoor amenities, which include:


Full-service Valet


Five-star Concierge


24-hour Security (roving and permanent)


Poolside Cafe


Beach-entry Pool


North-South Lap Pool with towel, sunblock, and water service


Outdoor Jacuzzis


Private Marina with boat slips available for purchase


Lighted Tennis Court


Jogging Trail around the island


Private Jetty for guest boat landing and fishing


Nature Path


Private Beach & Beach Club (subject to DERM approval and all other applicable government agencies)


Pet Grooming Arena


Car Washing Station


Kids' Playground



According to a developer rep, Prive enjoyed $20M in NEW sales in the month of December alone. Judging from what I saw earlier today, I don't doubt it one bit. If you're in the market for a large residence and have $2M to $8M to spend, I highly suggest that you check out this development.

Closings in the North Tower began on December 7th. South Tower closings are expected to begin this month. There are around 35 developer units remaining at Prive, which range in price from $2.3M to $8.3M, averaging around $950 per square foot (a fraction of what you'd find at a comparable development on the beach but with way more privacy and exclusivity). Email us at [email protected] or call us at 305-428-3860 to schedule a tour.