Marina Blue's New Valet Drop-off Area Scheduled to be Completed in 5 Weeks
September 13, 2018
by Lucas Lechuga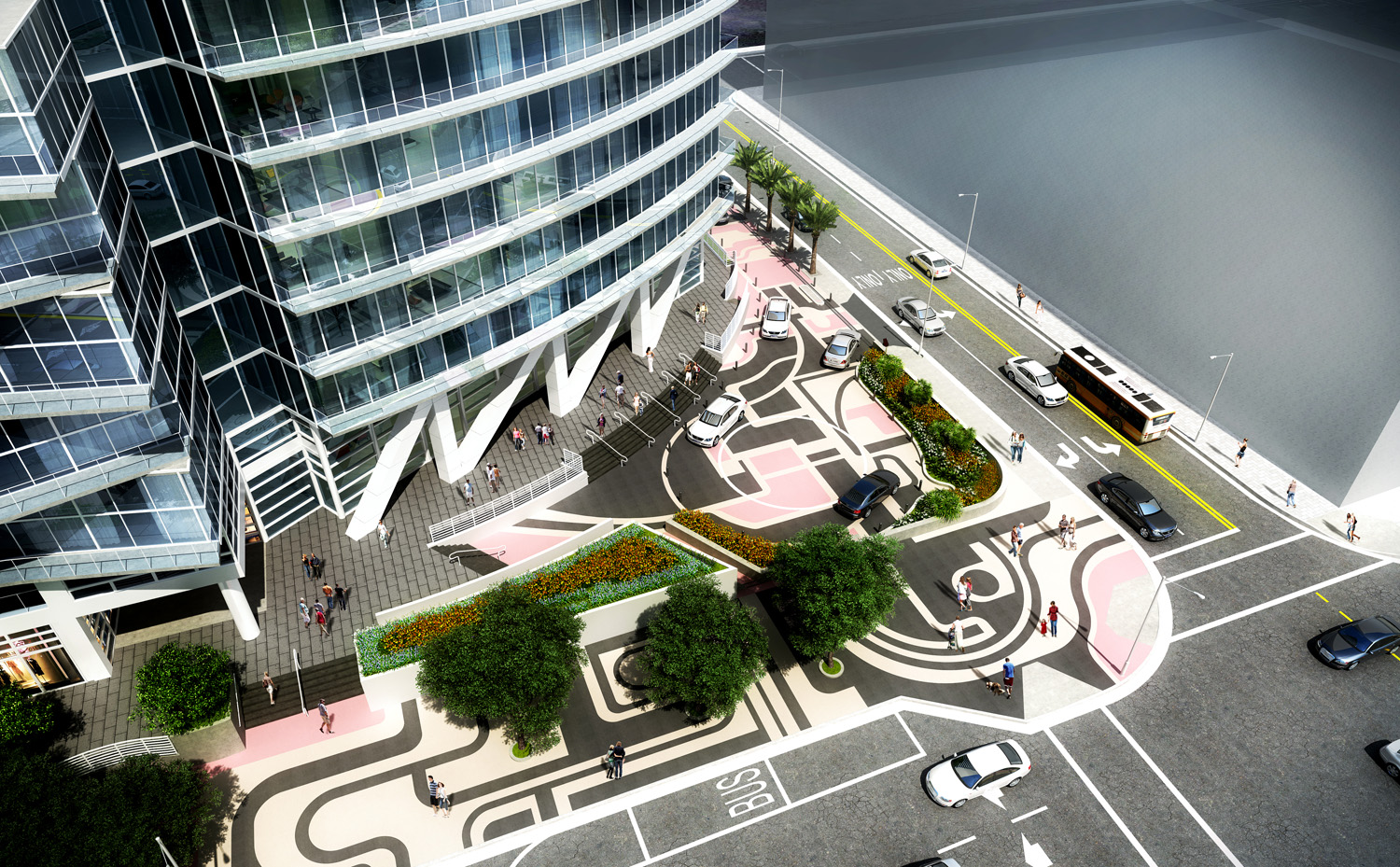 Courtesy of the Marina Blue Condominium Association

After six-plus years of petitioning to the City of Miami, the Marina Blue condominium association has FINALLY triumphed in its quest to gain usage rights of the sidewalk area located immediately in front of its lobby entrance (northeast corner of the building). With construction well underway, residents and guests of Marina Blue will now be able to use the area for valet drop-off. It will feature a roundabout design and is scheduled to be completed in approximately five weeks.

Until recently, the City of Miami had forbidden vehicular traffic on this area fearing that it would interfere with the sidewalk's geometric design created by Brazilian landscape architect Roberto Burle Marx. The design, which can only truly be appreciated from high above, took 20 years to be completed. A 1988 city ordinance had mandated that future developers pay for the cost to install the sidewalk patterns as each parcel along Biscayne Boulevard was developed.

The improvement should be a boon not only for Marina Blue, but also for traffic in the immediate area. It's not uncommon to see a long line of parked Uber drivers and food delivery cars up and down Northeast 9th Street. Not only has this become a dangerous situation for residents entering and exiting the building's parking garage, the congestion restricts the flow of traffic along that street.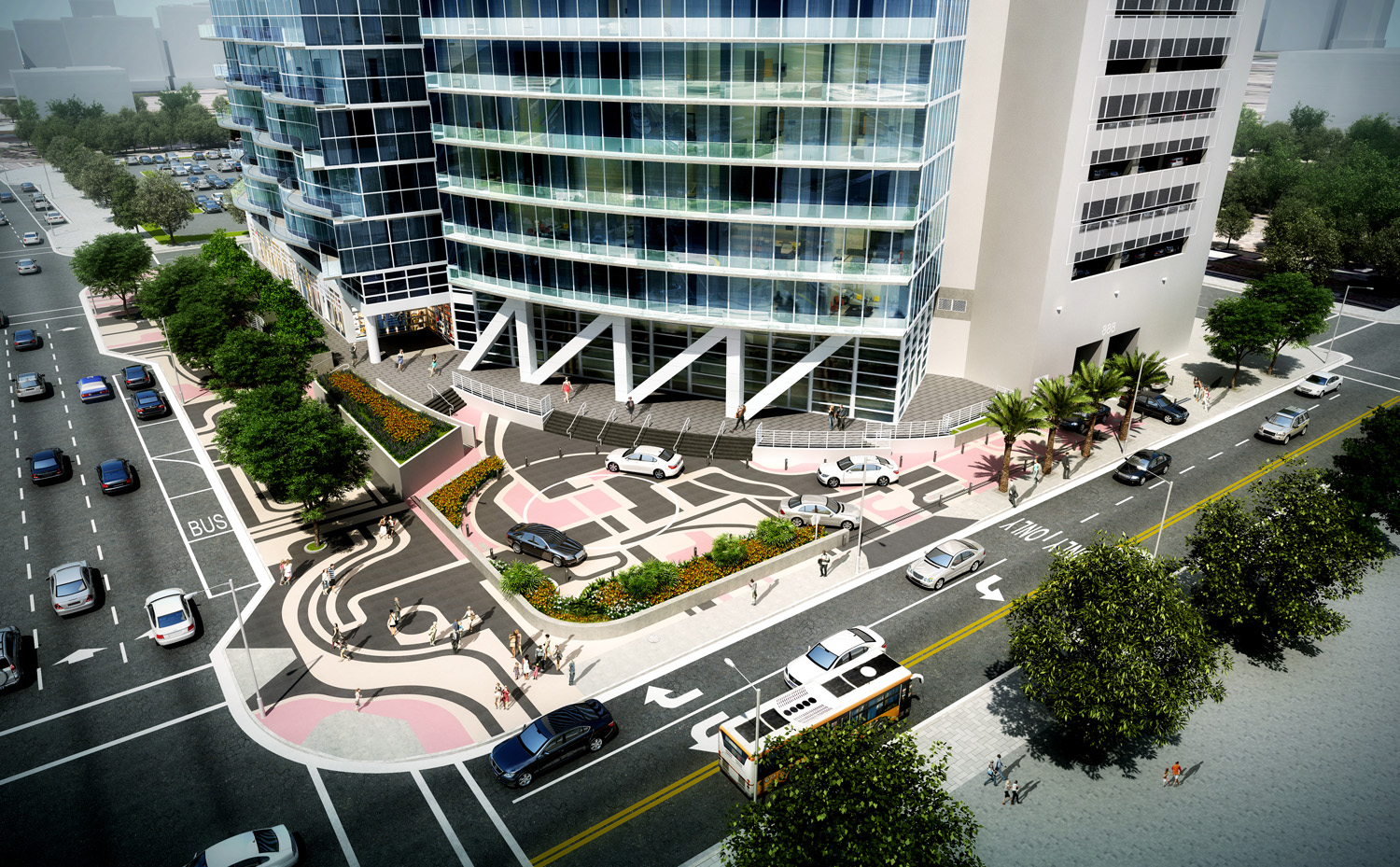 Courtesy of the Marina Blue Condominium Association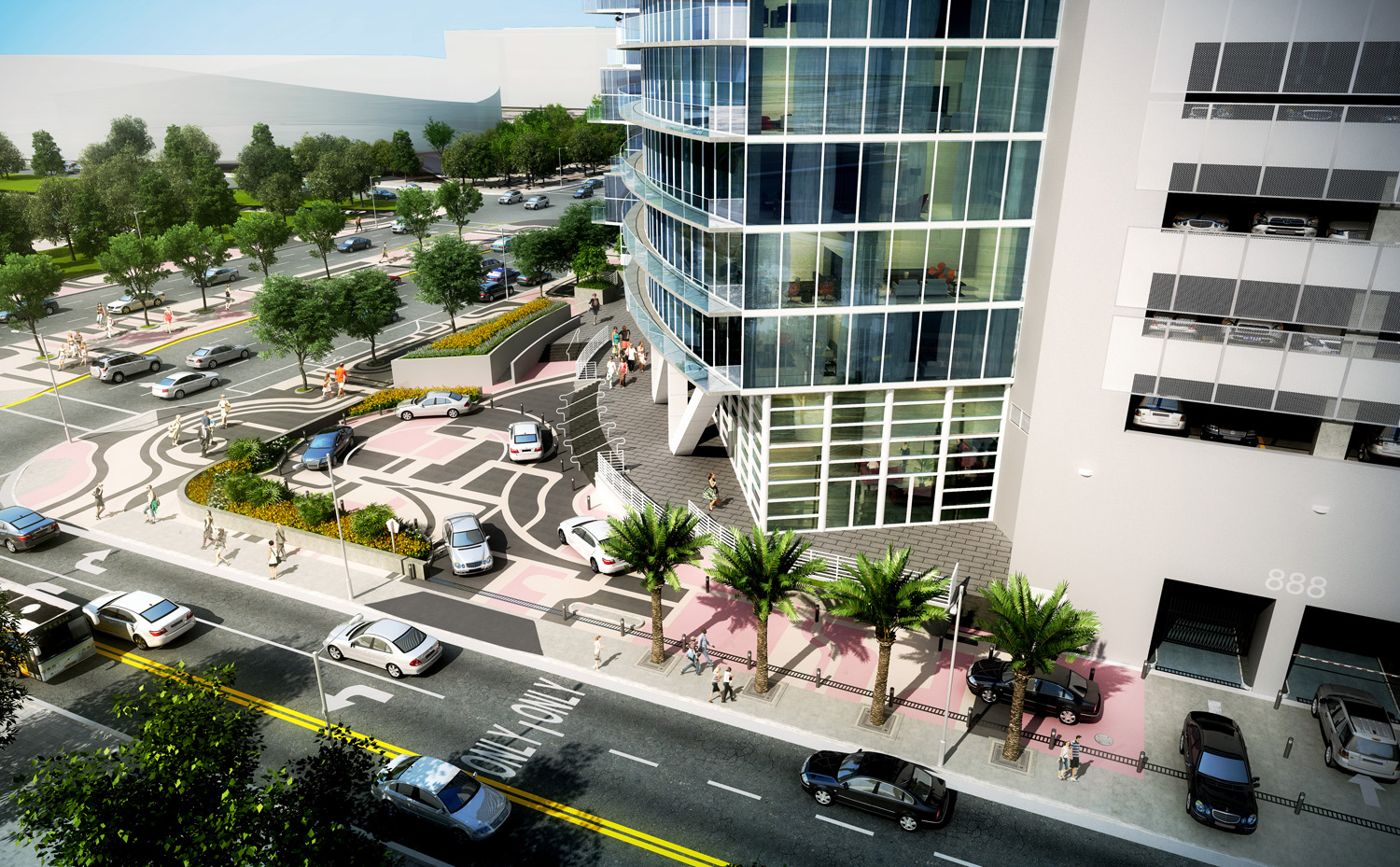 Courtesy of the Marina Blue Condominium Association