Photo Tour of Paramount Miami Worldcenter
October 21, 2019
by Lucas Lechuga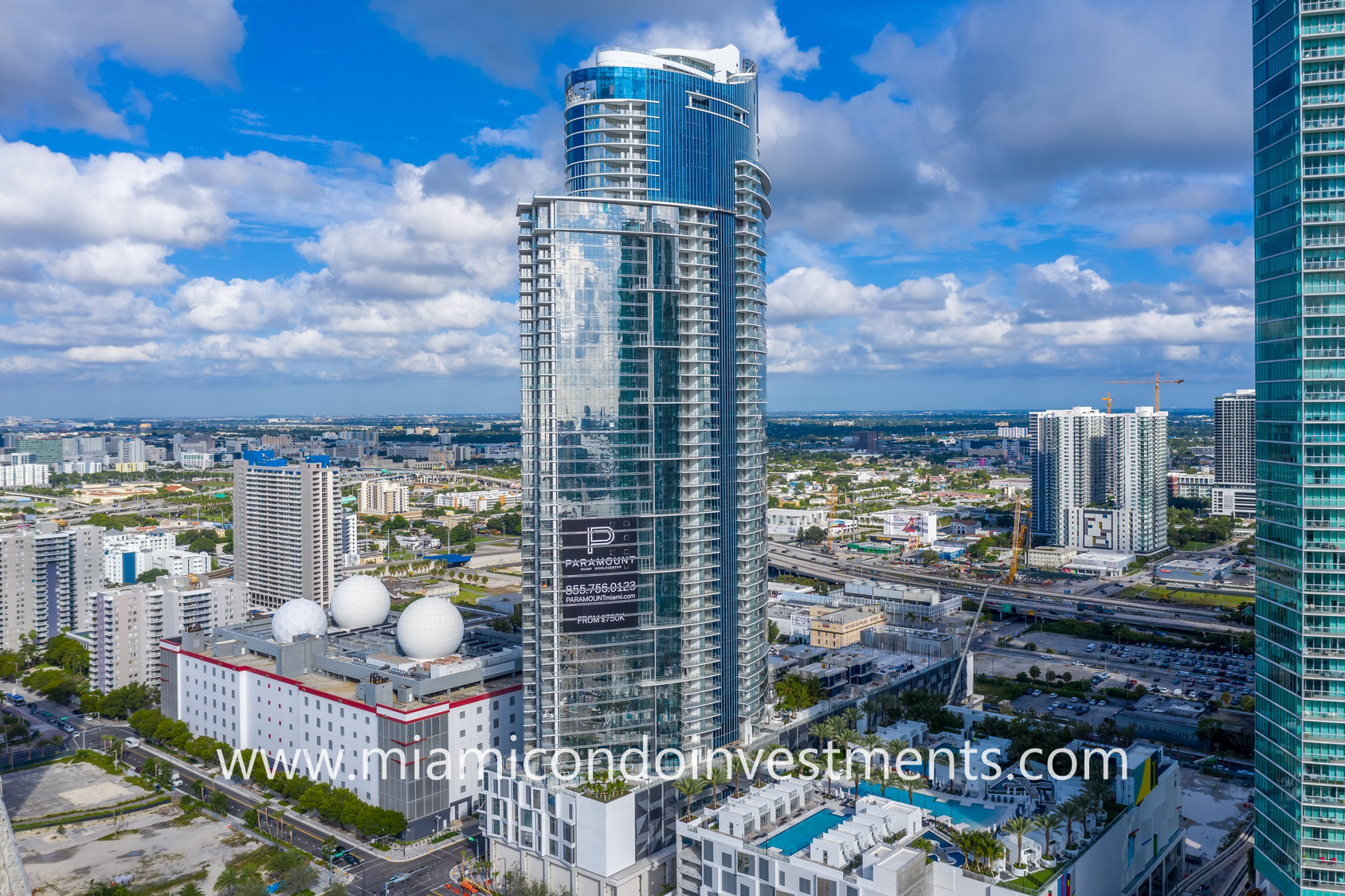 Heralded as having "the Most Amenities in the World," the developer of Paramount Miami Worldcenter is almost ready to showcase them. That's almost because, despite closings beginning over two months ago, the building still remains under construction. However, from what I've heard, the developer of Paramount Miami Worldcenter is aiming for 100 percent completion by mid-November. I guess we'll have to wait and see if that proves to be true.
As of last week, the lobby at Paramount Miami Worldcenter still remained under construction as well as the resort-style pool deck, BBQ area, tennis courts, soccer field, jam room, food market, and dog park. Additionally, all of the amenities located at the top of Paramount Miami Worldcenter - such as the Skydeck lounge, observatory, 56th-floor sunrise pool and poolside bar, Tai Chai deck, and rooftop infinity-edge pool - are all also still under construction (although my photographer and I were able to get sneak-peek photos of those areas as you will see near the bottom of this post).
As more and more of the amenities and common areas are completed at Paramount Miami Worldcenter, I will update this post in the weeks and months to come. For now, you will find below photos of the fully-equipped fitness center and boxing ring, yoga room, spa, children's playroom, game room with golf simulator, conservatory, and mailroom. Please note, the basketball half-court and racquetball court are completed at this time but we did not get photos of them.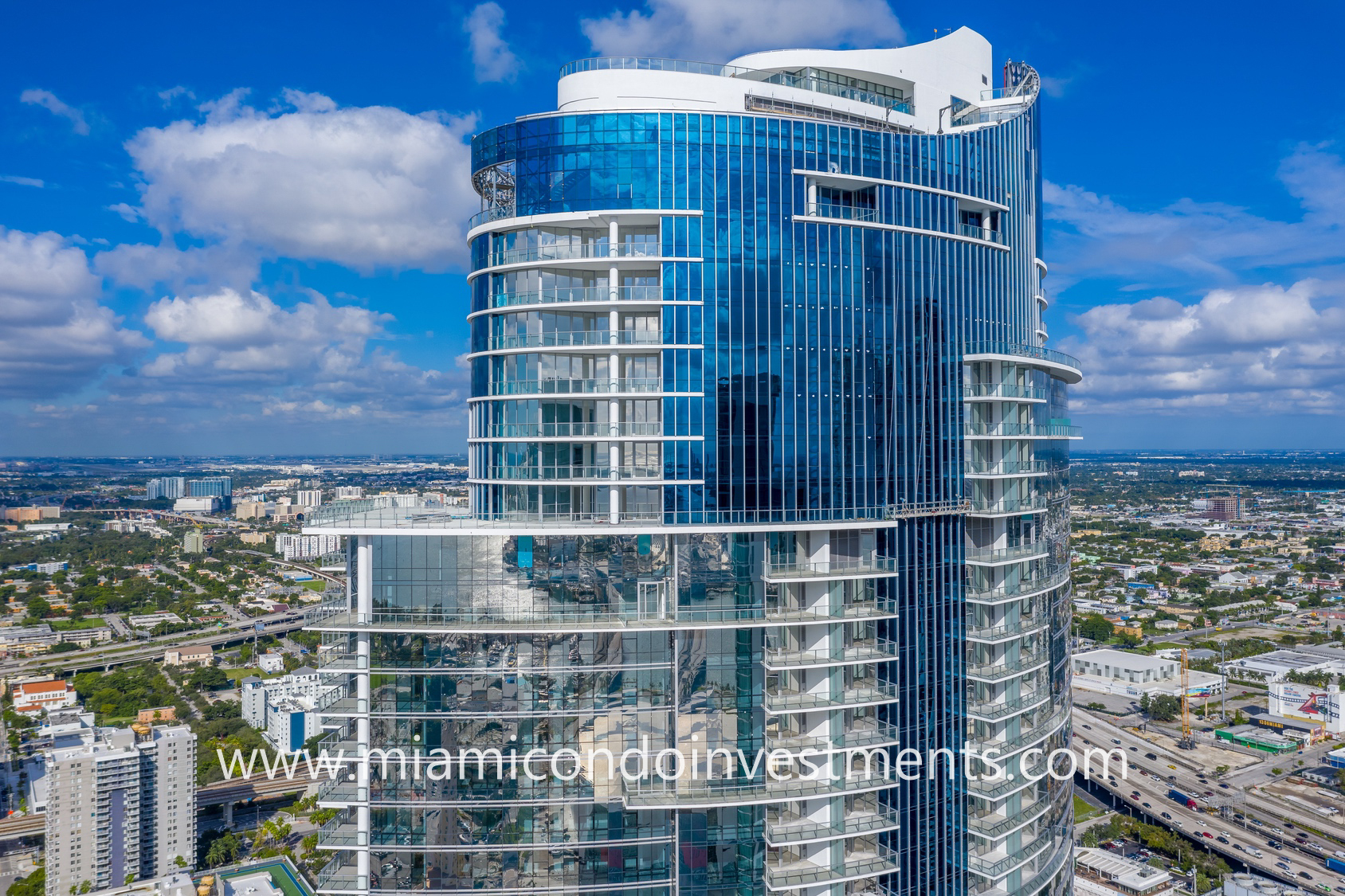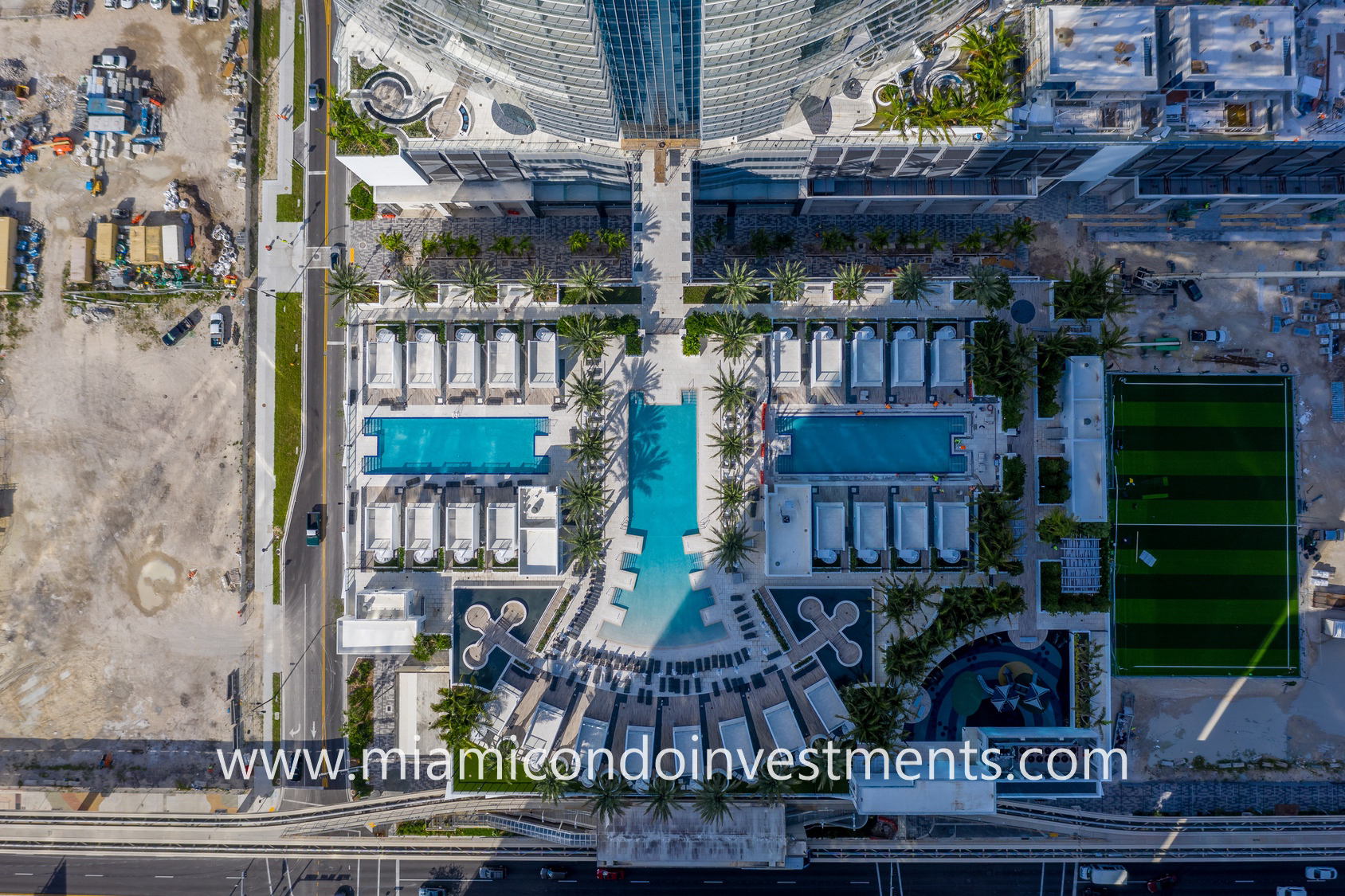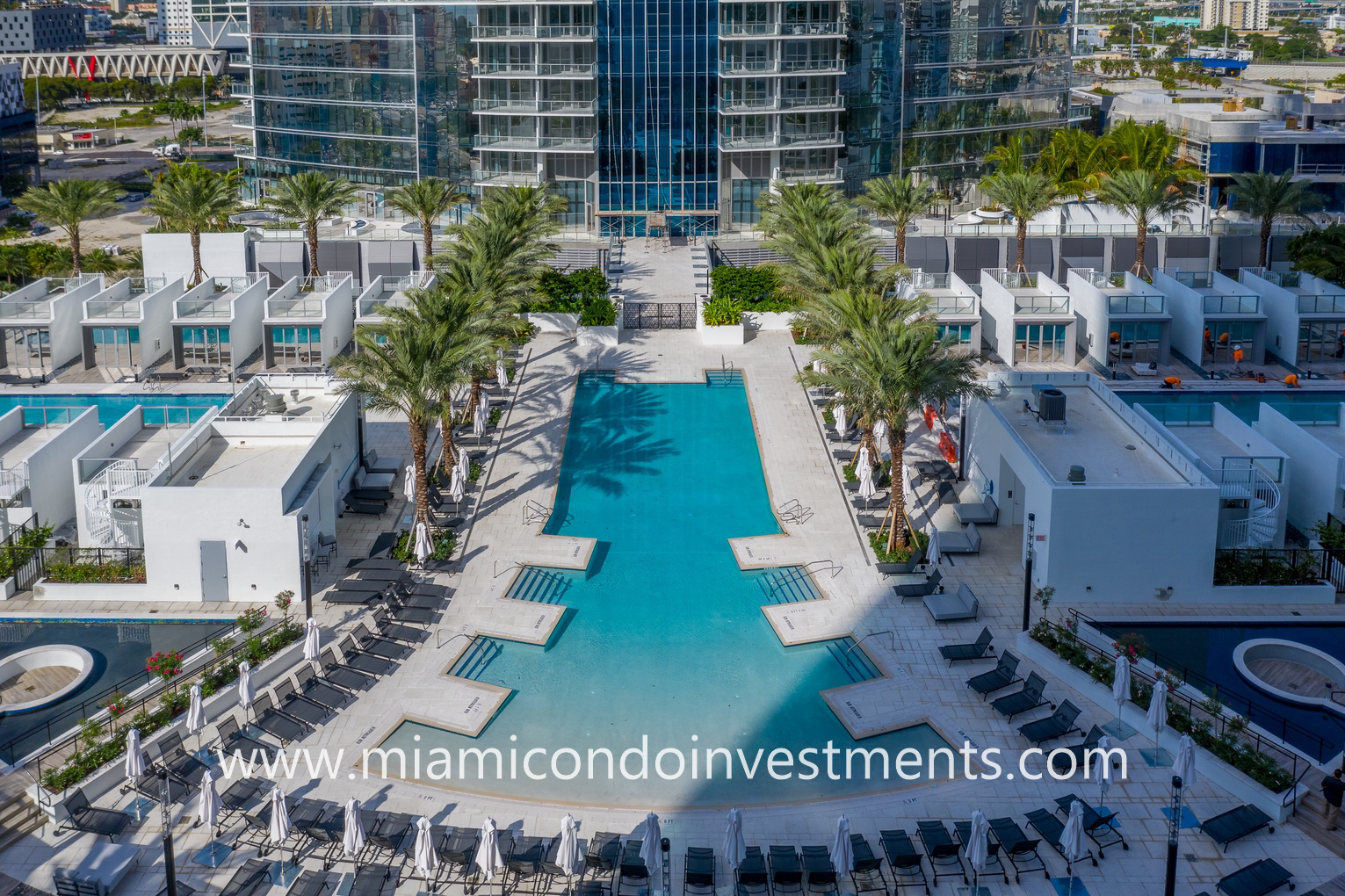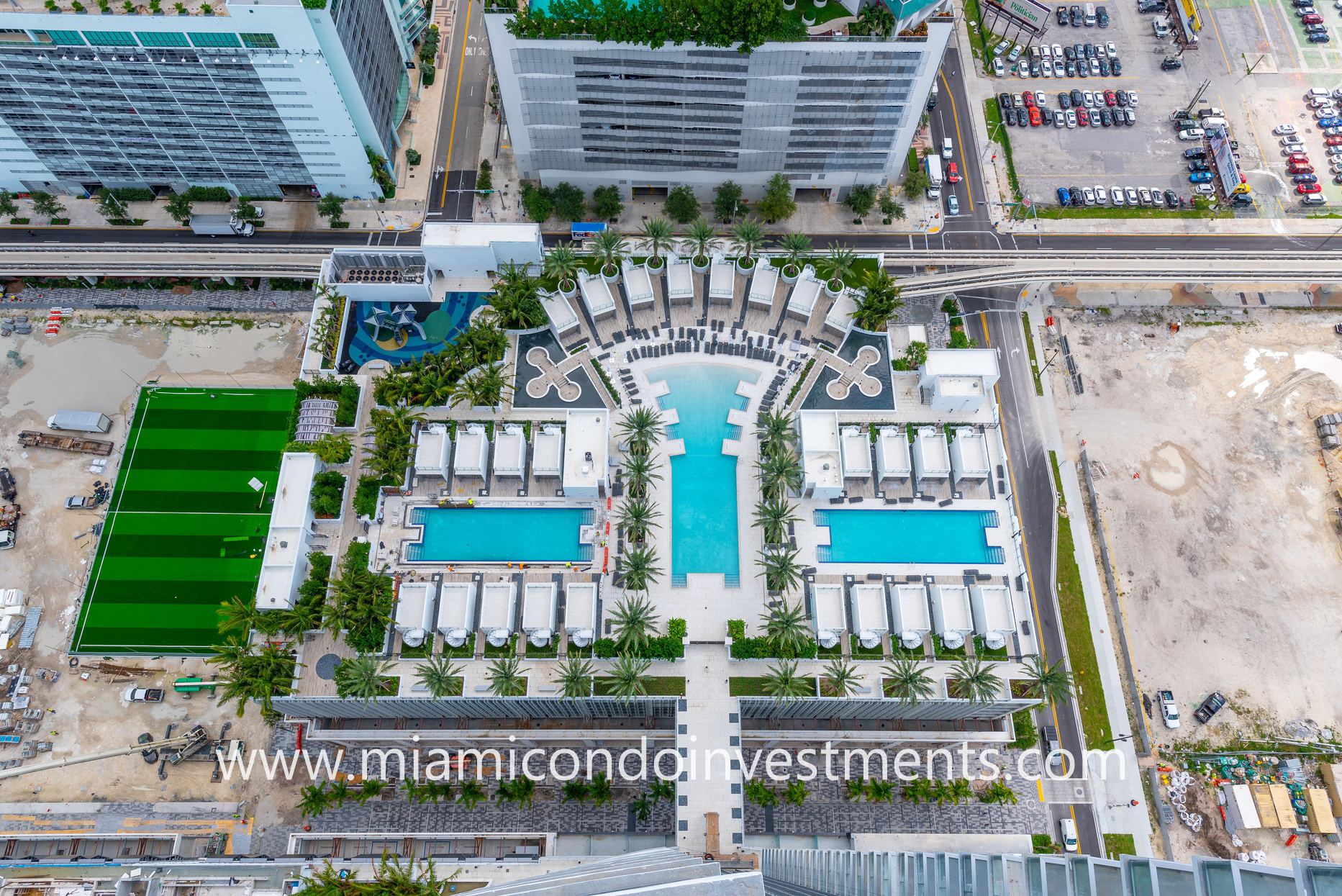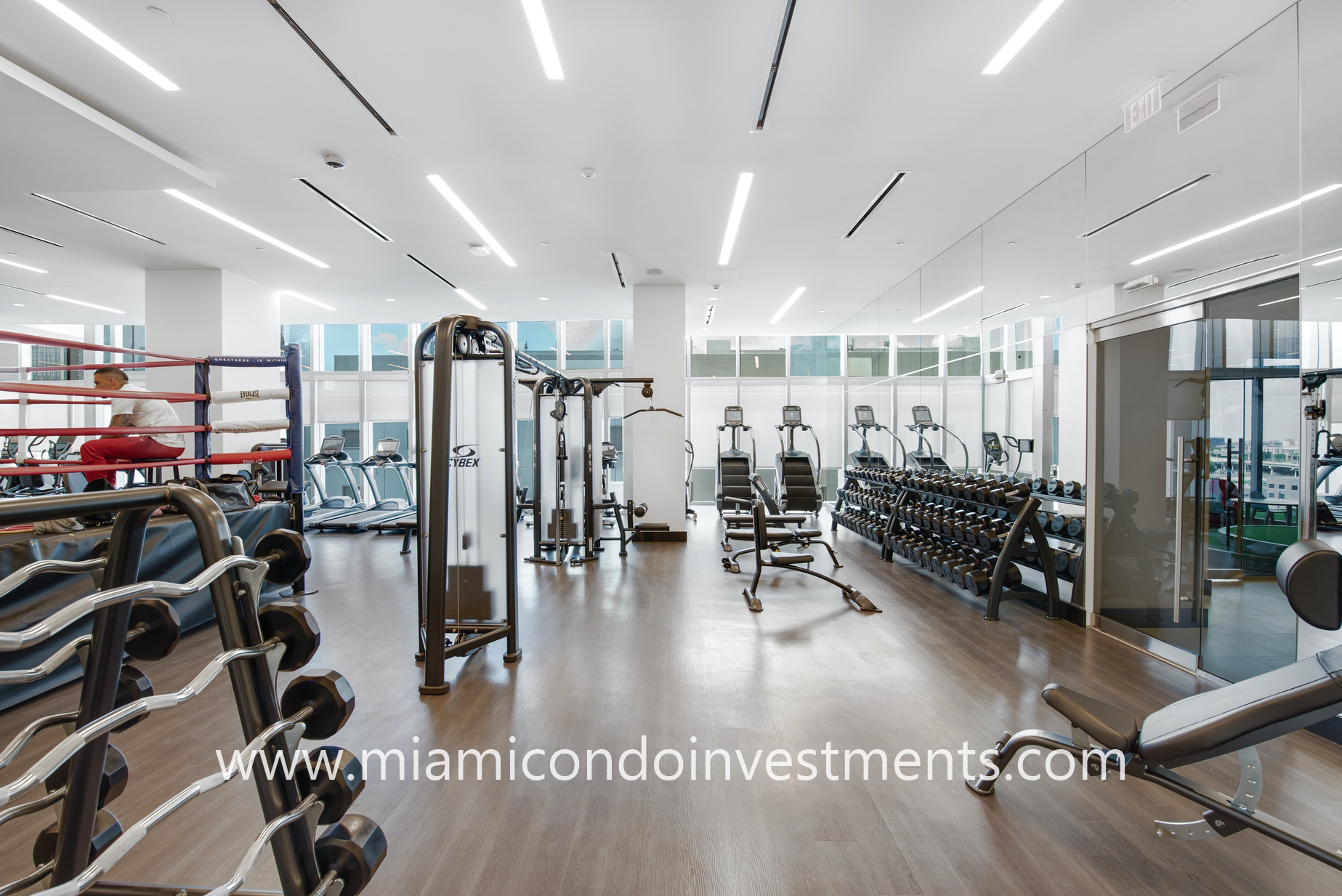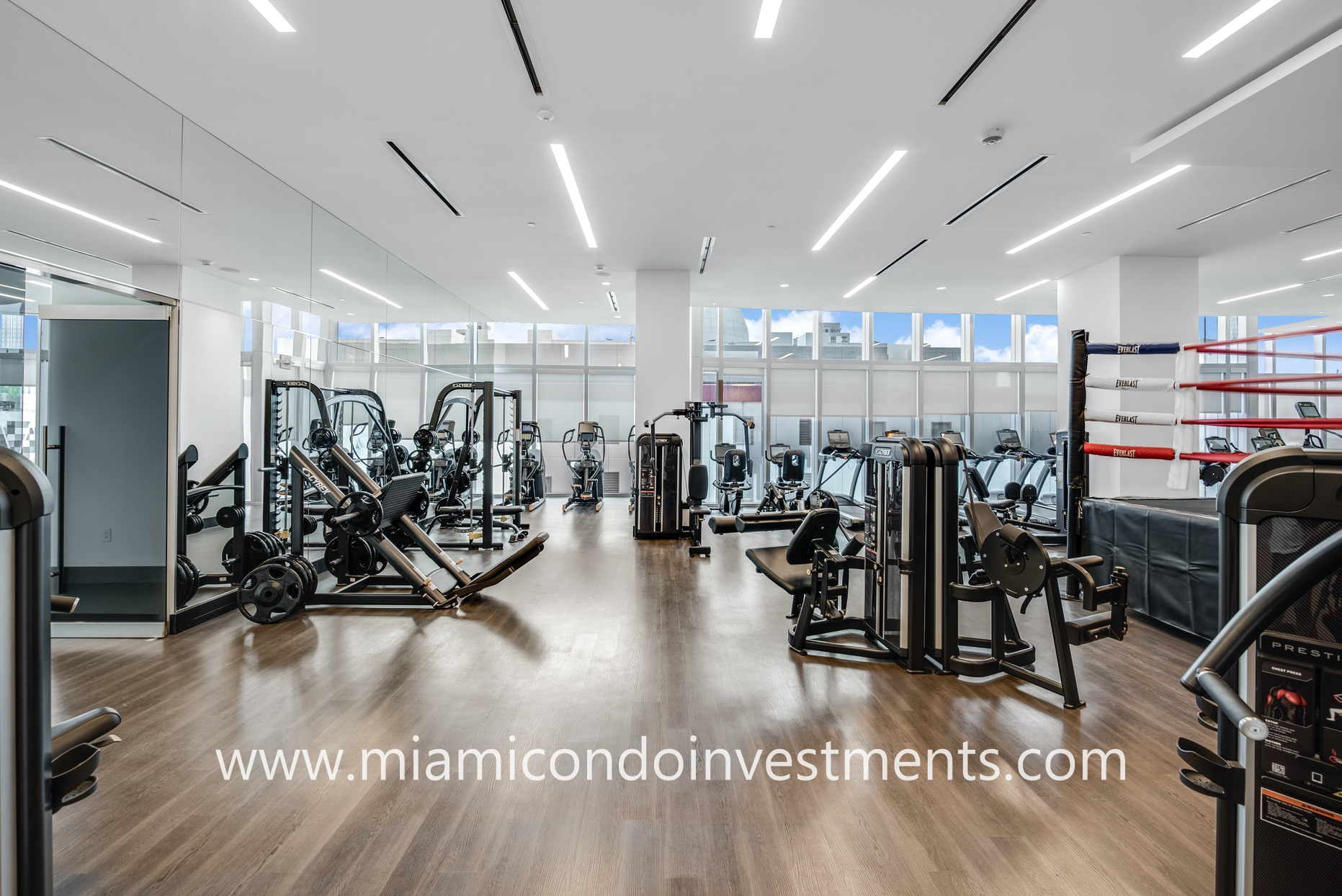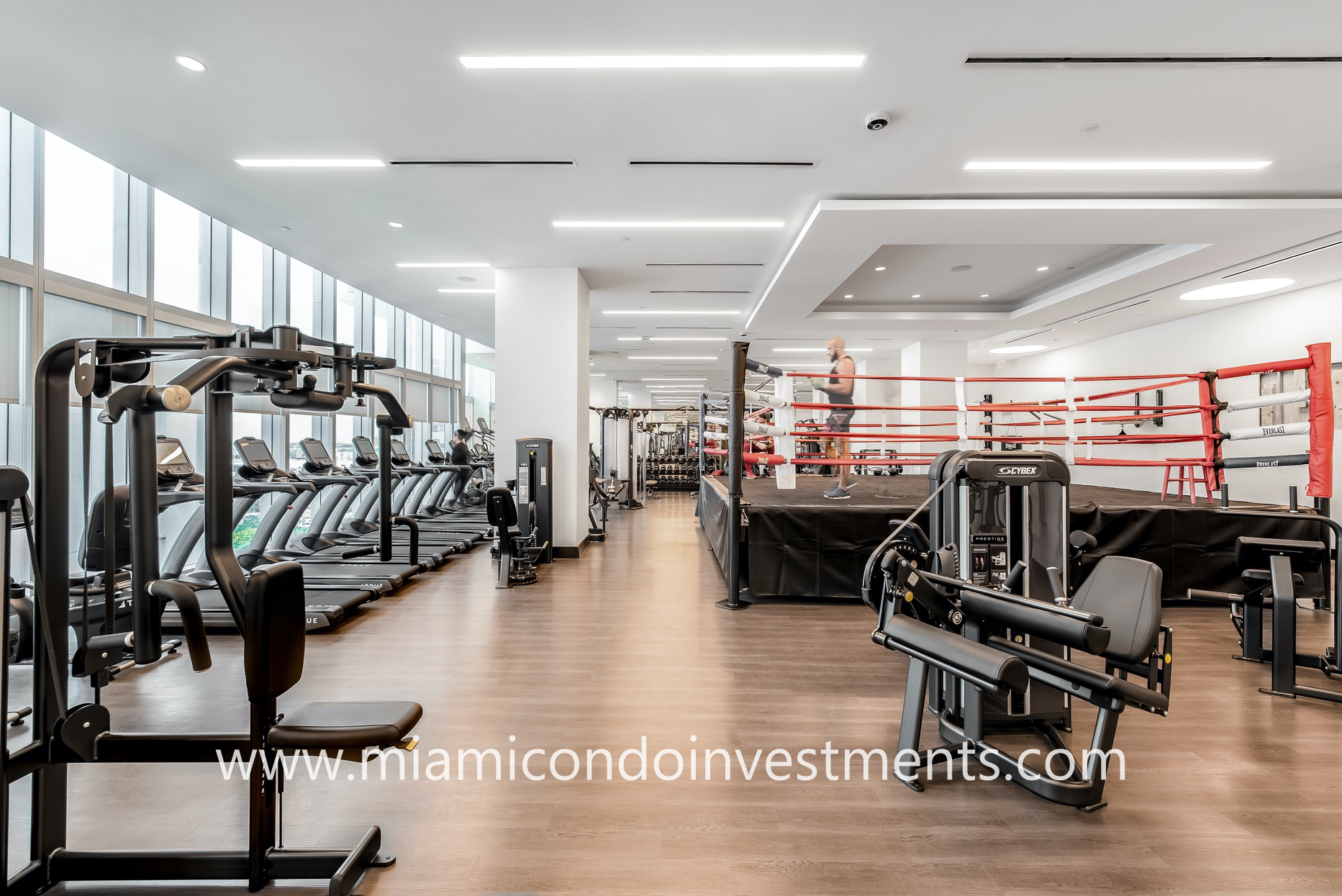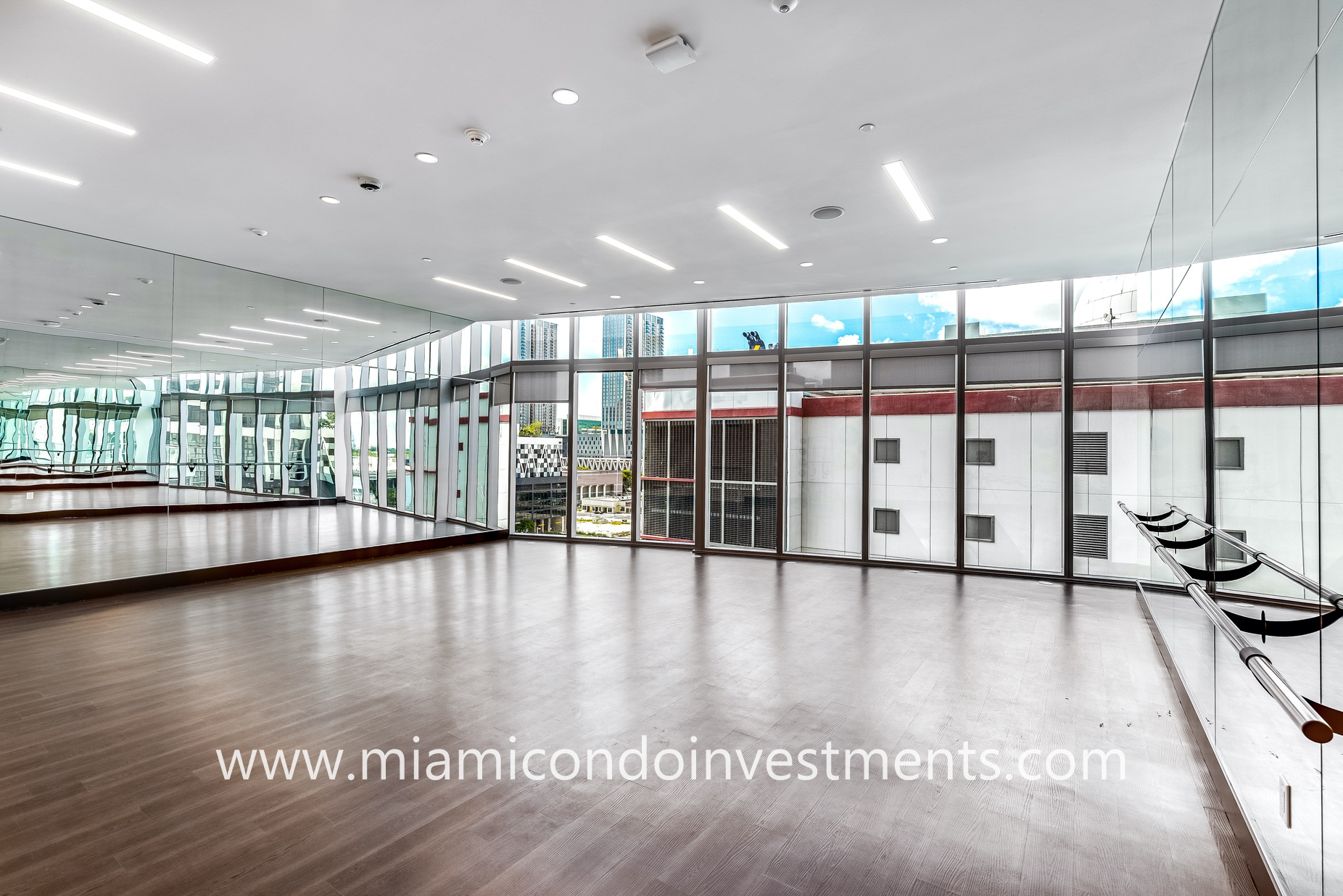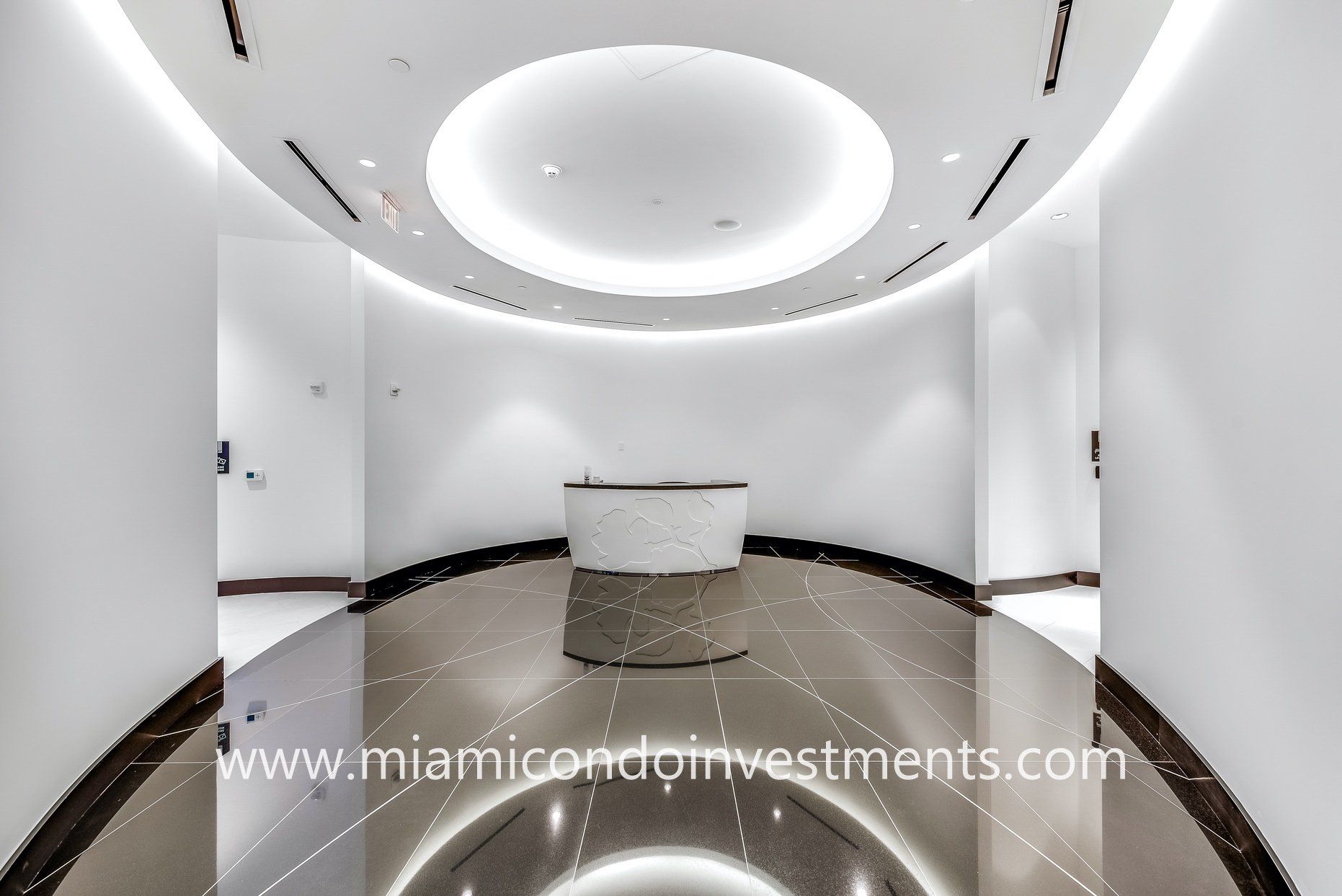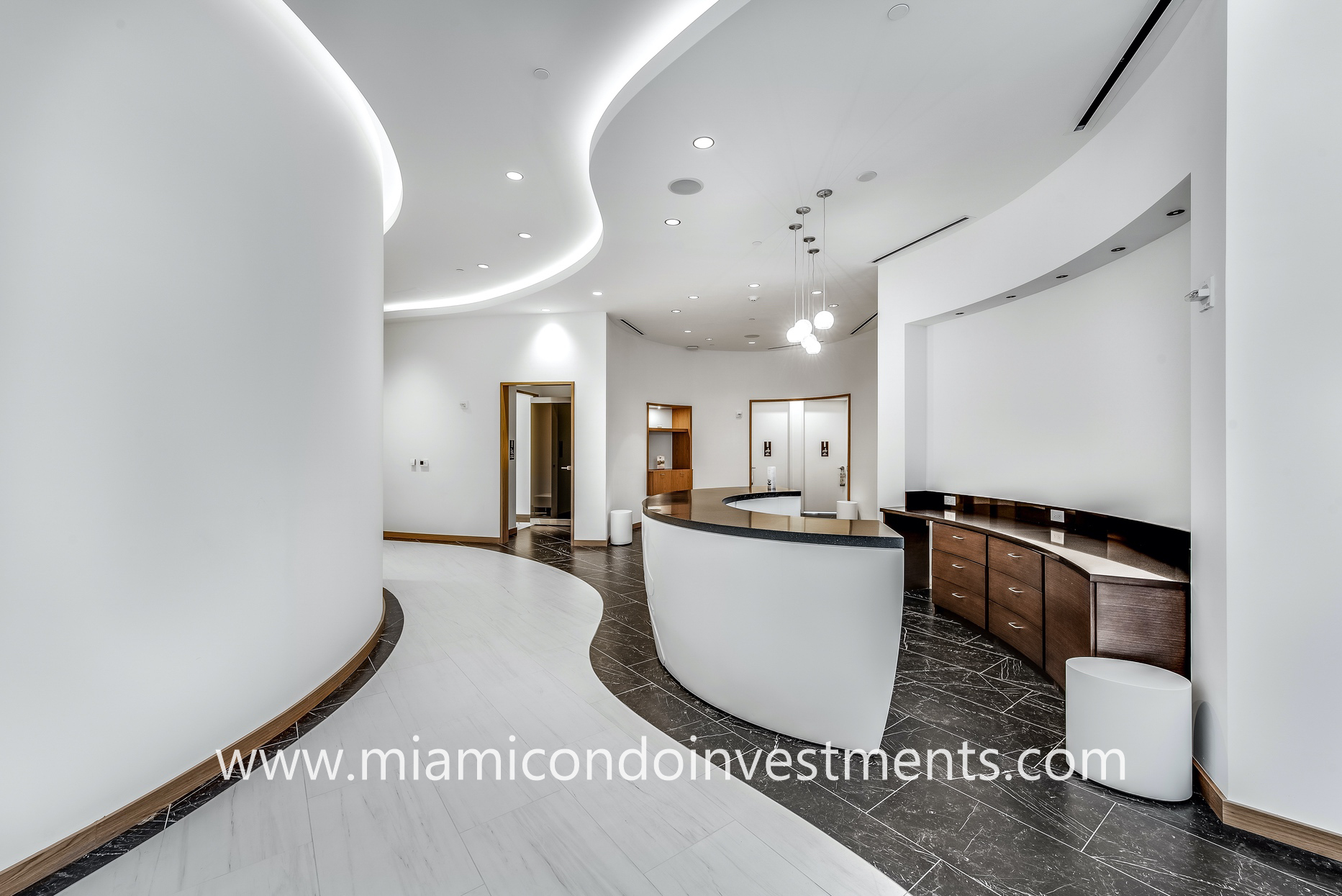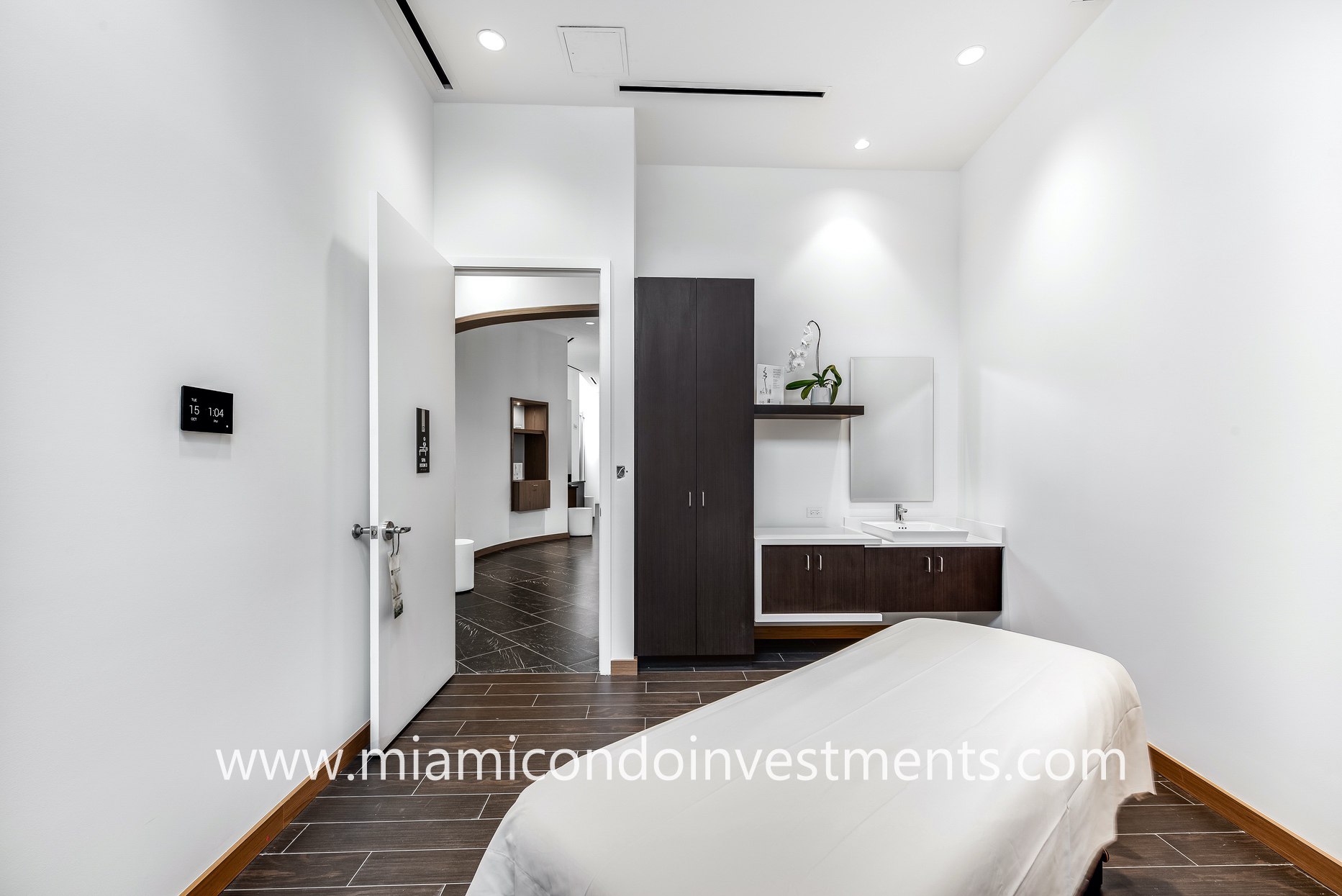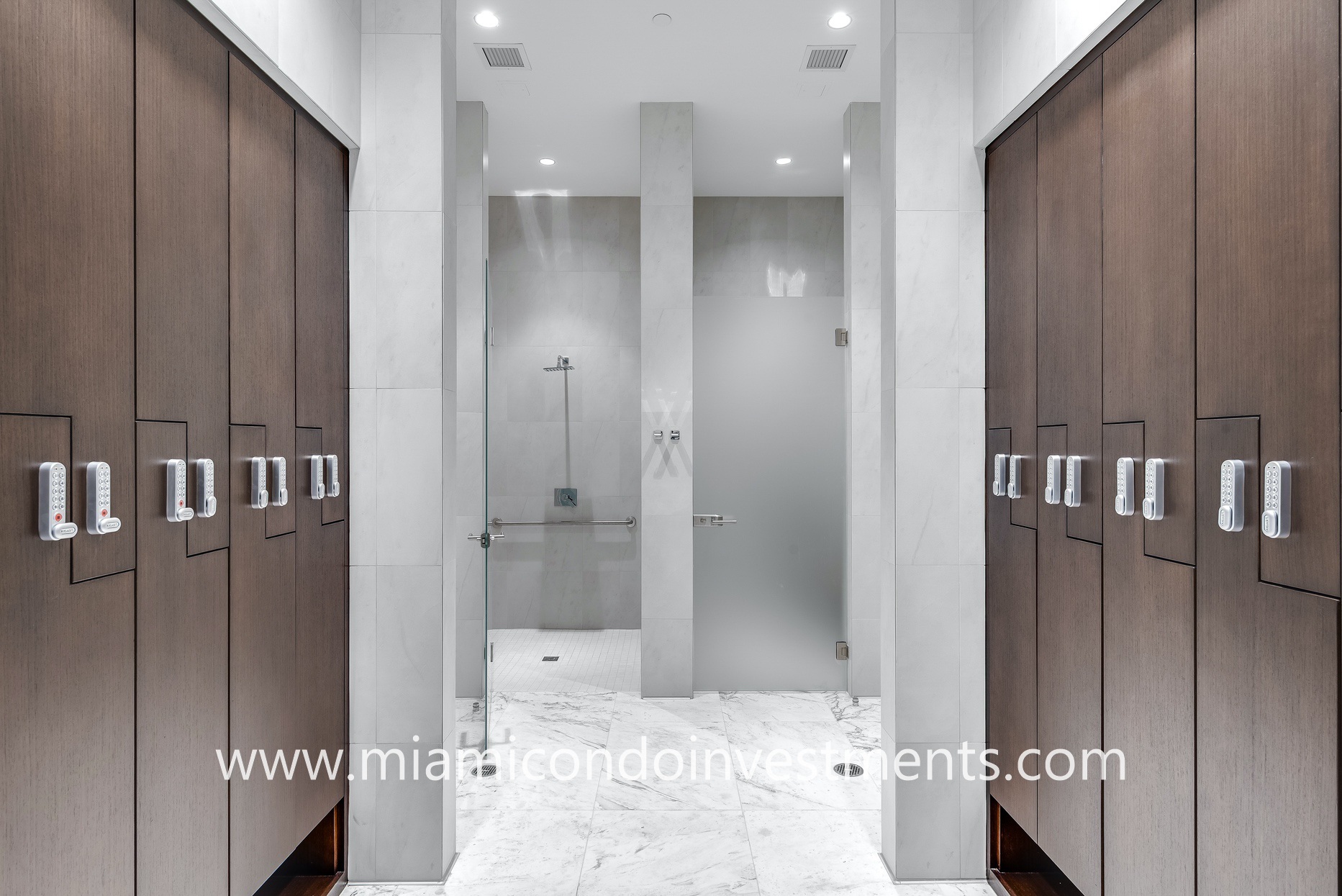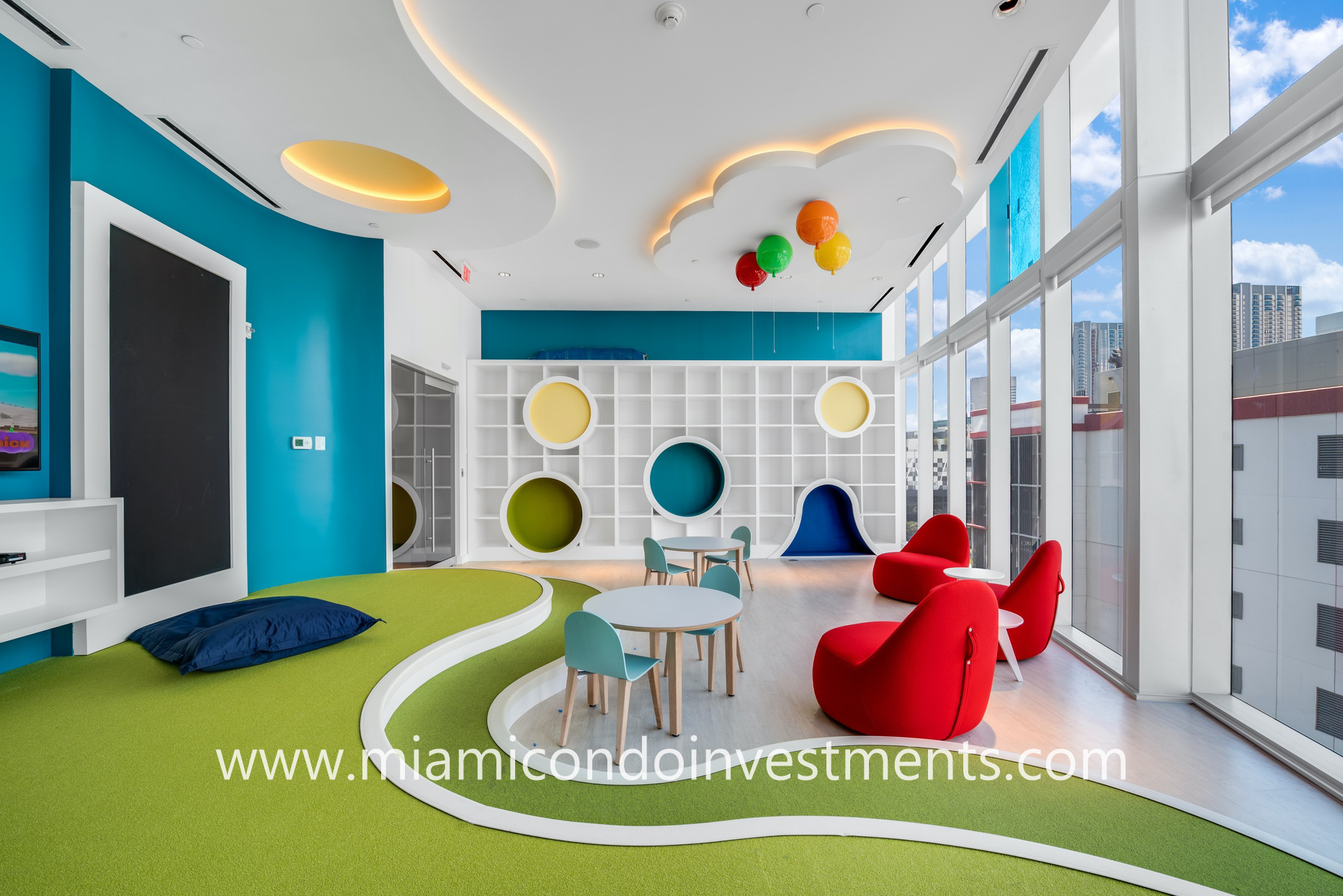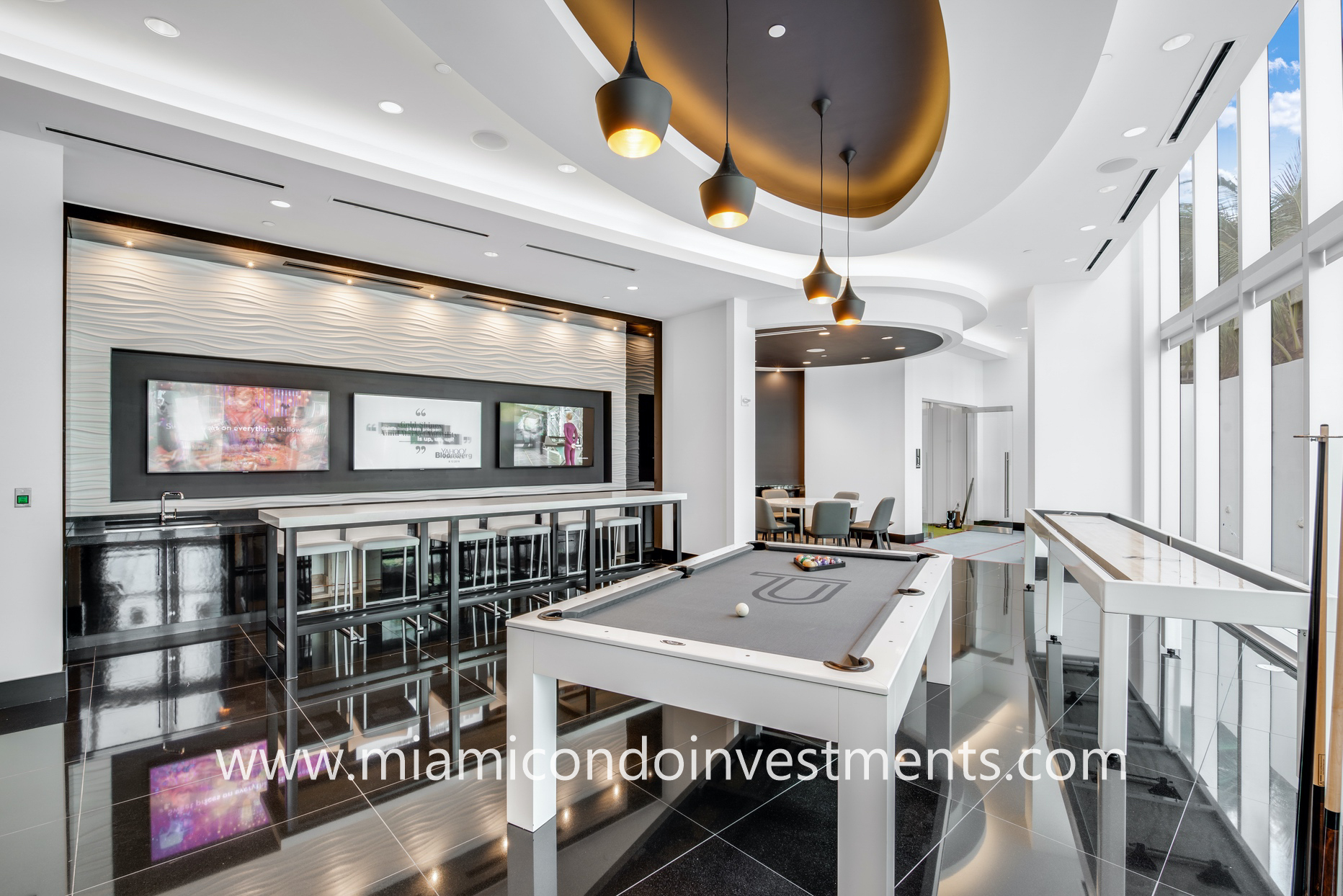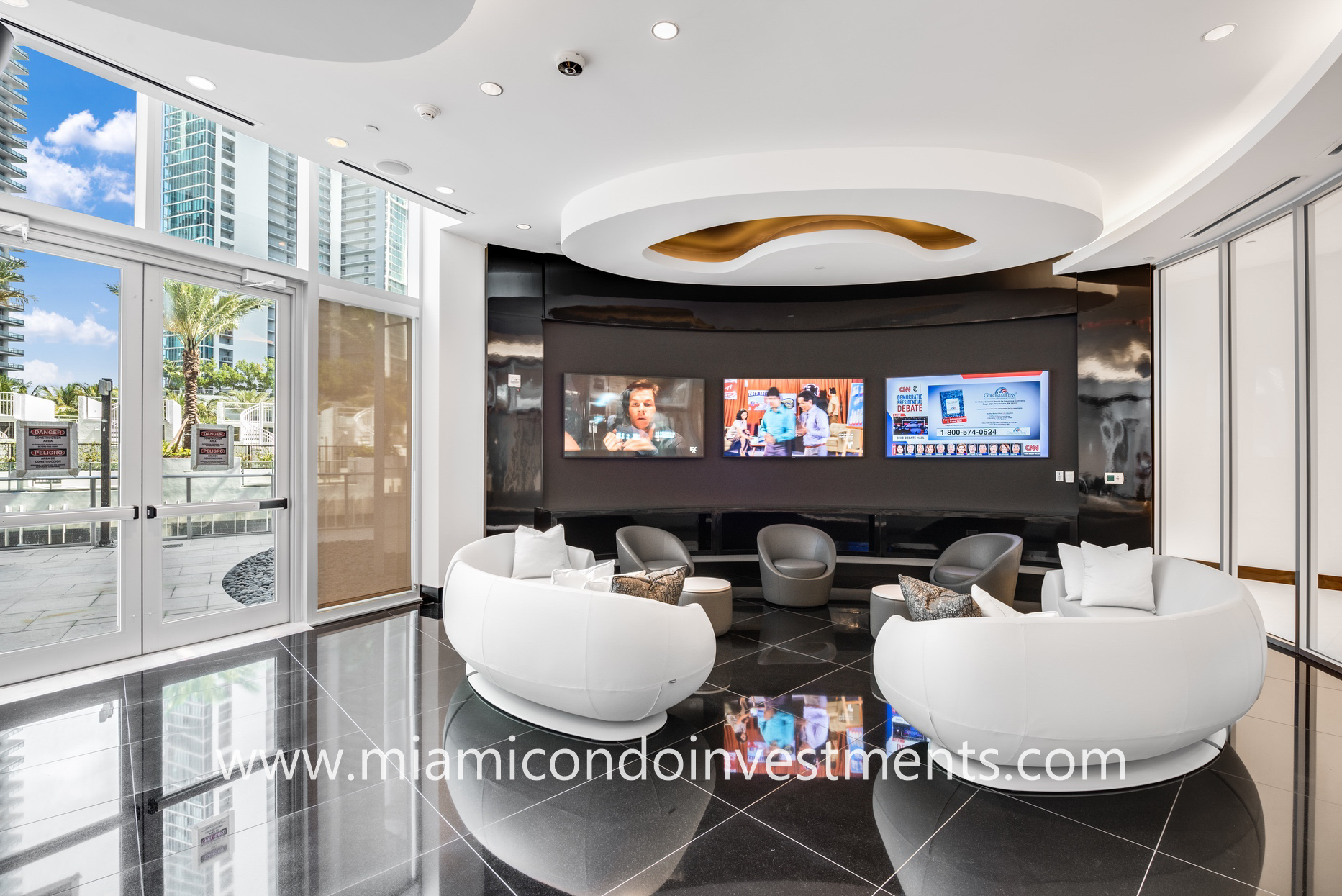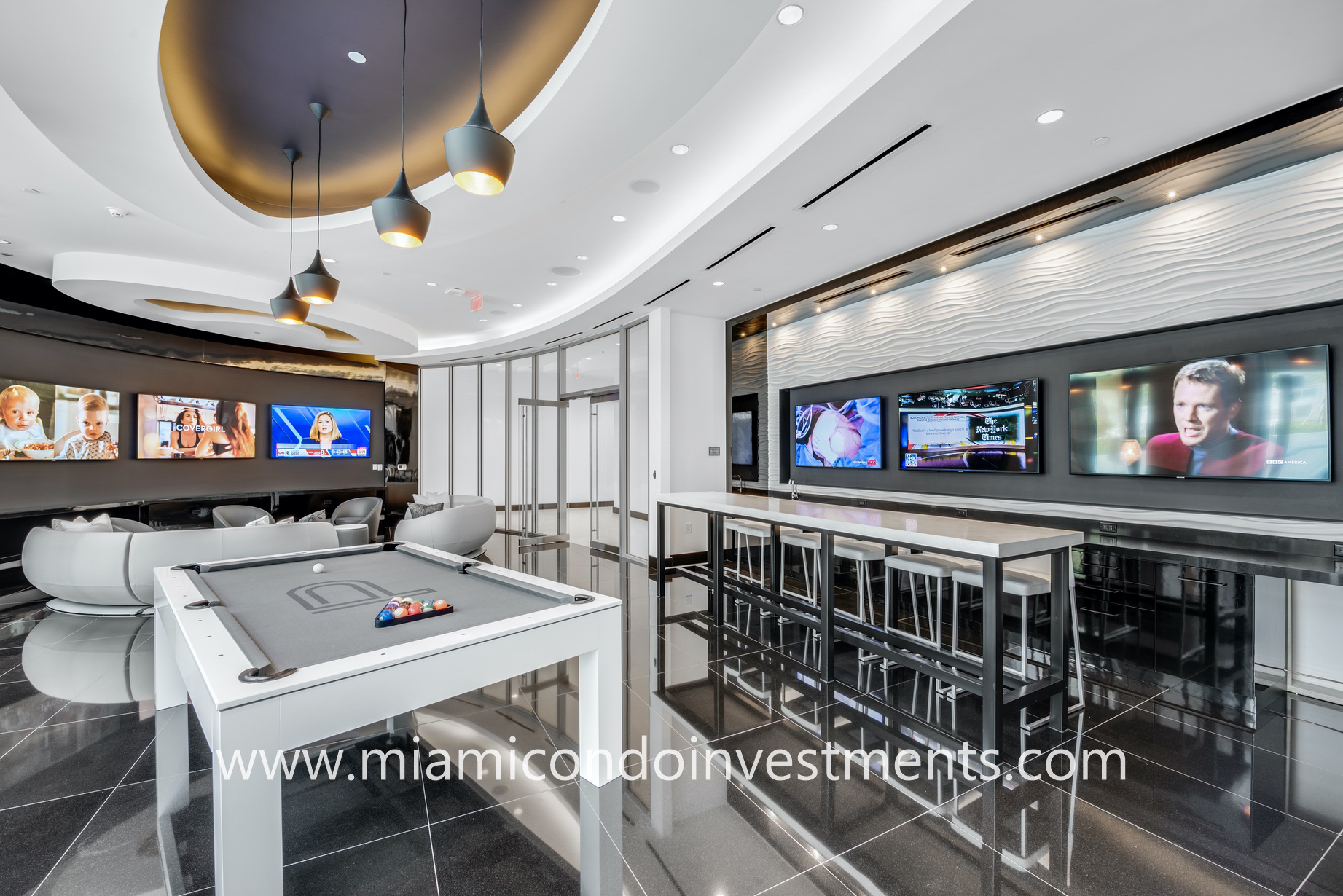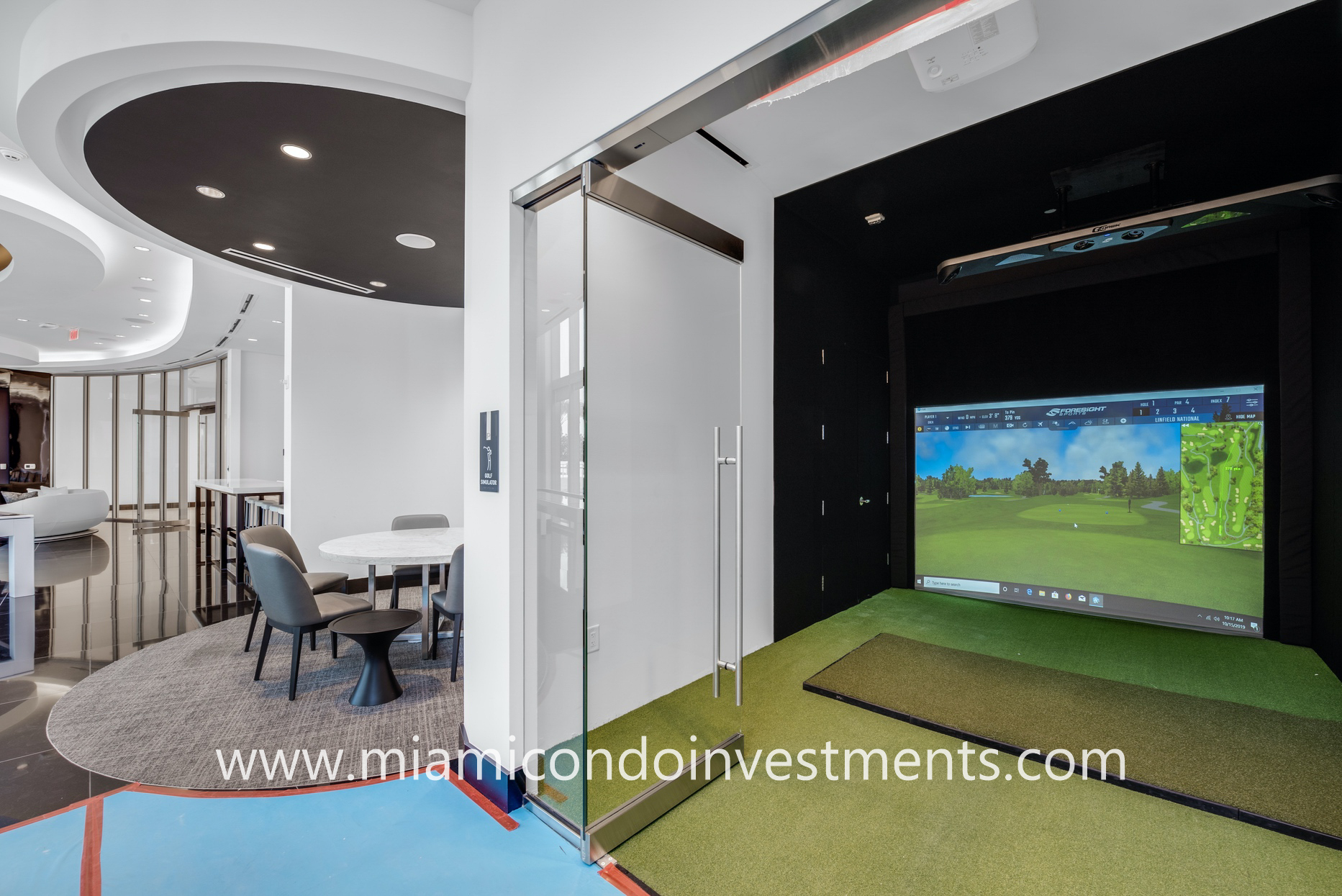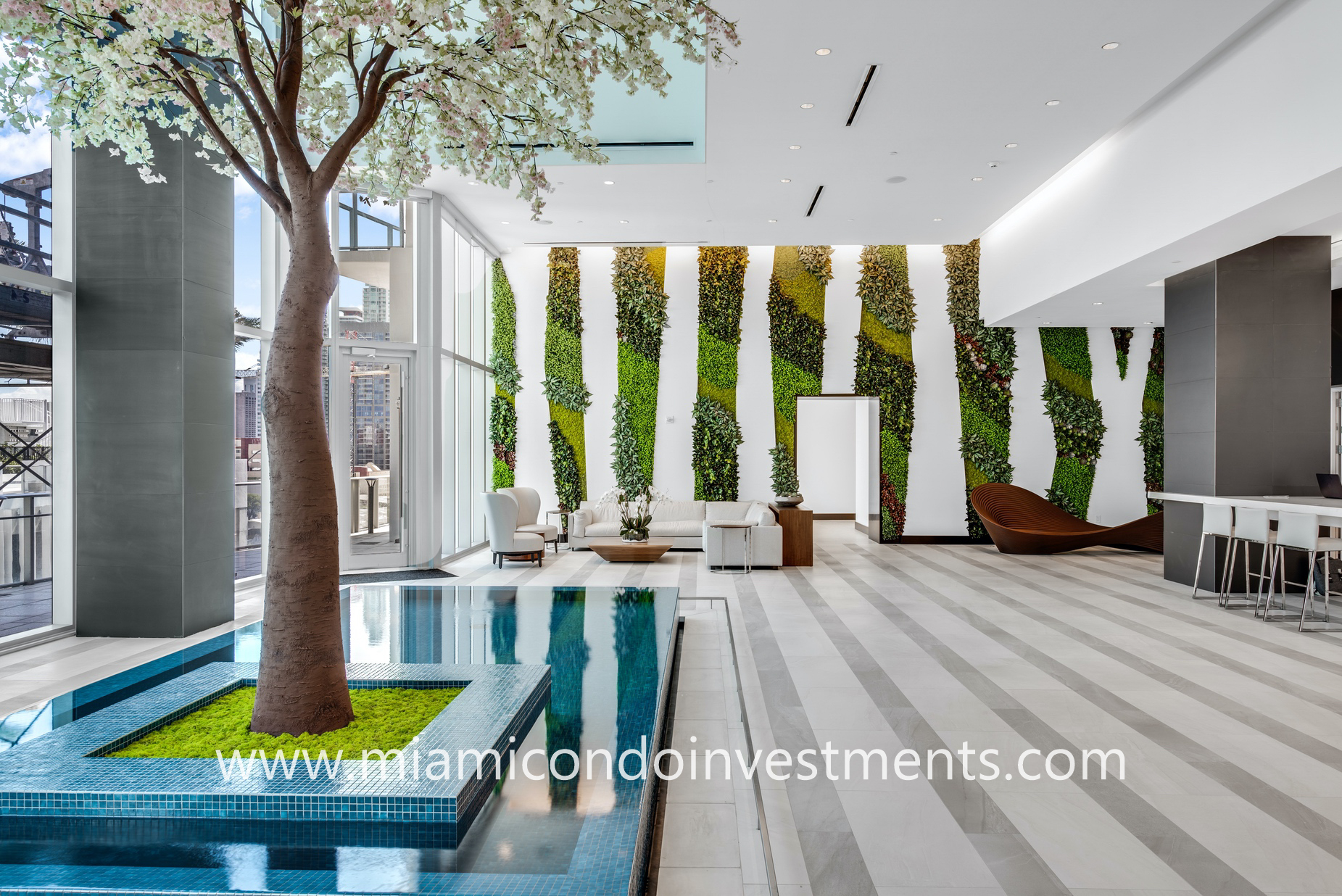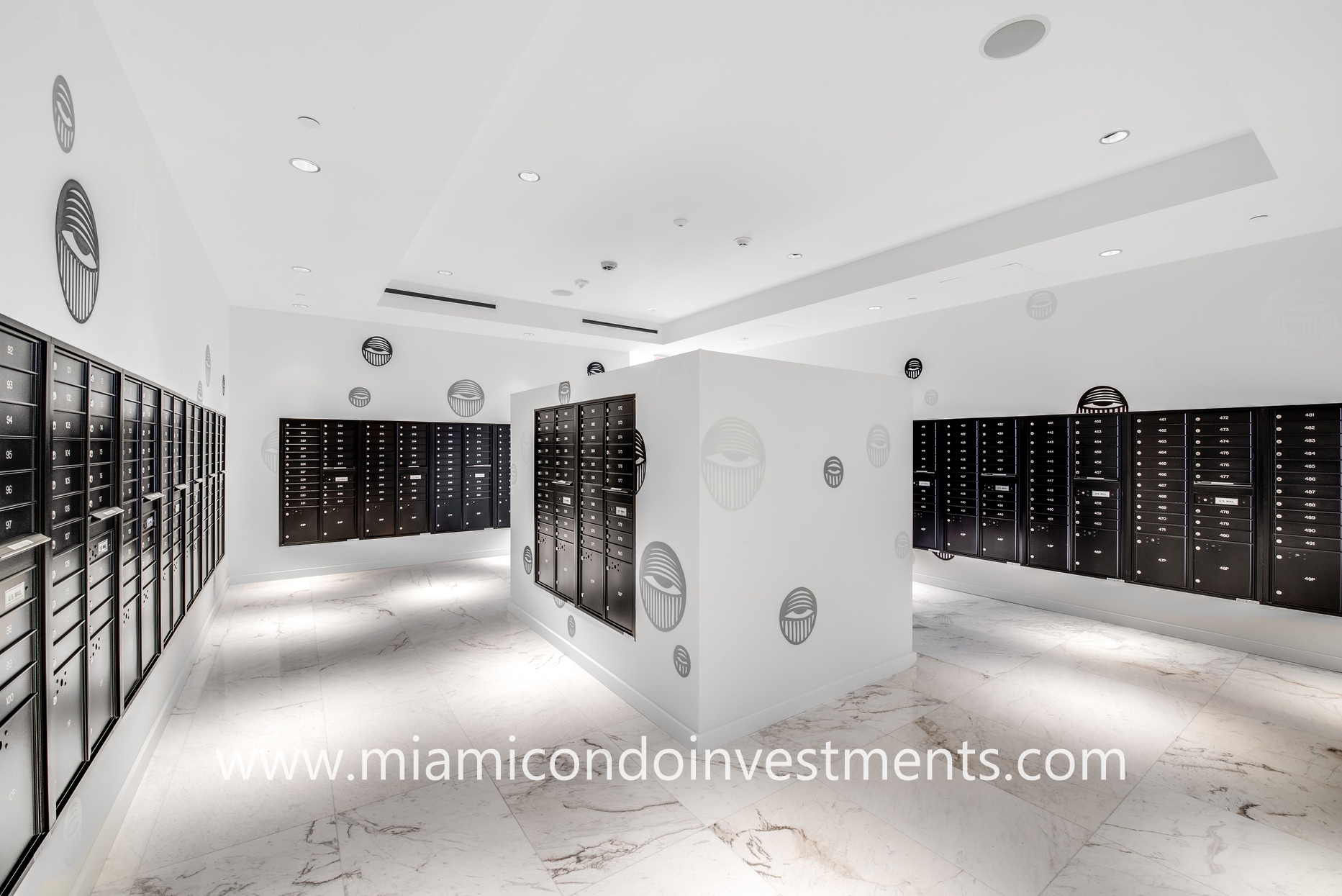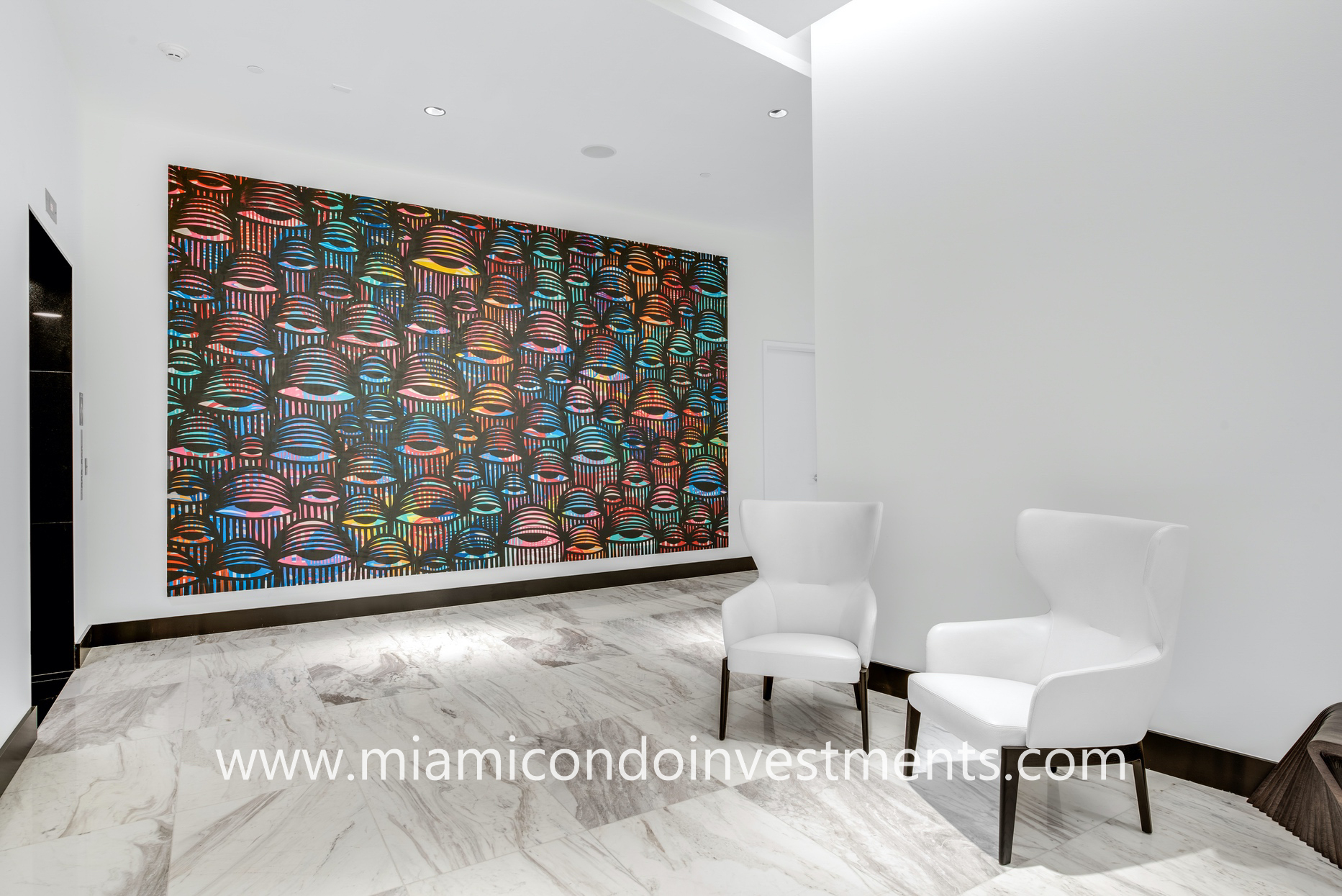 A Sneak Peek at the Rooftop Amenities and Views from Atop Paramount Miami Worldcenter