A First Look at One Paraiso in Edgewater Miami
September 22, 2018
by Lucas Lechuga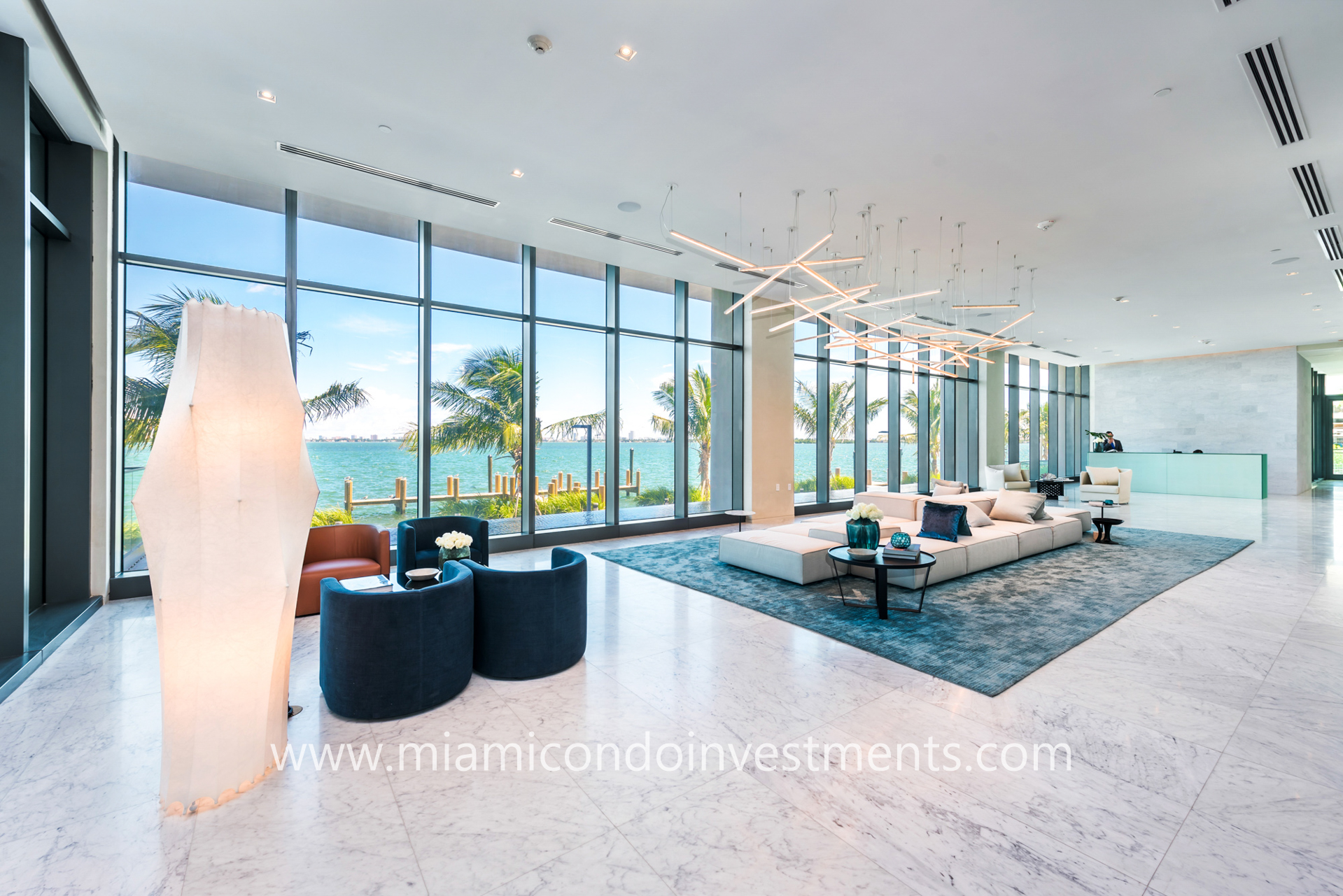 Three down, one to go! One Paraiso recently became the third of four towers in the Paraiso District to be completed by Related Group. Closings started at the beginning of last month. As of September 14th, when I toured One Paraiso with my photographer, the development had already closed well over 200 of its 279 total units. Gran Paraiso, which will be the fourth and final tower to be completed in the Paraiso District is expected to begin closings next month.

The common area spaces at One Paraiso, which were designed by famed interior designer Piero Lissoni, are impressive, to say the least. Known for his elegant and contemporary style, Lissoni uses minimalist design to create large, interconnected spaces using Earth tones to compliment and pull in the beautiful views from outside the building's floor-to-ceiling glass windows. If there's one reoccurring, consistent theme throughout One Paraiso, it is its VIEWS. As you will see in the photos below, from pretty much any common areas space in the building, you can see Biscayne Bay. Even the lobby at One Paraiso offers direct views of the water. And while that may not seem so unique or out of the ordinary, try to name at least two other condo developments in Miami that offer water views from its lobby (I can only name one other).

And when it comes to amenities, One Paraiso delivers in spades. The developer included a wide array of high-quality amenities, such as a ground-floor pool, poolside cabanas, and Jacuzzi; 10th-floor party room, business center, wine tasting salon, library, theater, and children's playroom; 11th-floor fitness center and spa with plunge pool, saunas, steam rooms, and massage rooms; and sunset amenities deck with two additional pools, infinity-edge Jacuzzi, poolside cabanas, BBQ area, and tennis center with two lighted courts. (That's a total of three pools to accommodate just 279 residences!!!) The tennis center, which was still a work in progress when I visited, is expected to be completed within the next month.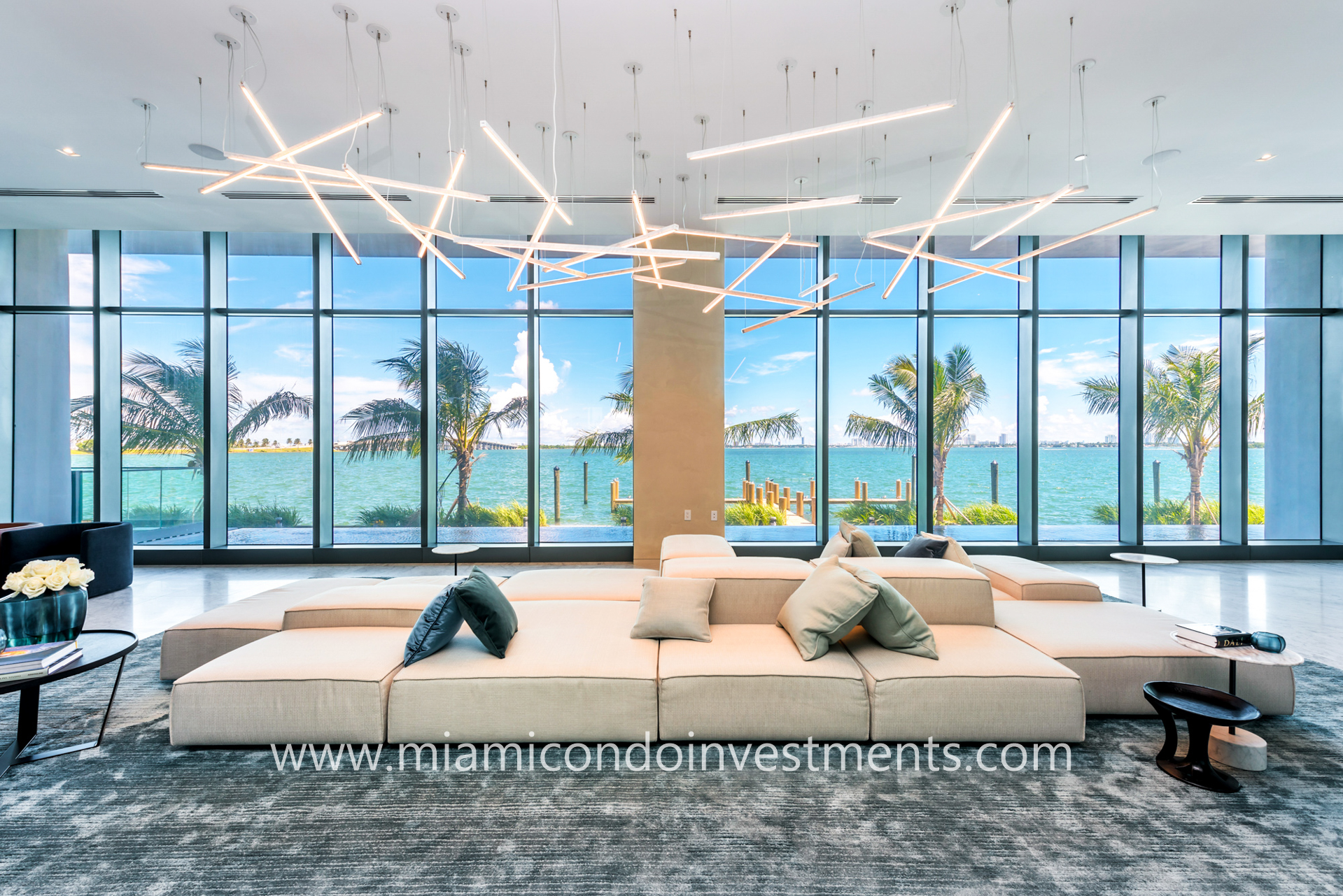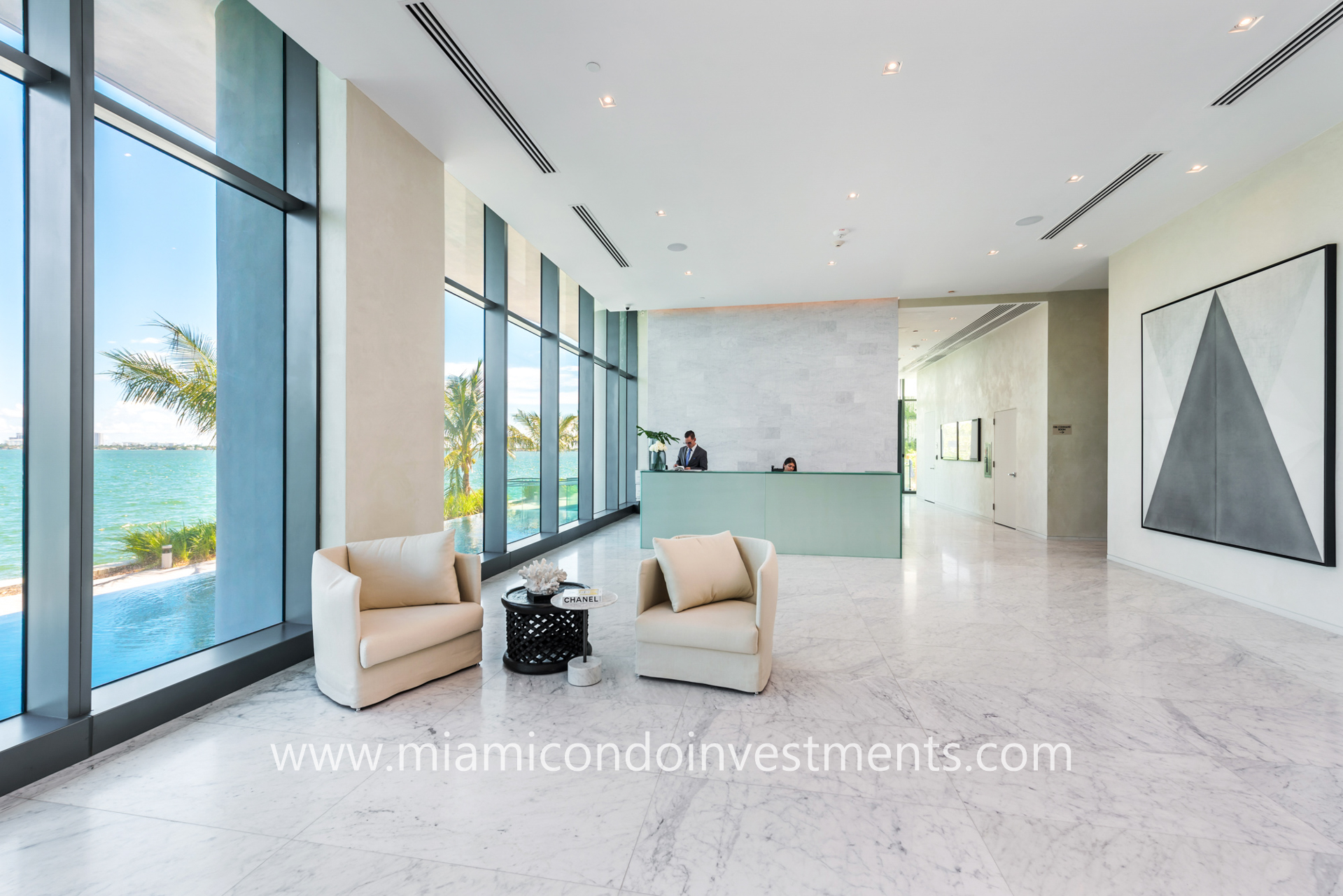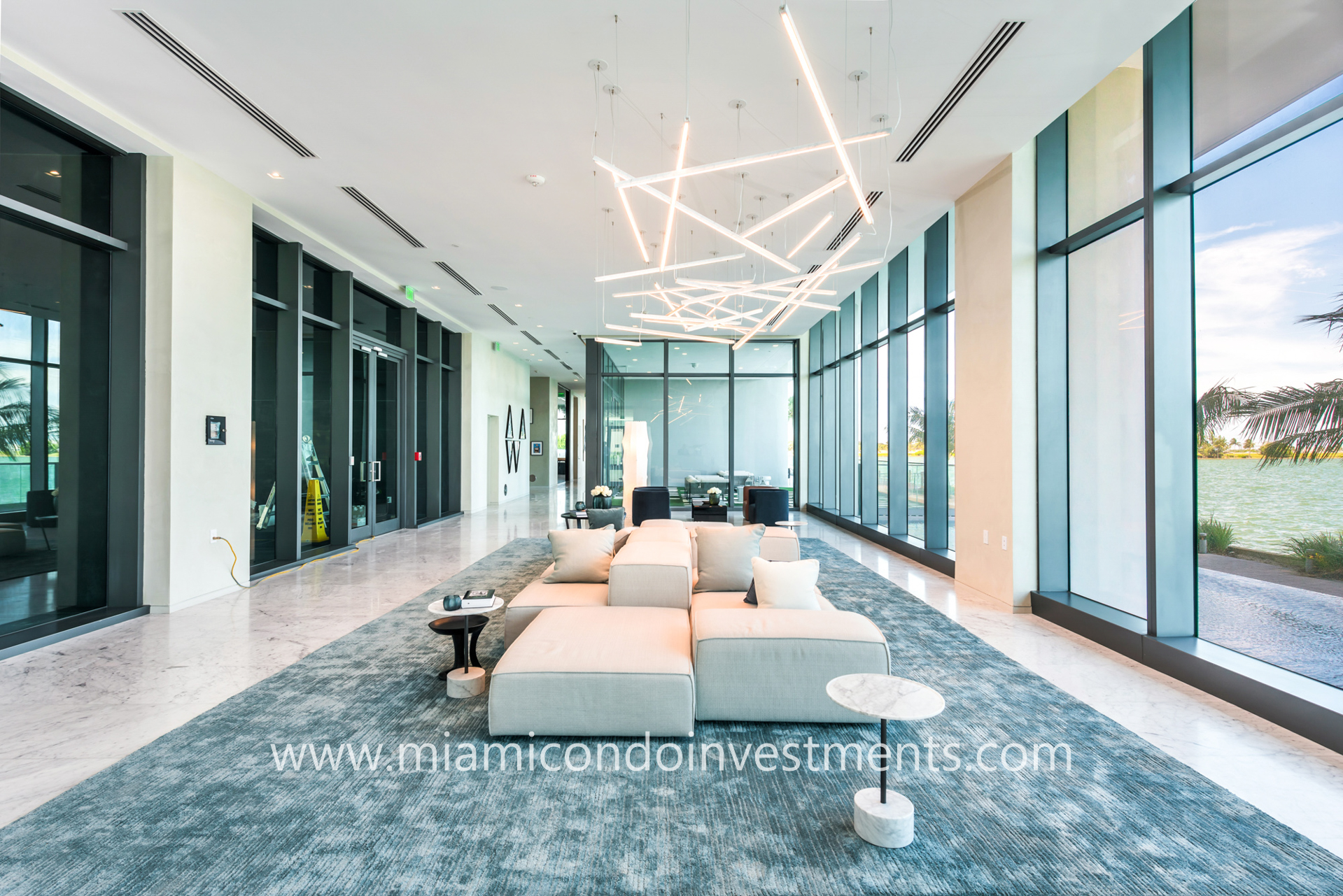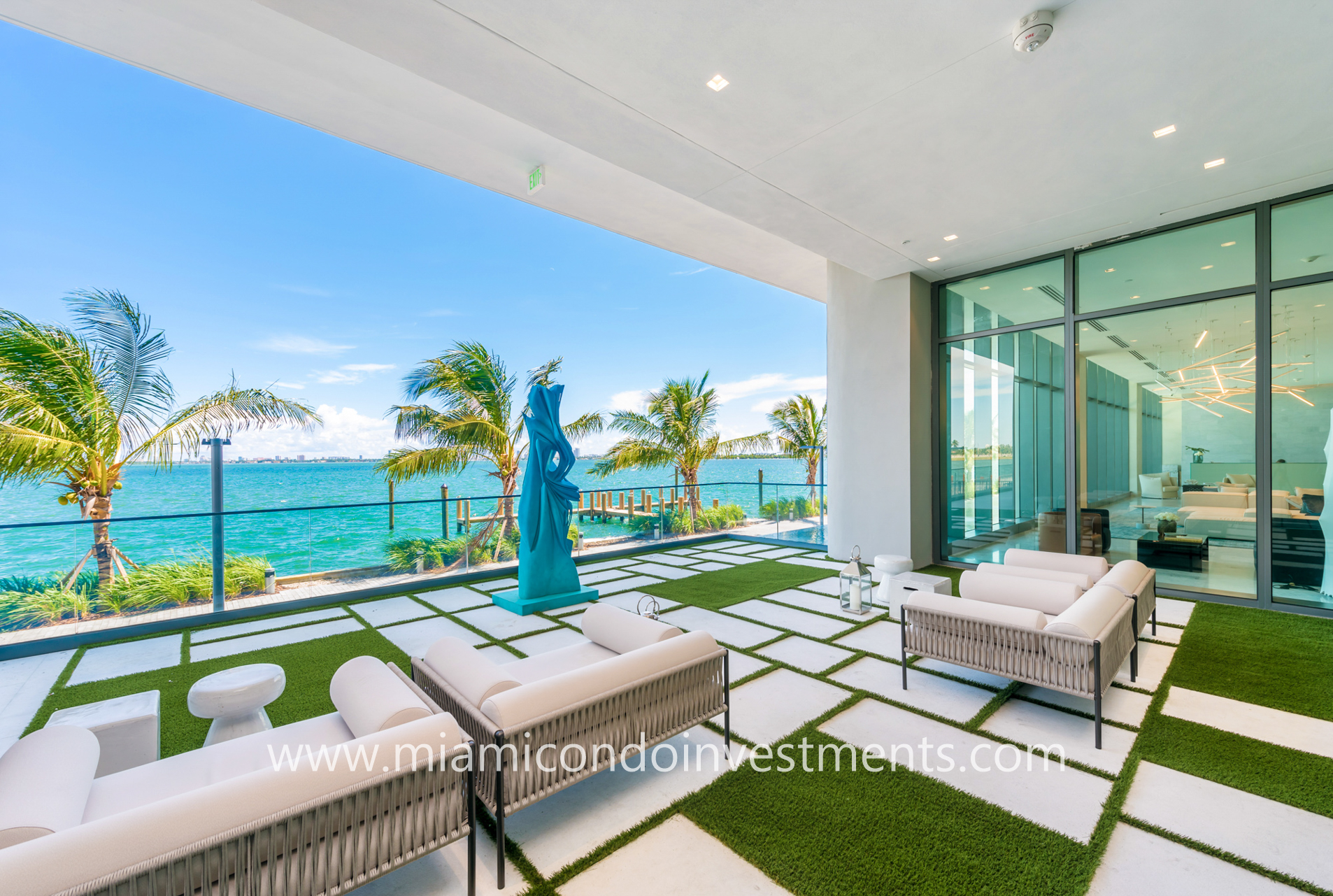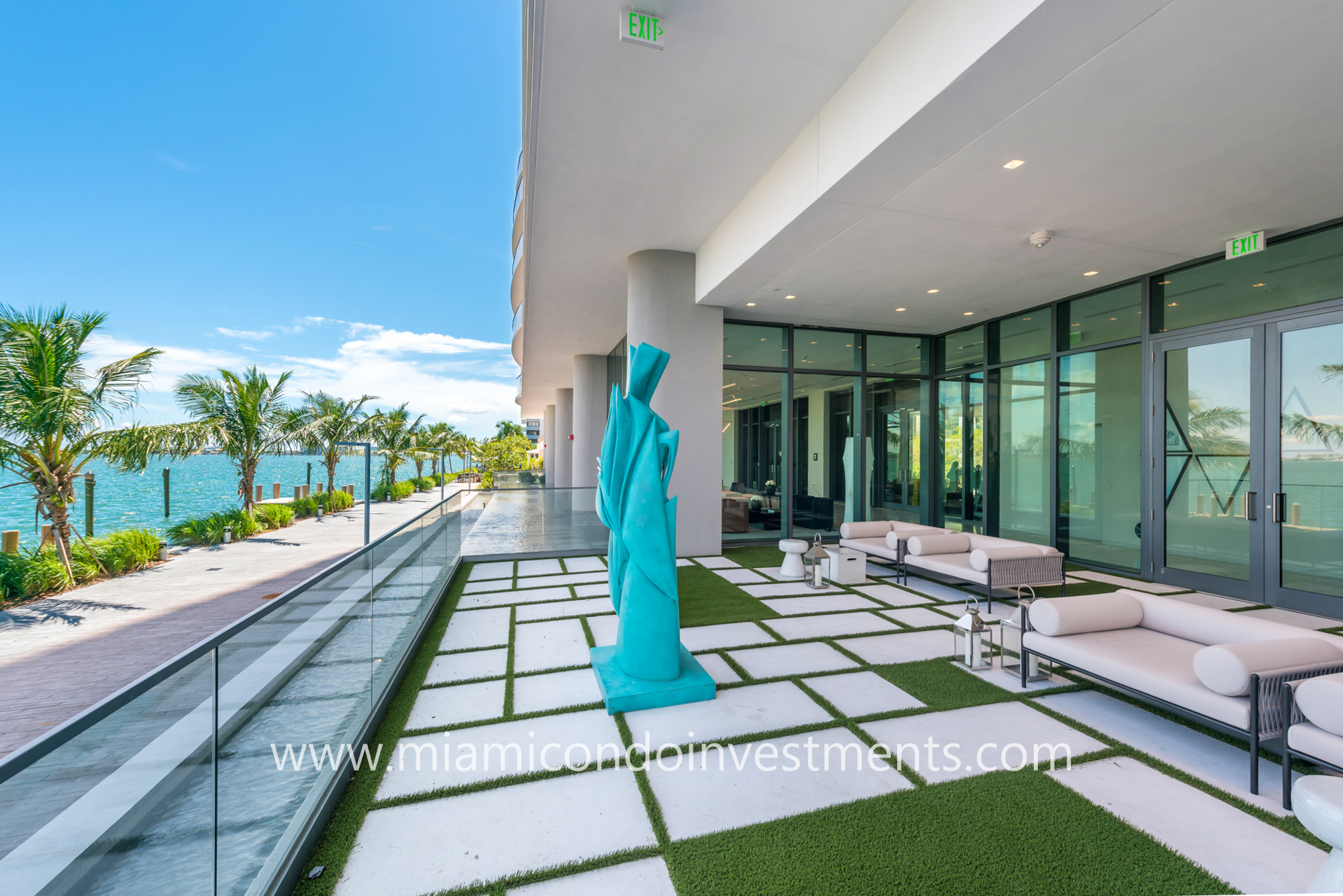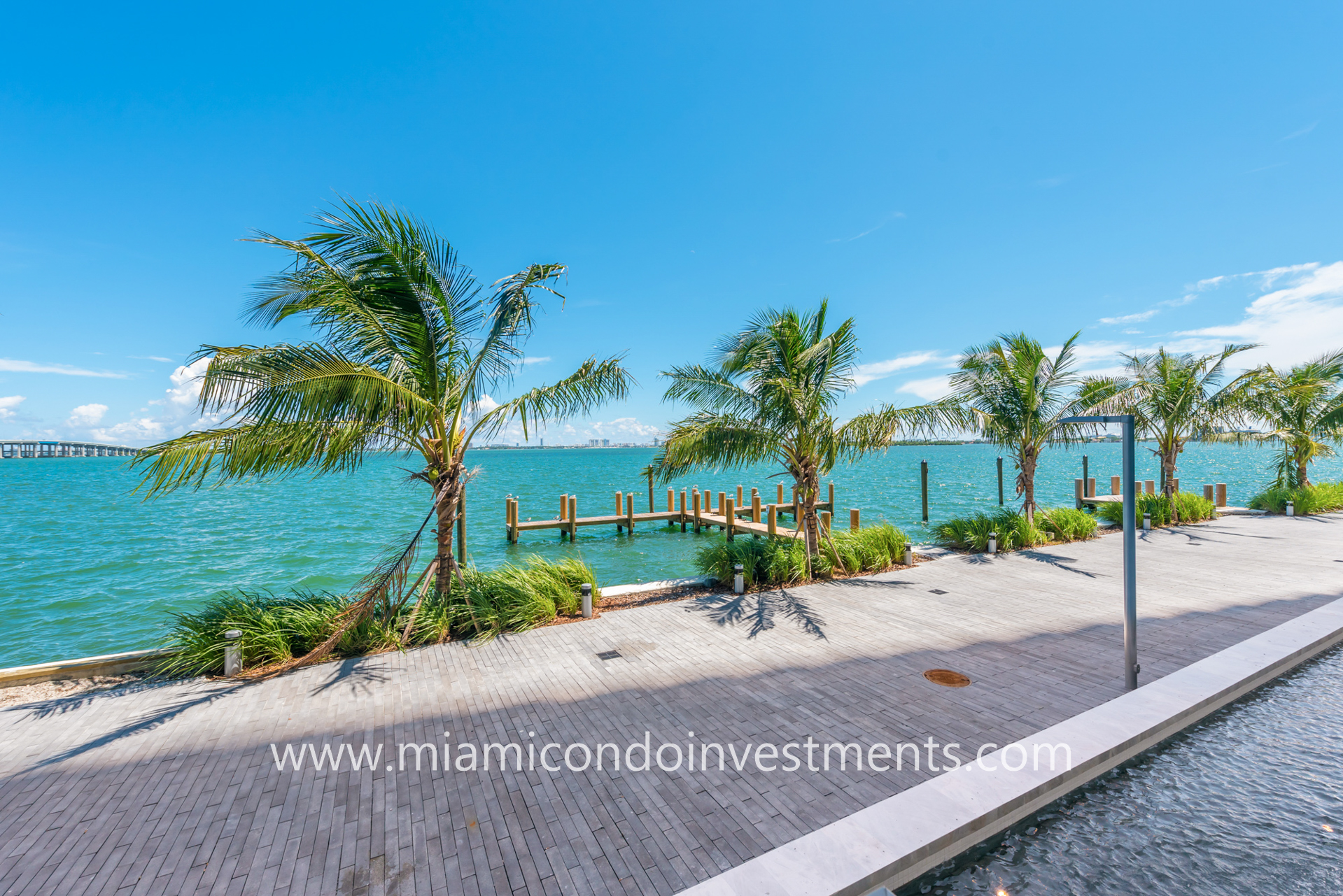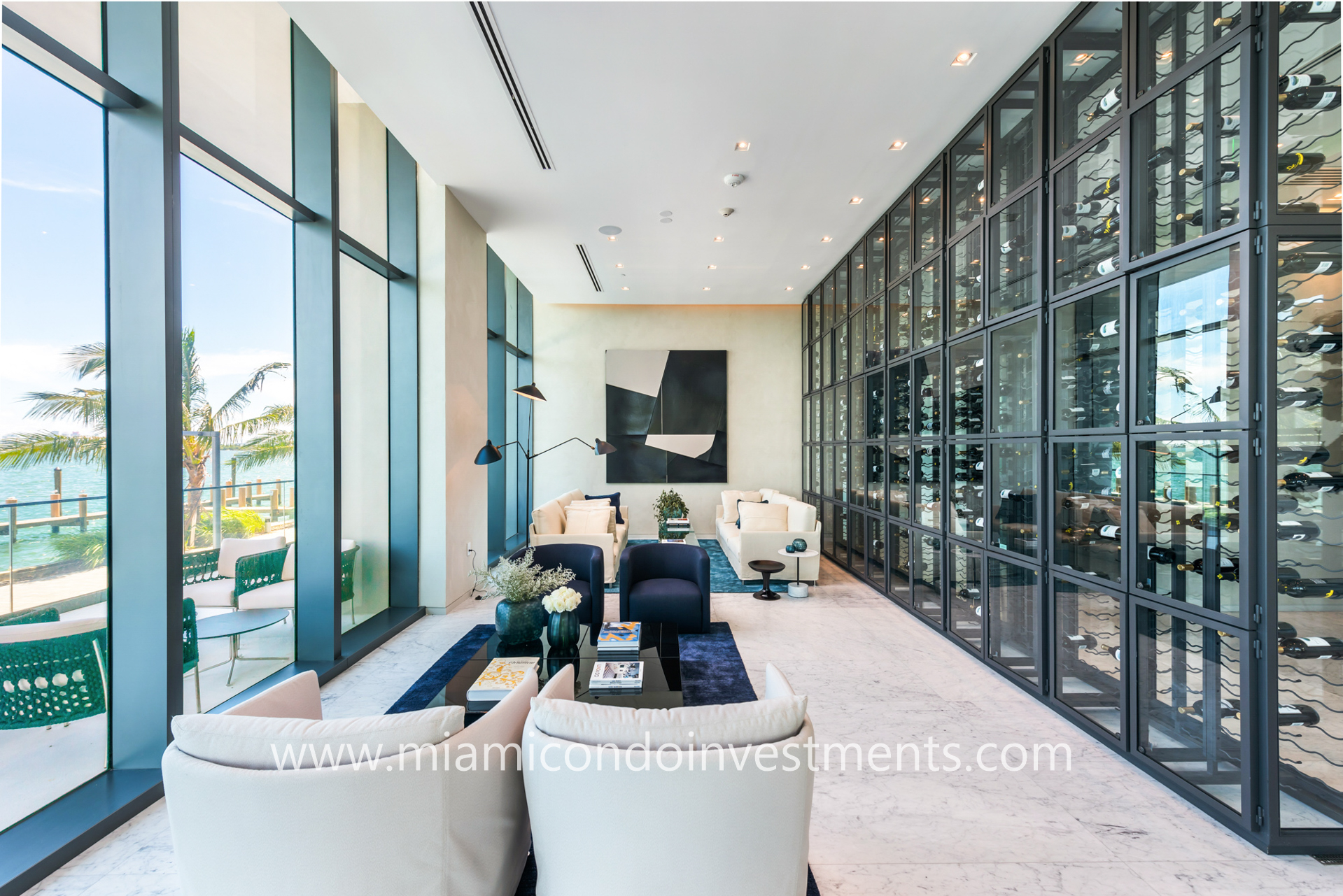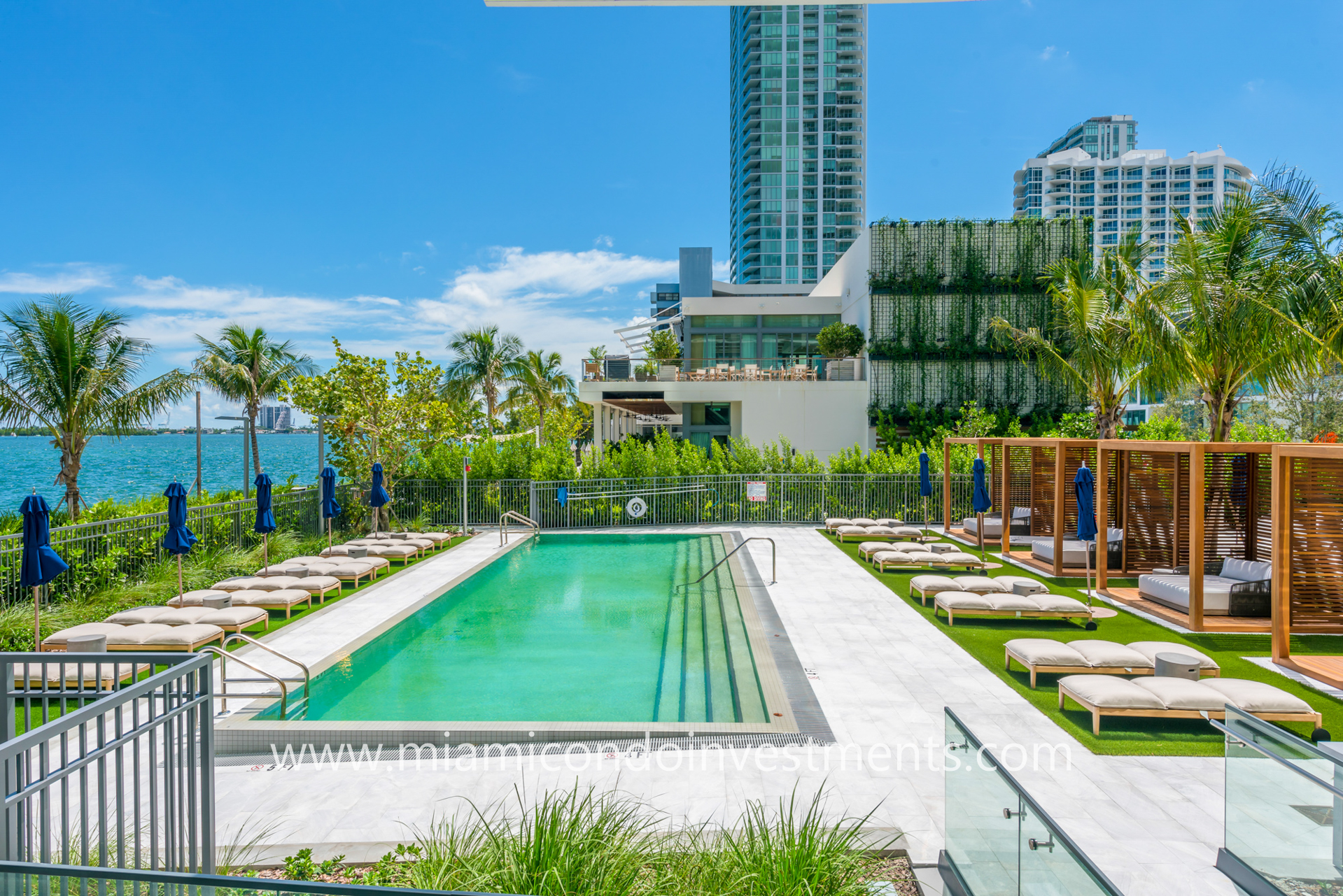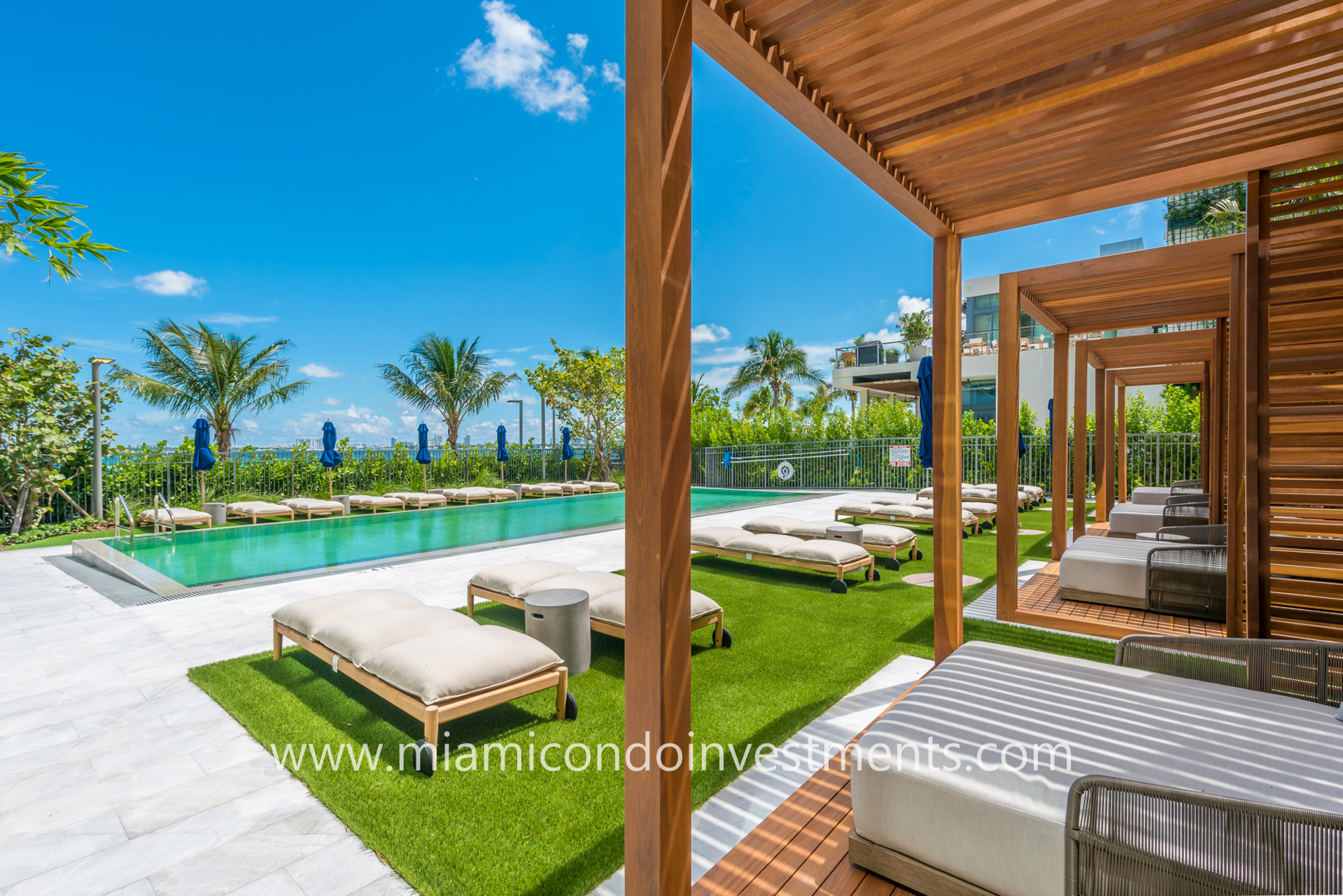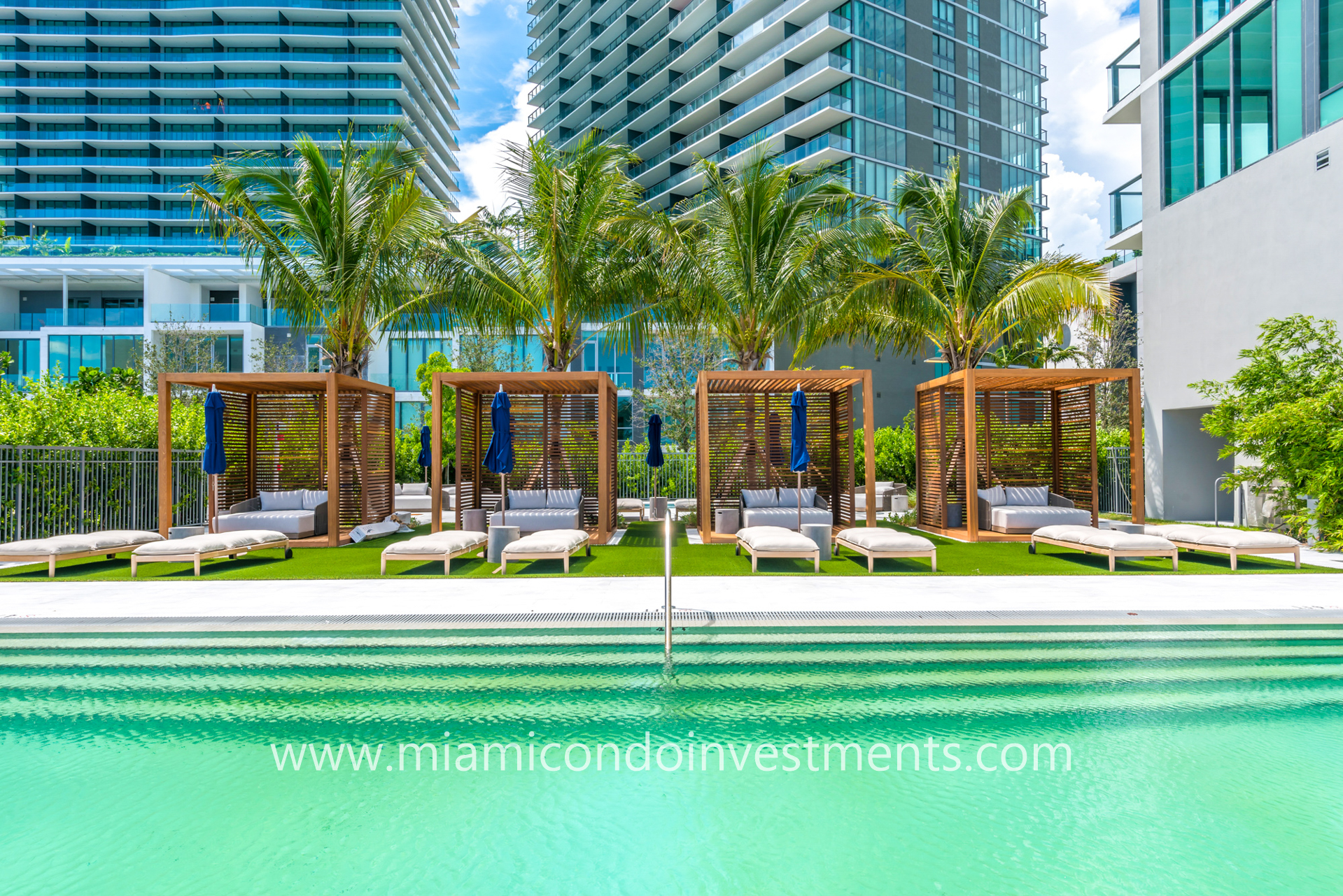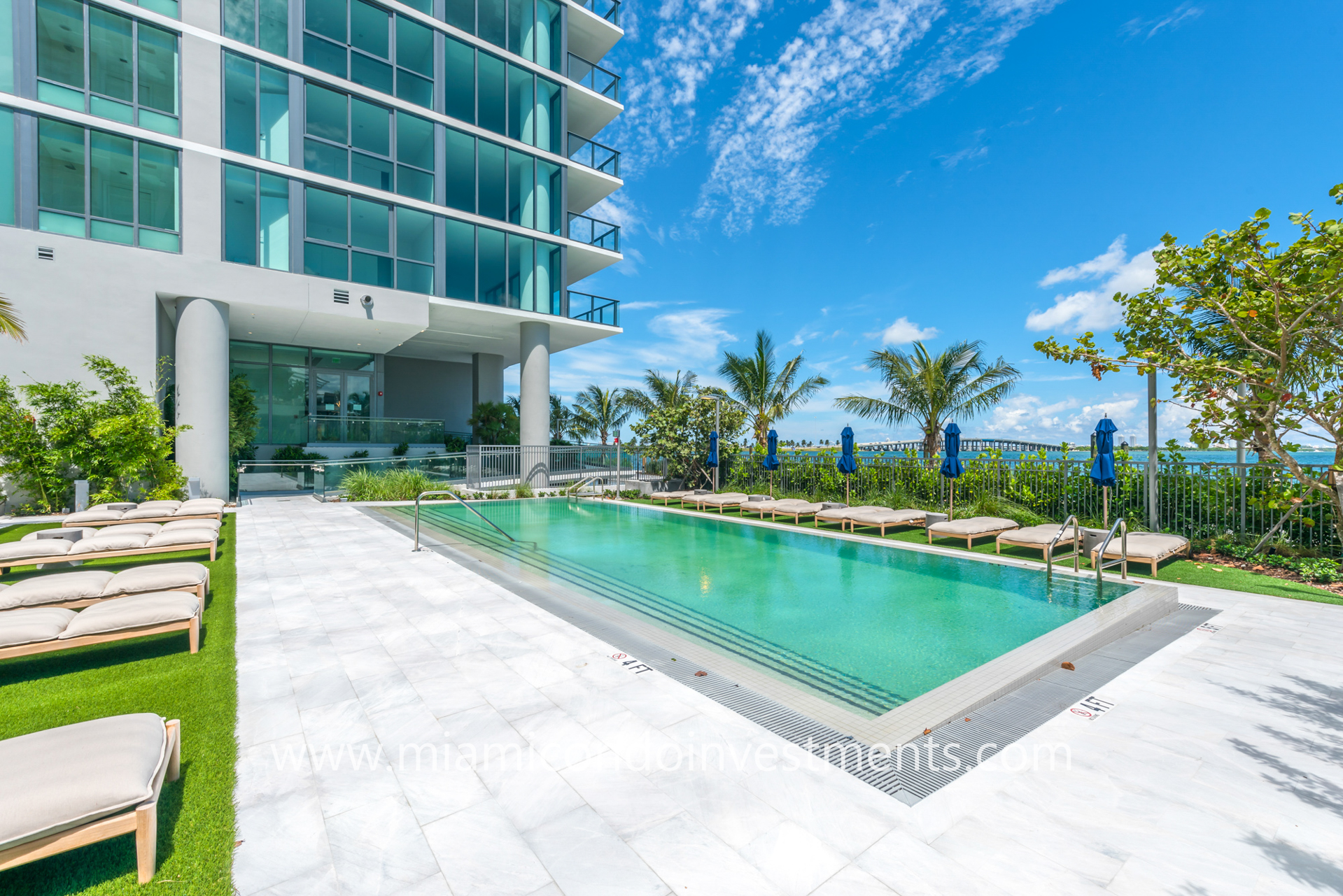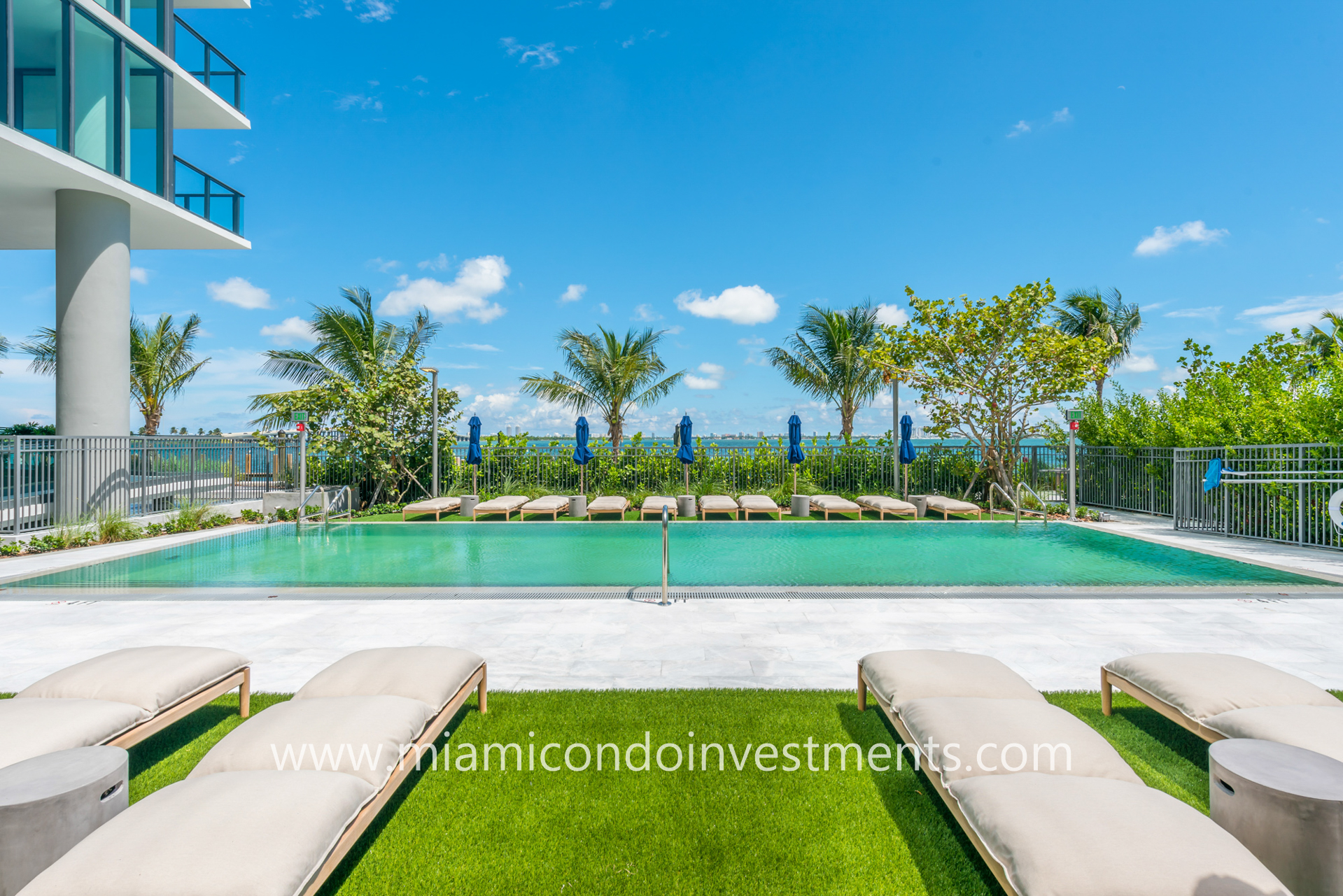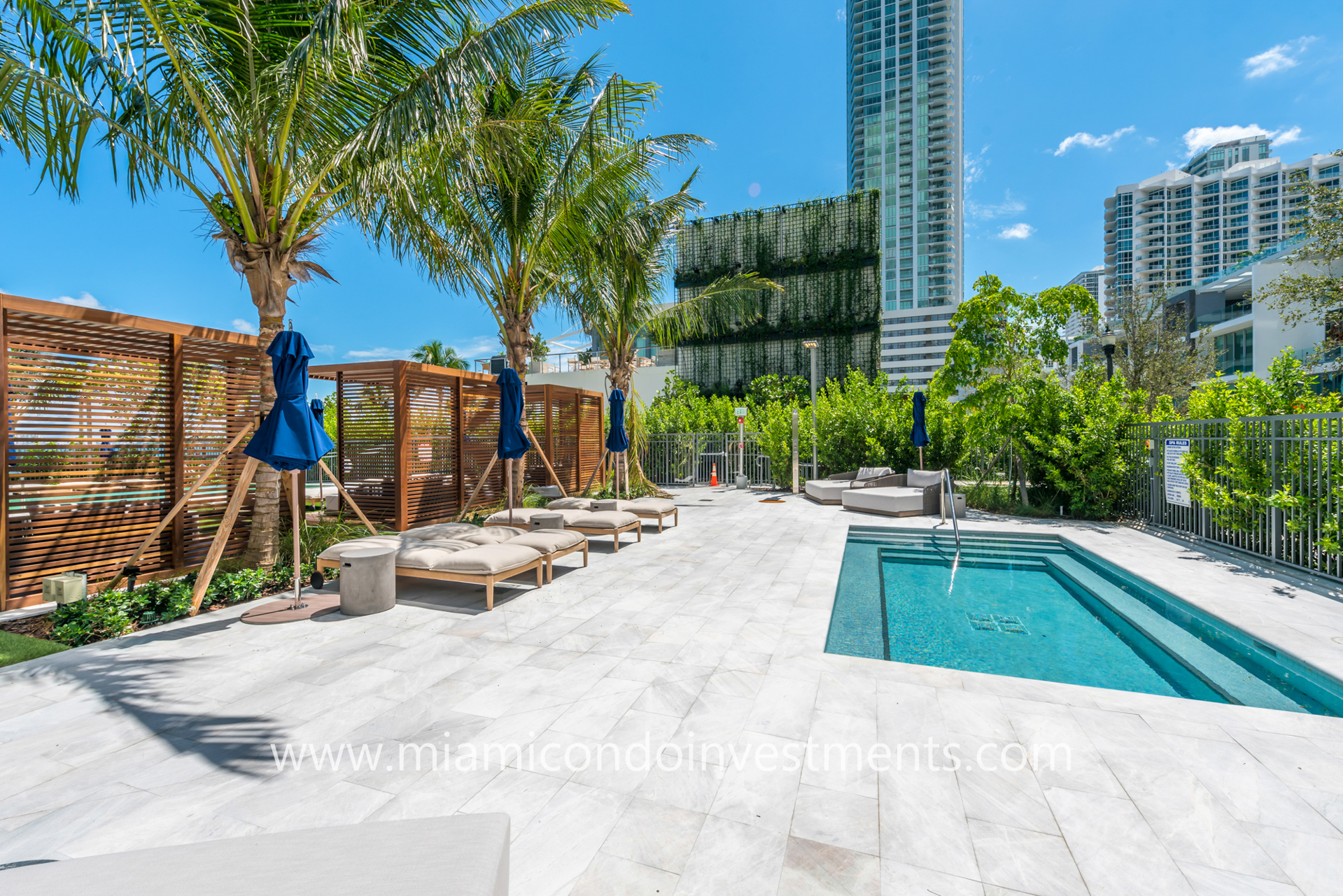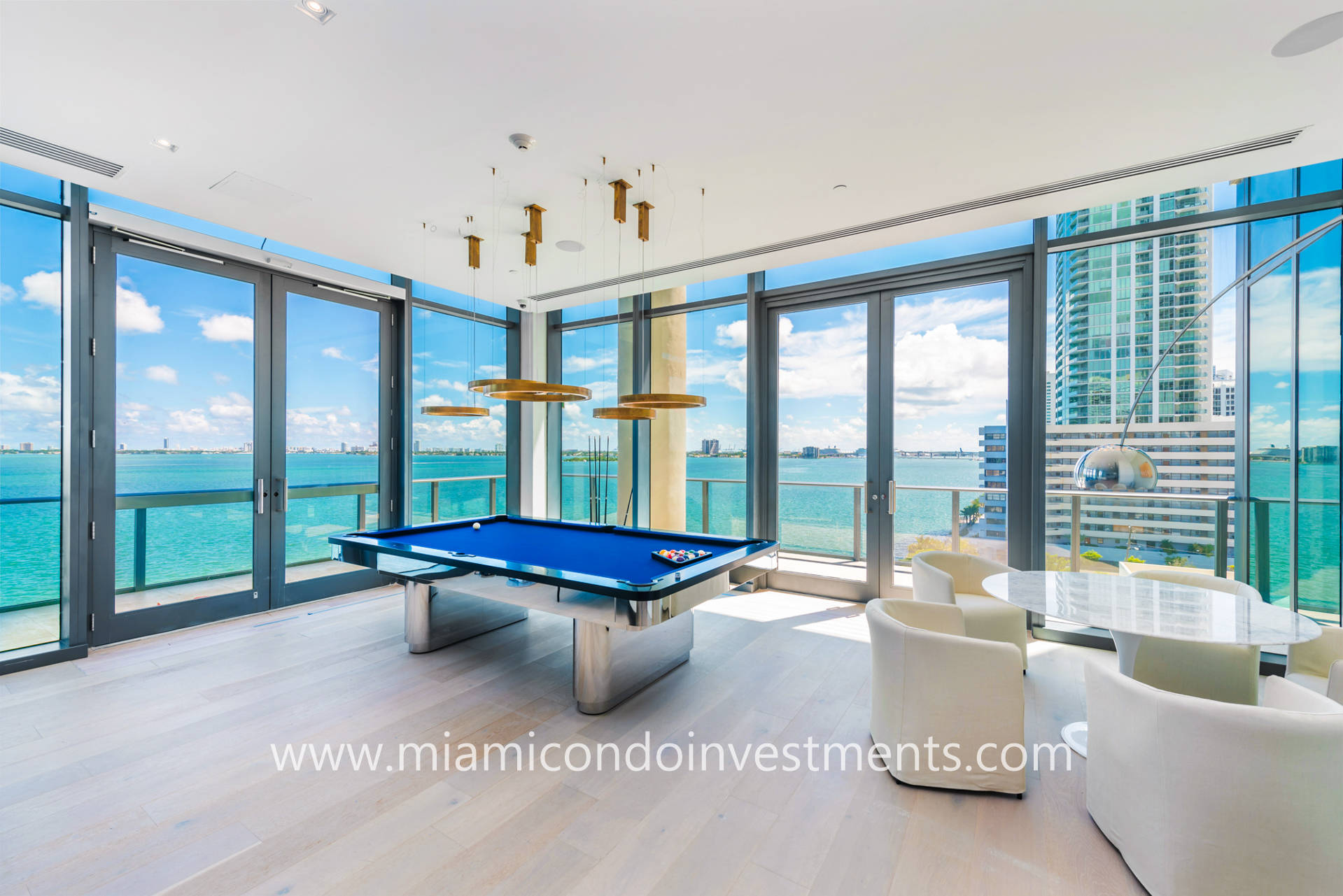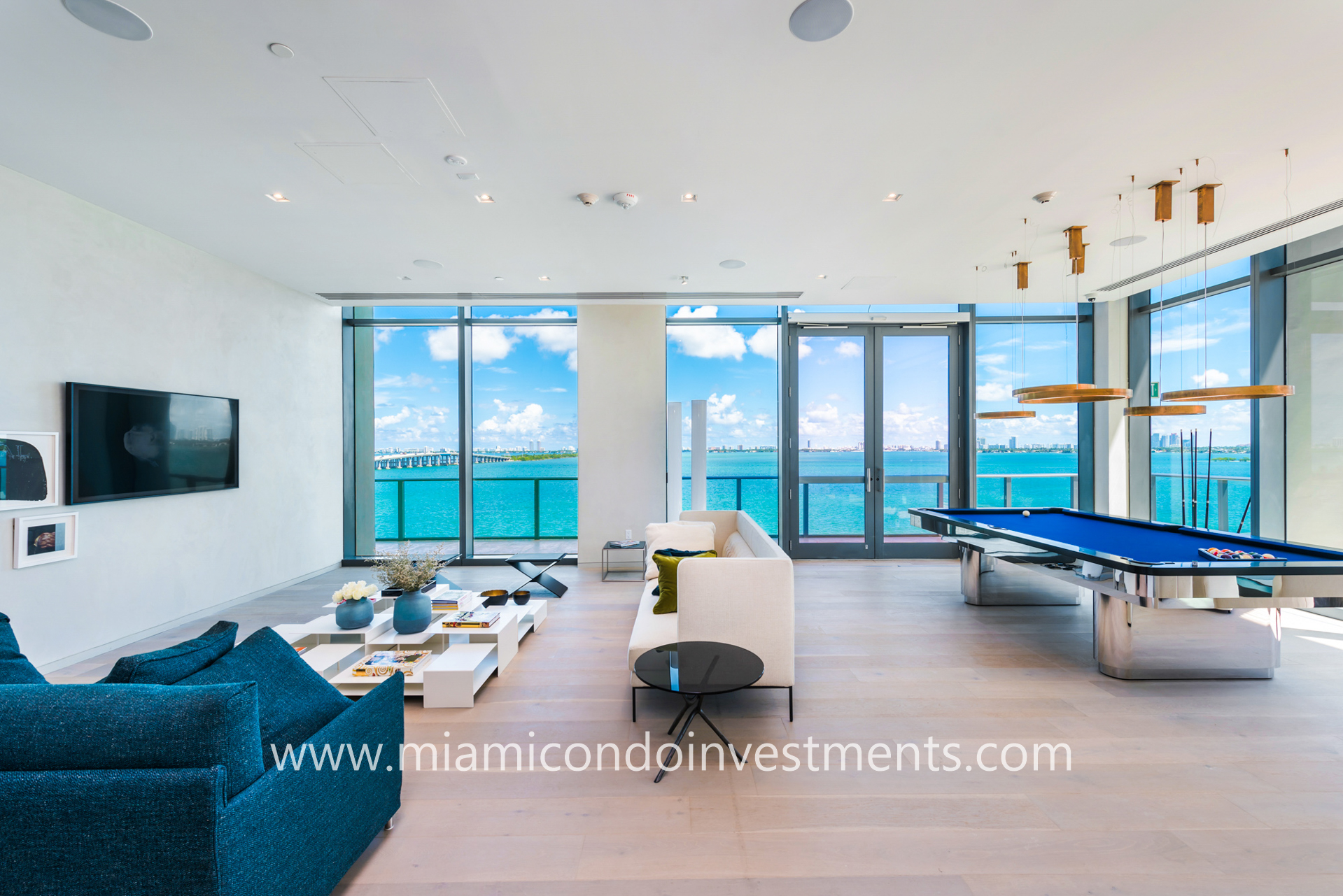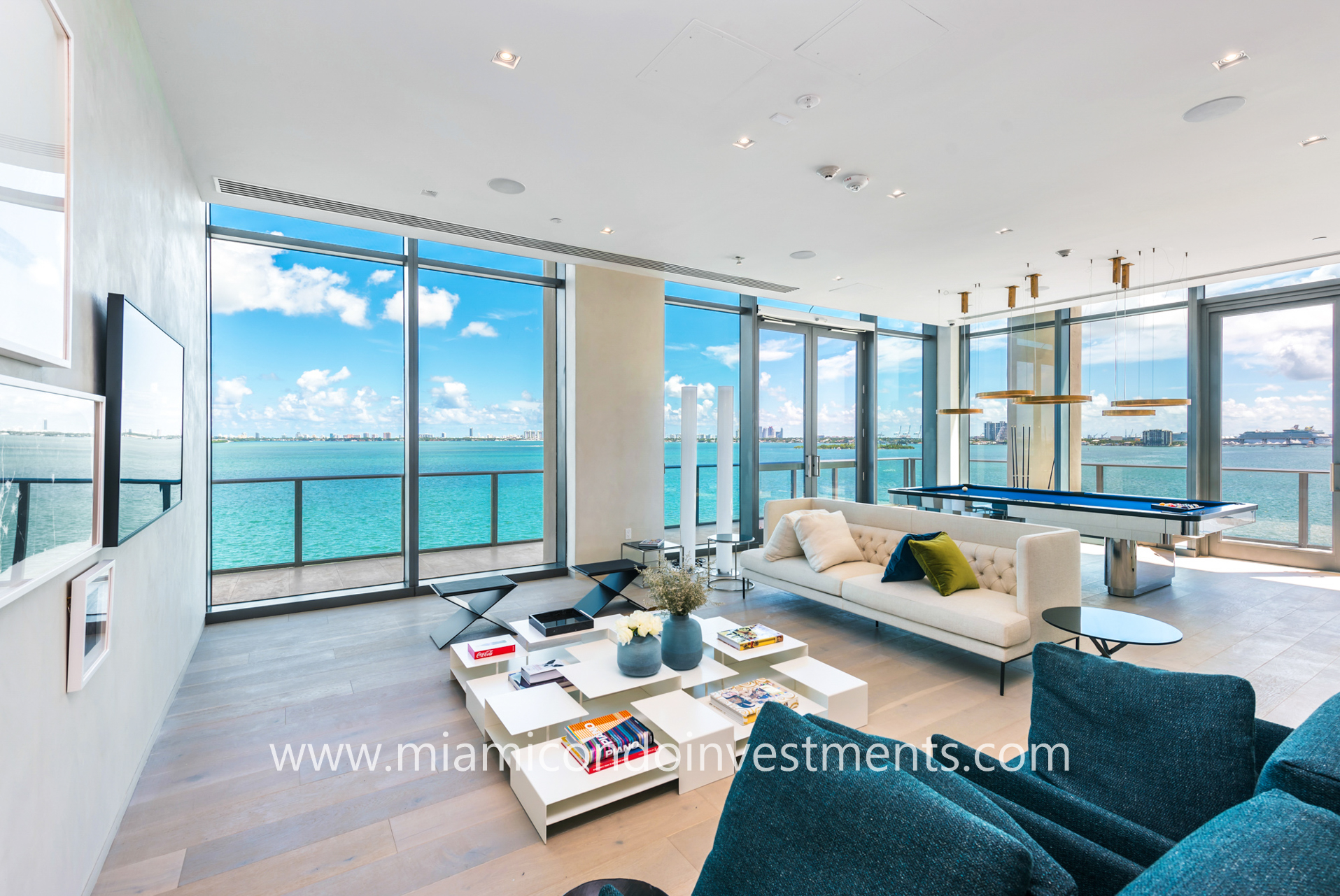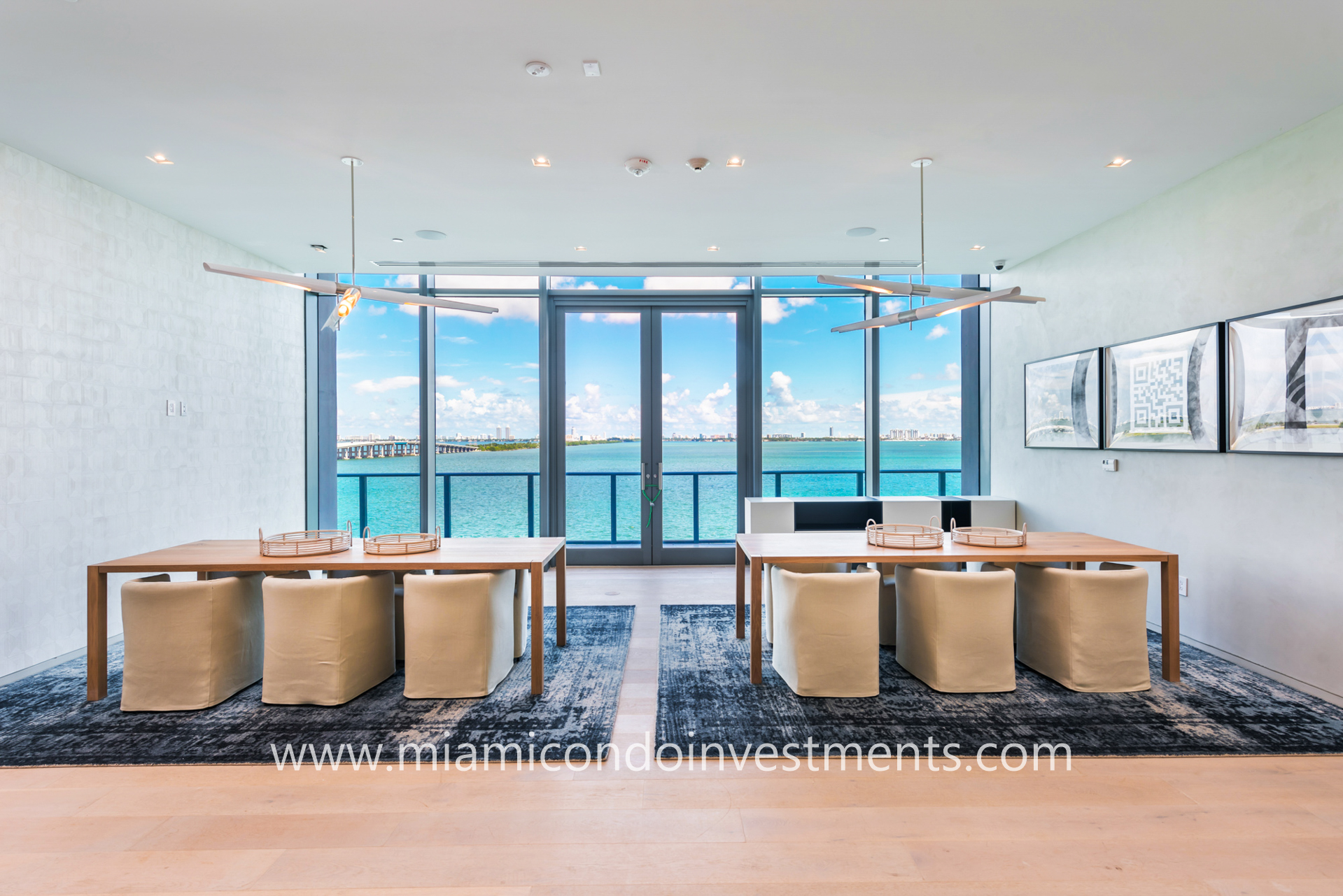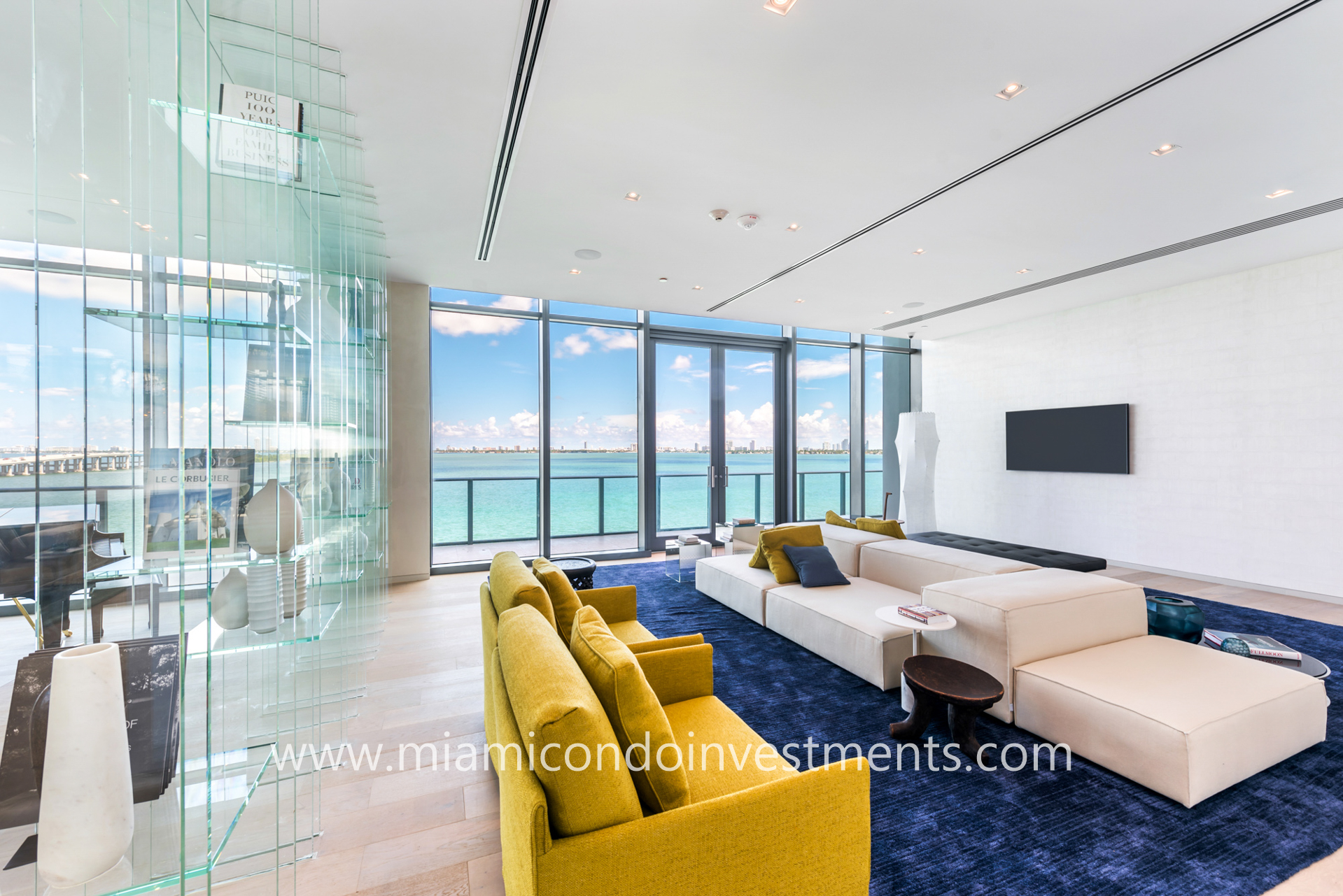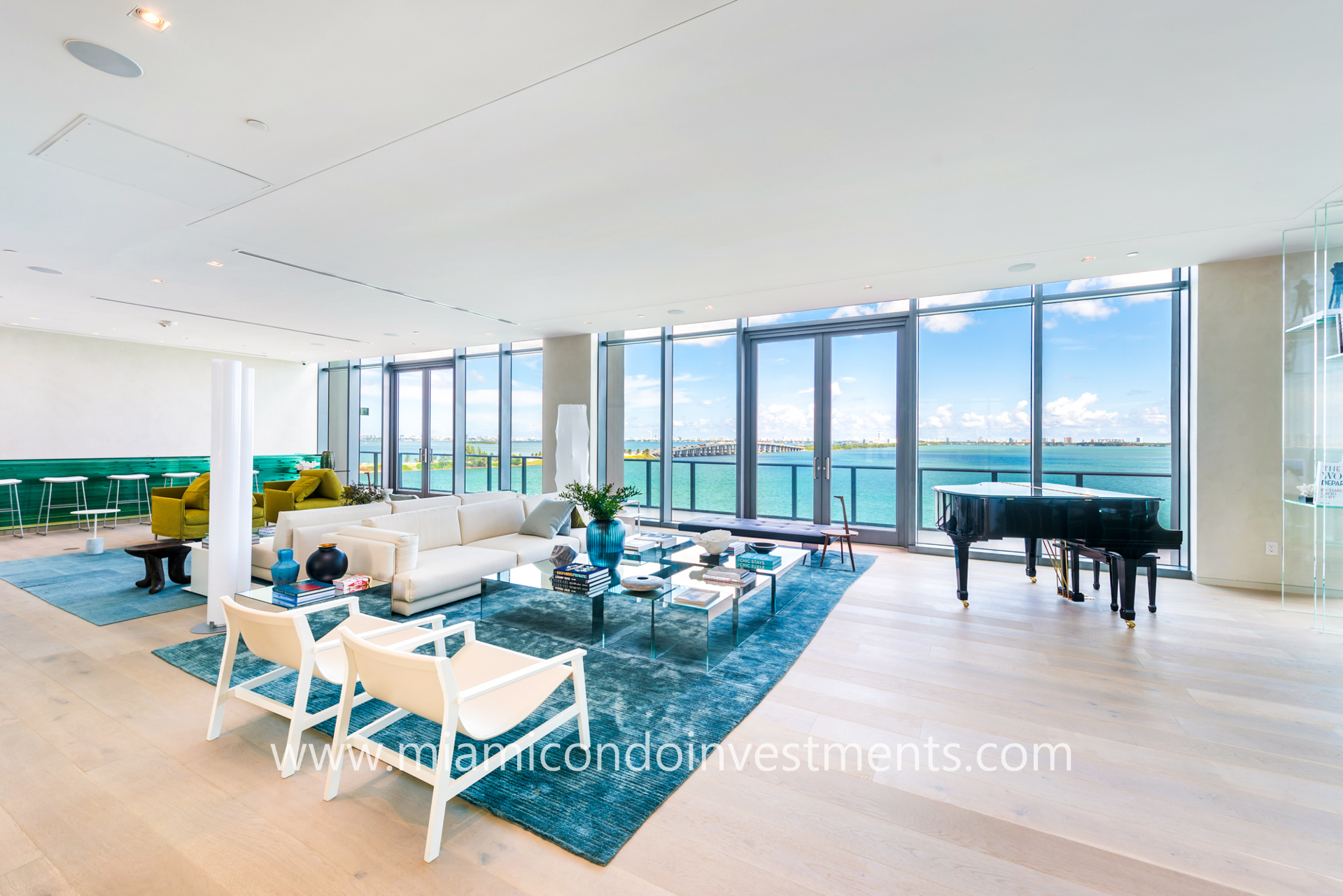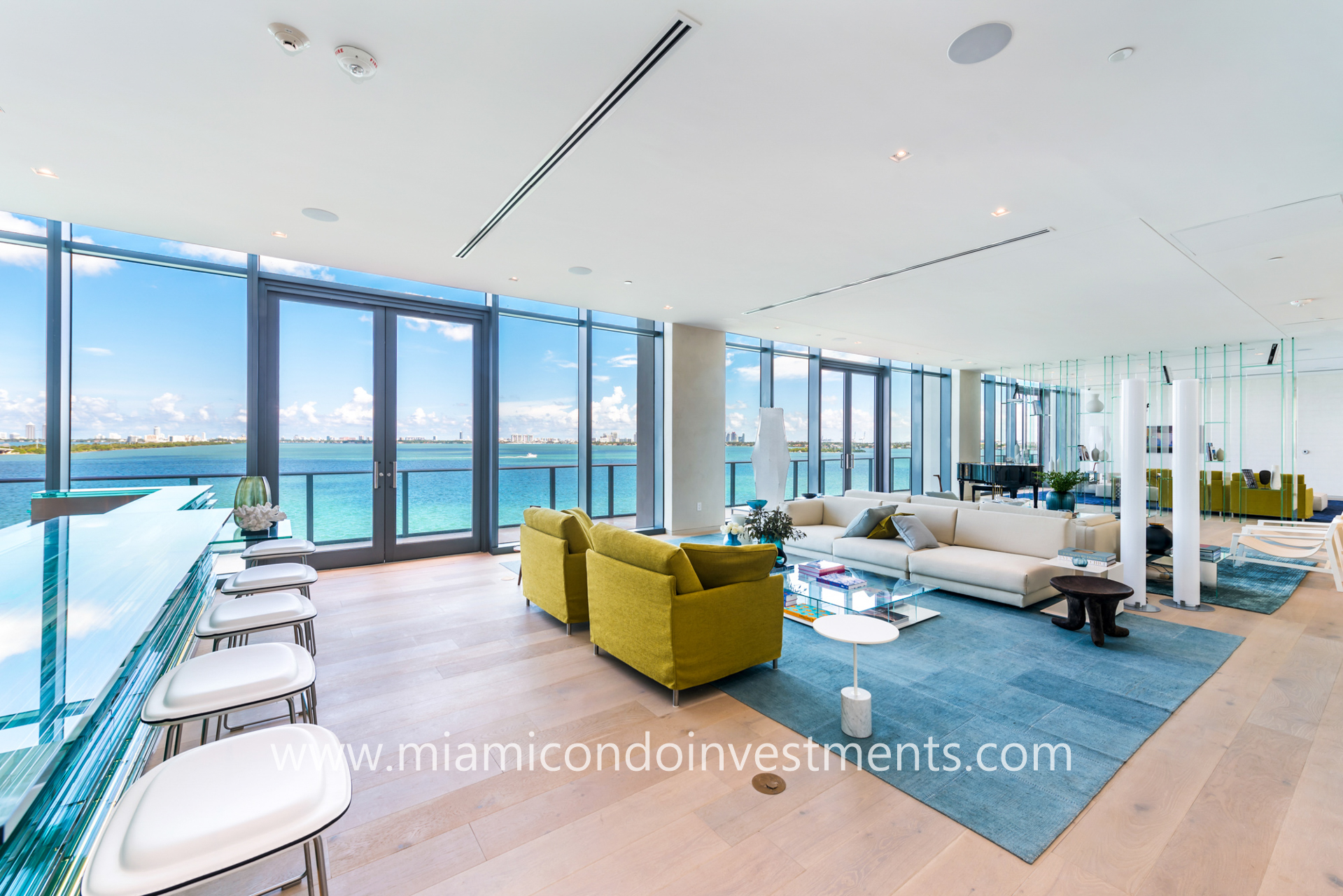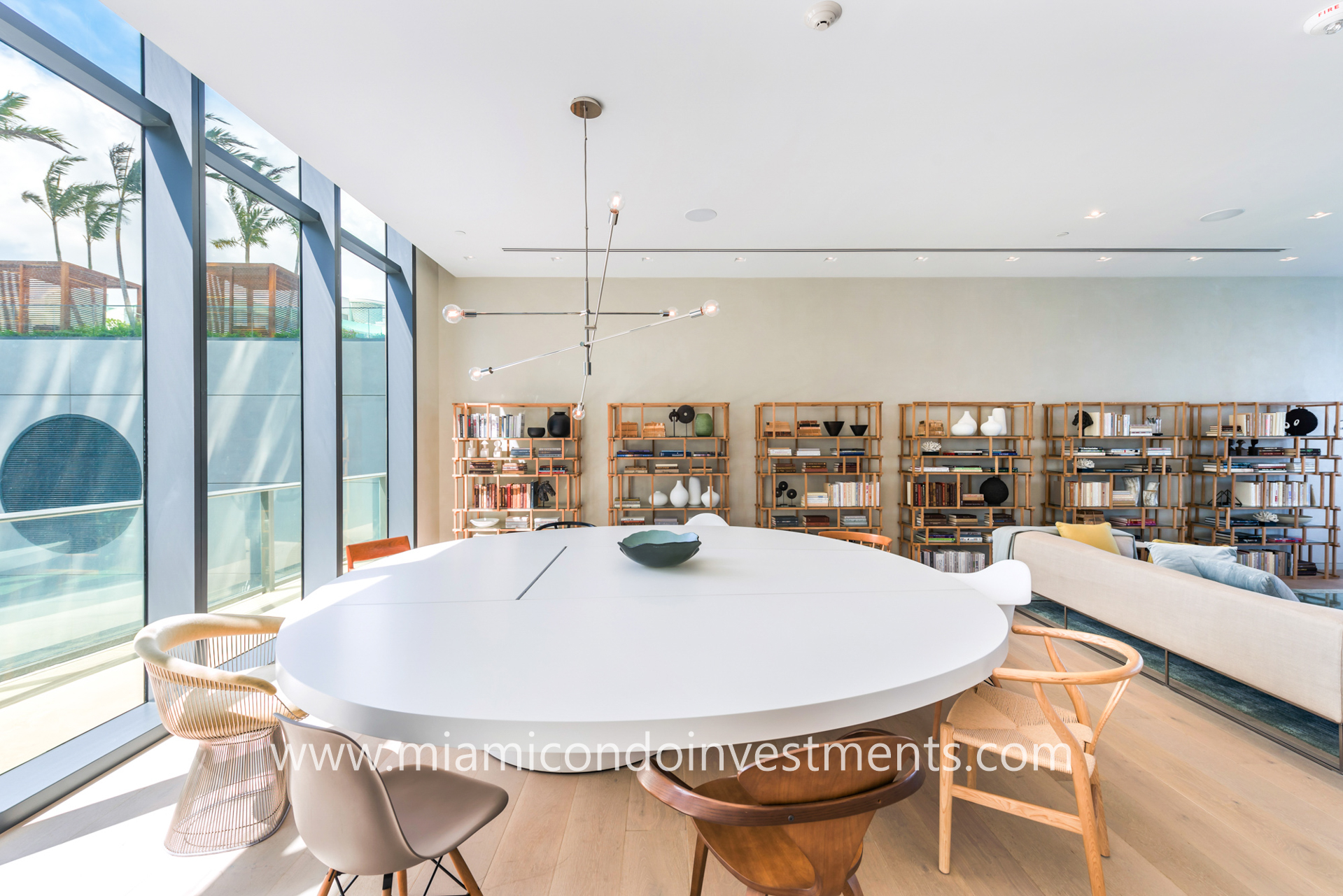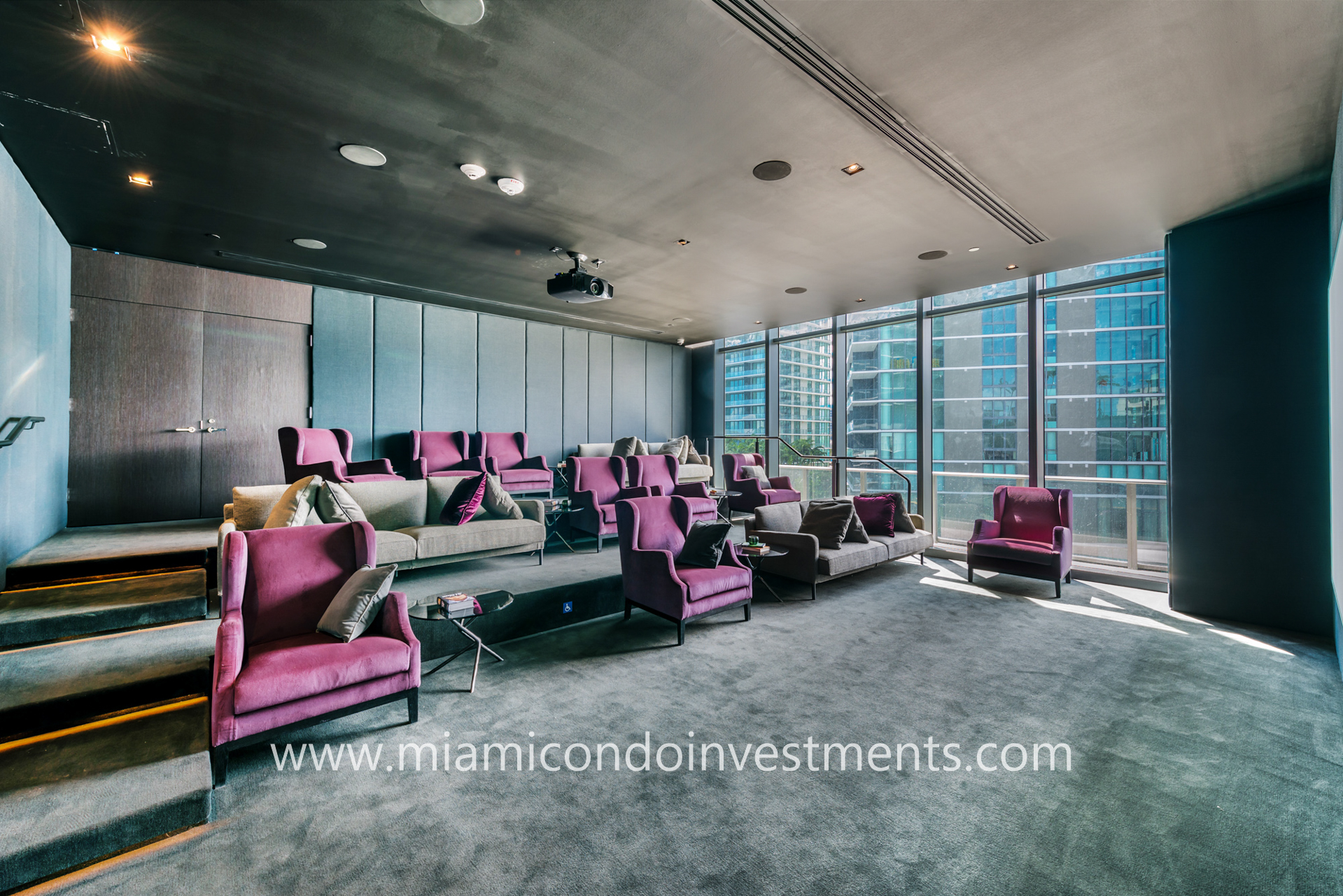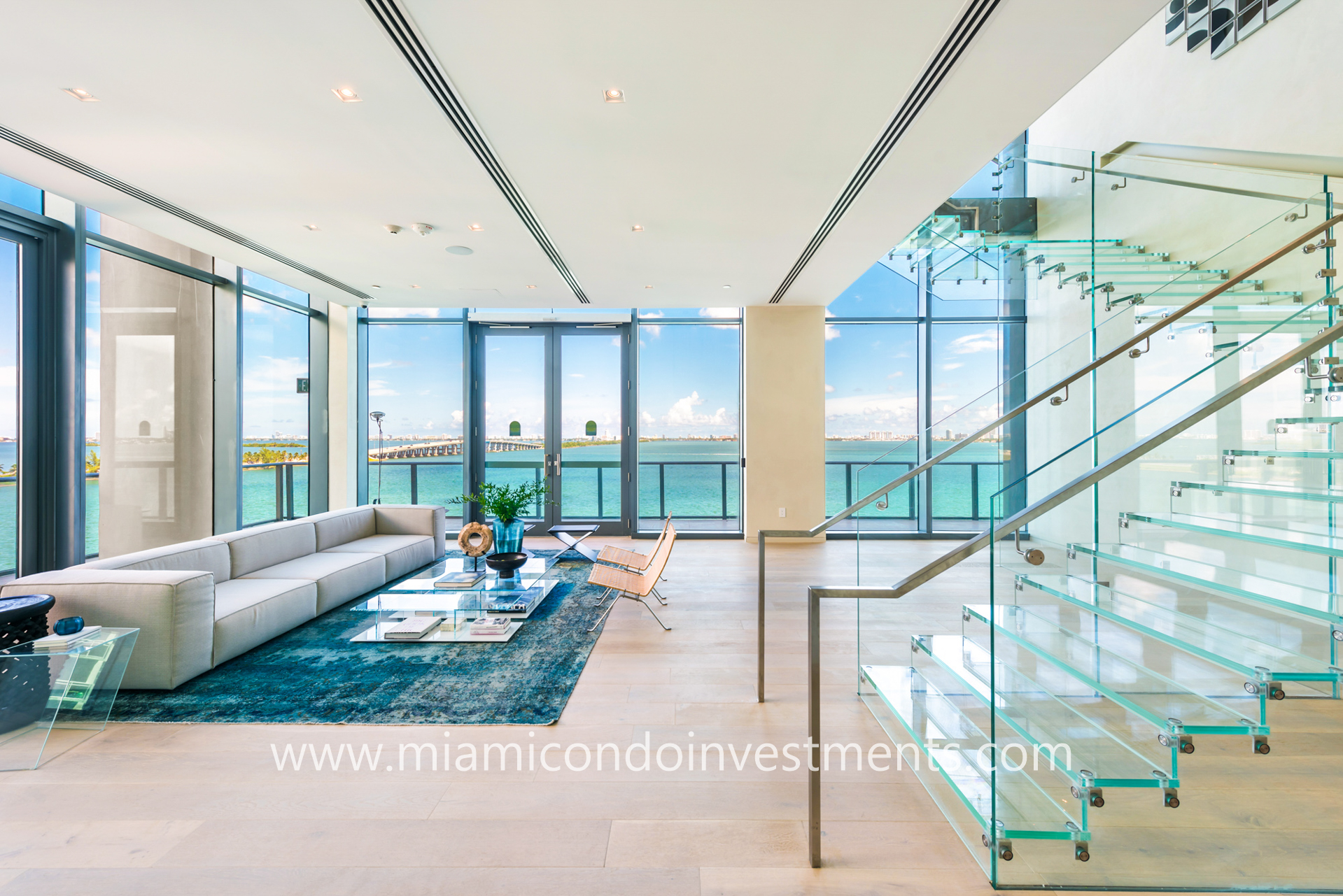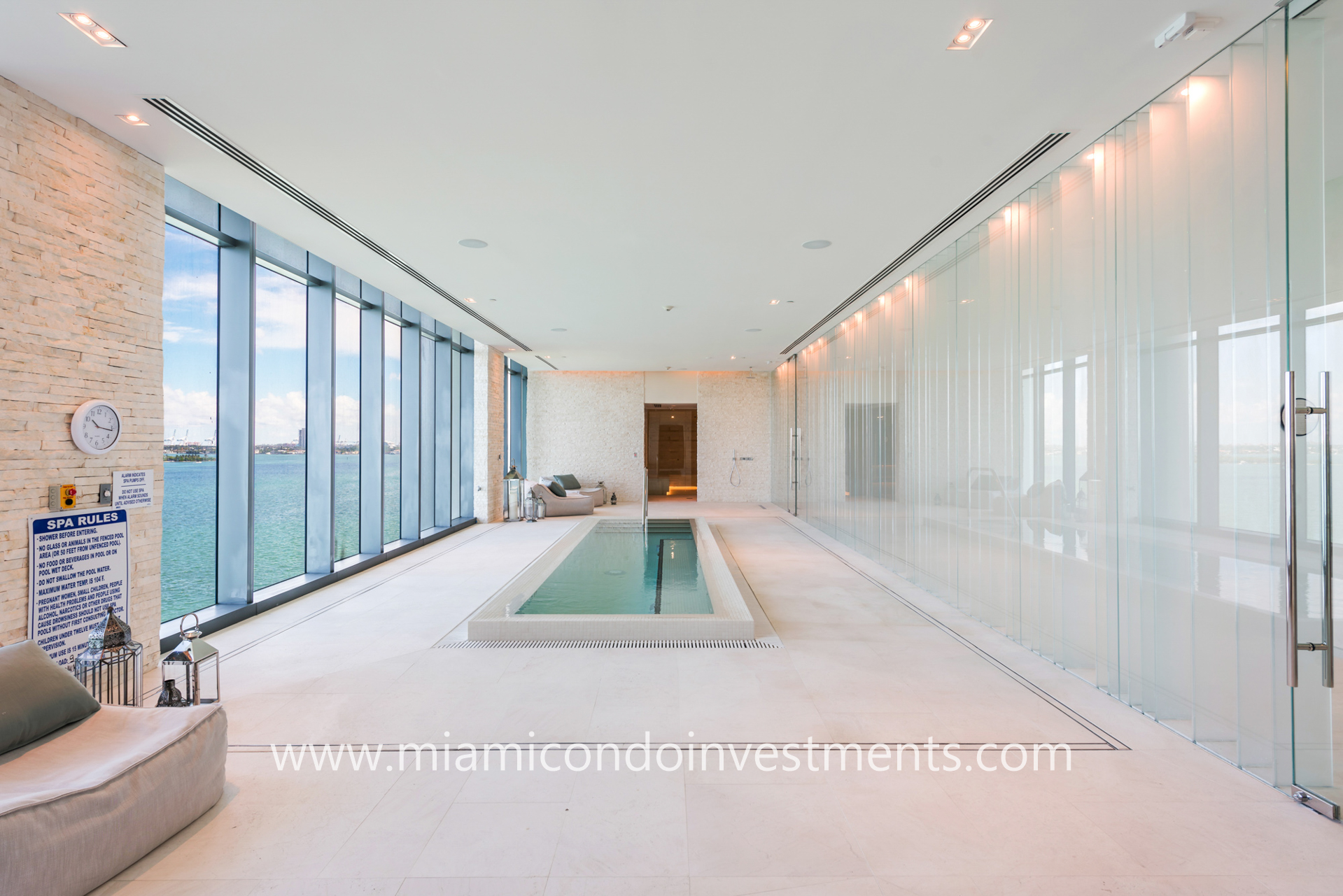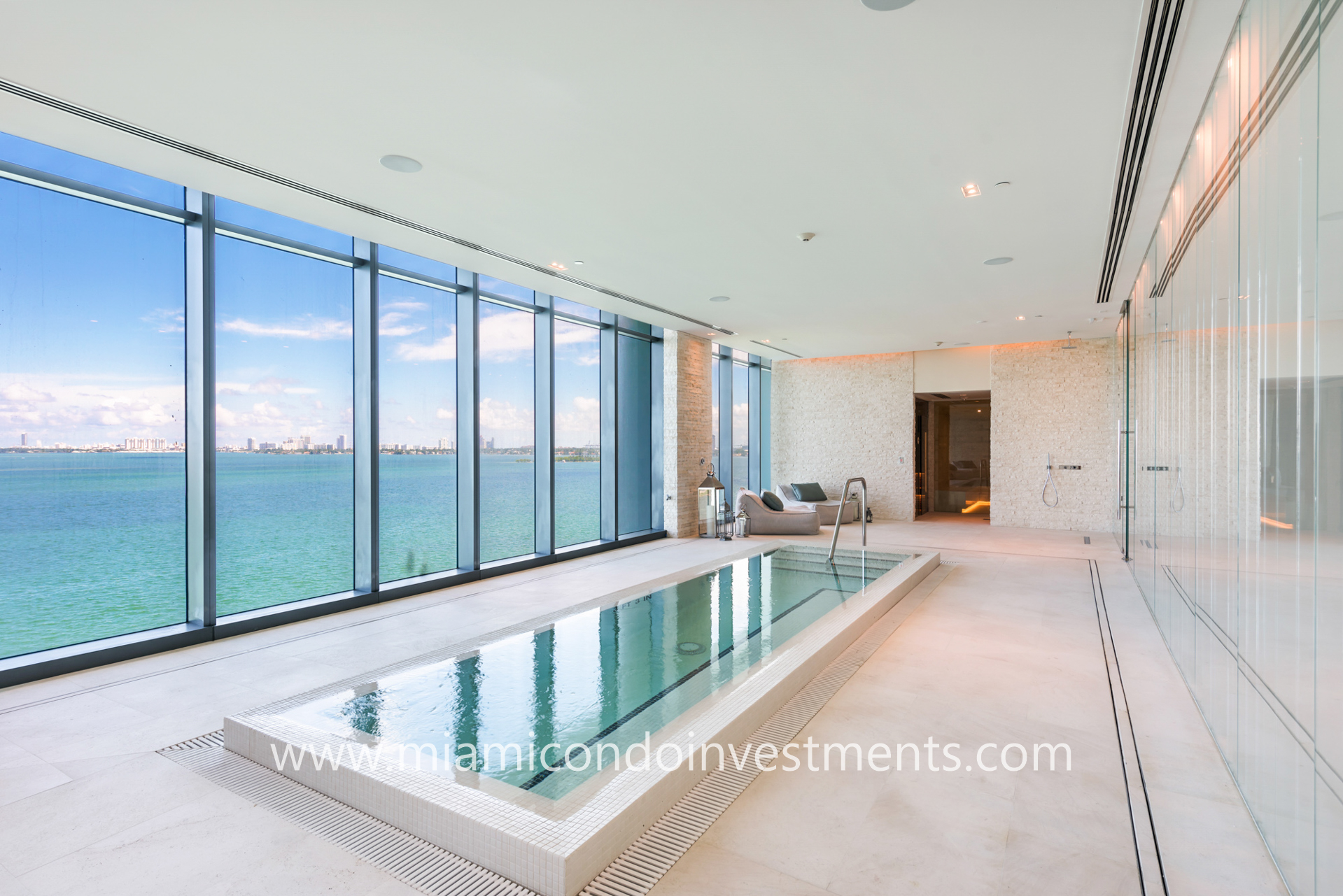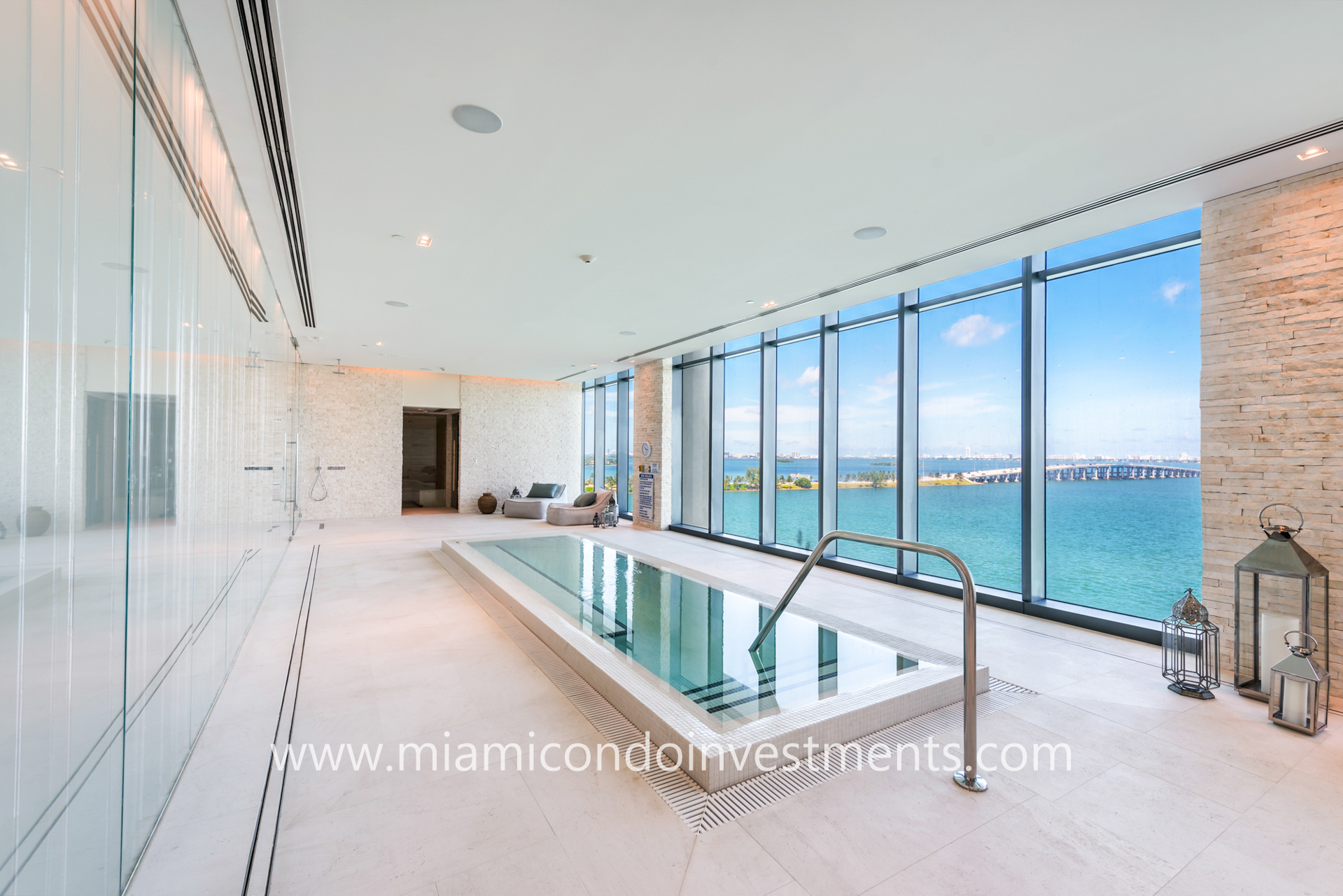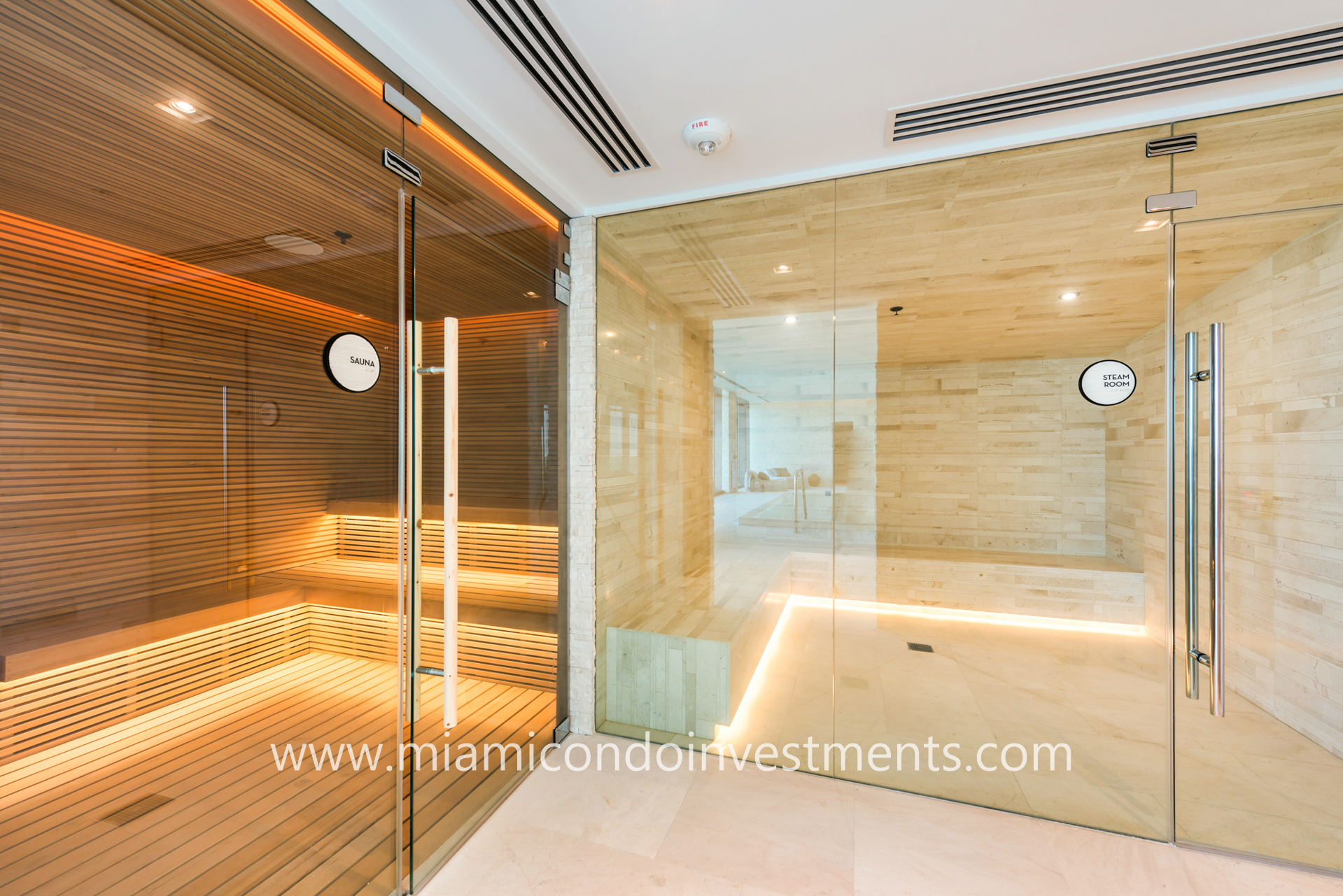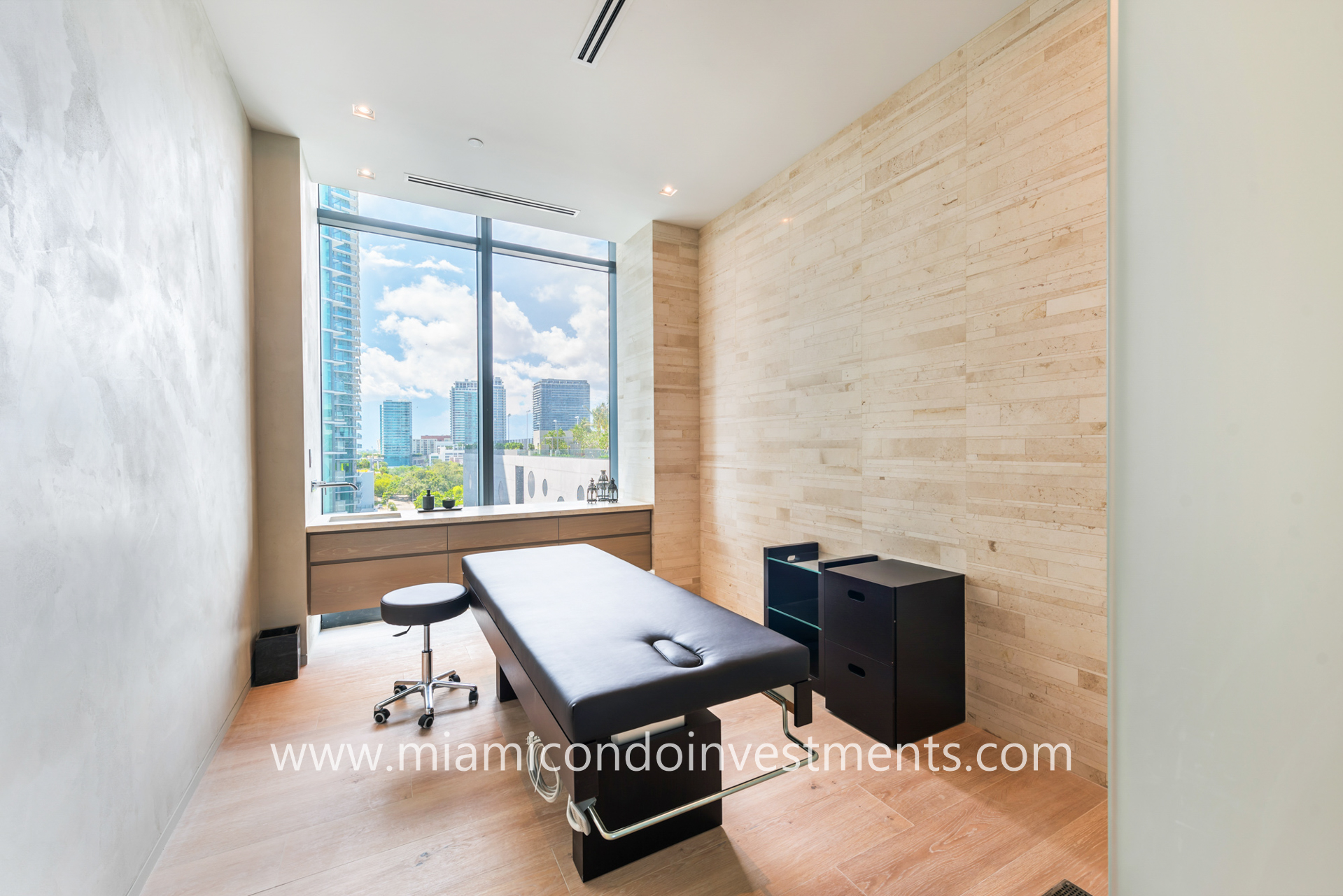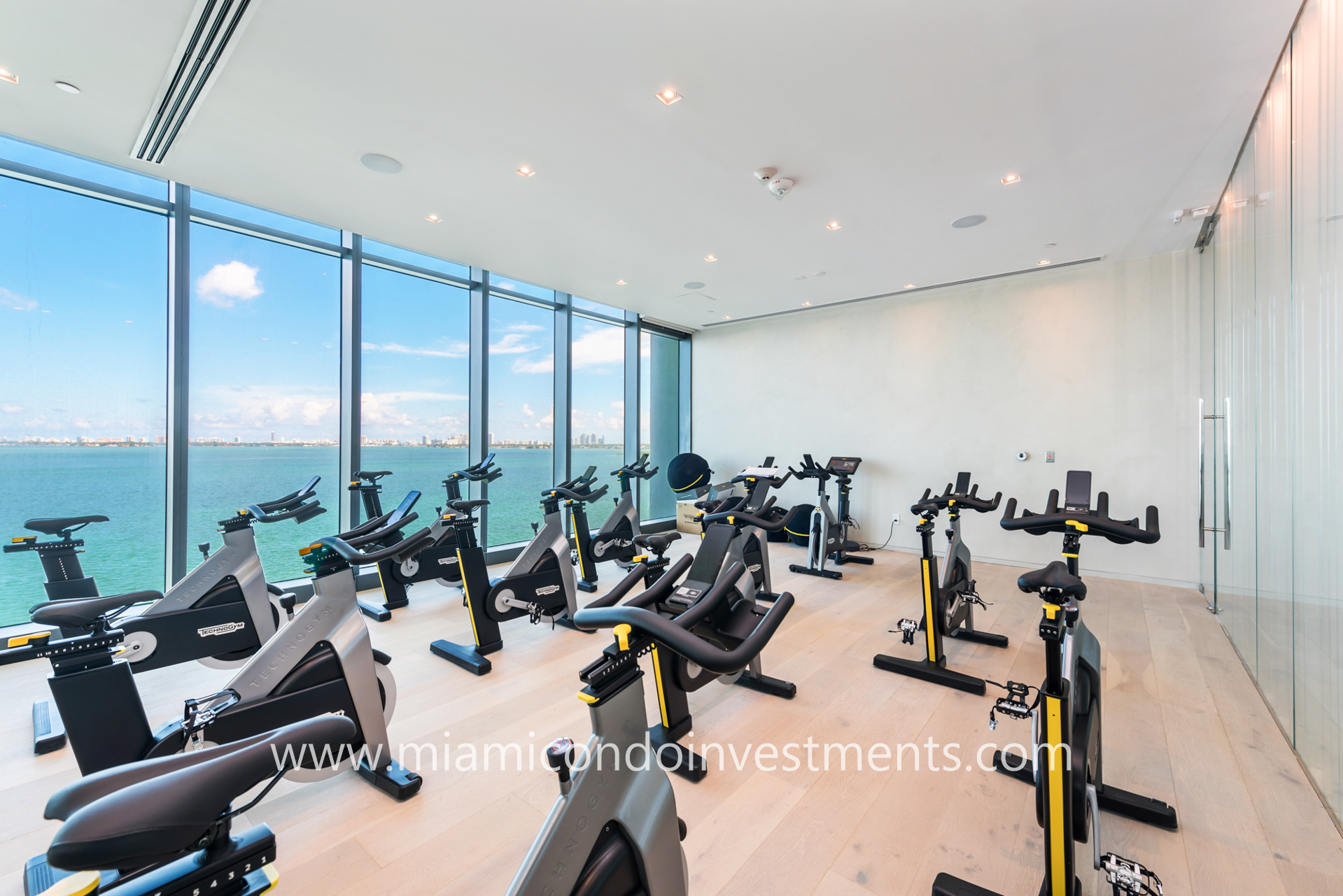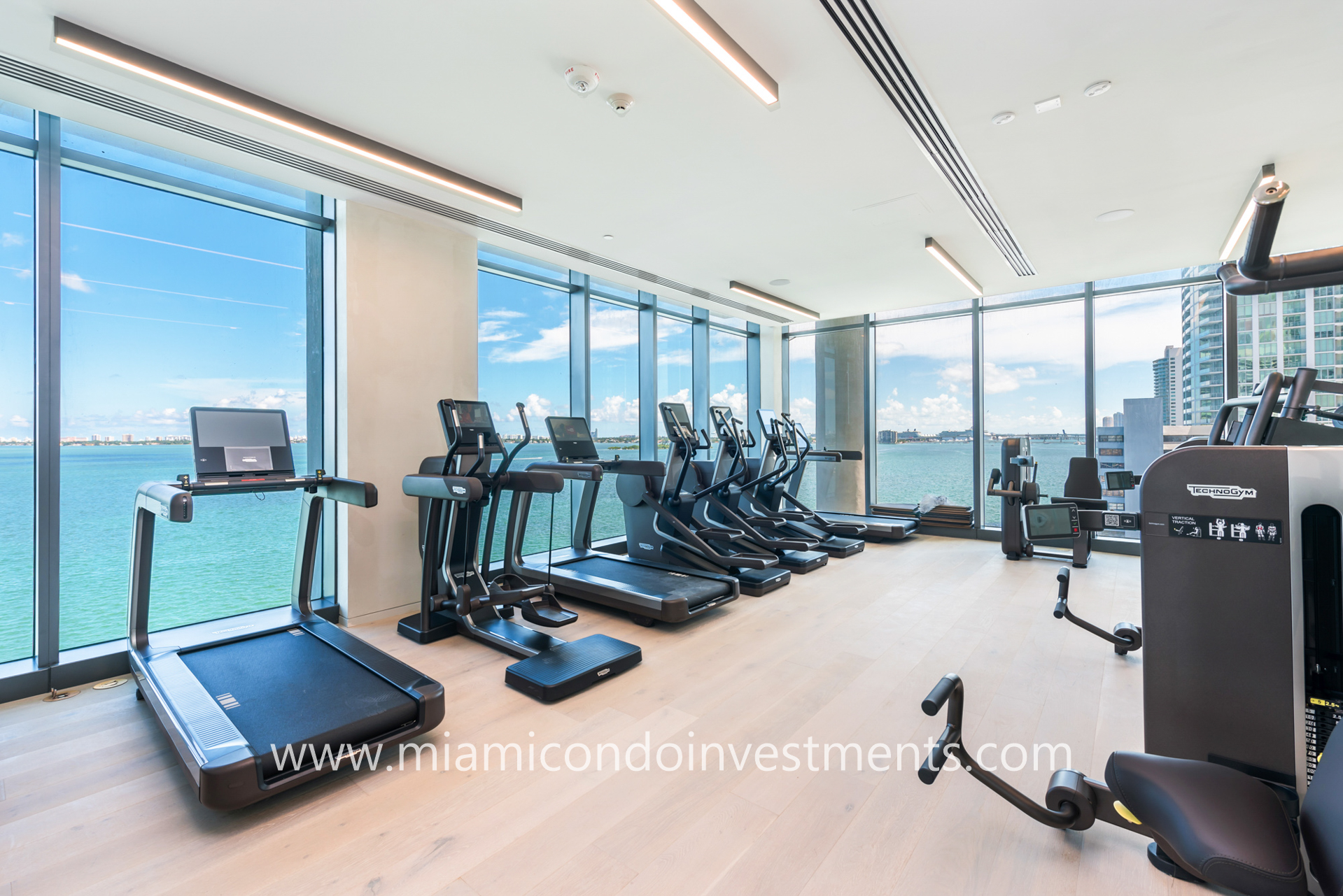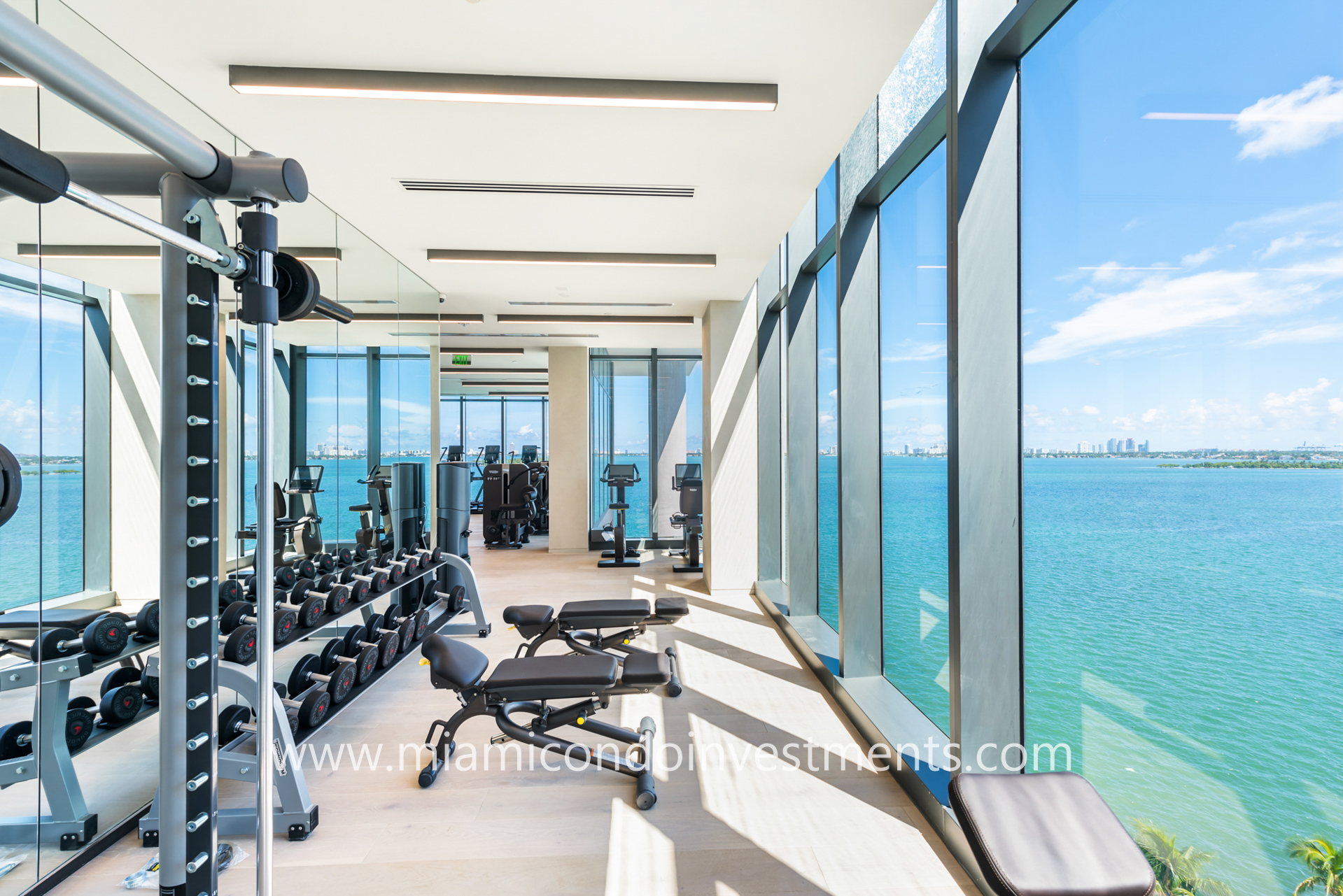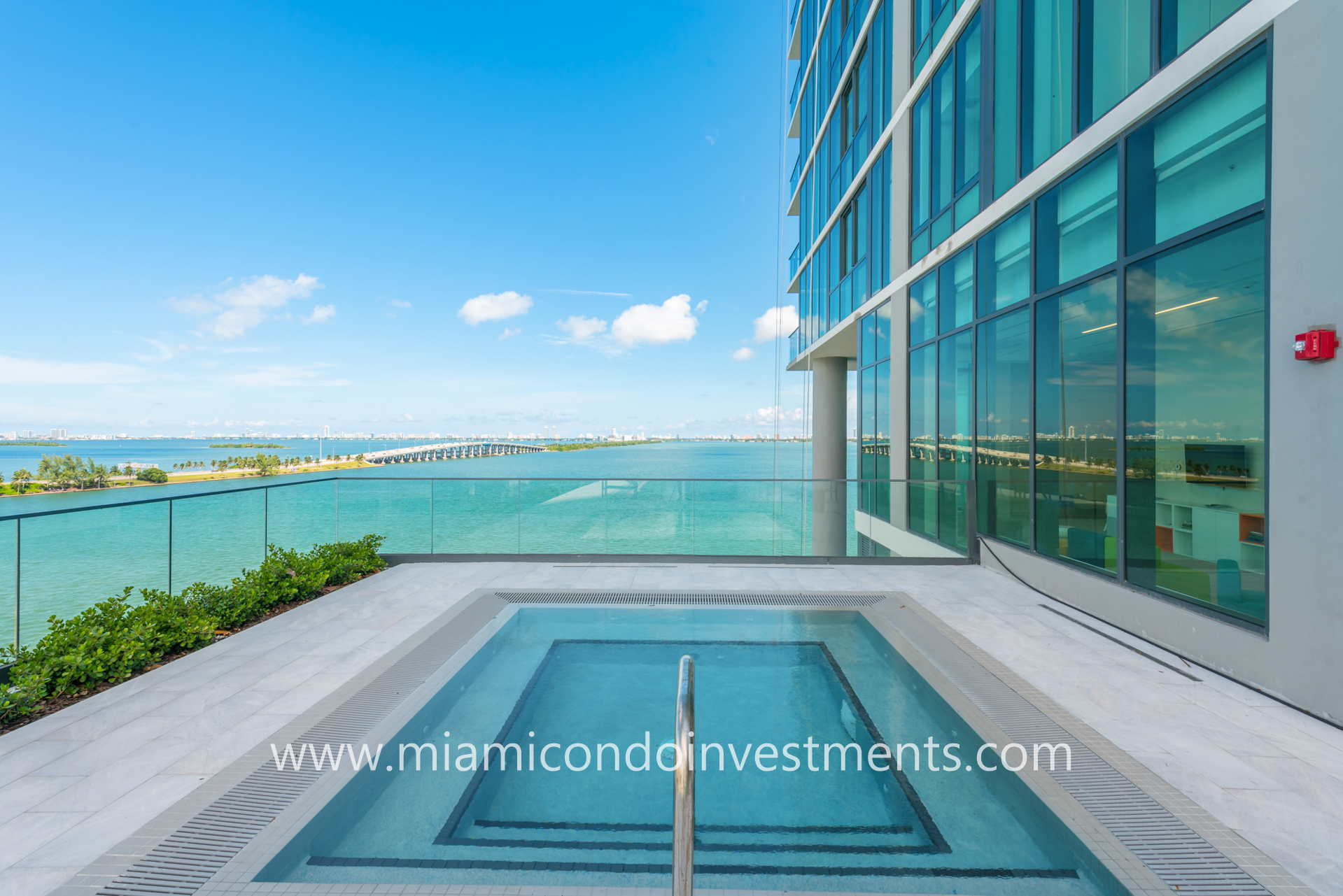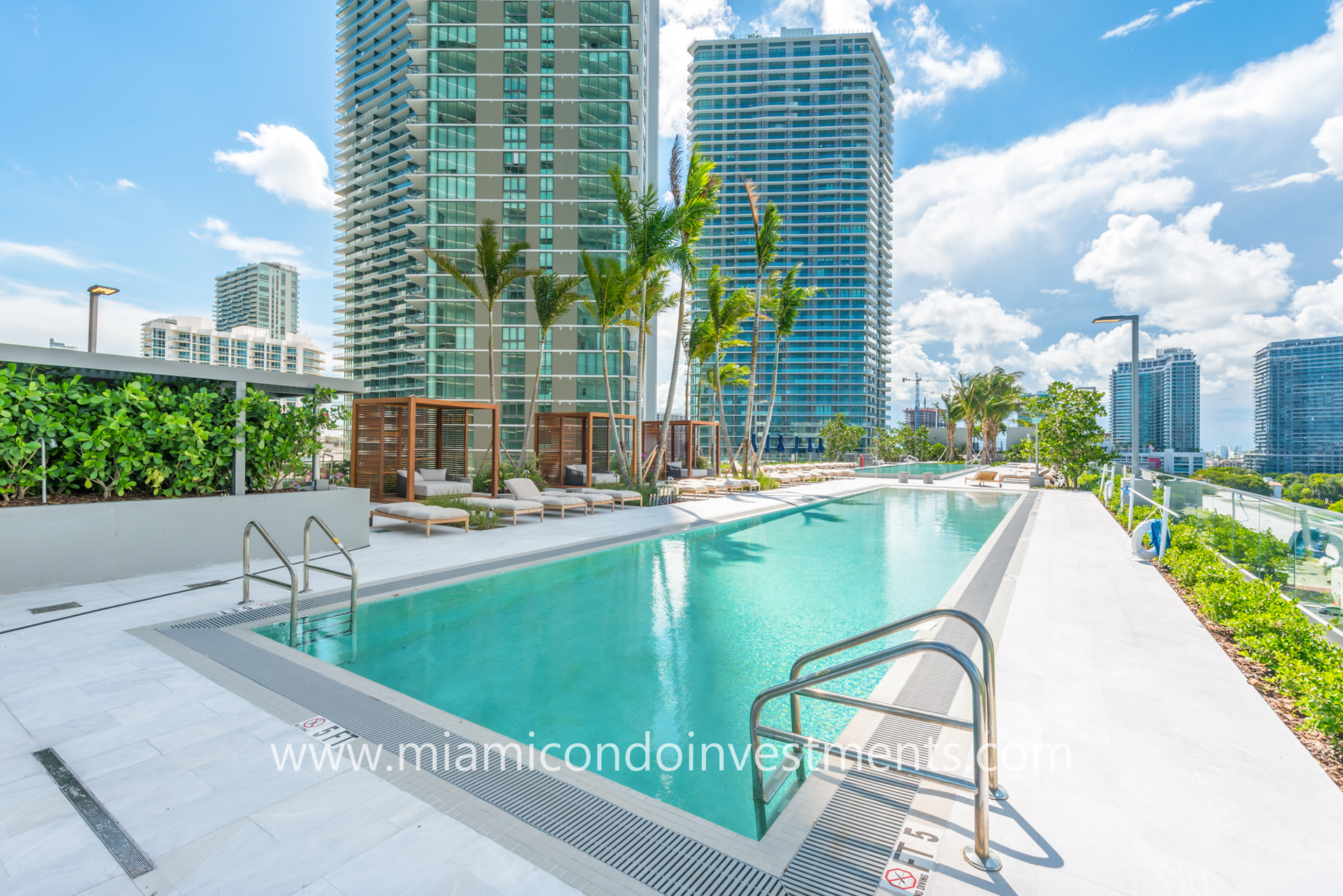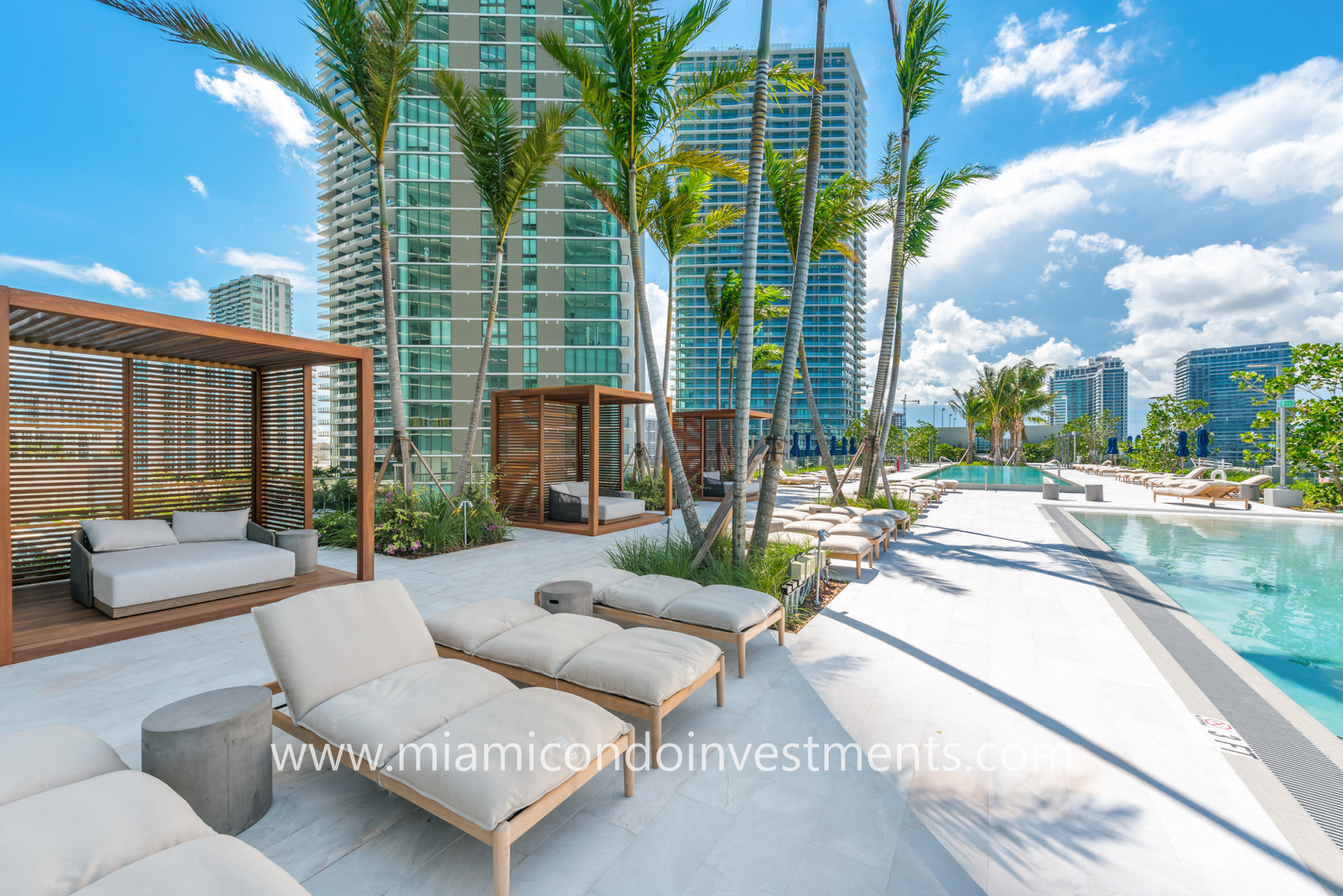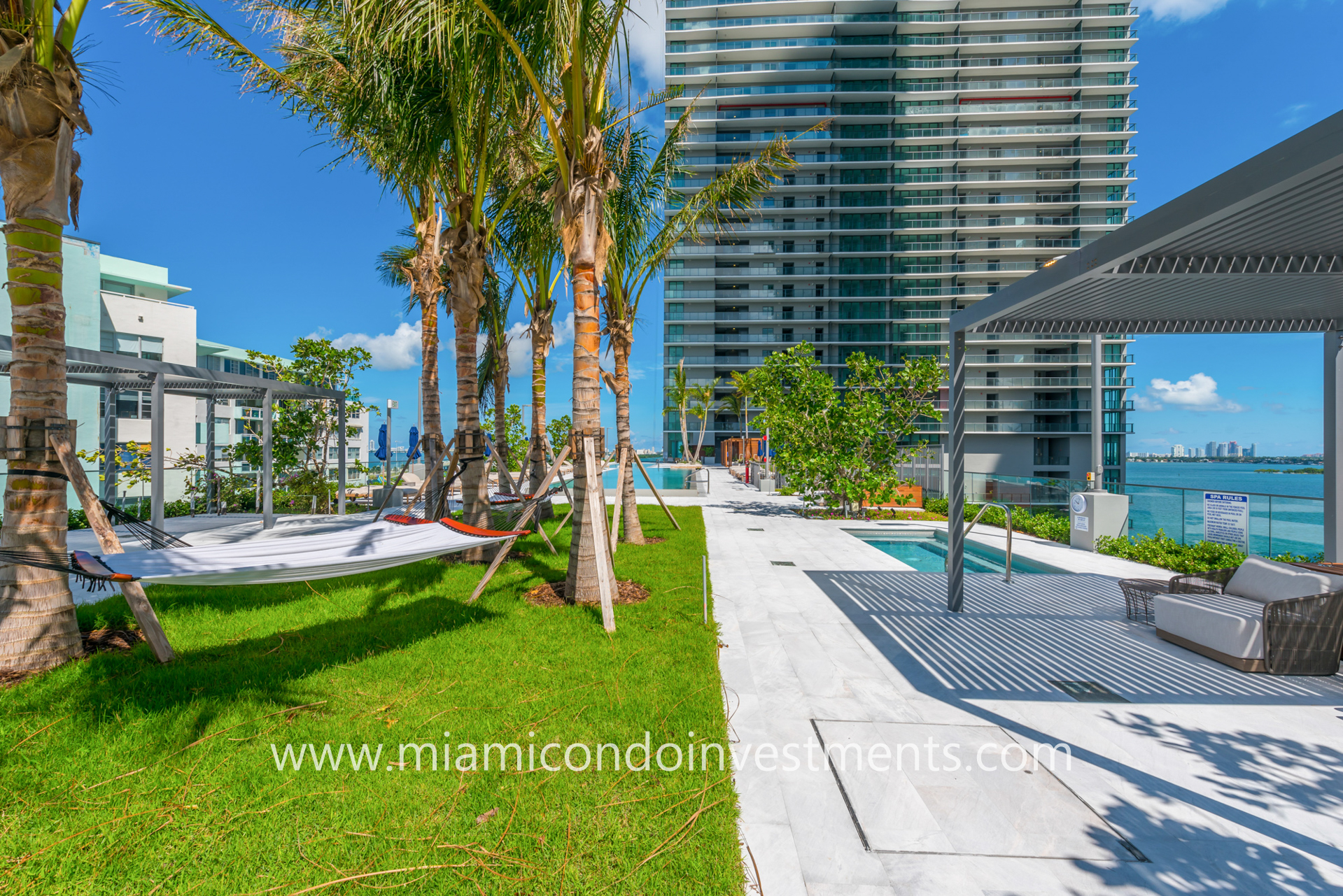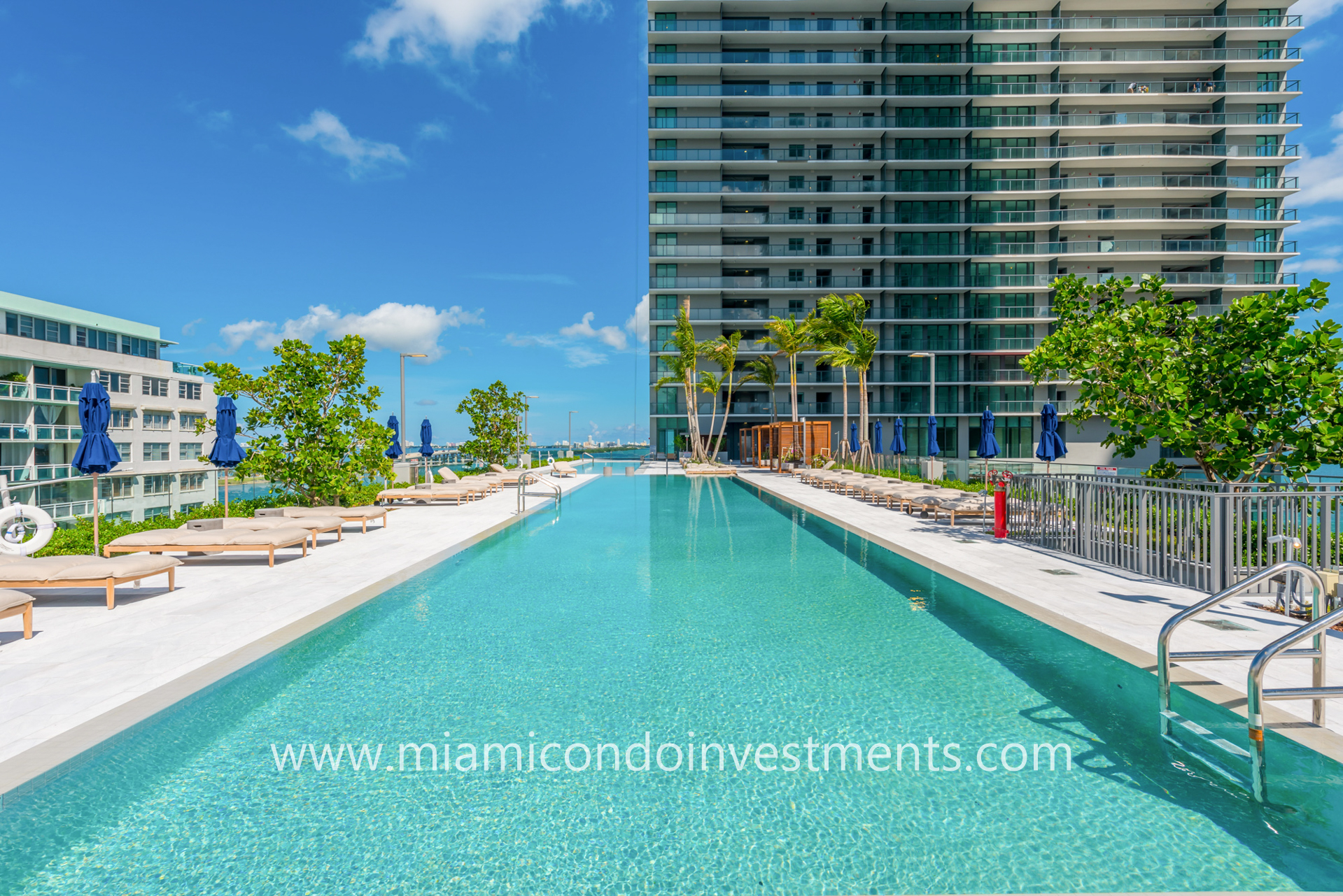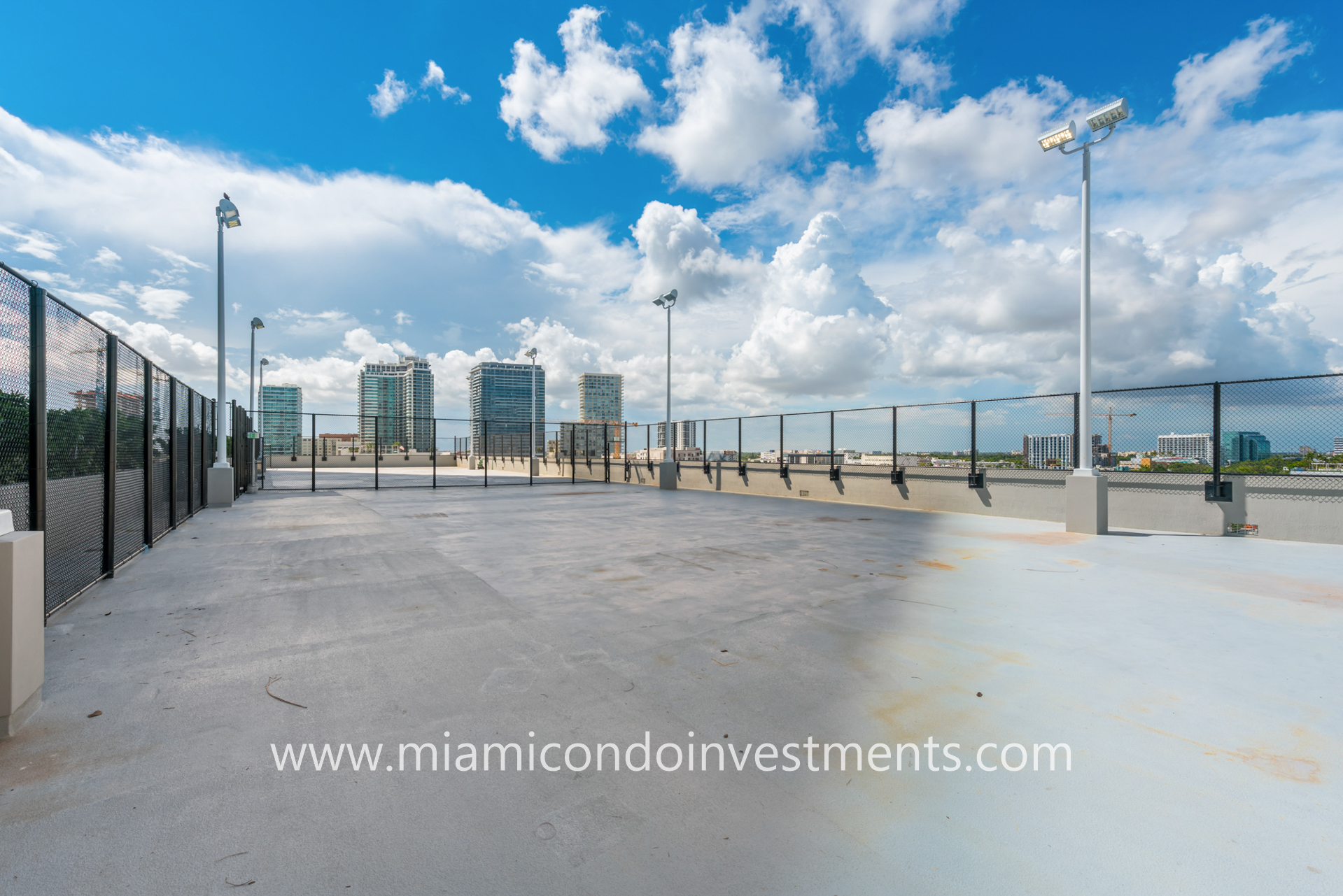 Each and every unit at One Paraiso offers a direct view of the water. The building's 279 condo residences are comprised of one-, two-, and three-bedroom floor plans plus penthouses. The non-penthouse residences have 9-foot high ceilings while the penthouse residences have 10-foot high ceilings. The developer is completely sold out of inventory for One Paraiso, but a number of resales have hit the market in recent weeks. As of the writing, there are 23 units listed for sale ranging in price from $708 to $1,260 per square foot and 27 units listed for rent ranging in price from $2.41 to $4.24 per square foot.

One Paraiso Condos For Sale

One Paraiso Condos For Rent

Although no developer inventory remains for One Paraiso, there are a number of excellent options (including penthouses) that still remain at Gran Paraiso. Contact me for details!