Panorama Tower Offers Their Retail Space For Lease
November 3, 2016
by Sarah Elles Boggs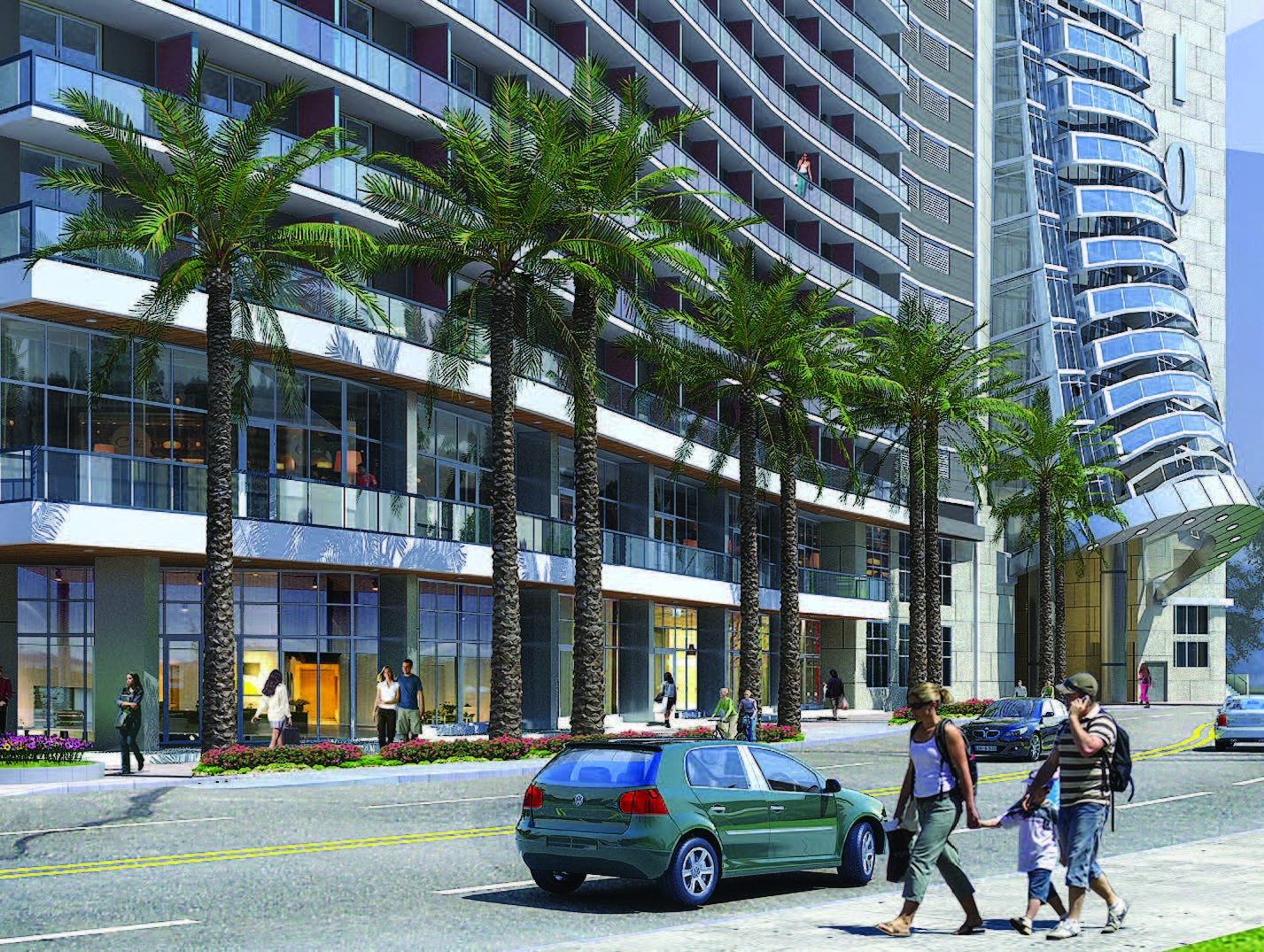 The tower is still rising into our skyline, but Tibor Hollo's retail space in Panorama Tower is now available for lease. The spaces are located on Brickell Bay Drive, not quite a main thoroughfare through Brickell, but a popular workaround for people who are looking to avoid the traffic on Brickell Avenue and South Miami Avenue.
There are currently four spaces available, asking $65/square foot with a $17/square foot common charge. Here is the breakdown of each space:
Ground Floor – 9,520 square feet. This space will be made available in late 2017 and works out to $51,500/month at asking price. Since it is such a huge space, I see a restaurant as being the best fit.
Second Floor – 9,561 square feet. This one is currently available according to the marketing material. It includes a lobby-level entrance, so would likely be a good fit for some sort of exclusive club. Remember the Miami City Club from a few years back? This space won't offer the same views that the Miami City Club once boasted from the top of the Wachovia Tower, but whoever the ultimate tenant is could do something interesting with the buildout to make it enticing. The asking price here is $51,750/month.
Second Floor – 1,048 square feet. For $5,675/month, I see this as being a good fit for a salon or boutique of sorts. We represented a client a few years back who took a similar amount of space for a boutique and has made a very nice name for themselves since. Perfect size for a boutique. It could also be a smaller cigar bar that is a nice place for businessmen who work in the nearby buildings to talk shop over a glass of scotch before heading home for the day.
Second Floor – 2,767 square feet. At $15,000/month, this will likely end up as a restaurant, real estate office or a new gym concept.
We have seen leases in similar locations over the recent months in the range of $45/square foot. It will be interesting to see how Brickell City Centre's opening affects the retail prices over the coming months. While Brickell City Centre was under construction, we experienced very few available spaces for retail clients that were not restaurants or lounges. Now that the buildings are opening up, we're seeing many new signs go up, which is refreshing. What do you think would be a good fit for this space? Do you think the prices are on point, or do they need to be negotiated a bit?