Peruvian Restaurant Jattö Opens in Wynwood Miami
November 23, 2021
by Jacki Taylor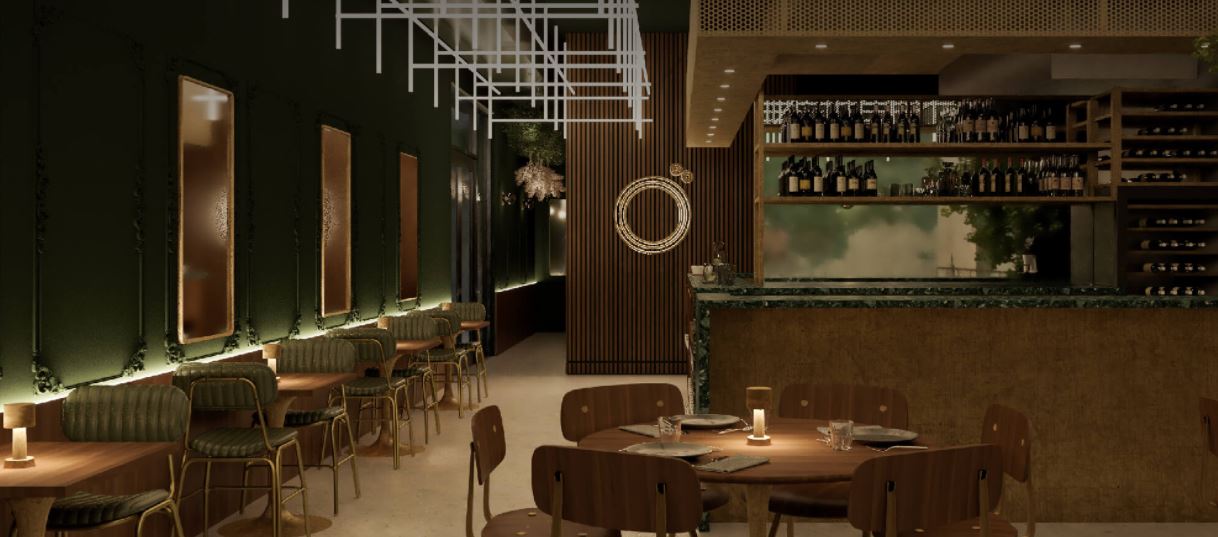 Chef Henry Hané of B Bistro + Bakery, the owner and executive chef, has officially opened a new Peruvian restaurant in Wynwood Miami, Jattö. Located at 223 NW 23rd Street at the former Wynwood Alter location.
Jattö is derived from the Peruvian word "jato," which means "house," according to Hané. For the chef, home is where is drew his inspiration for his recipes from all over the world, including Thailand, Peru, Cuba, and Italy.
Hane is known for his work not only at B Bistro + Bakery, but also at Eating House, Bebito's Cafe, Le Manoir Aux Quat Saisons, as well as at Two Michelin Star Miramar in Llanca, Spain. At Jattö, he uses his multi-sensory culinary expertise to prepare the avant-garde cuisine. Aleric Constantin is the Chef de Cuisine in the kitchen with him.
This multifaceted culinary restaurant has a contemporary indoor dining room, a chef's table, and a beautiful alfresco dining terrace with an exotic cocktail bar. The room has been renovated by Jattö into a vivid culinary vision with lush green and gold tones. Guests can dine indoors, outdoors, or at the chef's table, which offers views into the kitchen.
Jattö will serve dinner during the opening month of November and December with weekend brunch options. Small plates range from $12-$22 and bigger meals range from $65-$85 for sharing.
The ingredients for his dishes are locally sourced, the food is prepared with cutting-edge techniques bringing together Miami vendors and farmers.
Menu
BREAD Sullivan st. - colada butter
FUFU CROQUETAS plantain skin relish - lime
OCTOPUS CHIPS botija aioli - parsley
CHOCLO five spice butter - lime - cebolla criolla
MR. BENEDICT soft egg - hollandaise - bacon – panela gel - smoked paprika
PATATAS BRAVAS AJ's brava sauce - egg snow - roasted garlic espuma
IKURA AREPA whipped cream cheese - caper - pickled shallots - dill - EV bagel
DIPPIN DOTS foie gras - seasonal fruit - savory pastry cream - sweet wine gelee
STRACCIATELLA PANZANELLA balsamic croutons - charred squash -
pickled shallot – herbs
GEORGE STONE CRAB CAUSA acevichado sauce - avocado -
egg yolk fudge - choclo chalaquita
CHOPPED SALAD carrot ginger dressing - daikon - avocado -
white beans - rice noodle
Jattö officially opened on November 16. Their hours are Monday- Friday 6 pm-11:30 pm with later hours on weekends. Reservations are required.