New Restaurant Set to Open on E11EVEN's Rooftop January 2023-Giselle
November 23, 2022
by Jacki Taylor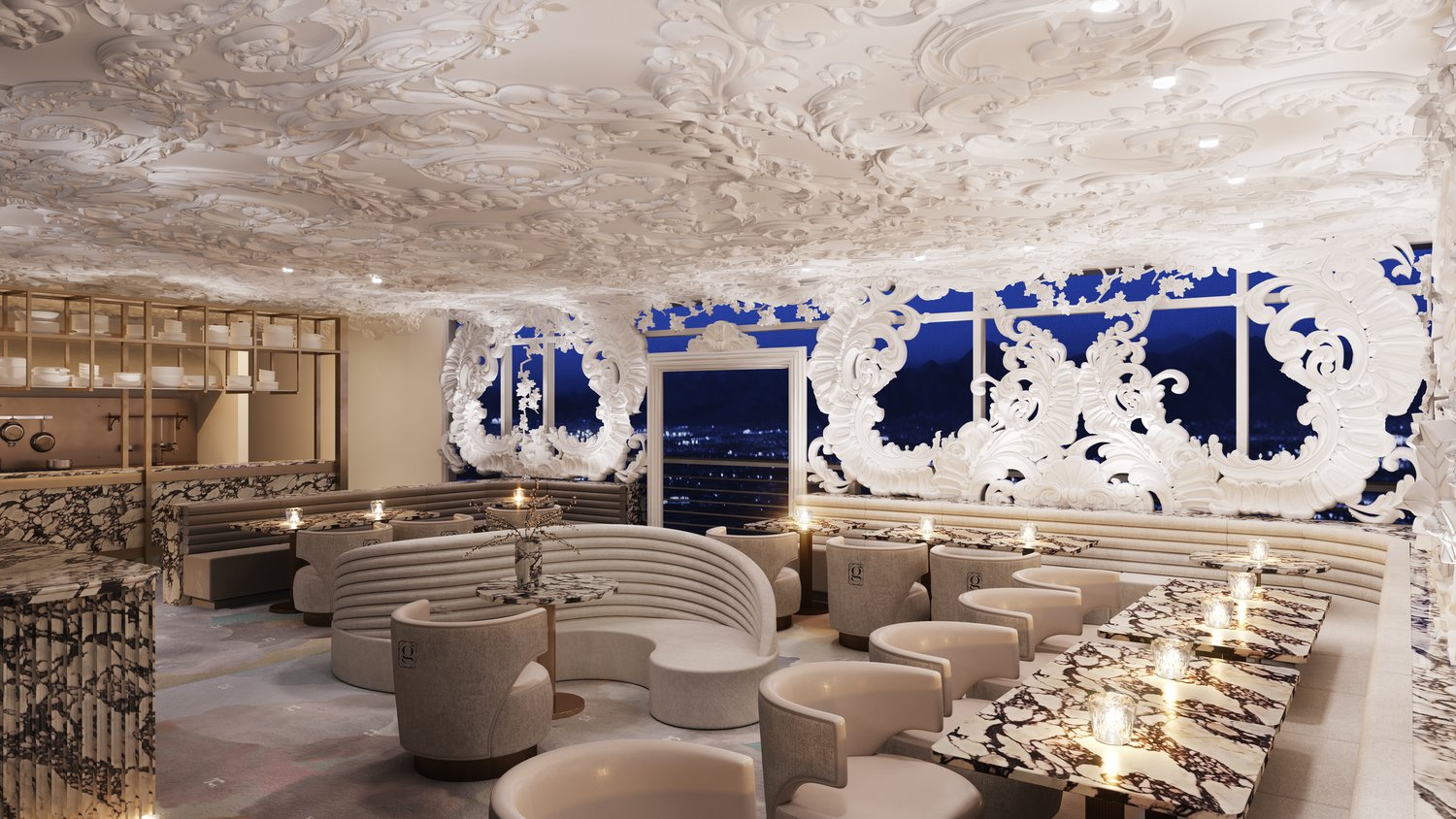 The crew behind E11EVEN Miami, and the renowned restaurant management company, The Restaurant People, are collaborating to deliver Giselle, a brand-new, top-notch culinary experience, to Miami.
Giselle Miami will be a vibrant addition to the local culinary scene, fusing exquisite design, globally inspired taste, elevated cocktail programming, and supreme hospitality-driven service in a warm, sexy, and authentic environment. It will be located on the rooftop of E11EVEN Miami, in the center of Downtown's Arts and Entertainment District. Giselle Miami, which is scheduled to open in early 2023, will take visitors on a voyage to see the world through Giselle's eyes.
From her presentation to the sense of mystery she instills in each visitor that enters her doors, Giselle is chic yet eclectic, seductively alluring, edgy, and downright opulent on every level. Tristan du Plessis, a multi-award-winning interior architect based in South Africa, was commissioned by the team to fully redesign the area with high-style decor from countries such as Italy, the Netherlands, Paris, London, Greece, New York, South Africa, and Miami.
Chef Gustavo Zuluaga has created a cuisine that is full of surprise flavors and sophisticated international influences. He adds years of experience to the anticipated concept. Fresh, internationally-inspired food enhanced with Giselle's distinctive added flair is what guests can expect. The names, flavor profiles, and presentations of an opulent selection of expertly made cocktails and a lengthy variety of high-end wines and spirits will entice guests with memories of exciting journeys and unforgettable evenings out.
The name E11EVEN is closely associated with cutting-edge entertainment concepts, forward-thinking hospitality, and living life to the fullest. In 2014, the award-winning ultraclub E11EVEN Miami opened its doors in downtown Miami, launching the E11EVEN brand.
E11EVEN Life, a subsidiary of hats and apparel that sells over $1 million worth of branded headwear annually, E11EVEN Vodka, a women-owned, ultra-premium spirit in which E11EVEN leased its intellectual property, and other entities make up the current E11EVEN ecosystem. E11EVEN Hotel & Residences and E11EVEN Residences Beyond are two sold-out twin 65-story high-rise skyscrapers in downtown Miami with 850 units. E11EVEN Sound by DAS Audio restores sound to the forefront of the nightclub sensory experience and can be found in venues in 13 countries.
The property, which is connected by a sky bridge, has a pool club, a Chopra Spa, and 5star dining. E11EVEN Crypto was launched to create various NFT collections on the Ethereum blockchain, starting with the sold-out 11 Captain's Club. E11EVEN Music is a record label and artist/producer management company, and its first artist, 11APE, was born meta-primate #11 in the Bored Ape Yacht Club. The newest project is Giselle Miami
The address of Giselle is 15 NE 11 St., Miami, FL 33132.