New Restaurant Opens at the Esmé Miami Beach
September 30, 2021
by Jacki Taylor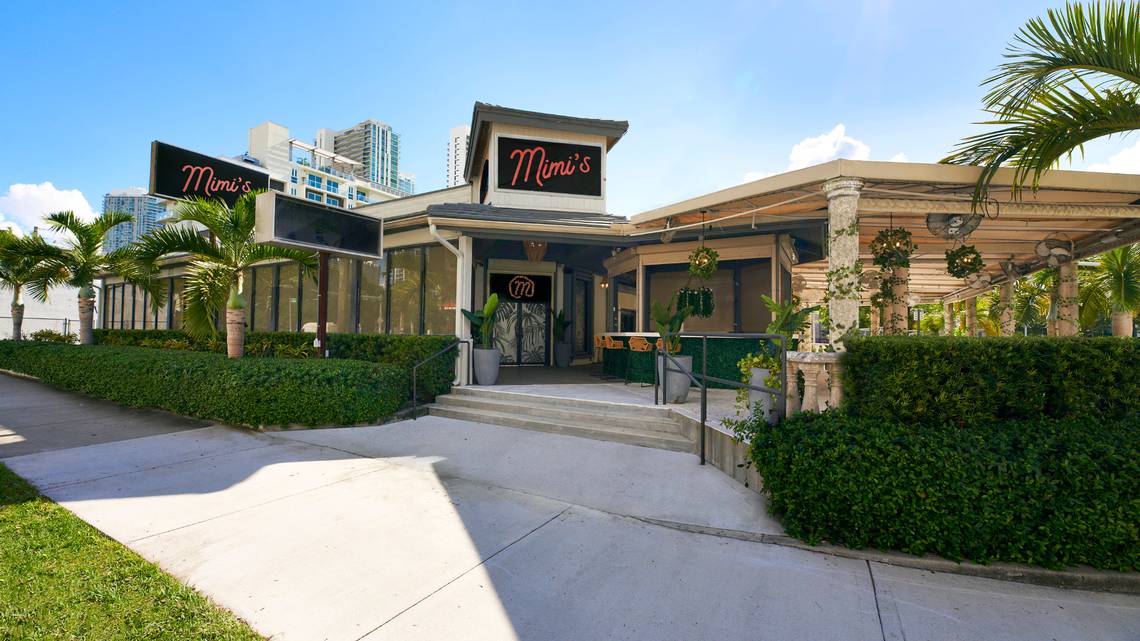 At the boutique Esmé Miami Beach hotel, a new bistro-style restaurant has opened. Replacing the former Latin Cafe 2000, located at 2501 Biscayne Blvd., Miami Beach, Mimi's will serve breakfast, lunch, and dinner and will incorporate some of the most bizarre combinations yet tasty egg creations you will probably ever eat.
The former chef of Pao at the Faena House in Miami Beach, Benjamin Murray will be taking over as head chef at Mimi's. According to Murray, "Miami has become a thriving foodie destination...and with Mimi's relaxed-casual American classics will be the new spot."
Mimi's space was designed by CDK Design's Cindy Kam, which includes an indoor and outdoor floorplan. The scene is set with a cafe bistro style mixed with industrial decor.
The egg creations include Osstera Caviar, which is considered the most prized and extensive caviar in the world. All of the food items will don some version of the Caviar. Benjamin Murray and Michael Kaplan, owners of Mimi's, came up with the concept after their opening of Benh Mi, which is another restaurant that connects to the lobby of Esmé Miami Beach.
Breakfast and lunch will be self-service only and dinner, as well as happy hour, is full service. Fresh coffees and pastries are serviced daily at the bakery and a full breakfast menu is served until 8 am. The menu includes signature dishes like egg sandwiches, cured salmon on an everything bagel, burgers, and Binchotan-grilled steak and egg combos.
Signature Breakfast Menu
FRIED CHICKEN & WAFFLES

Crispy hand-breaded chicken and two malted waffles with maple syrup.

STEAK & EGGS

28-day aged 10 oz. USDA Choice New York Strip. Housemade herb butter available upon request. Served with roasted potatoes and two eggs.

FARMHOUSE BREAKFAST TACOS

Hickory-smoked bacon, sausage, scrambled eggs, roasted potatoes, cheddar cheese, jalapeño, tomato, onion and cilantro in flour tortillas. Served with salsa.

BREAKFAST BURRITO

Flour tortilla stuffed with braised beef, melted jack and cheddar cheese, scrambled eggs, avocado, tomato, jalapeño, green onion and cilantro. Topped with spicy chipotle sauce and served with roasted potatoes.

EGGS & BACON CROISSANT SANDWICH

Bacon, two fried eggs, sliced tomatoes, melted cheddar and mayonnaise on a flaky croissant. Served with sliced tomatoes.

BROWN SUGAR OATMEAL

Rolled oats sprinkled with brown sugar and cranberries, served with milk.
Signature Entrees
ROASTED HALF CHICKEN

Slow-roasted with housemade herb butter. Served with choice of two sides. (600 Cal)

TUSCAN STYLE GRILLED CHICKEN

Grilled chicken, mashed potatoes, sautéed vegetables and artichoke hearts served in a savory sauce.

SLOW-ROASTED TURKEY

Slow-roasted turkey with gravy, cornbread stuffing and orange-apple cranberry relish. Served with choice of two sides.

CHICKEN POT PIE

Freshly baked with roasted chicken, peas, carrots, onions and potatoes folded into a creamy herb sauce. Topped with a flaky crust.

FRENCH POT ROAST

Slowly braised and simmered with carrots, mushrooms and onions. Served on a bed of mashed potatoes.

MIMI'S MEATLOAF

Our own traditional recipe topped with a red wine shallot sauce. Served with choice of two sides.

RIBEYE STEAK

28-day aged, 10 oz. USDA Choice ribeye steak. House-made herb butter available upon request, your choice blackened or grilled. Served with choice of two sides.

POT ROAST DINNER

Slowly braised and simmered in red wine shallot gravy. Served with choice of two sides.

NEW YORK STRIP STEAK

10 oz. USDA Choice New York Strip dry-aged 28 days, blackened or grilled. Housemade herb butter available upon request. Served with choice of two sides.

SWEET GLAZED SALMON

Grilled and topped with a sweet honey glaze. Served with sautéed vegetables and long grain rice. Blackened or grilled. Served with choice of two sides.

BEER BATTERED FISH & CHIPS

Hand-battered cod fillets with french fries, coleslaw and tartar sauce.

JAMBALAYA

Shrimp, chicken and andouille sausage, bell peppers and onions in a French Basque tomato sauce. Served over penne pasta or long grain rice, your choice.