King Goose Hospitality Introduces 3 Story Food Hall-Julia & Henry
May 23, 2023
by Jacki Taylor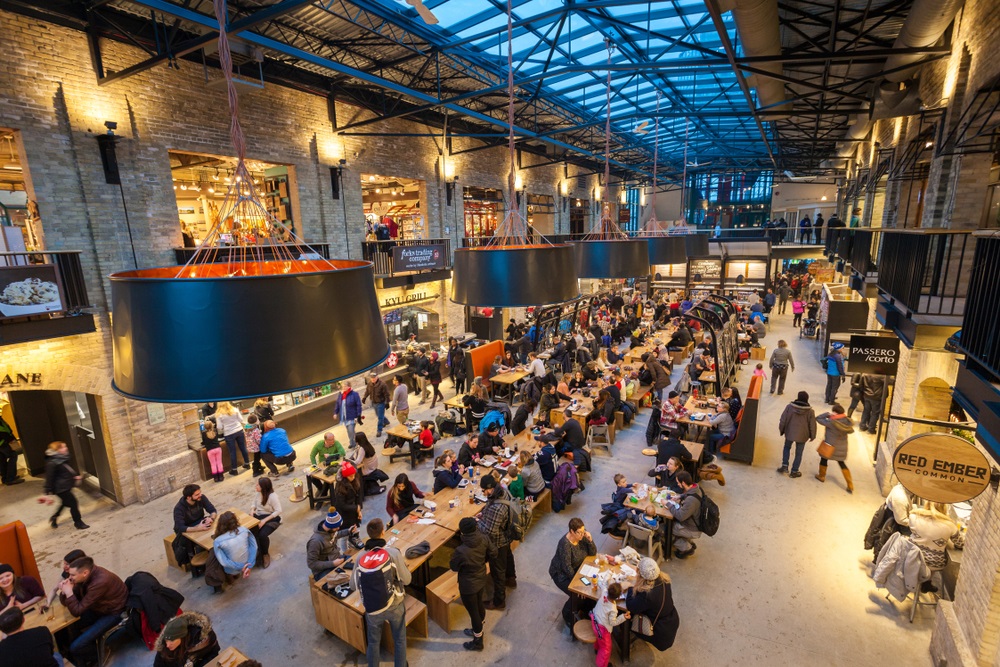 The much-anticipated dining and entertainment destination in the iconic downtown Miami Walgreens building debuts on June 3 with 26 renowned food and beverage vendors from across the country. Some of the concepts will include, ventanitas, an underground retro sound room, and speakeasy lounge, and eventually a music incubator with recording studios, shared workspaces, and a tattoo parlor.
The restaurant Torno Subito by Massimo Bottura, the mastermind behind the renowned Osteria Francescana in Modena, Italy, which received three Michelin stars, will serve as the development's crowning achievement. The second outpost of Bottura's one-star Michelin restaurant Torno Subito in Dubai will debut in Miami later this year.
The project's operator, King Goose Hospitality, led by CEO Andrea Peterson, feels that the rising downtown development and the fact that Flagler Street will be closed to vehicular traffic on weekends would drive both locals and tourists to the area.
The name Julia & Henry, which honors Miami's creator Julia Tuttle and businessman and developer Henry Flagler, has roots in history. Built in 1936, the structure stood tall during the Great Depression as a testament to optimism, demonstrating financial commitment and tempting guests with an 88-foot soda fountain.
Naturally, Julia & Henry's won't feature a soda fountain, but the three-story food hall will be dominated by a massive wine tower. An elevator brings you to each floor of the tower, which houses the natural wine bar La Epoca. The Alonso family owned the structure until 2018 and ran it as La Epoca, a retail outlet that was previously the third-largest department store in Havana before being taken over by the government.
Restaurants Include:
Michy's Chicken Shack
Yann Couvreur Pastries
Renzo Garibaldi BBQ
Bazaar by José Andrés
Mensch
June
HitchiHaika
J Wong; Rozu
Julia & Henry's will be located at 200 E. Flager Street in Miami with the Grand Opening set for June 3, 2023.