Three Tower Development Proposed in North Miami Beach
September 17, 2021
by Jacki Taylor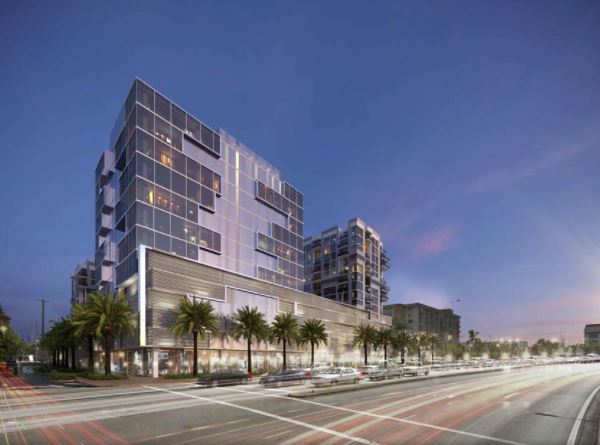 Echad Holdings LLC. has officially proposed a three-tower development in North Miami Beach. Managed by Aviva and Chaim Druin, Echad Holdings LLC's website states that they are a real estate investment and property management company.
The proposed site is located at 851 N.E. 167th Street intersecting with Gloden Glades Drive. On the current 2.1 acre lot sits a 45,728 square foot office building that will be demolished in the initial phases of construction, once approved. The office building was constructed in 1973.
Two of the towers are planned to be 15 stories and the 3rd story is planned for 10 stories. It will be a combined 464,807 square feet with 77,856 square feet allocated to office space and 12,258 square feet for retail. The plan includes 223 condo and hotels rooms, 3,866 square feet of restaurants, and 526 parking spaces.
The pool would be located at the 10-story tower on the 10th floor of the amenity deck. The plans refer to the condo units as 'extended-stay' rooms but will be sold as condos. These units will include 143 one-bedroom and 80 two-bedroom units, all with full kitchens.
Echad Holdings LLC acquired the property in 2015 for $5.6 million. More recently, the city rezoned the area for a mixed-use development. The Miami-based designer for this project is well-known Kobi Karp Architects who have designed Arte, Legacy Hotel & Residences, and 1300 Ponce.
North Miami Beach's Planning and Zoning Board are scheduled to meet on September 20th to discuss the plans. If approved, the construction is scheduled to begin in 2022.