New 18-Story Residential Tower Proposed in Coral Gables
October 4, 2021
by Jacki Taylor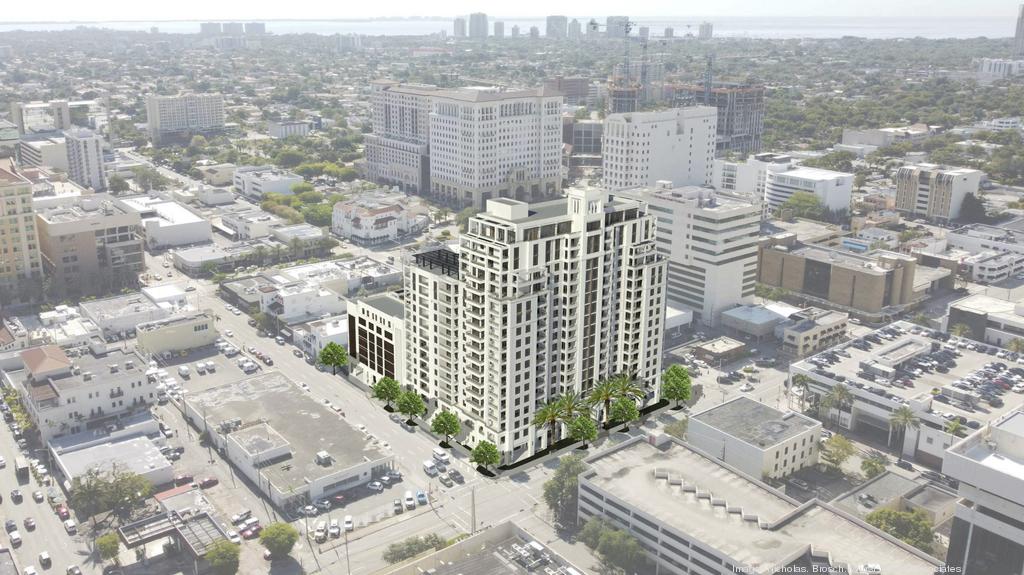 The brains behind the development, Armando Codina, said the concept behind this newly proposed tower came to him because he has been wanting to downsize while continuing to live in a high-end luxury apartment without a homeowner's association.
Codina, Chairman for Codina Partners states that this new development will provide all of the comforts and high-end amenities as the big house he grew up in with his family.
He now seeks approval for this new development concept for the tower Regency Residences. Once complete, he plans on living in the penthouse.
The proposed site for Regency Residences is a 1.75-acre site located at 2601 Salzedo Street in Coral Gables. The property was involved in a land swap with an automotive dealership in April. According to the records, the property was acquired by an affiliate of Codina Partners in Coral Gables, C/LeJeune LLC.
The proposed tower is projected to rise 18 stories tall with 329,197 interior square feet. Included in the square feet is a 4,050 square foot restaurant, 389 parking spaces, and `176 residential units. According to Codina, the residential units may be more or less, depending on demand and floor plans. These units will be referred to as "sky homes."
Codina originally planned for three condos on the four floors under his penthouse. His most recent statement included Codina possibly leasing each of the floors separately, which equates to 10,000 to 12,000 square feet.
Smaller units will feature 1,500 to 3,000 square feet with 2 to 4 bedroom options. Smaller apartments will be available for building staff.
According to Condina, there will be no short-term leases. Larger apartments will be leased annually or on a multi-annual basis. Long-term tenants who secure a unit early will have input in the design of the units.
Development Information
Designer: Coral Gables-based Nicholas, Brosch, Wurst, Wolfe Associates
Amenities
Pool deck
Resort-style pool
Lap pool
Two zoom rooms
Library
Theater
Private meeting room
Dog spa
Fitness center
Social room
Catering kitchen
Summer kitchen
Coral Gables Development Review Committee will meet on October 5th to review and consider plans for Regency Tower. Once approved, the start date for the project is expected to begin in early 2022.