Midtown Miami Development Site Sold to ALMI Residential for Planned 389 Unit Tower
November 22, 2021
by Jacki Taylor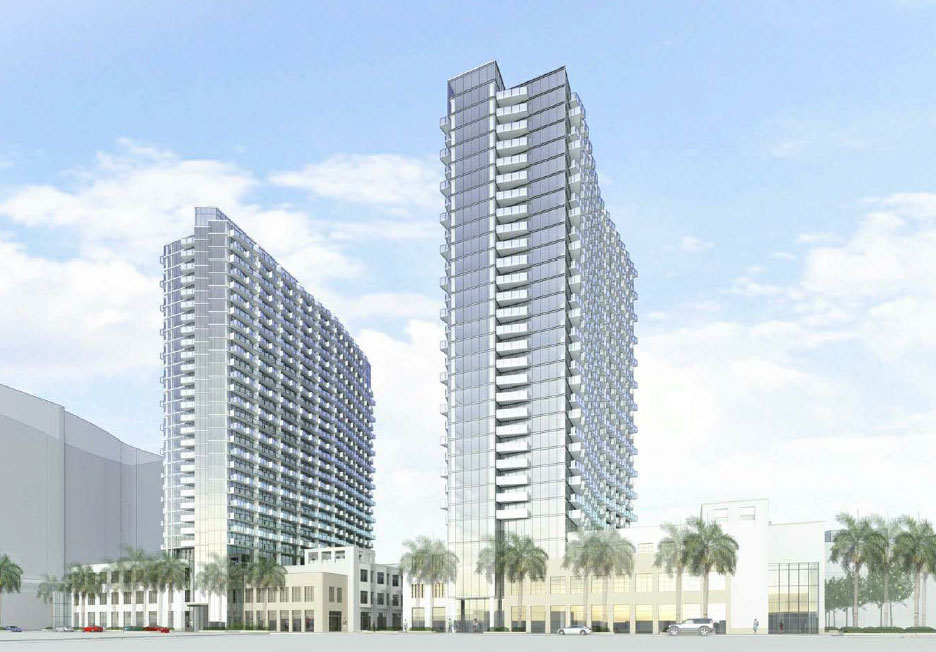 Midtown Miami has become a hotspot of late with the announcement of a new tower Standard Residences and now the newest tower to be announced Midtown 7.
Plans for Midtown 7 were originally presented to Miami's Urban Development Review Board in 2016 but were denied due to limited information the Magellan Development Group (original developers) had proposed.
Megellan Development Group had originally partnered with the property owner, Midtown Development in 2016 and 2017. Those plans for the Midtown 7 tower included the development to rise 31 stories, feature 391 units, and 505 parking spaces.
AMLI Residential purchased the 1.85-acre site located at 3001 N.E. First Ave, Miami for $30.5 million. The site is approved for 389 residential units totaling 451,469 square feet. ALMI Residential is considered one of the largest apartment developers in the United States.
In addition to this approval, once the project is complete, ALMI Residential would transfer 28,000 square feet of retail space leasable to Midtown Development. ALMI Residential would have the first right of refusal if Midtown Development decides to sell the space.
Midtown 7 Amenities
Concierge
Private Pool
Covered Parking
Secure Entrance
24-Hour Security
Gym
Social area/ Entertainment room
Alex Vadia of Midtown Development stated, "We're happy to welcome ALMI to the neighborhood once more. On the ground level, we'll continue to line Midtown Boulevard with local retailers, lifted by the draw of select national favorites, like Trader Joe's, which makes the Midtown neighborhood even more walkable and enjoyable for the public."
Construction is expected to begin in 2022 with an anticipated completion date in 2024.