Miami's Review Board Approves New Construction Development in Overtown- Block 19
March 16, 2023
by Jacki Taylor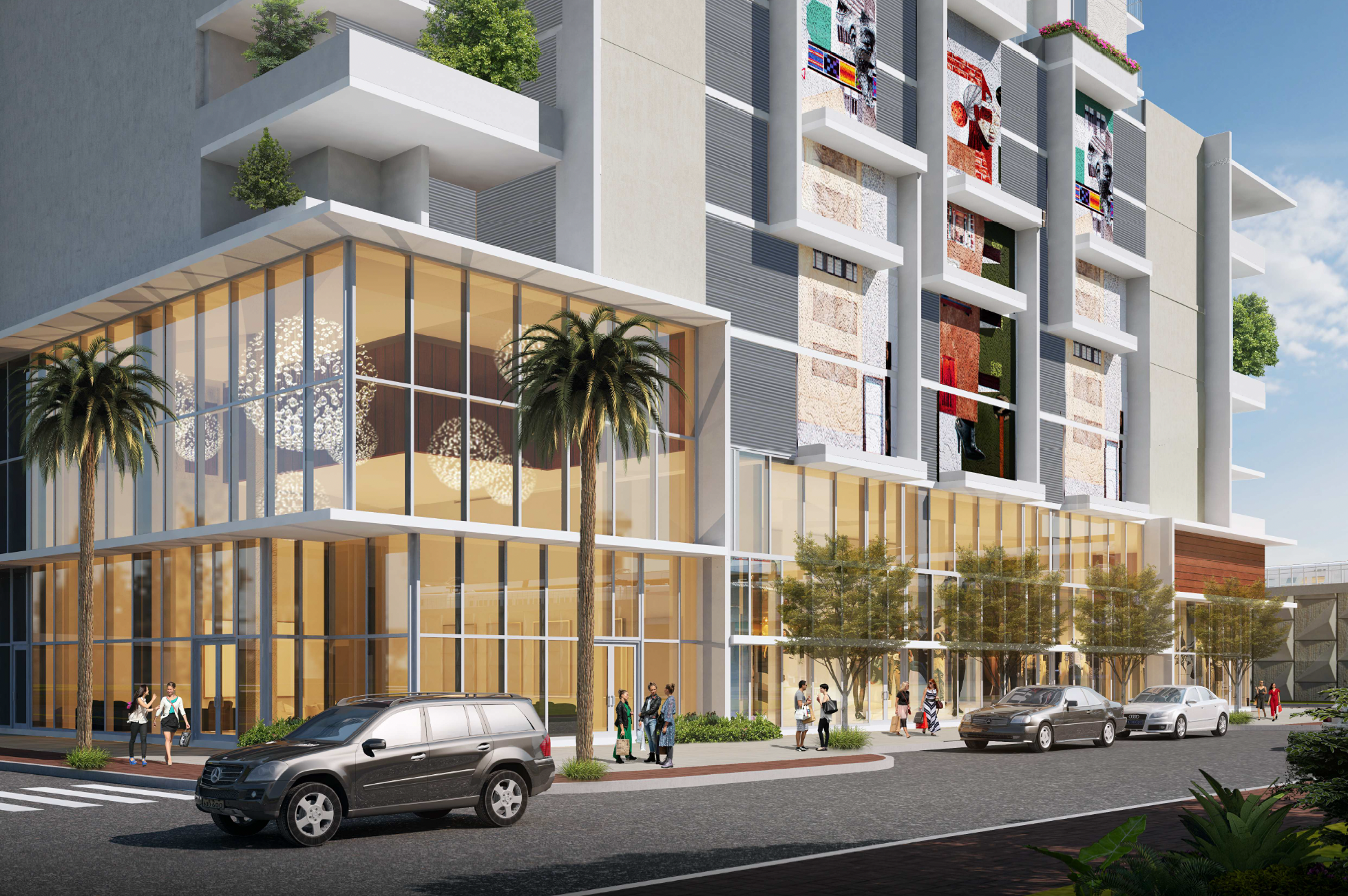 Miami's Urban Development Review Board has given the green light to Overtown Block 19, a 25-story mixed-use development slated at 1159 Northwest 1st Court in Overtown.
The approximately 275-foot-tall building, which was designed by Nichols Architects with Witkin Hults + Partners serving as the landscape architect, is being developed by RNG Overtown LLC in Morganville, New Jersey. It will have 606,942 square feet of space divided between two towers connected by a podium, including 413 multifamily units, about 20,000 square feet of ground-floor retail, and 505 parking spaces.
The property is surrounded by Northwest 11th Terrace, Northwest 1st Court, NW 12th Street, and NW 1st Avenue and is part of Block 19 of the Alice Baldwin Subdivision. Within the Southeast Overtown/Park West Community Redevelopment Agency (SEOPW CRA) section of the city, the site consists of unimproved land.
The land is a part of a 1.16-acre Transit Oriented Development District (TOD) that spans from 1129 to 1159 Northwest 1st Court and 105 to 113 Northwest 11th Terrace. It is located four blocks north of the Overtown/Lyric Theatre Metrorail Station and south of Interstate 395.
Aluminum and clear glass window walls, smooth off-white, green, and light blue painted stucco reinforced masonry walls, and cast-in-place concrete wall projections make up the outside facade of the structure. The building's pedestal will have panels with wood patterns, aluminum and glass storefront systems, art murals, and horizontal aluminum louvers. The balcony slabs will have dark metal railing systems.
As it combines cultural arts, produces sustainable jobs, promotes the neighborhood as a destination for culture and entertainment, and enhances the quality of life for Overtown inhabitants, Overtown Block 19 complies with the Southeast Overtown/Park West CRA Redevelopment Plan.
Construction jobs, long-term jobs for on-site facility maintenance, and commercial use will all be created by the project, which also includes artwork by a local artist to activate the facade and raise cultural awareness in the neighborhood.