Developer for Ocean Terrace Project Seeks Expansion Approval
August 31, 2021
by Jacki Taylor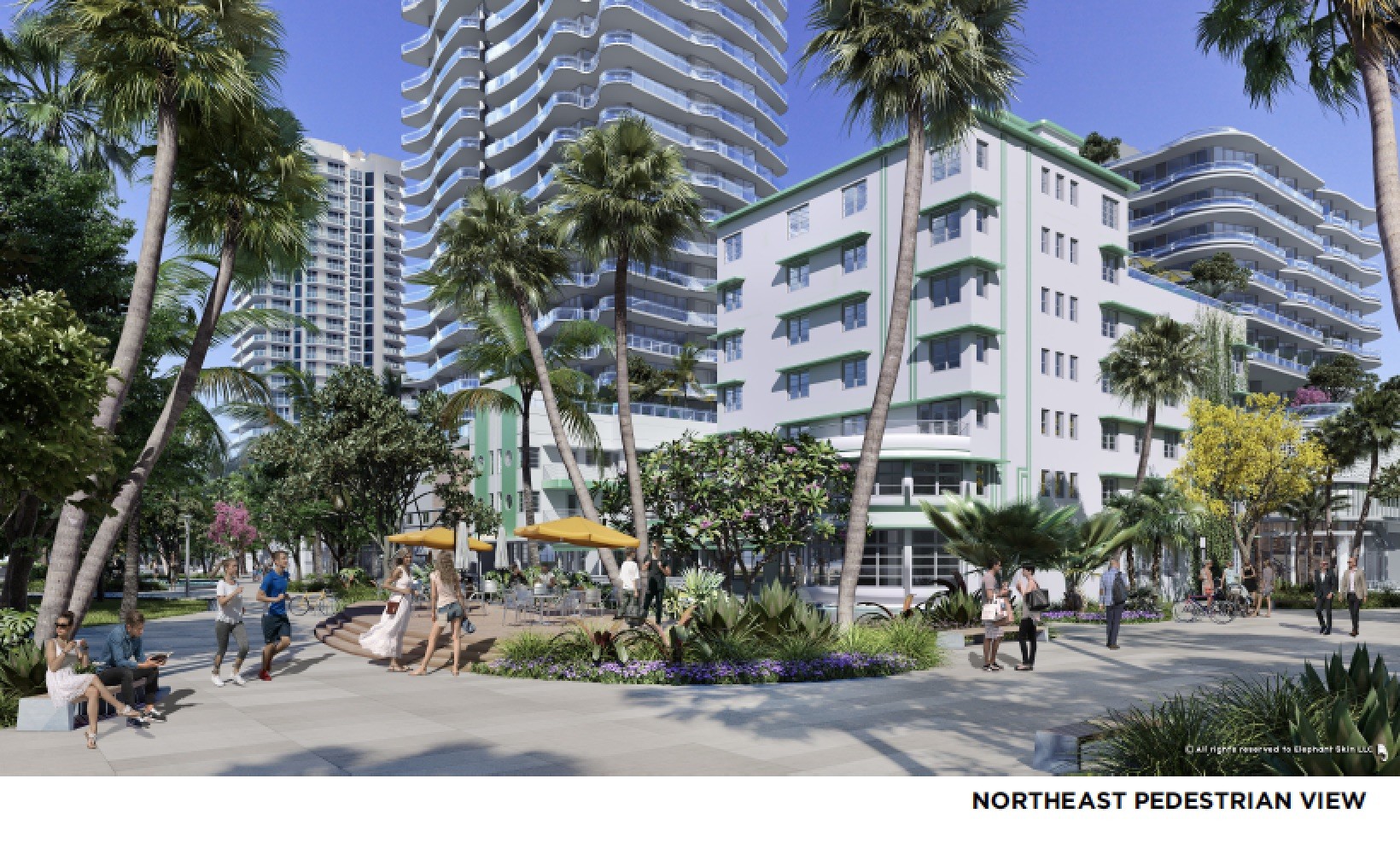 Plans that were originally approved in 2019 for the historic Ocean Terrace district are being revisited in hopes to expand the project located at 7409-49 Collins Avenue and 7400-50 Ocean Terrace.
The original approved plans included 78 hotel rooms that will be renovated through the historic Broadmoor and Ocean Surg hotels, 58 residential units, and 18,060 square feet of retail space.
The new plans, submitted by developer Ocean Terrace Holdings, would include 75 residential condo units that would range from 1,198 to 2,555 square feet options. In the revised plans, it includes 2 top-floor penthouses that range from 4,028 to 4,332 square feet of living space, each with a rooftop pool.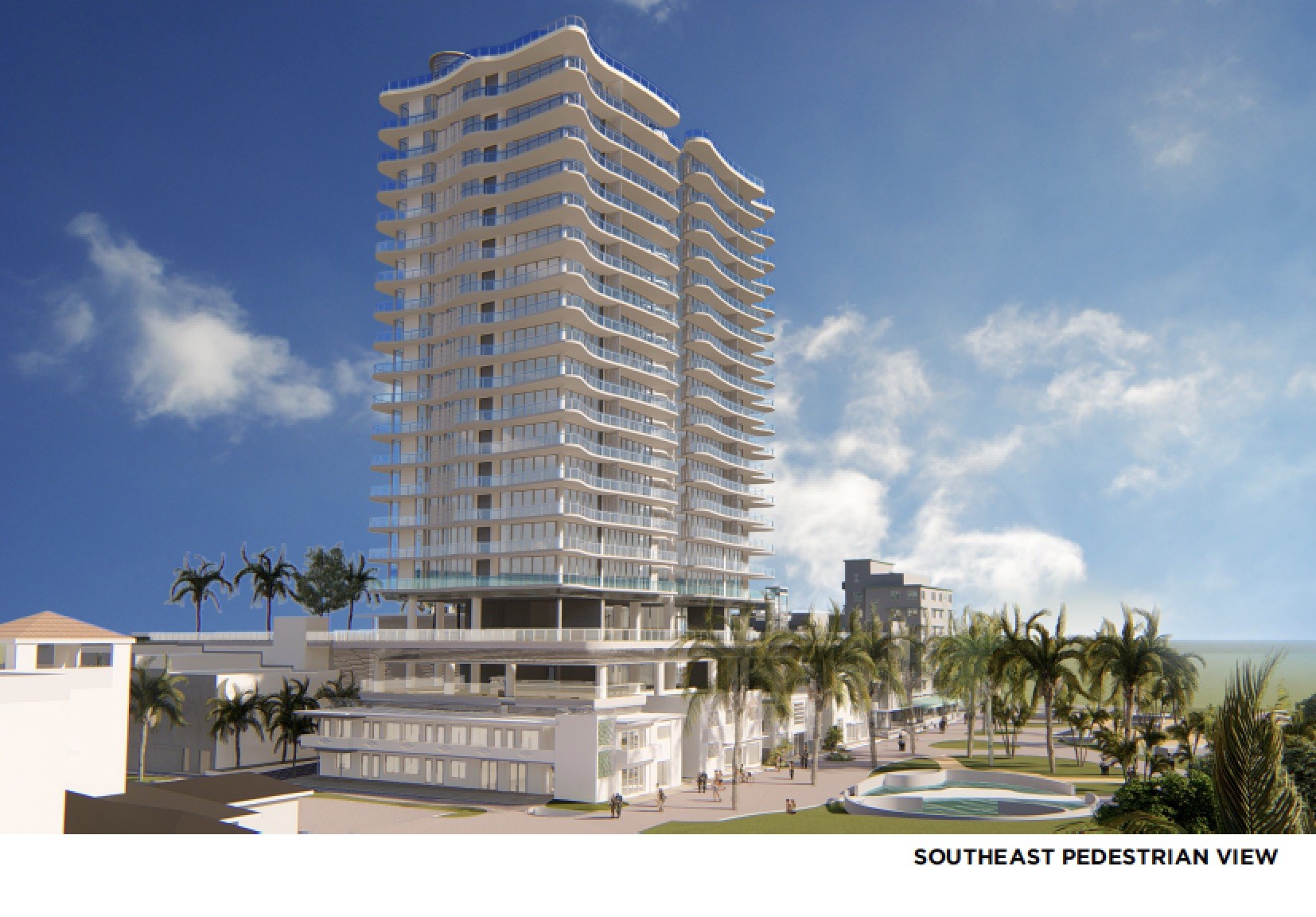 Hotel rooms would also increase to 127 with 55 of the units residing in the historic building. The rest of the units will reside in the new 11-story building that will feature a rooftop pool.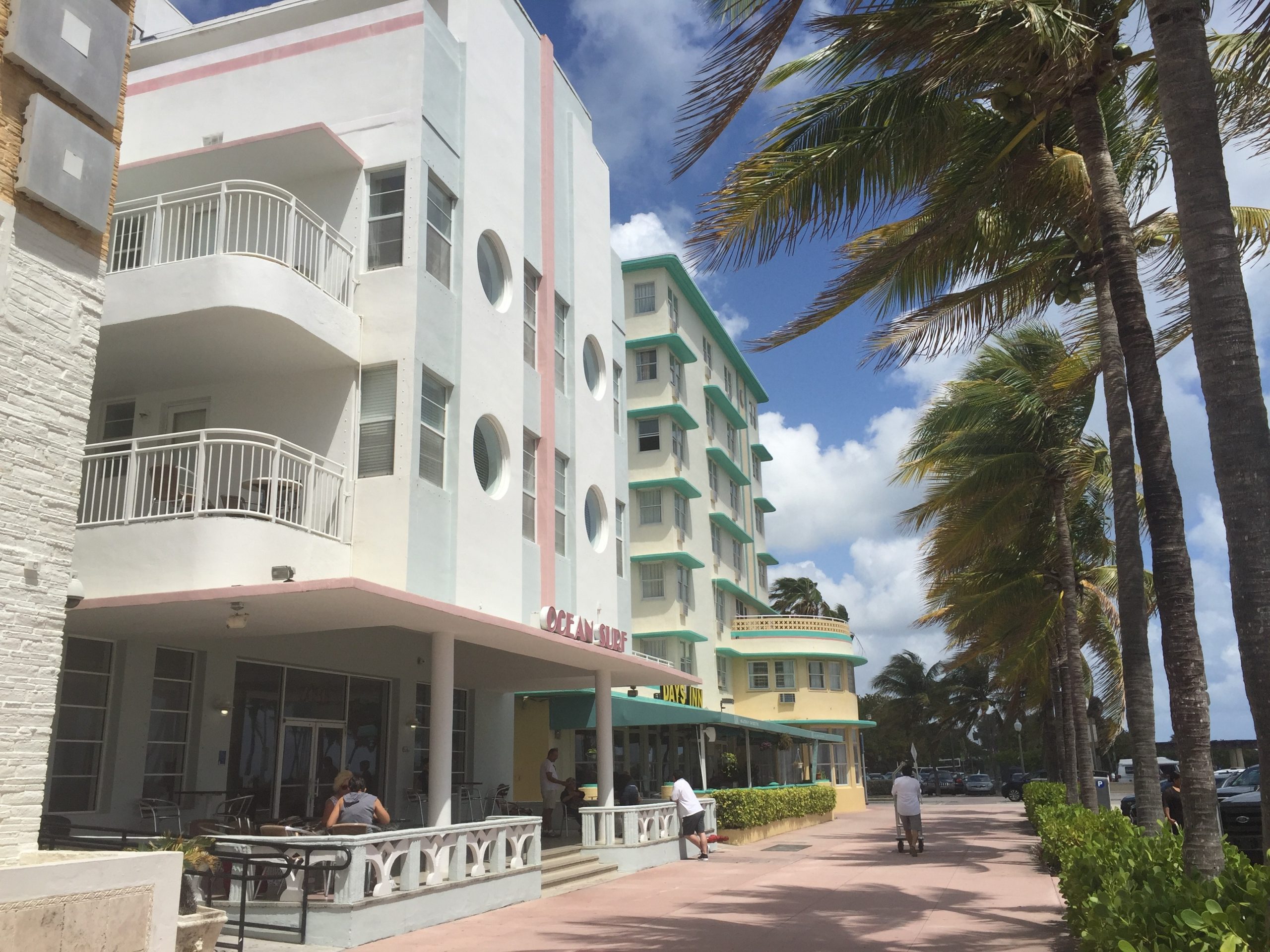 The retail space will include 3 pools and 17,474 square feet of space. The new construction will total 525,692 square feet including the parking garage. The original proposal was approved at 359,590.
Architect includes Revuelta Architecture Internation and RJ Heisenbottle Architects is in charge of the historic preservation design.
The Historic Preservation Board will be meeting on September 13 to consider these revised plans. These plans will also include an oceanfront public space. Once the plans are approved, the developer would like to begin construction immediately. The public space and condo tower construction would start in 2022.